When we need a backup schedule?
When you are too busy to backup data right now, or you plan to regularly backup the important files or many major changes are made to your system such as an operating system upgrade, you should set a schedule to backup. Schedule backup is the best way to backup data in a consistent and timely manner, it also brings us convenience. EaseUS Todo Backup can support schedule backup, with it, you don't worry the data lost.
How to schedule a backup with EaseUS Todo Backup?
Step 1. Run EaseUS Todo Backup and do a backup task, like system backup, disk/volume backup, file backup or mail backup.
Step 2. Set the schedule. After clicking schedule, it would pop up the schedule window. Then you can click "New" to add a schedule-backup task.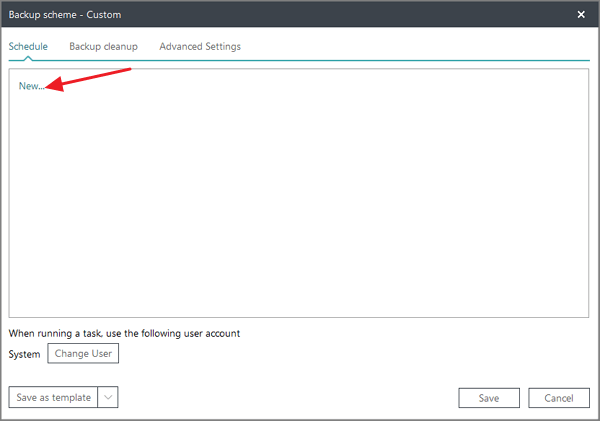 We could set backup files by day, week, month, years. Please note we have to enter administrator account and password to active the schedule.
One-time backup: Set a schedule to back up later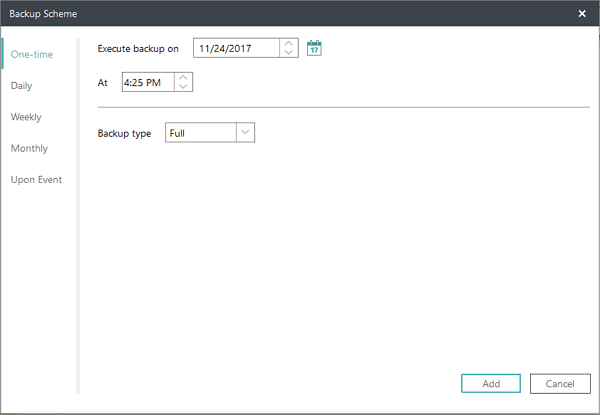 Daily backup: Set schedule to do daily backup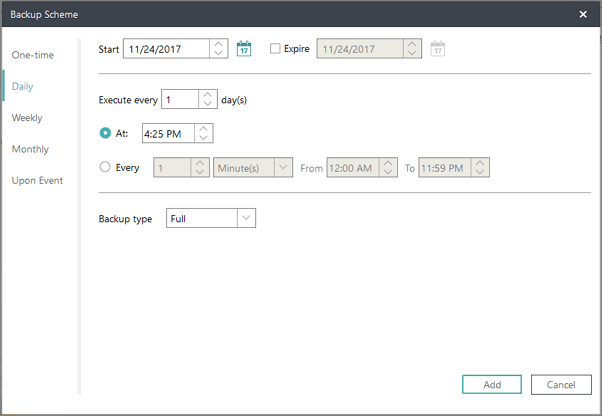 Weekly Backup: Set schedule to do weekly backup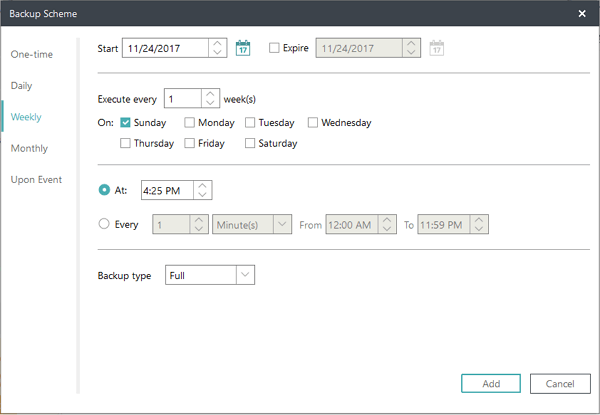 Monthly Backup: Set schedule to do monthly backup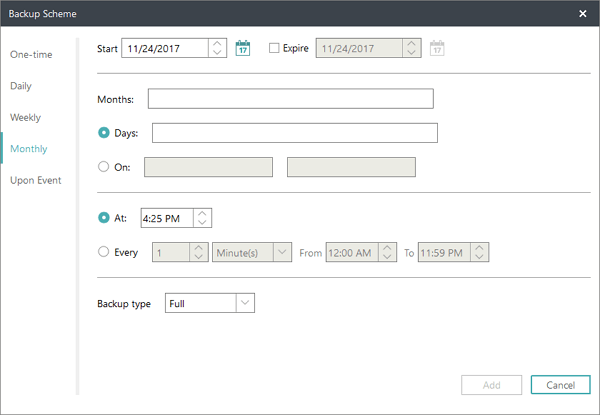 Set a schedule to do backup upon an event, execute incremental backup as the system starts up.