PXE boot can help IT administratosr reducing the daily workload. As IT administrators are responsible for a network of dozens of computers or more, it may take you much time or troubleshoot and even sometimes you need to do system recovery and system deployment for many computers. That's a lot of work, especially if you have to do it several times a week. However, PXE boot solution can help you out of such annoyance.
Advantages of PXE boot
Reduce complexity and risk
Improve critical system availability
Implement enhanced disaster recovery solutions
Significantly reduce initial capital and implementation costs
Accelerate system deployments & upgrades and software installations
What's PXE?
PXE is short for Preboot eXecution Environment or Pre-Execution Environment. It allows computers to boot through network even without hard disk, especially there are no CD-Room and removable devices for system recovery. You can create a Windows operating system image in order for PXE boot Windows. All computers in the network can boot up from only one image so that it's much more easily and efficiently for the daily maintaining. Just need to operate the image one time while all computers using this image will get changed.
How to set up a machine to boot from PXE?
The machine's BIOS must support network booting.
Booting the machine from the network, the BIOS must be configured so that the network interface card is either the first boot device, or at least prior to the hard drive device. The example below shows one of BIOS configurations.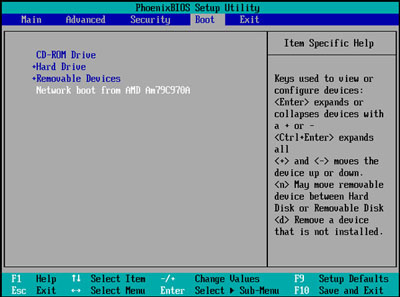 EaseUS PXE Technologies
EaseUS PXE Server lets you boot machines from your network into the recovery environment (either based on Linux or WinPE) for system recovery or system deployment.
By booting from your network, you don't need to install the bootable CD or DVD into the system that has to be booted.
Booting multiple machines from the EaseUS PXE Server makes sense if there is a Dynamic Host Control Protocol (DHCP) server on your network. Then the network interfaces of the booted machines will automatically obtain IP addresses.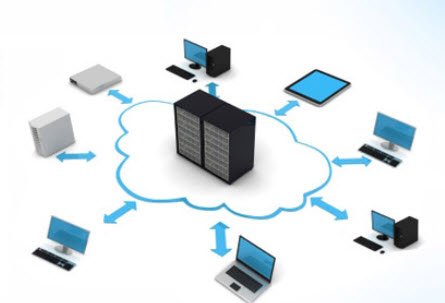 System Recovery
I am a technicist and manage 40 computers in the company. There is no CD-Rom and removable devices for the 40 computers to restore system, but I have backed up the OS, how to restore system when the system fails?
Solution: Enable EaseUS Todo Backup PXE Server, boot Todo Backup from the network and then restore system with Todo Backup.
System Deployment
I am an IT administrator and manage the 40 new machines which have the same configurations. There is no CD-Rom and removable devices for the new machines to install the operating system. It is a time-consuming job to install the operating system and applications on every machine. How to do it?
Solution: With our technologies, create the image of the operating system and the applications, enable PXE Server and then deploy the system image to multiple clients simultaneously.
You can now have the option to use EaseUS Technologies to build your own solutions.