Extend dynamic system volume
As applications continue to be installed into the Windows system partition, one day, suddenly you will find that the system partition do not have enough free disk space. In this case, we have to delete the unwanted file to get more free space in order to ensure the normal operation of Windows. However, deleting files is not the best way, and now the best approach is to extend the system partition, so that you can permanently solve the problem.
As we know, the dynamic system volume cannot be extended by Windows. But please don't worry. Our EaseUS Partition Master can achieve your goal without any problem. However, our product can only resize dynamic volume from its tail. So if there is no unallocated space behind dynamic system volume, you can refer to the following method do.
Scenario 1
Convert the dynamic system disk to basic disk at first. And then you can resize the system volume referring to the method above.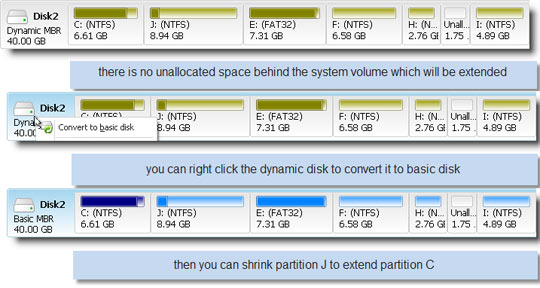 Scenario 2
Delete the dynamic volume which is behind system volume (you need to back up the data at first). And then you can extend the system volume using the unallocated space.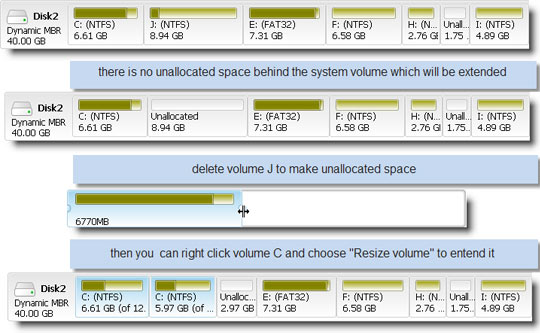 Scenario 3
If the file system of the system volume is NTFS, you can extend it with the discontinuous unallocated space on the same disk.