New FTP Connection
Switch to New FTP Connection, fill in the inquired information to login into your FTP server.
You are also allowed to switch to SFTP over SSH, Explicit FTPS (SSL/TLS) and Implicit FTPS (SSL/TLS)
When the connection to your FTP is made, please click Start sync to manage your synced files.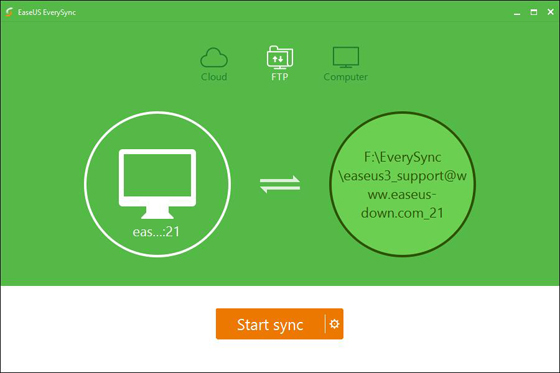 The following operation and interface with be the same as the Cloud and local connections.
Note: Unlike a Cloud connection, the files in the FTP server will be automatically synced into your target folder.