Toshiba 1TB Hard Drive Asking to Format
"My 1TB Toshiba external hard drive keeps prompting an error message saying 'you need to format the disk before you can use it' when I plug it into my Lenovo laptop. I've tried several times of reconnecting but the results are the same. What to do if Toshiba external hard drive is not opening and keeps asking to format? I don't want to lose data."
There are some situations in which your internal hard disk drive, external HDD, USB flash drive, or memory card would fail with a formatting error message coming along. At this moment, you can neither open the disk drive nor access data in it. For example, the external hard drive accidentally drops onto a hard ground, gets infected by the virus, the MBR on it get corrupted, or there are bad sectors on it.
Now, you get two main procedures to fix the Toshiba external hard drive not opening and keeping asking to format error without losing data on it.
Part 1: Access the Toshiba External Hard Drive and Recover Data
Make hard drive data recovery your priority once Windows asks you to format a storage device which you have important data on. The sooner, the better. By downloading and installing EaseUS Data Recovery Wizard, the top recommended hard drive recovery software by millions of worldwide customers, on a healthy computer hard drive partition, you can start recovering data from an inaccessible hard drive immediately.
How to start hard drive recovery with EaseUS hard drive recovery software:
Step 1. Choose a location to scan.
Make sure that all hard drives were correctly connected and recognized by the software. Refresh an external hard disk if necessary.
From which drive was data lost? Choose the relevant hard drive partition by left-clicking on it.
Click the Scan button.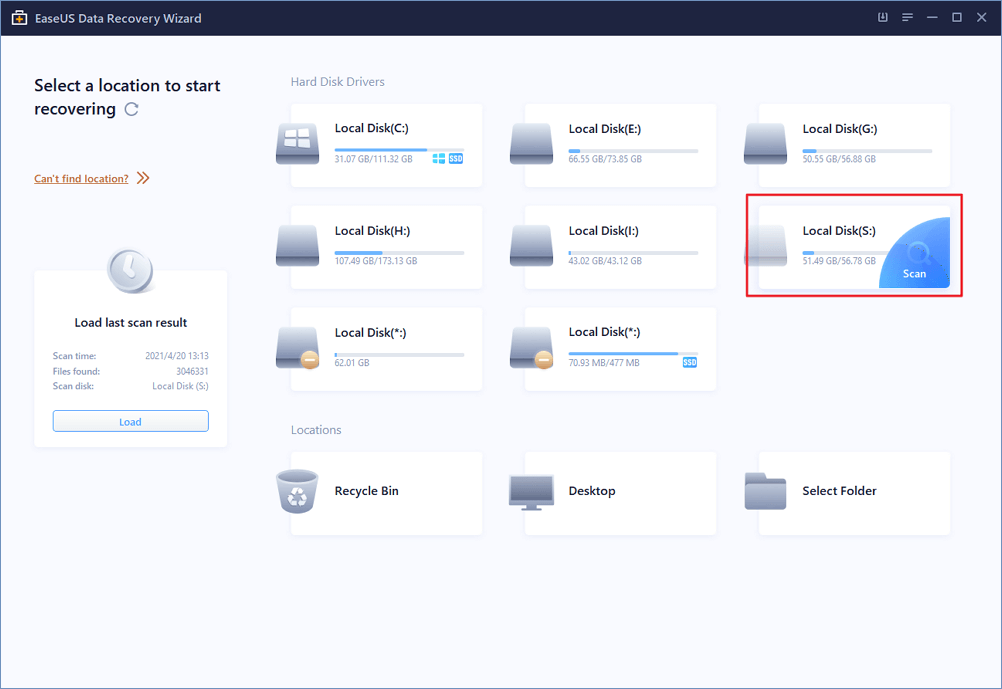 Step 2. Wait for the scanning results.
It takes a while for EaseUS Data Recovery Wizard to complete the scan, all depending on how much disk space is used on the selected hard drive.
As you see, the "Deleted files" result would come our first, later it's all lost data result.
You can try to recover lost data as soon as it shows up even though the scanning process has not finished yet.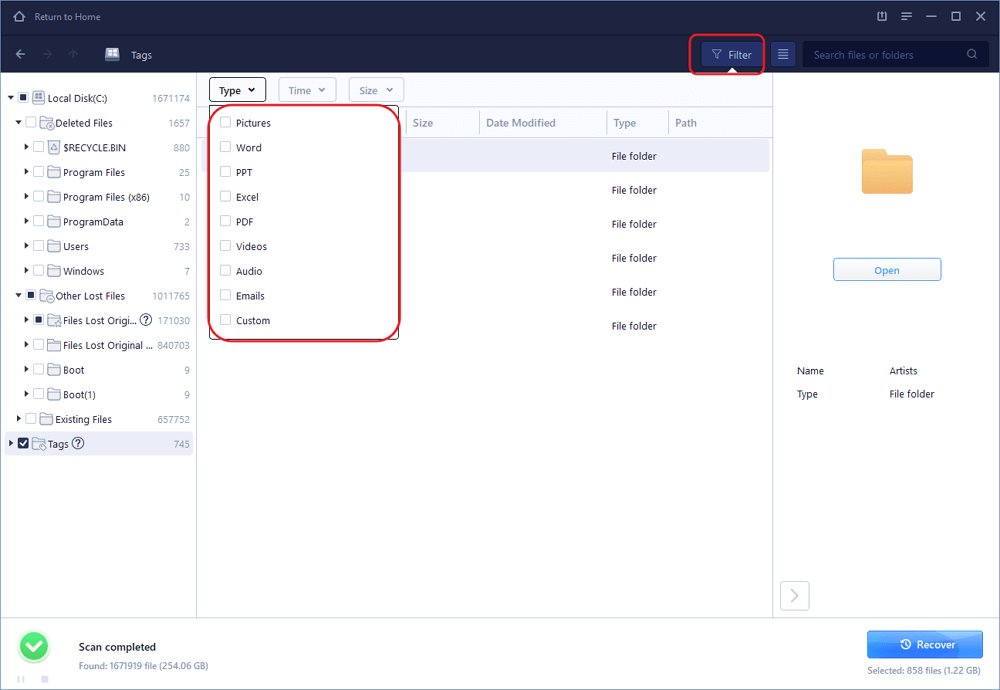 Step 3. Filter the result and recover data.
There are multiple ways for you to find the target files. Anyway, choose the quickest method.
Lost Partition Files: more lost data are going to be found on your selected partition and put in this section if it was formatted or deleted in early time.
Extra Files: a deep-scan result for raw files even though the file names and file paths have been lost.
Filter: extremely useful when you're looking for a specific type of files such as pictures, documents, music, videos, etc.
Select files and click the Recover button. (You can always choose to preview files before purchasing a license code for a full hard drive data recovery. )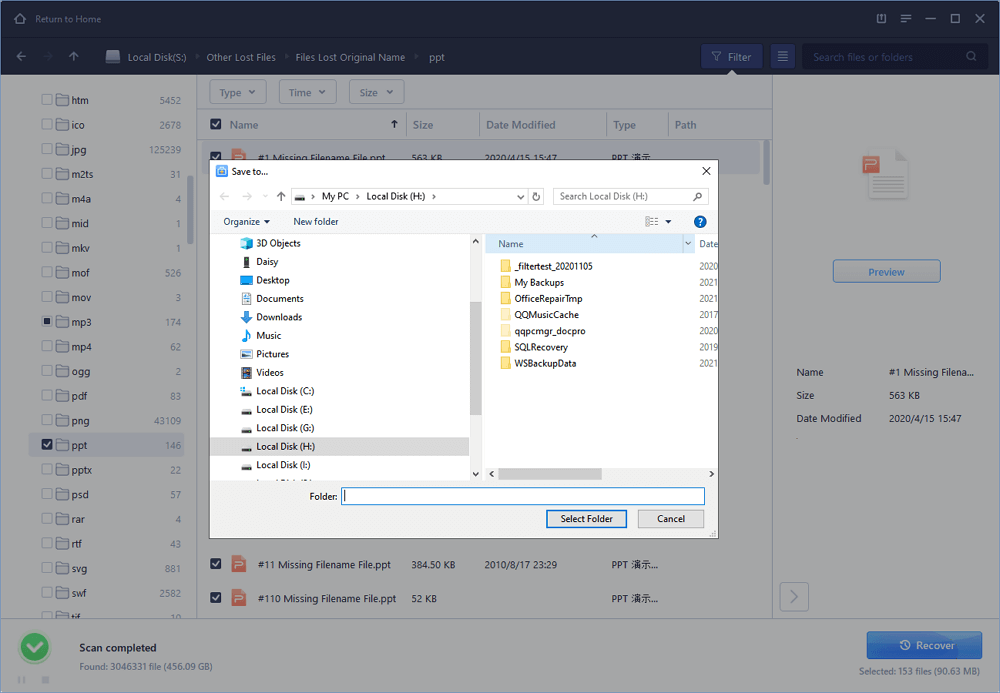 To fix a failing drive that keeps asking you to format without destroying data, data recovery should come prior to the formatting behavior. However, for those who perform formatting in advance, EaseUS Data Recovery could also help! See how to recover formatted hard drive for reference.
Part 2: How to Open Toshiba External Hard Drive That Needs Formatting
With data being safely transferred to another location, now you're arriving at the troubleshooting step. To quickly format a hard disk drive, there are multiple ways available, including Windows File Explorer quick format, Windows Disk Management, and a free third-party partition manager.
All these mentioned methods are free to help without costing you a penny. After analyzing the usability in terms of complexity, efficacy, and performance, we recommend EaseUS Partition Master Free which can facilitate the whole process of hard drive formatting for you. It's your best choice to format a corrupted hard drive that has developed too many bad sectors and needs to format before you can use it again.
Step 1: Open EaseUS Partition Master Free. Right-click the Toshiba external hard drive you want to format and choose Format partition.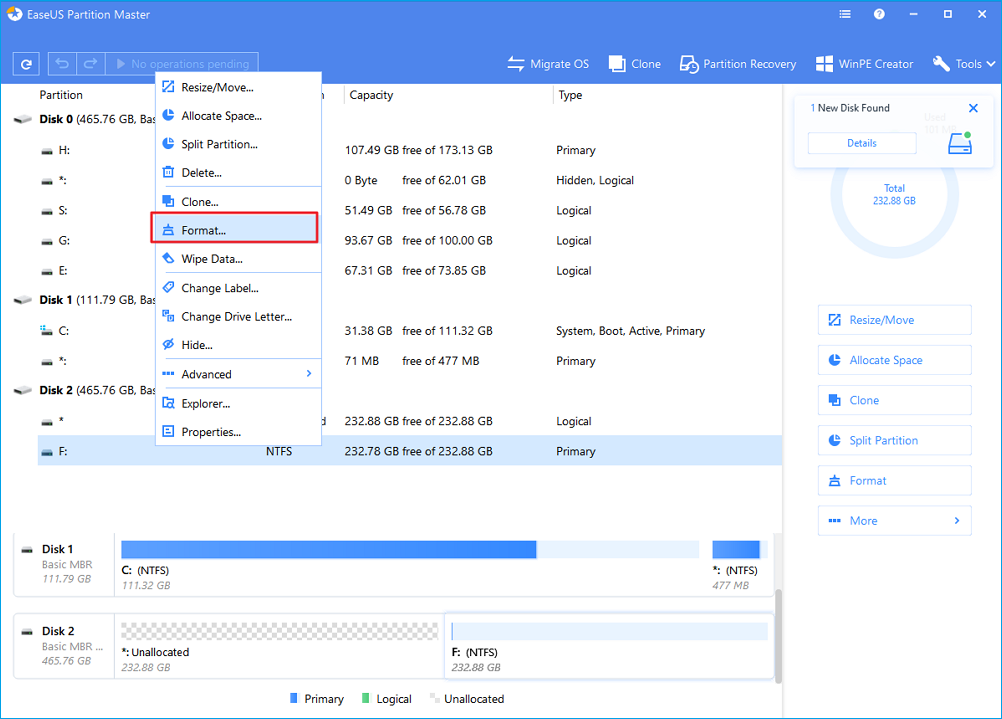 Step 2: When a mini window pops out, edit the partition label and choose a file system such as FAT/FAT32, NTFS, EXT2/EXT3.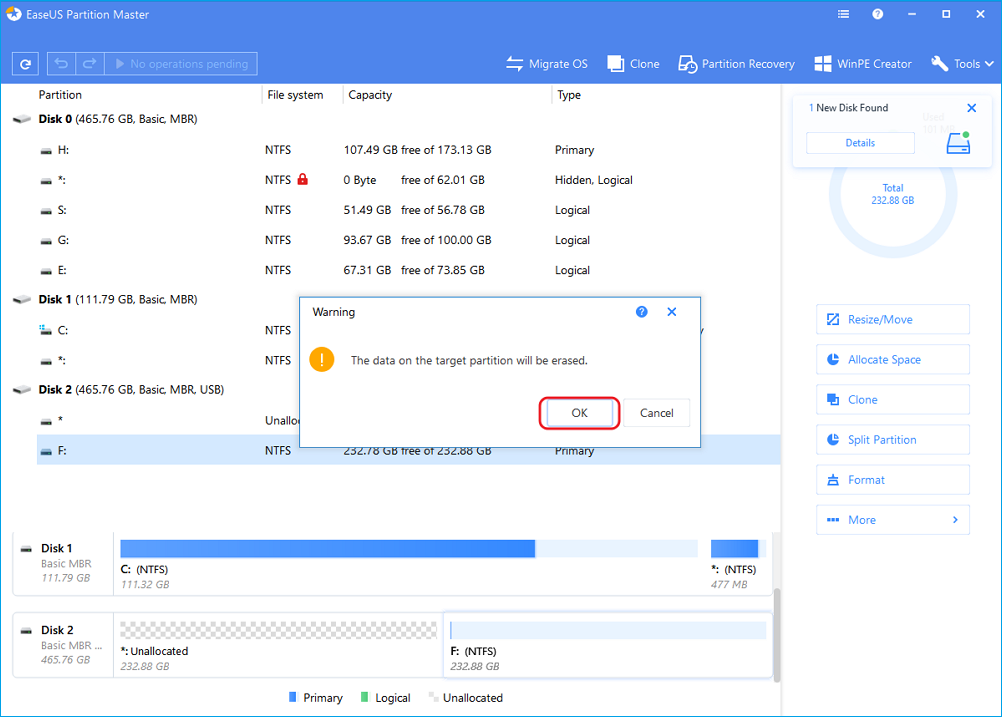 Step 3: Click Apply to confirm formatting the Toshiba external hard drive.
By going through the fix of Toshiba external hard drive not opening and keeping asking to format, you can easily rectify the problem without losing anything important, meanwhile, you can then put the formatted external hard drive into proper use again.