My phone keeps saying "SD card unexpectedly removed", how to fix?
"I am having an annoying issue on Samsung S7 Edge, which keeps saying external SD card unexpectedly removed. This error message occurs every second when I tap on an app. I have tried to restart the phone for a couple of times, but the issue still exists. Does anyone know why does SD card keep unmounting? Is the card corrupted or something goes wrong with the phone?"
As Android devices allow you to expand storage capacity by adding an external SD memory card, almost all people will insert a 4GB, 8GB, 16GB or even a 32GB card to their newly bought phone to save as many pictures, games, Apps and other favorites as they want. And with the popularity of the device, the "SD card unexpectedly removed" problem usually happens on Android phones and tablets such as LG g3, moto g, moto e, etc. If you happen to encounter such a situation, you may want to know why does my phone keeps saying "SD card unexpectedly removed" and how to fix this issue. You can read on to get the answer.
Causes & Fixes for the "SD Card Unexpectedly Removed" Error
Now, the "SD card removed unexpectedly" issue is finally solved. If you're told that the SD card has been unexpectedly removed, but it's really not, refer to the following methods to figure out what brings about the error and how to fix it.
1. SD card gets inaccessible/damaged/corrupted
First, you should be aware that this error was possibly caused by a problematic SD card, such as the SD card damaged, corrupted and inaccessible. Do an experiment as instructed.
1. Now Eject your SD card.
2. And connect it to a PC or another functional smartphone to see if it has any problem there.
3. If yes, try a different SD card on your phone to solve the issue.
4. If no error was detected, and the card was easily recognized and read by a PC or another phone, then move on to the solutions coming next.
2. SD card becomes not formatted
Perhaps there is nothing wrong with the SD card, however, it comes up with the "not formatted" error. The "SD card not formatted" error may cause your phone to be unable to read it, sending the message "SD card unexpectedly removed".
In this case, formatting SD card will make the trouble disappear.
IMPORTANT: Do not directly format the SD card. Use data recovery software to recover data on it first. After making sure the data is safe, format the SD card.
Stop using your SD card immediately once you lost files on it. Continuing using the card would hugely increase the chance of data overwriting, which makes data unrecoverable.
Step 1: Connect the SD card to PC
Insert the SD card to a card reader, and connect the card reader with your SD card to a healthy computer.
Step 2: Run SD card recovery software and scan the card.
Launch EaseUS Data Recovery Wizard on your PC and select your SD card under the External Devices column.
Then click Scan to start finding lost data on your SD card now.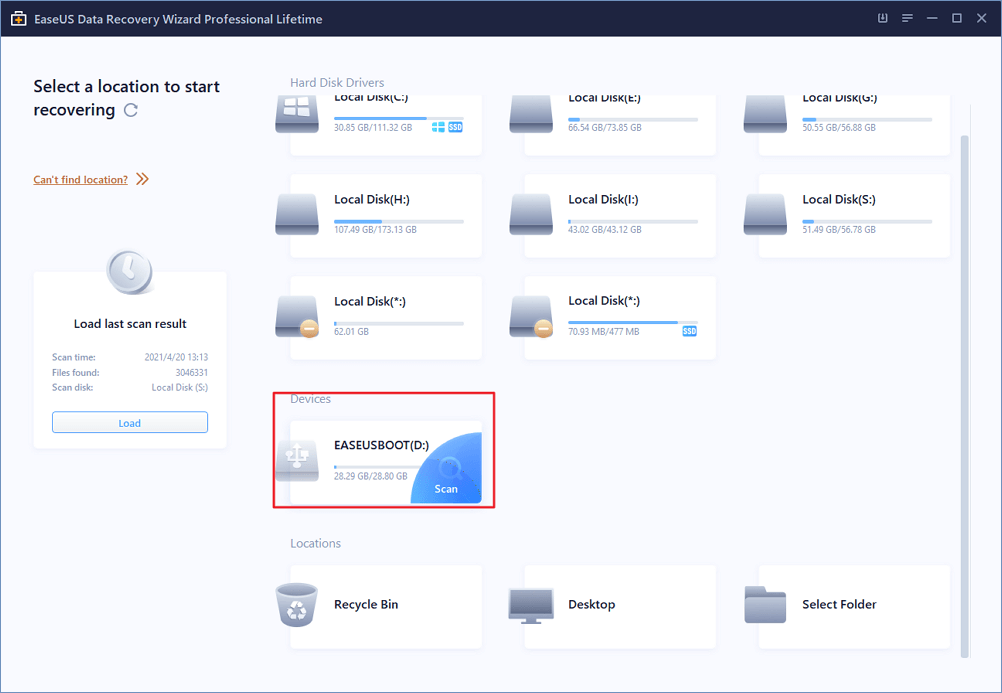 Step 3: Check found SD card data.
After the scanning process, you can preview and find your lost SD card files from below listed tabs:
Deleted Files: List your deleted files there.
Drive X: All lost files can be found here.
Lost Partition Files: Check first if it's for formatted recovery.
Extra Files: Finds files that lost names or paths.
And you can use Filter and Search to quickly find your files.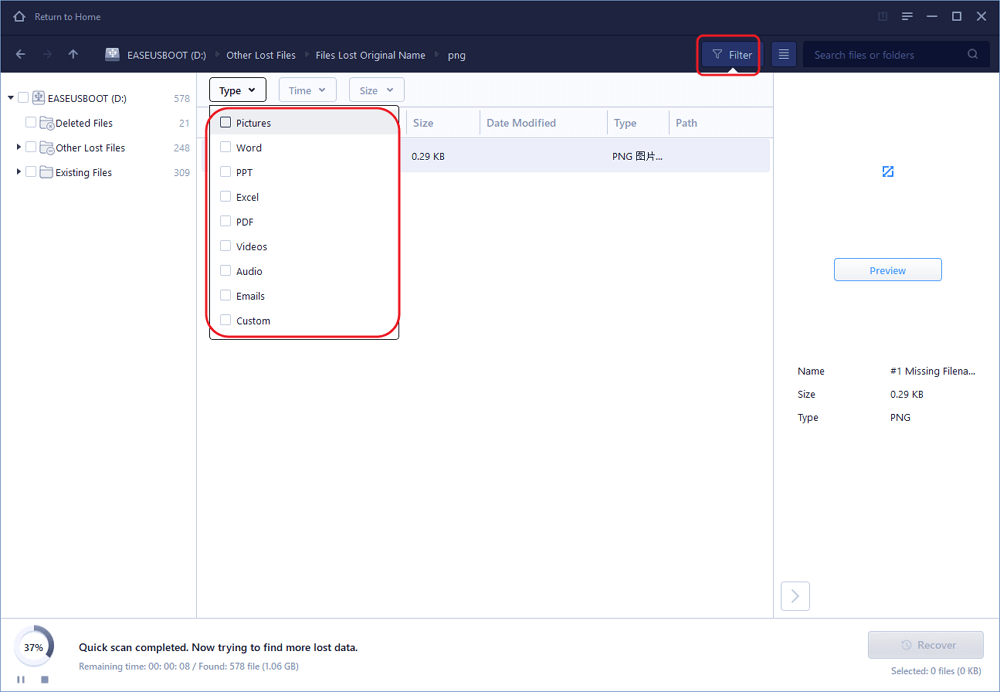 Step 4: Restore SD card data.
You can check and preview found files by double-clicking each one of them.
Then click Recover to save found SD card files to a secure location on your PC or an external storage.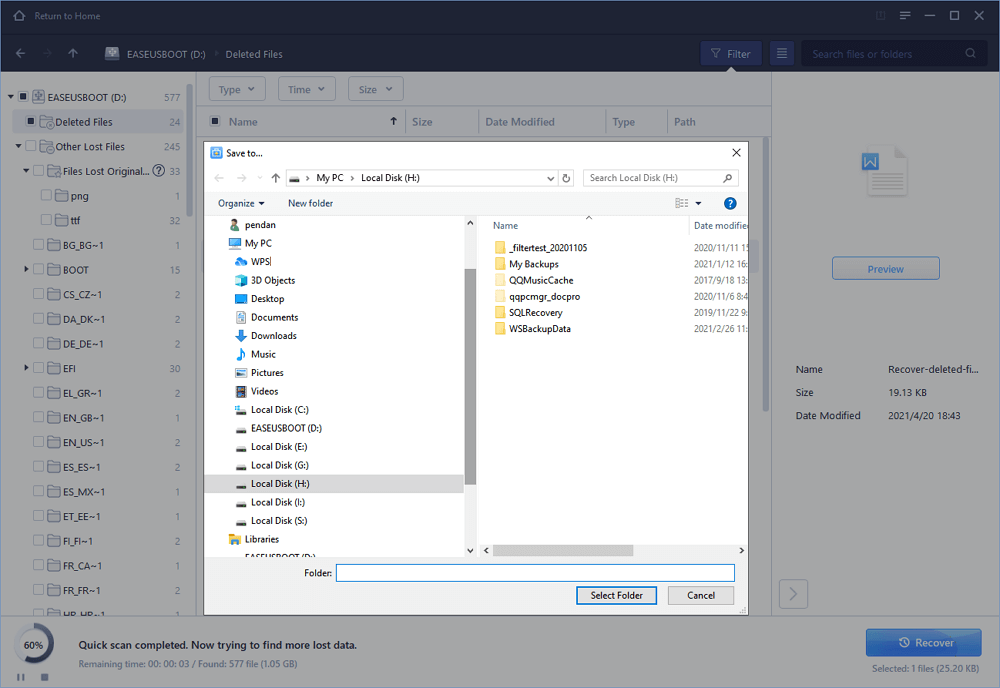 3. Android phone's hardware failure
Sometimes, mobile phone or digital camera hardware failure might also cause SD cards to be unreadable, showing the "unexpectedly removed" error. For Android phone users, you can unmount an SD card on your phone and then mount it again after rebooting your smartphone.
1. First, go to Settings >> storage >> scroll down and select "Unmount".
2. After unmounting your SD card remove your SD card from the device.
3. Now turn off your smartphone.
4. Insert the SD card and then turn it back on.
5. Again, go to settings >> storage >> unmount external storage.
6. Now click "mount external storage".
Finishing all these steps, you can check if the "SD card unexpectedly removed" error still exists.
If yes, you can try to factory reset the Android phone to fix the problem. Most times, it will solve the problem.
Tip: Backup Android to PC before doing a factory reset, as a factory reset will erase all data on the phone.
If not, contact the manufacturer and request a new one if it's under warranty.