How to perform SD card data recovery on Windows 10?
Nowadays, people like to use Word, Excel or PowerPoint files in their work, take pictures of their trip, and record videos at special moments. They always store their personal data on one or more SD cards. But the problem is that these files can be lost due to various unexpected accidents. They can be easily erased by accidental deletion, formatting, they can become inaccessible due to SD card corruption or a virus attack.
So, to effectively retrieve your lost files when you are faced with a terrible SD card data loss, SD card data recovery freeware is what you need. Since Windows 10 is the newest and expected to be the most popular Windows operating system, we will show you how to recover files such as pictures and documents from SD card with SD card data recovery freeware for Windows 10 on this page.
Try EaseUS SD card data recovery freeware for Windows 10
EaseUS Data Recovery Wizard Free specializes in recovering deleted, lost, corrupted or formatted data including photos, videos, music and other files from various storage devices including SD cards, Mini SD cards, Micro SD cards, CF cards, XD-picture cards, memory sticks, etc, as well as other storage devices like USB flash drives and pen drives. This program is the best choice for users of home, business and enterprise with its user-friendly wizard-like interface and comprehensive function.
Video tutorial to recover deleted files from SD card on Windows 10:
You can follow this video to see how to recover lost files from SD card on Windows 10 now:
Recover lost or deleted files/data from SD card with EaseUS SD card data recovery freeware
Now you can download the free data recovery software and try the following guide to recover your lost files from SD card in Windows 10 with ease.
Step 1. Select the file location​
Since you're going to recover files deleted off from a micro SD card, first of all, you need to take out the card from its camera, Android phone or other required devices, and then use a card reader to connect the card to your computer.
Open EaseUS Data Recovery Wizard, select the micro SD card under "External Devices" and then click "Scan".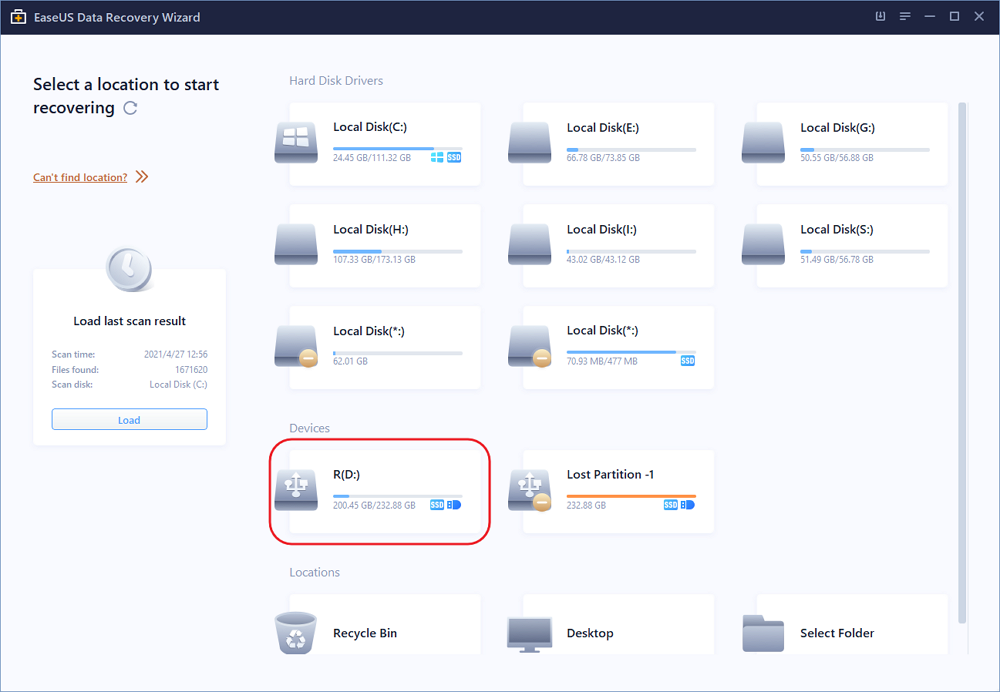 Step 2. Scan deleted files​
The software now works hard to scan all over the card and search for all deleted files on it. Soon, the deleted files will be found and displayed in the "Deleted files" results.
Step 3. Recover deleted files
Select the files you wish to recover and then click "Recover".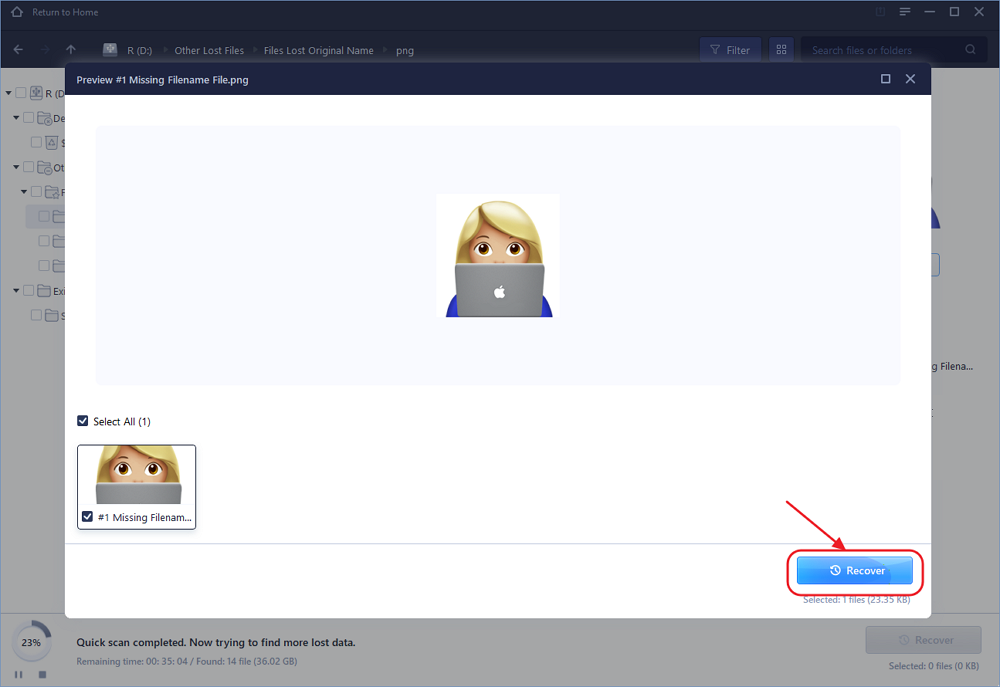 Tip: Sometimes, old files which were deleted long time ago would have lost the file names and file paths, it's necessary to take some time to check the results for raw files in the "Extra Files" area.