How to Recover 3DS SD Card Data?
"My 3ds XL sd card got formatted and it had a Mario & Luigi: Dream Team pre installed. I'd been setting up my profile and the settings on it when I had to leave the room, I'd left my 3ds and when I got back, I'd seen my sister had formatted it when she was checking it out. Please help. I hadn't even gotten to play the game yet... I paid the game, so I'd love to try every fix to recover formatted 3ds sd card. I'm waiting."
Nintendo players always throw themselves in data loss trouble by formatting memory card. It's bad to just format the card without doing any backups. Do you know what will you lose after formatting the system memory card? For all Nintendo products, including New Nintendo 3DS, New Nintendo 3DS XL, Nintendo 3DS, Nintendo 3DS XL, Nintendo 2DS, data stored on the SD card like games and settings data, photos, videos and other extra data will be gone.
How Can You Restore Formatted 3DS SD Card?
Take a deep breath as soon as you carelessly formatted the 3DS SD card, because it's still possible to recover files from formatted SD card by using reliable memory card recovery software. Why? When it comes to format 3DS SD card, there are three common scenarios.
A quick format does not actually erase the data. Instead, it only creates a new file table so that new data can be written to the volume. The old data is left almost completely intact.
A normal format will usually do a bit more than a quick format, depending on the operating system. In a full format, the file table will be deleted and some or all of the data may be overwritten. Some operating systems perform a "secure format" which overwrites the entire drive with 0s. You'll know this is happening because it will take a very long time.
Reformat with operating system reinstallation
Formats often happen concurrently to the reinstallation of an operating system. These are not always full blown "secure" formats, but the fact that a large amount of new data has been written to the disk will reduce the chances that your files will be recoverable.
So the verdict is that formatted 3DS SD card is recoverable as long as the data has not been overwritten. EaseUS Data Recovery Wizard now comes to help recover formatted SD card. For average computer users, it's the fatest and most efficient way to get back erased games, files, videos, audio and pictures back from formatted memory card by performing micros SD card recovery.
3-step guide for formatted 3DS SD card data recovery with EaseUS Data Recovery Wizard
Step 1. Use SD card adapter or directly insert SD card the card slot of a computer.
Launch EaseUS Data Recovery Wizard and select SD card location where you lost files and click "Scan".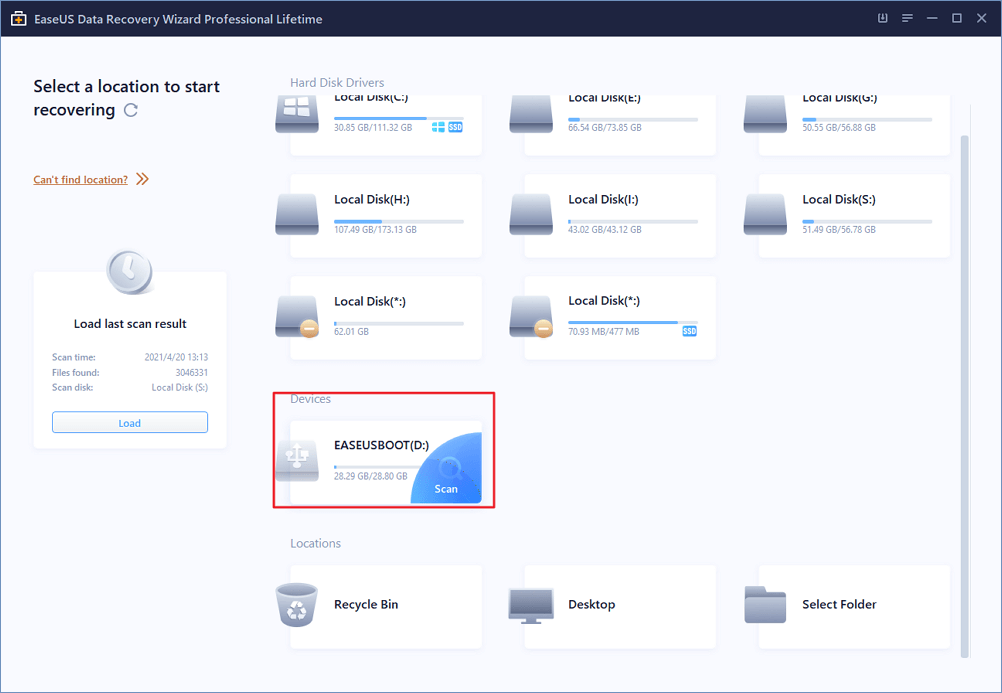 Step 2. EaseUS Data Recovery Wizard will start a quick scan to find deleted SD card files;
After the quick scan, a deep scan will automatically start to find more SD card files and data;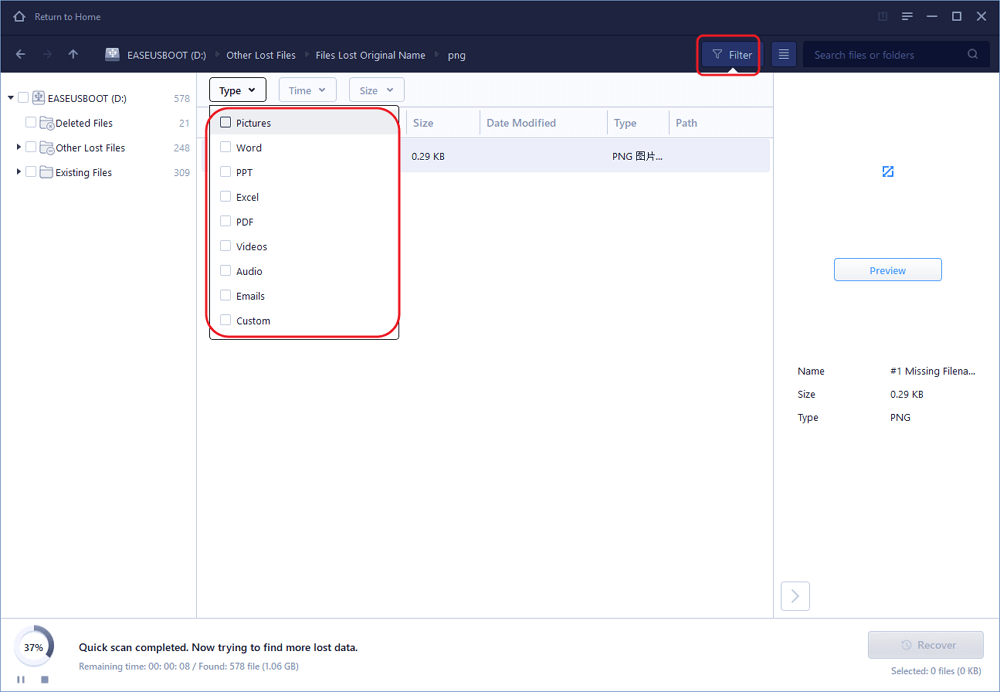 Step 3. Preview and restore lost SD card files;
You can preview found data by file types, select found SD Card files and click "Recover" to save them to another safe spot in PC/storage device.