How do I recover deleted files from a Flip video camera
"I have a flip camera with which I have recorded a lot of videos. Yesterday, I mistakenly pressed on 'delete all' option, all my original video on the Flip camera disappeared. They are really important files and I would love to retrieve them. Does anyone know how to recover deleted video files from Flip camera? Or any software packages which might work?"
Overview of flip camera/JVC Everio Camcorder video file recovery
The Flip cameras and JVC Everio Camcorder are series of tapeless camcorders that offers you an easy way to record videos at a High-definition quality to capture and share the special moments in your daily life. However, like many other digital cameras, the chances of video file deletion or corruption are also comparatively high as there are so many reasons that can cause the disaster. But don't worry! Here, you will get a powerful and easy-to-use video recovery software to undelete or recover deleted files.
Software for Flip Camera/JVC Everio Camcorder Video Recovery
As video files stored on Flip cameras or JVC Everio Camcorder might easily get deleted or lost, EaseUS built a powerful video recovery software - Data Recovery Wizard to deal with this issue. It works well to recover deleted videos from the Flip camera/JVC Everio Camcorder in Windows and Mac computers under various complex data loss circumstances:
Improper handling of the digital camera.
Accidentally pressing the delete button.
Unintentionally formatting Flip camera internal devices.
Problems with the internal file system.
Midway read/write interruption.
Hardware or software issue.
Steps to Start Flip Video/JVC Everio Camcorder Recovery
Step 1: Select a location​
If your lost video recordings are saved on external hard drive or USB, connect it to your computer firstly. Run video recovery software, and select the location where you lost videos. Click Scan to scan all lost files.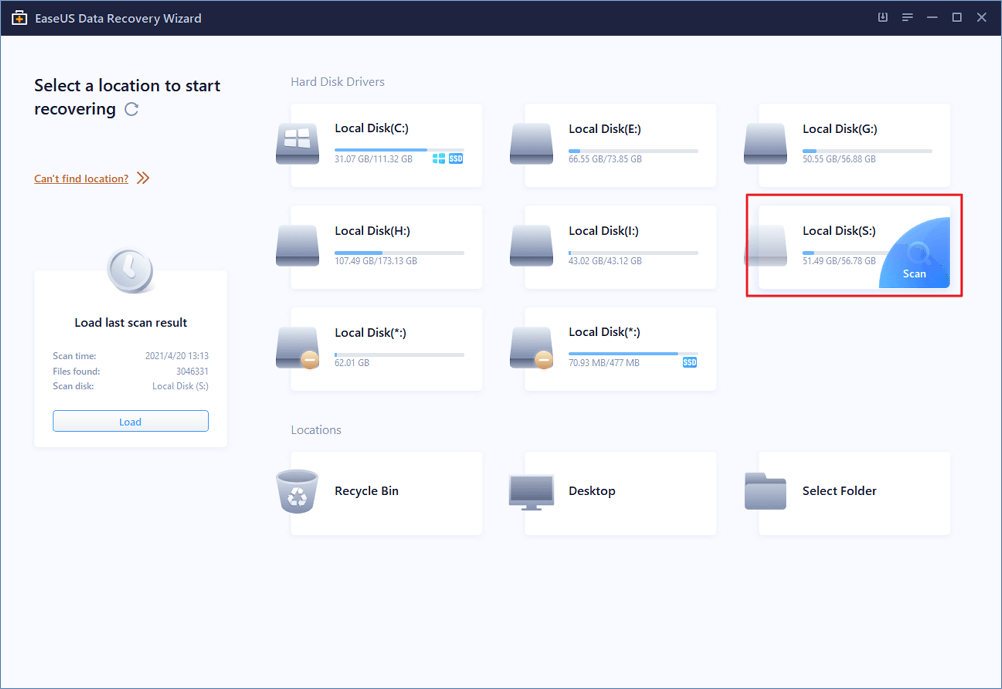 Step 2: Scan lost data
The EaseUS recovery software will start immediately to scan all over the selected hard drive for all lost data.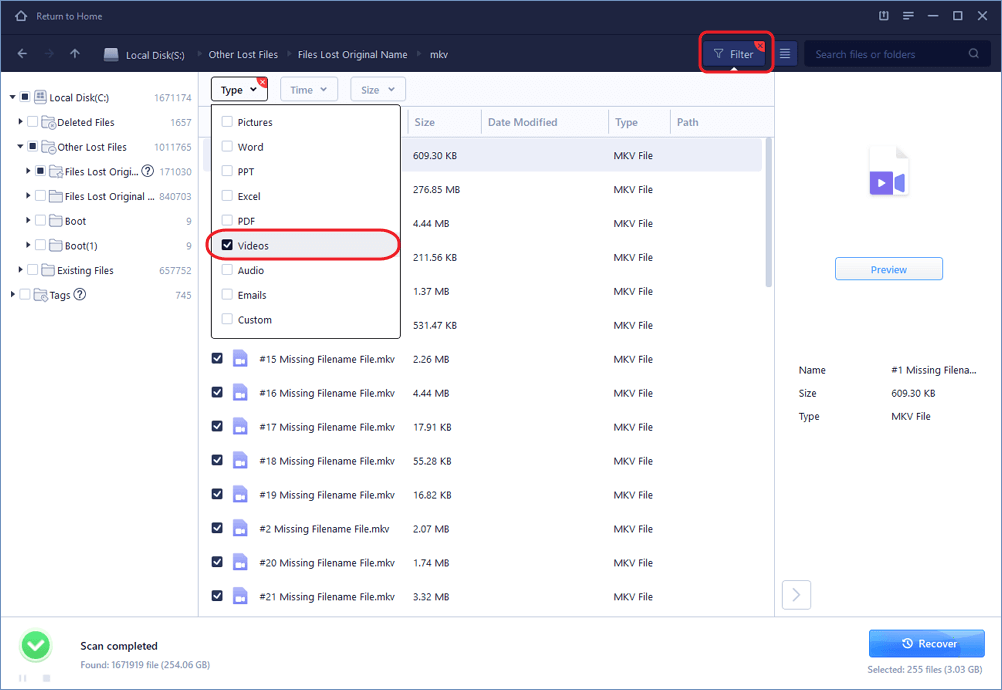 Step 3: Preview and recover
You can also watch the video below to recover deleted videos from the flip camera.
Final Word After Recovery
Save the recovered videos to somewhere else to avoid data overwritten.
Once you recover the video, it might be named "_ID00018.avi" or something similar. Rename it "VID00018.avi" and copy it back onto your Flip video drive. Your Flip video camera will recognize it for playing and editing.
Sometimes Flip videos disappear because of defects in Flip hardware, such as bad memory or a burnt connection. In that case, you will have to look for a camera fix, not file recovery.