What is TRIM and why did users need to enable TRIM on SSD?
TRIM, known as trim command, allows the system to inform an SSD drive which blocks of data are considered as useless and can be wiped.
Due to the low-level operation of SSD, it makes SSD highly different from HDD. For example, deleting and formatting can not directly deleting or removing data on SSD drive. Fortunately, TRIM will significantly resolve this problem, allowing users to permanently delete or remove saved data on SSD drive by enabling TRIM.
If you accidentally removed or deleted data on SSD when TRIM is enabled, what can you do to recover lost data back? How?
How to recover lost data when TRIM is enabled on SSD?
So here is the problem: is it possible to recover the permanently deleted or lost data on SSD when TRIM is enabled? How?
Some administrators may say the answer is 'properly not'. But could it be possible to recover the deleted or lost data on SSD with TRIM is enabled? Yes, it can be possible with a powerful data recovery software. Though TRIM will mark the deleted files or lost data completely unrecoverable, but there might exist a chance. TRIM is not activated by human beings, not automatically by itself, which means you still have a chance. Once the TRIM is not set to confirm a specific range of memory sectors on SSD is no longer in use anymore, the OS will not initiate the request and then the sectors which contain lost data on SSD can still be read and accessed by data recovery software.
So how to restore lost data on TRIM is enabled SSD? Let a powerful data recovery software help! EaseUS Data Recovery Wizard with its complete Scan modes - Quick Scan and Deep Scan will surely help!
Download SSD data recovery software to recover lost data from TRIM enabled SSD
You may free download EaseUS Data Recovery Wizard and follow below steps to give it a try now (no payment before it indeed finds your lost data):
Step 1. Run EaseUS Data Recovery Wizard and select location where you lost files on SSD, click Scan;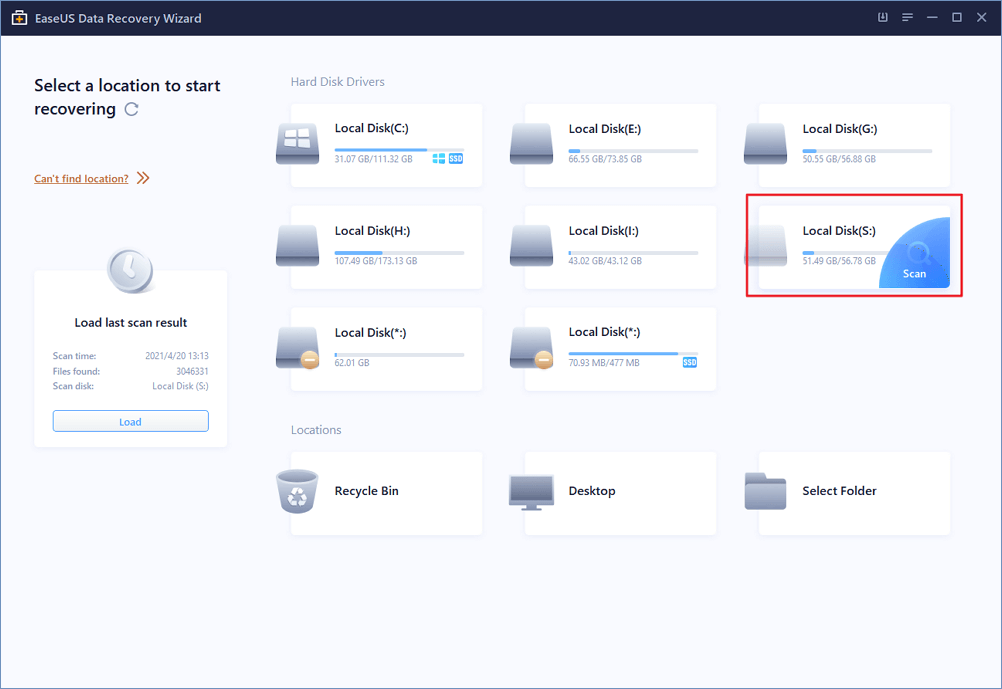 Step 2. EaseUS SSD deleted file recovery will Quick Scan and Deep Scan to find all lost SSD files for you;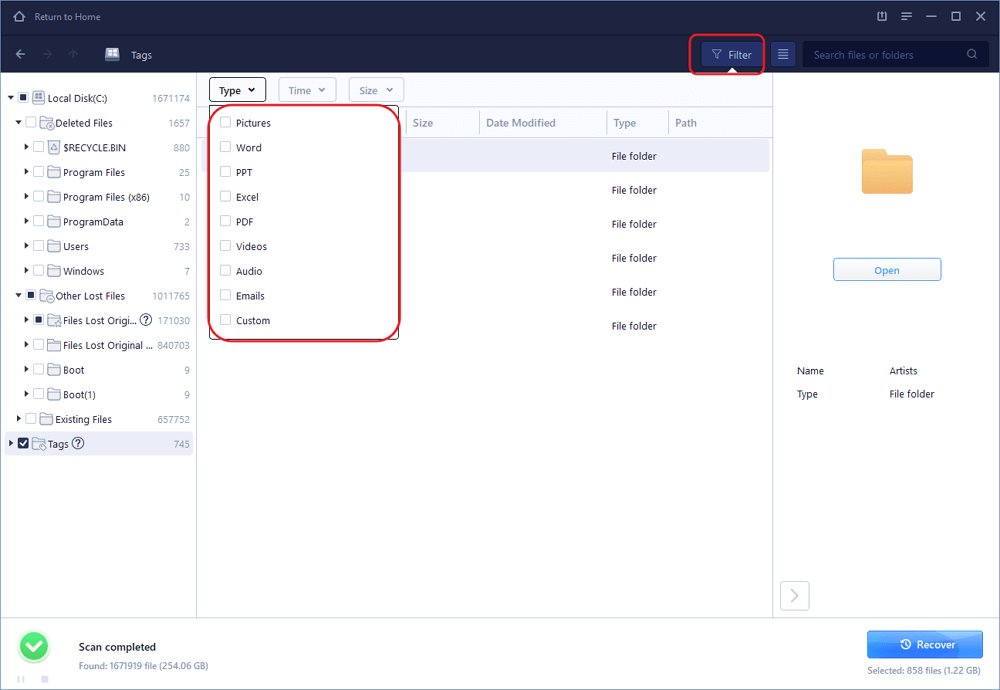 Step 3.Preview and restore lost SSD files;
You can preview to see where it finds your lost data on SSD or not;
If it finds lost files on TRIM enabled SSD drive, click Activate and get unlimited data recovery capacity to select found data and click Recover to save found data into a safe spot in PC or external storage device.
If it fails to find lost files on SSD with TRIM is enabled, we'd suggest you disable the TRIM command and retry again.


How to disable TRIM on SSD in Windows 10/8/7?
So how to disable TRIM command on SSD in Windows 10, 8 or & PC? Follow to find the exact steps to disk able TRIM on SSD and get your lost data back now:
1. Open Command Prompt by clicking the search box and type: CMD and hit Enter;
2. Select run as Administrator and type: fsutilbehavior query disabledeletenotify and hit Enter;
3. Type:fsutil behavior set disabledeletenotify 1 and hit Enter.
Then TRIM support is now disabled on SSD in Windows 10/8/7 and you can retry EaseUS Data Recovery Wizard or other data recovery software to scan and find your lost SSD data then.