►

The case of files loss from cut and paste transfer

"Hi! If anyone could help I'd be really grateful. I need your help with this issue. I was moving my photos and music from a USB to my new PC and thought I'd hit skip when asked to confirm a file overwrite. Must have hit cancel, the transfer stopped and now have no idea on how to find and recover the files. They are not in the original folder, nor the target folder. I cannot find them in a folder, or by searching the computer. They are my son's baby snaps which are very precious to me. So I've lost all my photos. Please, could you tell me how to recover cut files from SD card?"

Many users may want to know how to recover cut files and where do cut files go when they lost data during the transferring process. No matter how you lose your data, or what reasons cause file lost on your computer hard drive, partition or SD card, EaseUS file recovery software - Data Recovery Wizard will it easy for you to retrieve these moved files. The EaseUS software is reviewed as the best and most efficient data recovery software on the market.
►

Have had data lost? Data recovery software is ready to help

The one who asked for help to recover cut files from an SD card is not an IT technician so he can't do the data recovery by himself. Thus, experienced users suggest that he carry his card to a data recovery store and find an expert to help recover his data. Or, as I've told him, use data recovery software since the SD card is not physically damaged.

How does SD card data recovery software work? Take EaseUS file recovery software as an example. Deleted files including images, videos, documents, emails etc. all have the possibility to appear again after a quick and deep scan by the software.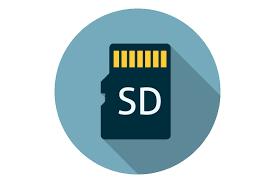 Your Safe & Reliable SD Card Data Recovery Tool
♦ Recover deleted, formatted, and inaccessible data in different data loss situations.
♦ Recover photos, audio, music, and emails from any storage effectively, safely and completely.
♦ Recover data from the recycle bin, hard drive, memory card, flash drive, digital camera, and camcorder.
►

Don't want to lose files anymore? Backup is another way out

Cut and paste transfer happens all the time for you and me. Perhaps you cut files from one device to another or just cut from C: to E: so that the space of one storage device can be released. However, at the same time, you are experiencing a high rate of file loss during the transfer. You should copy the files in case of data loss.

I understand that copying files can not completely replace the role of cutting them. Here is another method for you which cannot only cut files to release space but also will also protect the cut data from loss. Yes, it is data backup. Whenever your device receives new data, back it up. The advantages of having a data backup are a safe and worry-free operation.
►

Is EaseUS software easy-to-use? As the name suggests, it only requires three steps

NOTICE: To restore unlimited files, please activate this software in advance. You can ask for an online help whenever you need from our tech support team as a paid user.

And you can directly activate it here now:

Step 1. Run EaseUS

Launch the EaseUS Data Recovery Wizard and select the SD card location where you lost your files and click "Scan".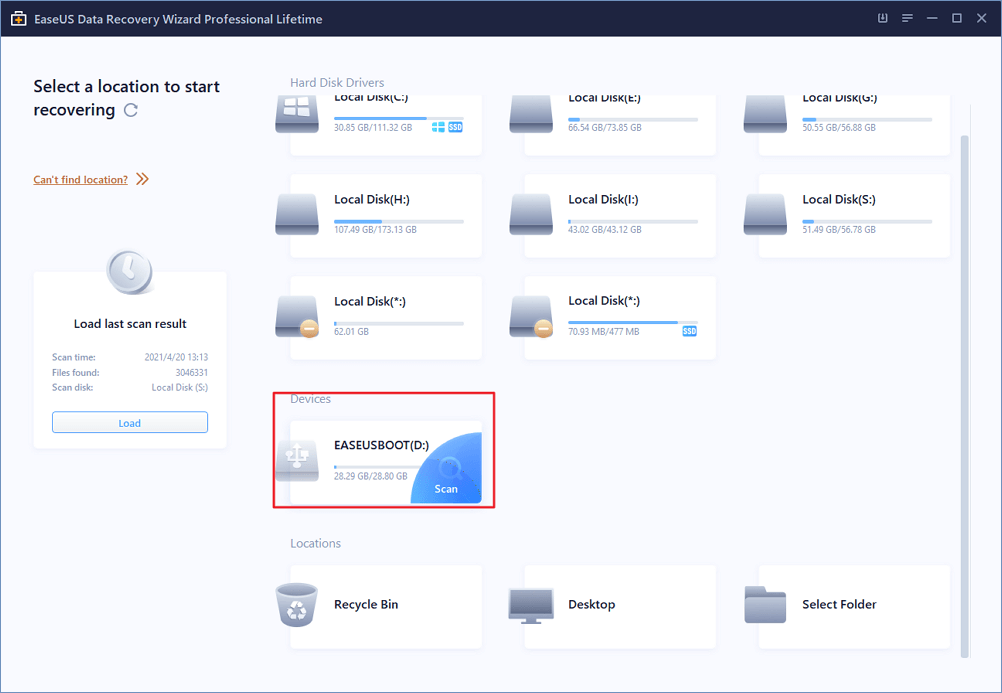 Step 2. Scan the SD card
The EaseUS Data Recovery Wizard will start a quick scan to find deleted SD card files.
After the quick scan, a deep scan will automatically start to find more SD card files and data.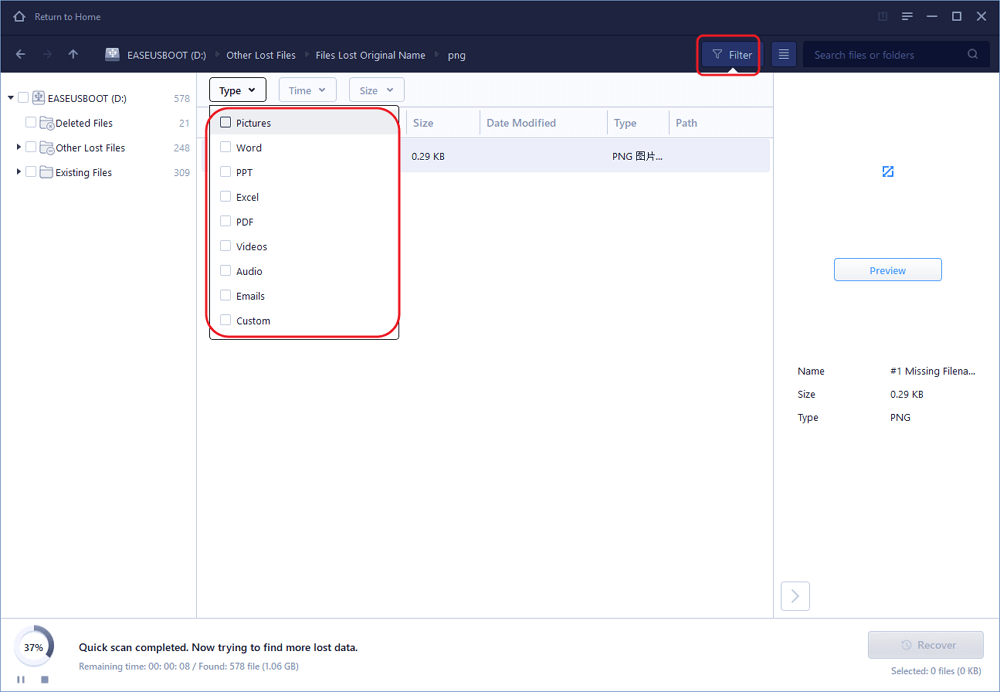 Step 3. Recover Lost Cut Files
Preview and restore the lost SD card files.
You can preview the found data by file types, select the found SD Card files and click "Recover" to save them to another safe spot on your PC/storage device.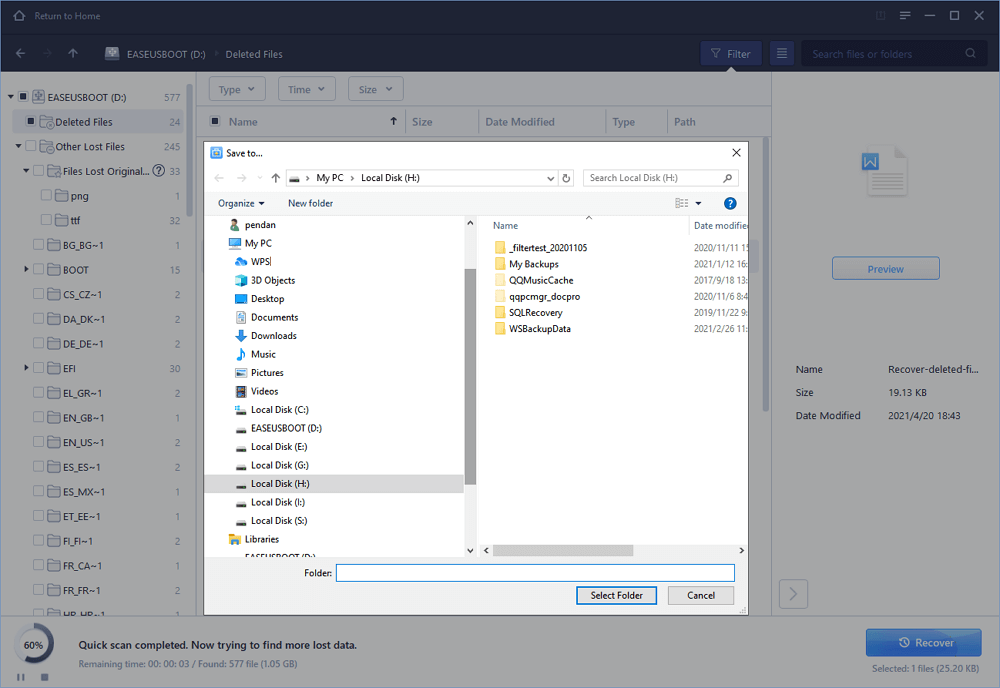 See? It is not difficult at all to recover lost files from an SD card by using the EaseUS Data Recovery Wizard. Besides, this software can help recover formatted files from hard drives and recover deleted files, too. Do remember to keep a good habit of backing up data all the times. Only with backups will you not feel disappointed when you unexpectedly lose important data.