"SD card has bad sectors..." How can I retrieve the pictures?
I have a 4GB SD card purchased on eBay, which has been used in a Cannon camera for some months and it's been working perfectly fine until today. When I was browsing pictures on the camera screen, suddenly I received an error message "SD card has bad sectors...". After that, I switched to the next photo, it didn't show up. Neither did the rest images. What's wrong with the card? Now I can see only parts of the photos I've taken. Will I be able to retrieve the loss? How can I repair SD card with bad sectors? Any help would be greatly appreciated. Thanks in advance.
An SD card with bad sectors surely leaves people in a panic because the data from the bad sectors will become unreadable. In another word, you're very likely to lose the data. How does a normally working memory card suddenly go bad? An SD card that has bad sectors is often caused by the following factors:
1. Cheap card of low quality bought on an online store, like eBay, etc.
2. Improper handling of the SD card. For example, abrupt removal from a camera or computer when it's still working; connecting SD card to multiple cameras with various brands and models; keeping using the card by ignoring the error messages, etc.
Usually, if people don't take the SD card with bad sectors seriously, and fail to take immediate measures to correct the errors, the bad sectors will lead to severe card corruption. In this case, the chances of memory card data recovery would be less with higher costs.
How to repair an SD card with bad sectors and retrieve all the data inside?
Before the bad sectors become completely corrupted, you must use SD card recovery software to get the data back first, and then format the card as soon as possible. Don't use the card to take more pictures when it gets bad, and then plug the SD card reader into your computer. Let's try our best to make micro SD card recovery and rescue as much data as possible from the SD card bad sectors.
Download EaseUS memory card file recovery software, and install it on your computer. When the card is recognized by the computer, launch the data recovery software and get started with the following steps:
Step1. Select the SD card location where you lost files with bad sectors and click "Scan".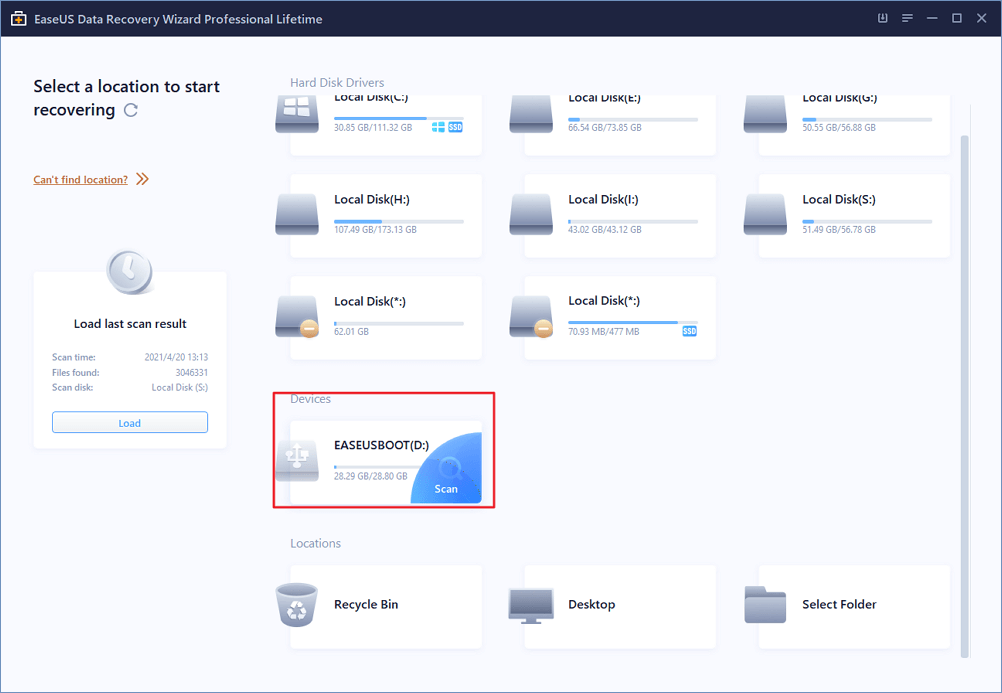 Step2. EaseUS Data Recovery Wizard will start a quick scan to find deleted SD card files.
After the quick scan, a deep scan will automatically start to find more SD card files and data from bad sectors on the card.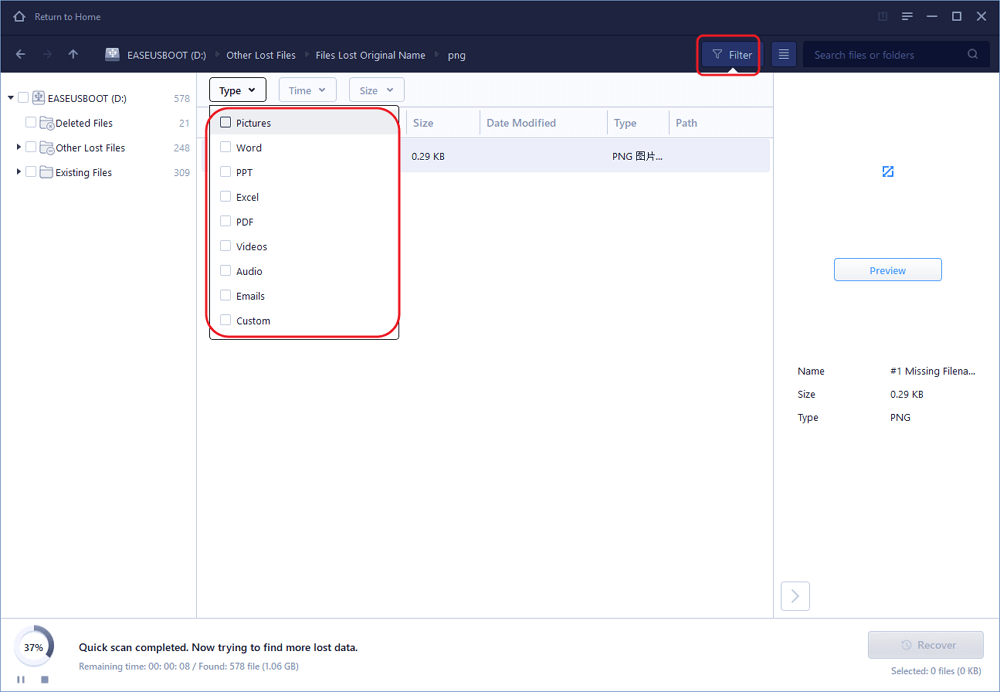 Step3. Preview and restore lost SD card files.
You can preview the found data by file types, select the found SD Card files and click "Recover" to save them to another safe spot on your PC/storage device.