GoPro Files Were Automatically Deleted
"I have a GoPro 4 which ends up creating very large high-quality videos when connected through USB the GoPro importer app automatically copies the files to a subfolder named by today's date in /users/apple/Pictures/GoPro. Once the files are copied from the GoPro to the /Pictures/GoPro/DATE_Subfolder they are deleted from the GoPro automatically. To my surprise, the subfolder which was supposed to hold the GoPro files is filled with 0 byte files. I lost all my works! Do yo know how to recover deleted GoPro files? It's urgent."
GoPro has established itself as the leading brand of personal video cameras, which are heavily associated with extreme sports and adventurous activities. Recently, the most popular way using GoPro camera is to attach it to a Drone, such as DJI, Parrot, Hubsan, Protocol, Yuneec, Quadrone and more. Flying GoPro with a Drone makes life thrilling from a new perspective, so keep the video files as long as you can.
Sometimes, accidental deletion, formatting, corruption may happen to us, throwing us into an annoying and painful situation. If you're facing the exact problem, please don't be upset. GoPro has a microSDHC card slot supporting cards up to 32GB and a mini-USB port, which means the footage of GoPro is saved in the memory card. Even you carelessly deleted or formatted the files from GoPro camcorder, they're actually not erased from the SD card. They would turn to be invisible, and wait to be overwritten by new files. In this regard, you're highly suggested to stop recording any new videos with GoPro camera, and try reliable data recovery solution to get lost GoPro files back.
3-Step Guide for How to Recover GoPro Deleted, Formatted, Corrupted Video/Photo Files with Ease
Because the space of the lost data will be soon taken by new data writing to it, you'd better perform the recovery as soon as possible. Technically, GoPro videos or photos recovery can be easy by applying the most powerful SD card recovery software, and EaseUS Data Recovery Wizard is such a non-destructive and read-only data recovery utility that helps you recover lost, deleted, formatted, virus attack, and corrupted videos and photos from GoPro without any hassle.
EaseUS Data Recovery Wizard has been tested to fully support videos and photos recovery from GoPro HD Hero 3, GoPro Hero 2 HD, GoPro Hero, HD Hero 960, Digital Hero 5, HD Surf Hero, HD Helmet HERO, etc.
Now take out the SD card from your GoPro camera, and use a card reader or USB cable to connect it to a Windows computer or Mac. Following is the guide to recover GoPro on a Windows computer.
Step 1. Run EaseUS Data Recovery Wizard and select the sd card location of your GoPro camera. Click "Scan" button.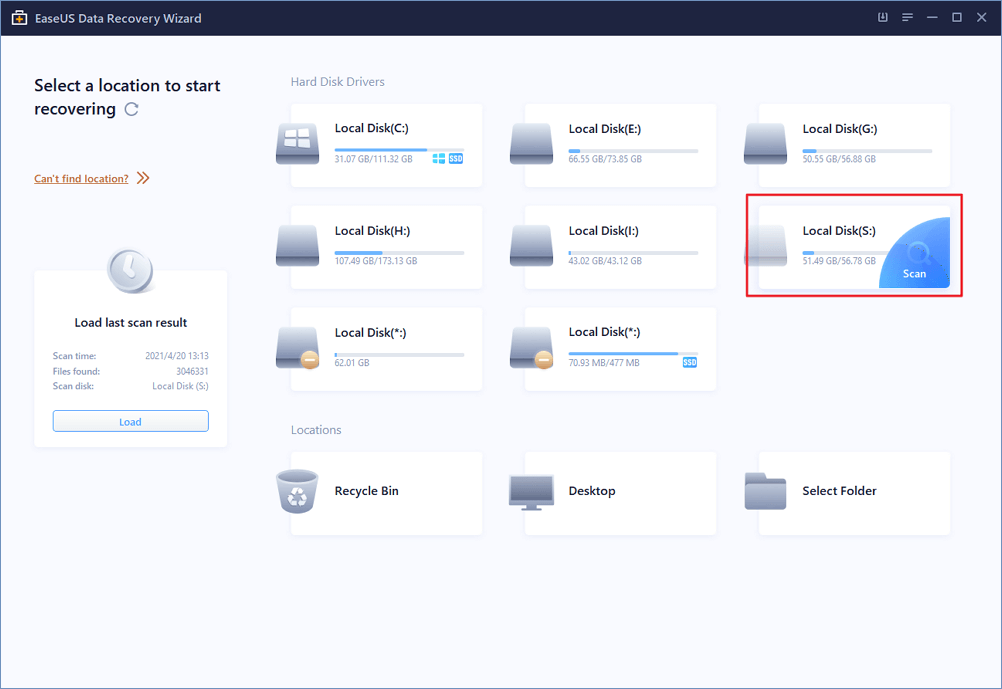 Step 2. EaseUS Data Recovery Wizard will start a quick scan first. After the quick scan completes, a deep scan will automatically launch in order to find more files.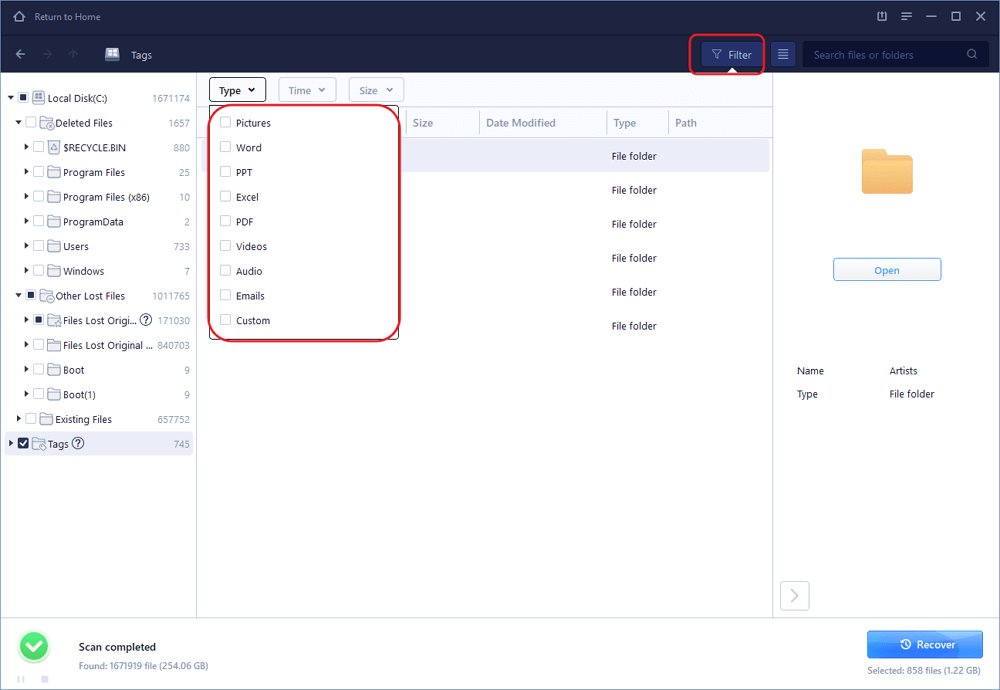 Step 3. After the scan is complete, the scanning result will be displayed in categories. You can preview the recoverable files before recovery by means of Path, Type and Time. If a quick scan failed, try a deep scan, by which the chance of recovery increases.