What's SD card I/O Error?
I/O device error refers to input/output error, and the common I/O device error messages are:

"The request could not be performed because of an I/O device error."
"Only part of a readprocessmemory or writeprocessmemory request was completed."
"I/O Error codes: error 6, error 21, error 103, error 105, error 131."
Mostly, I/O device error will happen among SD cards, USB flash drives, pen drives, external hard drives, CD-Rom/DVD drives or CD/DVD discs. When such an error is generated, the transfer mode that the Windows operating system is attempting to use for the input/output operation may not be recognized, which avoids users to read, write or copy data from the drive with I/O error.
How to Fix SD Card I/O Error without Losing Data?
Virus and malware attack could result in SD card I/O error. Besides, some other typical causes for I/O error are:
Loose connection with hardware or the connection cable is bad;
Transfer mode Windows is using is not compatible for the hardware;
SD card hardware is scratched, damaged or defective;
So, you should firstly check if your SD card is with these mentioned problems, and try to correct the error. Or else, fix SD card I/O error by taking further steps as below instructed.
Step 1. Eject the SD card that is throwing the I/O device error.
Step 2. Visit the Microsoft Update Center.
Step 3. Download and install all recommended operating system updates.
Step 4. Install the new OS updates if the application did not start automatically by double clicking the program file saved on the computer's desktop.
Step 5. Select the default menu prompts and then restart your computer when the installation is completed.
Step 6. After the computer has restarted, insert the SD card into the computer's SD card reader and it will now function properly.
How to Recover Lost Data on SD Card Showing I/O Error?
It's very likely to lose data on the SD card after fixing I/O error, and the best way to bring data back is to ask help from a third-party data recovery software. Currently, EaseUS Data Recovery Wizard is the most powerful recovery software that can help repair damaged SD card and recover data from SD card showing various error messages, including I/O error. Learn from the guide and recover data from SD card with I/O error.
Step 1. Select the SD card with I/O error and click "Scan" button.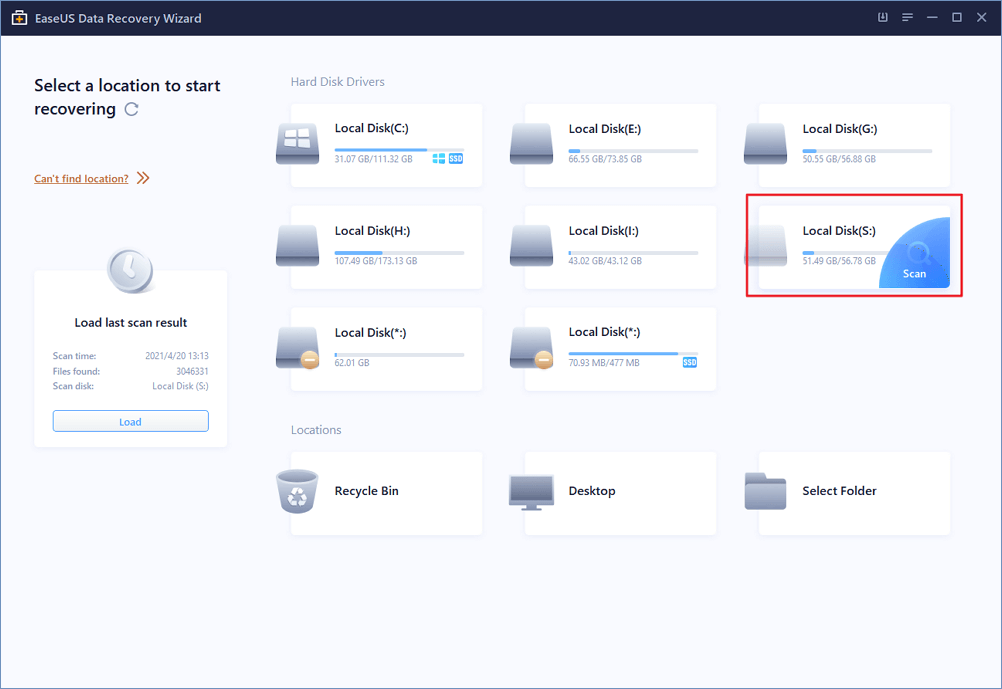 Step 2. EaseUS Data Recovery Wizard will start a quick scan first. After the quick scan completes, a deep scan will automatically launch in order to find more files.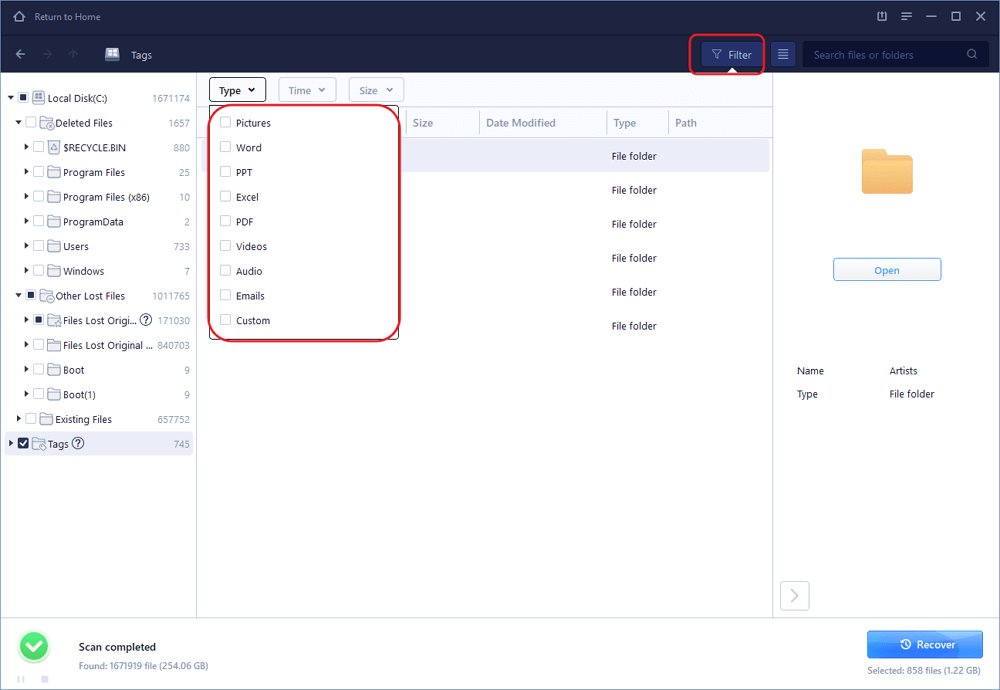 Step 3. When the scan is over, all lost files on the SD card with I/O error will be listed out. Select the target files and click "Recover" button to restore it back with a fast and efficient SD card recovery.