Can't access hard drive partition, external hard drive or USB with GPT protective partition error
"Do you know why the storage devices suddenly become inaccessible, can't be formatted and even turn into 'GPT protective partition' in Disk Management tool?
My USB drive and SD card suddenly turned into GPT protective partition in Windows 10 Disk Management tool. I could neither open them nor read any data stored in them. So how can I open the drive or remove 'GPT protective' error from my USB drive and SD card?"

It's no longer a new problem that GPT protective partition error has existed for quite a long period. And now it's even happening to Windows 10, 8 and 7 users with their storage devices.
If you are having a 'GPT protective partition' issue in Windows 10, 8 or 7 PC with your storage devices, don't worry. Here in this article, we'll show you how to effectively access GPT protective partition/devices and restore data with powerful methods.
How to access GPT protective partition and restore data in Windows 10/8/7?
To effectively get rid of 'GPT protective partition' error from your storage devices or Windows hard drive partitions, you'll have two steps to follow right here:
Step 1. Fix and repair GPT protective partition/hard drive/USB devices
To fix and repair GPT protective error on hard drive partition, USB or other storage devices, here we'd like to recommend you try two free methods. You may follow either solution to get problems solved and repair your devices to accessible again:
Method 1. Repair hard drive partition/USB with GPT protective error by CMD
1. Click Start > Search > Type: diskpart and hit Enter;
2. Click OK to enter DiskPart window;
3. Type: list disk and hit Enter;
4. Type: select disk 1 and hit Enter; (Replace 1 with the disk number of your GPT protective partition or hard drive/USB drive);
5. Type: Clean and hit Enter;
Then the selected disk will become unallocated space and all data will be deleted.
After this, you can create new partition on your hard drive, USB or SD card etc devices if you want to. Then all your storage devices or hard drive partition will become accessible.
Method 2. Fix GPT protective partition and devices with partition manager software
If you don't want to delete partitions on your hard drive or other storage devices and get rid of the GPT protective error, you may try EaseUS partition manager software - Partition Master Pro.
This software allows you to simply convert GPT protective partition, hard drive or USB etc devices into MBR without losing any data.
1. Launch EaseUS Partition Master, right-click the devices with GPT protective error and choose "Convert GPT to MBR";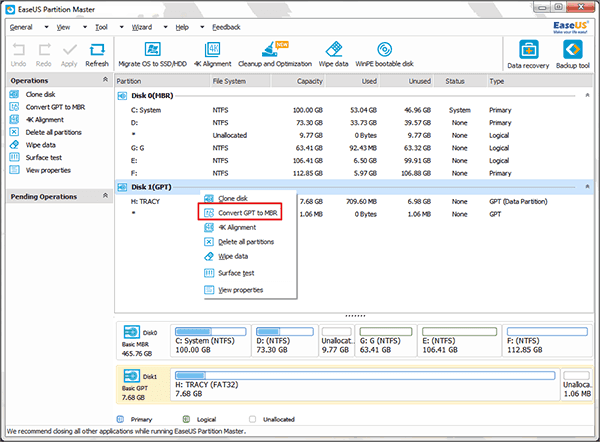 3. Click Yes to confirm the conversion.
Wait fro the process complete and then you can access your storage devices without 'GPT protective' error.
All your data are still saved on your storage devices.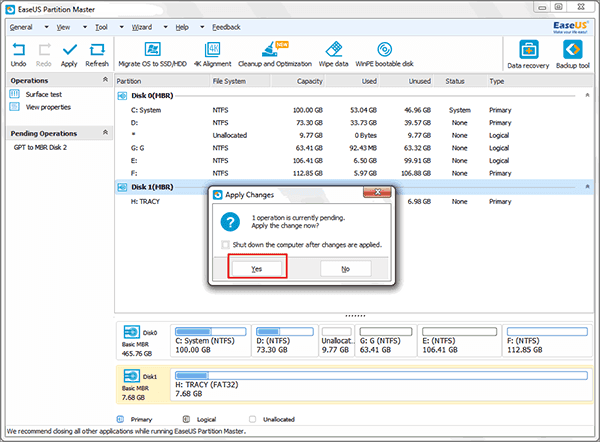 Step 2. Access and restore data from GPT protective partition/storage devices
If you followed Method 1 to remove GPT protective error from partition or hard hard drive etc devices, you'll lose all saved data.
If you tried EaseUS partition manager software and converted GPT protective devices into MBR but still can't access saved data, don't worry. You'll get all issue solved with powerful EaseUS hard drive recovery software - Data Recovery Wizard.
This software supports you to effectively restore deleted or lost data and even access data from inaccessible hard drive partition, unallocated space or corrupted storage devices in Windows 10/8/7. Follow to see how to access and restore data from GPT protective devices or hard drive partition with ease now:
1. Connect inaccessible or GPT protected USB/ hard drive with PC and Run EaseUS Data Recovery Wizard and select location of USB/hard drive, click Scan;
If you need to restore data from unallocated space on drive, click Lost Location and click Scan;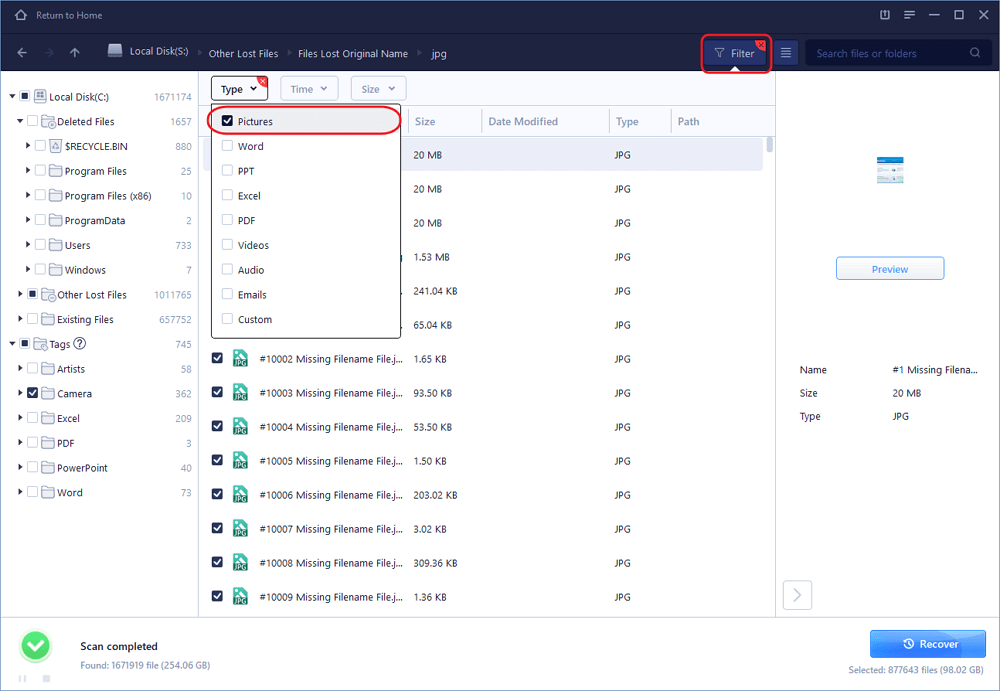 2. Let this software to scan and find all data and other files on the hard drive with Quick Scan and Deep Scan mode;
Preview and select found files, active the program if it indeed finds your lost files.
Then click Recover to restore all found files to a safe spot in PC.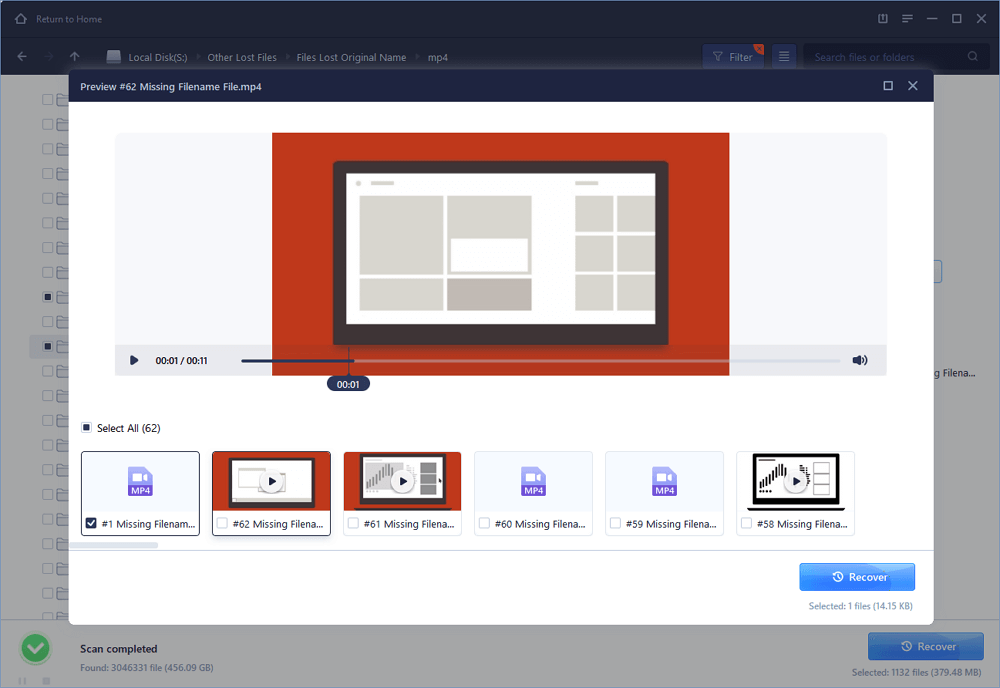 After this, you can create new partition with Disk Management tool on your hard drive or storage devices or format to reset the storage devices into NTFS/FAT32 reusable again.