
Table of Contents

About the Author

Related Posts
Top 10 Best Sound & Voice Recorder for Windows 10
When you want to record voice on your Windows PC, you can easily get it done with the built-in Windows 10 voice recorder. Although it is easy to handle, it lacks quality and can bring a negative impact on the audience if you publish that, or it sometimes can not working for some reasons. Thus, finding an easy-to-use voice recorder to make high-quality output audio tracks is much essential. 
There are plenty of voice recorder app for Windows 10. We have done a lot of trial and error methods to find out the most suitable voice recorder for Windows 10 that solves all the issues and produces extraordinary audio tracks. On this page, we'll talk about the top 9 voice recording software that turns low-quality audio files into noise-free audio tracks within minutes! 
Top 1. EaseUS RecExperts
EaseUS RecExperts is the software that comes at the top in the list of the best voice recorders for Windows 10. It not only produces high-quality audio output but also allows you to edit the audio files, add effects to them, share them through social media platforms, and a lot more. Apart from that, you also can use it to record any area on your screen, capture webcam, record live streaming video, etc. If you are searching for how to screen on HP laptop, this versatile software can help you a lot.
Pros:
Simple user interface
In-built audio editing options are available
Do screen and webcam recordings in seconds
A best game recording software to capture various gameplays
Support all types of file formats
Cons:
There will be a watermark on the recording in the free version
If you like this recording software, you can get it by clicking the below button.

How to Record Voice/Audio on Windows 10?
Recording voice on Windows 10 PC is not difficult only if you use the right Windows voice recorders. Here we will show you some easy-to-use audio recording software to help you get the work done in minutes...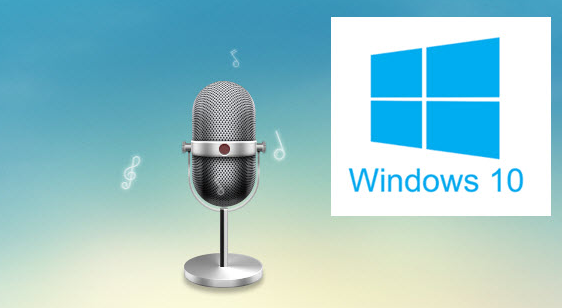 Top 2. Windows 10 Built-in Voice Recorder
If you only need to capture your voice instead of other recording activities, you can use the built-in Windows 10 voice recorder. It is extremely easy to use, and you don't need to download any other software on your PC. 
To record voice on your Windows PC, you just need to find the Voice Recorder, then click the Record button to begin your recording.
Pros:
Record voice quickly and easily
No need to download
Record voice as long as you want
Cons:
Only record your own voice
Top 3. RecordPad 
RecordPad is a voice recorder free download for Windows 10. The tool can easily record audio from notes, sounds, or any form of music. It is best suitable for recording digitized representations to support mp3 and WAV format soundtracks. 
Moreover, this Windows voice recorder has made it easier to record audio tracks using your PC, laptop, or any other devices quickly and easily.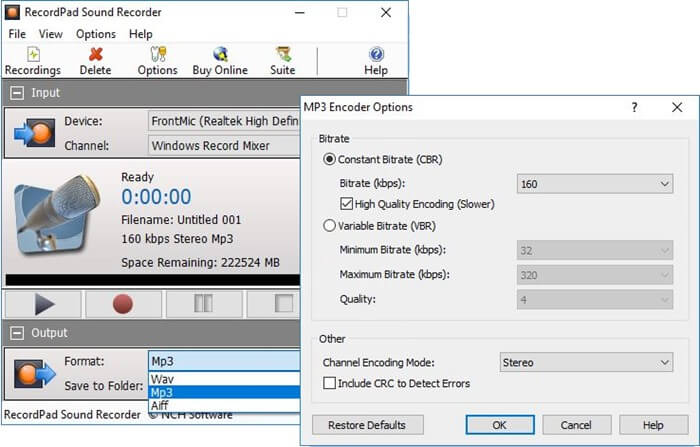 Pros:
The output file can be saved on hard drives
Simple and robust recording software allowing to record audio tracks for personal and professional use
Burn the file directly to CD/DVD while doing the recording
Cons: 
Work better for small size audio files
Top 4. Ardour 
When you are looking to extract audio from video, Ardour can turn out to be quite handy. The software is one of the easiest voice recorders for Windows 10 that allows the user to record audio tracks through multiple channels. 
You can easily record clear audio tracks and save them on your Windows 10 desktop/ laptop and keep it for future editing tasks. The best thing is that the files recorded by this software occupy very little space on your PC and can be deleted anytime when there's a space issue.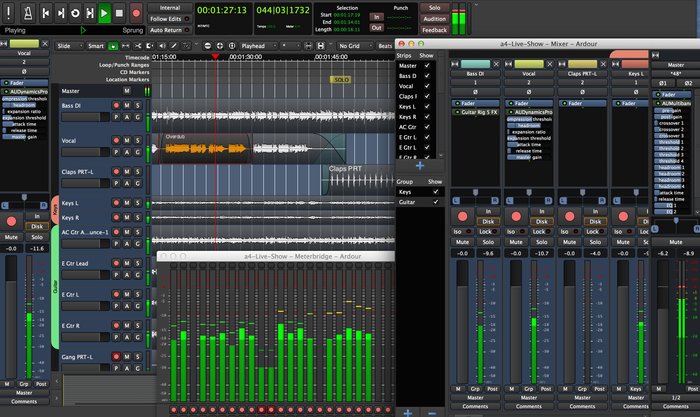 Pros:
Record any audio track very quickly
Simple user interface 
Powerful editing features available
Cons:
A mobile application is not available
Top 5. Audacity
As one of the best voice recording software for Windows 10, Audacity  is available online for free, though there is an option of donating funds for this audio recorder to support the advanced development. Otherwise, it is a 100% free, open-source tool that allows professional audio recordings through any device of your choice. 
After recording, you can directly edit your recordings by cutting, trimming, copying, etc., and saving them in your desired audio format.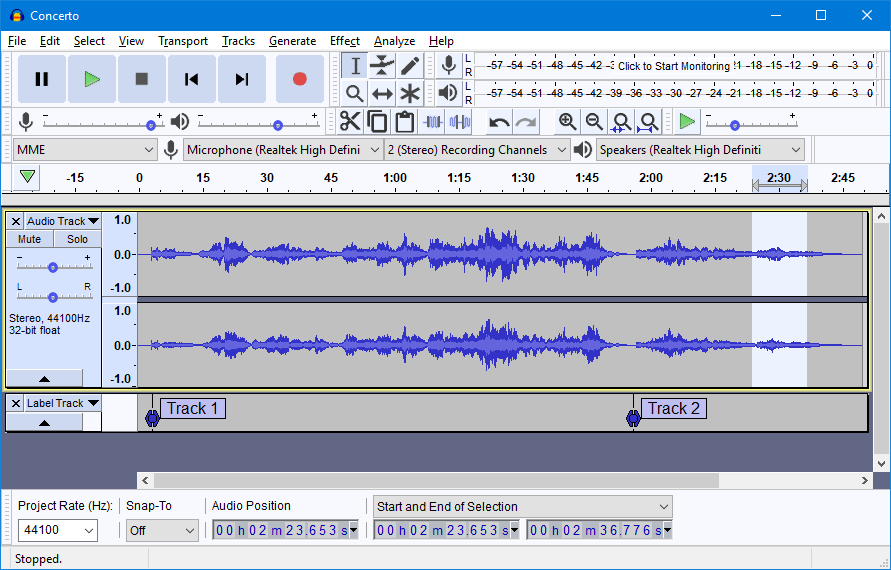 Pros:
It is completely free, and an open-source audio recording tool
Support all types of operating systems
Live recordings can be done through microphones or any other devices
Cons:
There's no premium version available for this software for privileged users
Top 6. WavePad 
WavePad is a free voice recorder and audio editing software for Windows 10 that works perfectly with Windows, macOS, and Linux operating systems. Plenty of features make the tool appreciated worldwide, whereas one can get more advanced features integrated with this easy-to-operate audio recorder as you purchase a premium version of it. 
The audio recorder supports all types of file conversion and produces high-quality outputs with the most popular file formats such as MP3, OGG, WAV, AIFF, GSM, VOX, WMA, and a lot more.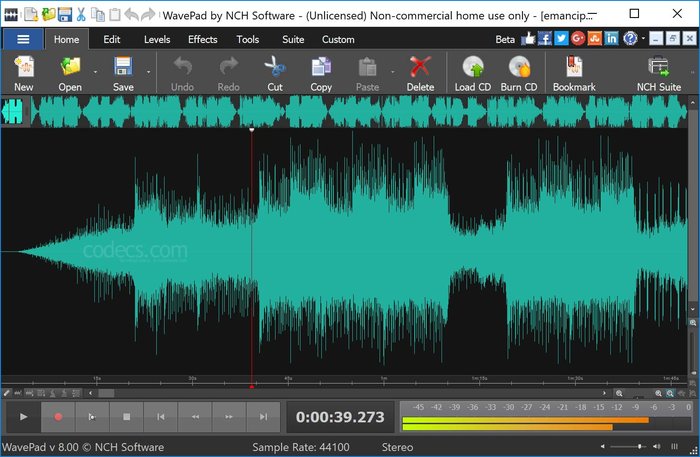 Pros:
Batch processing is supported
Support all types of major file formats
While recording the audio, you can control the track by amplifying it, normalizing it, or equalizing it
Cons:  
The free version of the software has limited functionalities
Even after performing the noise-cancellation process completely, sometimes there are too many distortions that can be found
Top 7. GoldWave
GoldWave is a very old and renowned voice recording software for Windows PCs. The voice recorder app for Windows 10 is available to download for free, while there is also a paid version of the software available with many more features and functionalities.
Apart from voice recording, you can also use this tool for recording any type of audio through any device and make awesome audio tracks for your social media channels.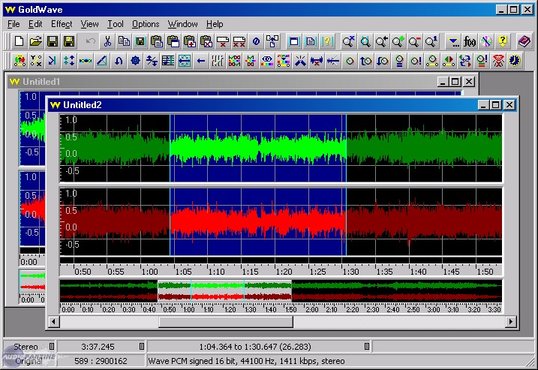 Pros:
Available for free
Plenty of editing options are available with multiple effects
Support almost all types of file formats and export files of all types of popular file formats
Cons: 
The free version has limited features and functionalities
Online support is lacking in some cases
Top 8. Zynewave Podium Free
Zynewave is a top-class audio recorder and editor that supports all types of operating systems and works completely fine with Windows 10. It's free software with lots of freeware plugins available on Zynewave's official website. 
This Windows 10 voice recorder produces high-quality audio tracks when blended with powerful editing features. In spite of performing all the basic recording and editing functionalities, this free voice recorder for Windows 10 lacks a number of features and functionalities of the Zynewave Podium software.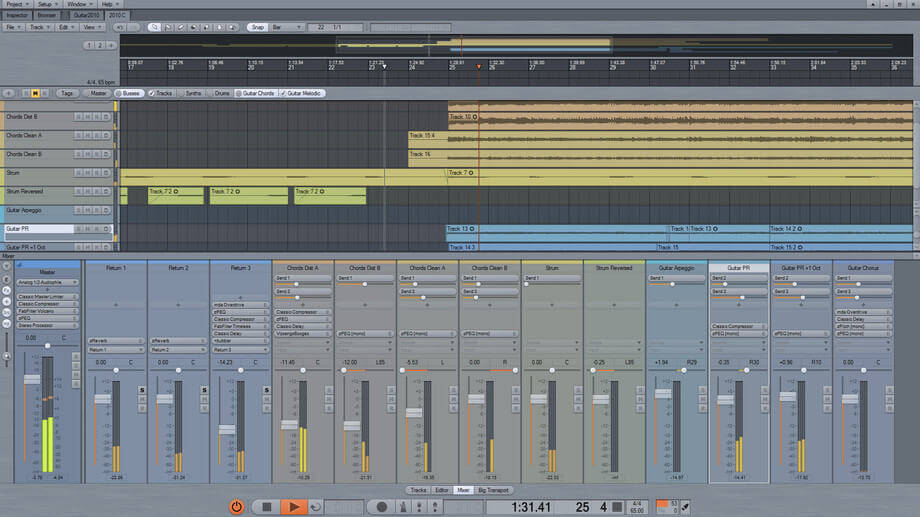 Pros:
Perform basic audio recording and editing work
Has a very simple user interface
Cons: 
The free version with very basic and limited functionalities 
You can use only 50% of your total CPU usage while using this free software
Top 9. Recorder Ones 
When you are looking to make long audio recordings, then you can definitely try out using Microsoft's Recorder Ones software. This software is available for free and allows you to create awesome audio tracks and save them within the DropBox.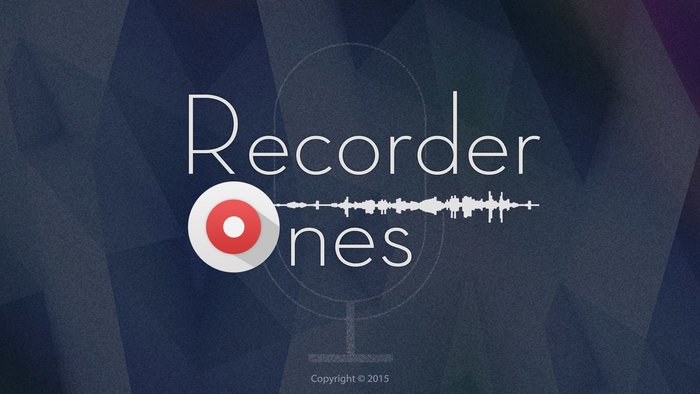 Pros:
Long recordings can be made
Available for free
All the files will be auto-saved
The output file can be saved on your PC or mobile phones
Cons:
It does not support MAC or Android
Works only on specific system requirements 
Top 10. Lucky Recorder
Lucky Recorder is a very simple and powerful audio recorder powered by Microsoft mainly serving the purposes of making high-quality playbacks, recording long meetings, class lectures, online lessons, and more.
The voice recorder for Windows 10 supports almost all types of file formats and allows you to share the recorded audio files with your friends and family through social networking channels without leaving the application.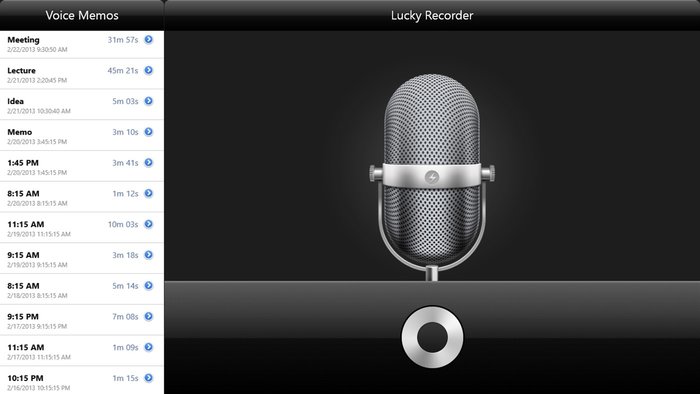 Pros:
One-click recording features
Support very lengthy recordings, there is no time limit
Cons: 
Very simple and powerful user interface
It doesn't have any editing advanced options
The free version doesn't have much to offer 
Conclusion
Recording audio is not just about making it noise-free. The audio track should also be pleasing, soothing, making people understand each and every sound with accuracy and perfection.
From personal experiences, I can say that I have tried and tested many famous audio recording tools for Windows 10 and finally decided to stick to EaseUS RecExperts (it's mentioned at the number one in the list above). Comparing the features, pros, and cons, and pricing, I feel it is the best among all the other audio recorders for Windows available in the market.
FAQs About Voice Recorder Windows 10
1. Does Windows 10 have a voice recorder?
Yes, Windows 10 does have a voice recorder. It is built in your Windows, and you can easily use it to capture your voice on your PC. After recording, you even can use it to export, trim, or delete your audio files.
2. How to use Windows 10 Voice recorder?
It is easy and quick to use Windows 10 Voice recorder.
Step 1. Open Start to find the Voice Recorder on your Windows PC, then open it.
Step 2. Click the Record button to begin your recording.
Step 3. Once done, you can hit the Stop button to end the recording.
3. Where do I find sound recorder files in Windows 10?
If you use the default Windows 10 voice recorder, you can find all your recordings in the path of the C>Users>YourUserName>Documents>Sound recording.
About the Author

Jane is an experienced editor for EaseUS focused on tech blog writing. Familiar with all kinds of video editing and screen recording software on the market, she specializes in composing posts about recording and editing videos. All the topics she chooses are aimed at providing more instructive information to users.