
Table of Contents

About the Author

Related Posts

Best Audio Recording Software
[2022] How to Screenshot on Toshiba Laptop
Nowadays, screenshots are widely used on computers, tablets, etc. It is the name given to the capture of visual content on your computer screen. Taking screenshots on a Toshiba laptop is an effortless thing. Since most Toshiba laptops run on Windows operating system, the process is similar to most Windows devices. There are many ways to take screenshots on a Toshiba laptop. If you want to learn how to screenshot on Toshiba laptop, follow this post to know easy methods that you can learn.

How to Screenshot on a Toshiba via EaseUS RecExperts
Although Windows 10 has a default screenshot tool to take screenshots, it is advisable to use more advanced software that has functional features. Therefore, a great choice is EaseUS RecExperts, which is a fast and easy-to-use screen recorder that allows you to capture the screen in seconds. It was designed to be simple. Therefore, you can take screenshots of the entire screen or specific parts. In addition, you can save screenshots in PNG. 
With EaseUS RecExperts, you don't need to remember any Windows keyboard combinations!
In addition to being an incredible screenshot recorder, this software has incorporated other valuable features. For instance, you can record video and audio. If you are a gamer, it is possible to record the webcam with the game! Also, it is possible to record in several video formats depending on your necessities. 
Features:
Take a screenshot while recording the screen
Screenshot the whole area with a custom hotkey
Record the system and external sound 
Best GIF recorder on Windows/Mac
Without registration, you can download this beneficial screenshot tool!
Here is a list of steps on how to take a screenshot with this tool!
Step 1. Open this screen recorder. To take a snap for your screen, select "Region" from the main interface.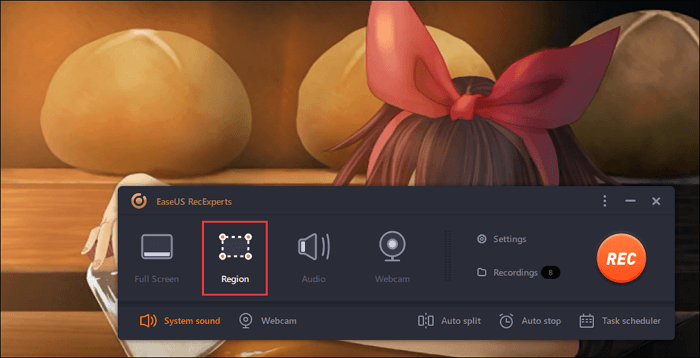 Step 2. Also, you can customize the hotkey of taking a screenshot. Click "Settings" to choose "Advanced". Then, change the hotkey from "Capture screenshot".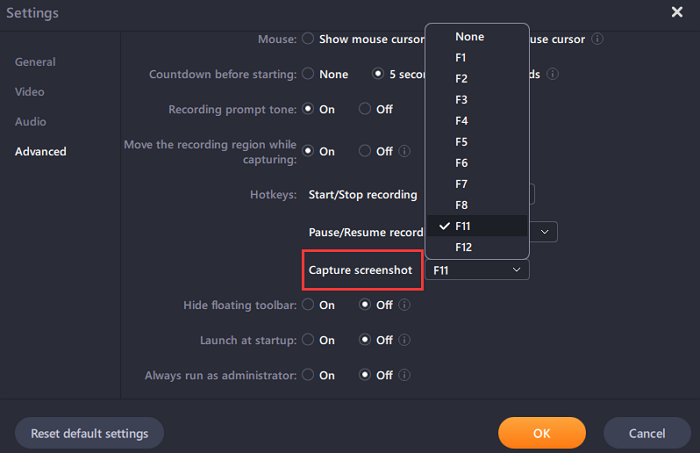 Step 3. Now, drag your mouse to select the desired screen area. Then, release the mouse and press the hotkey.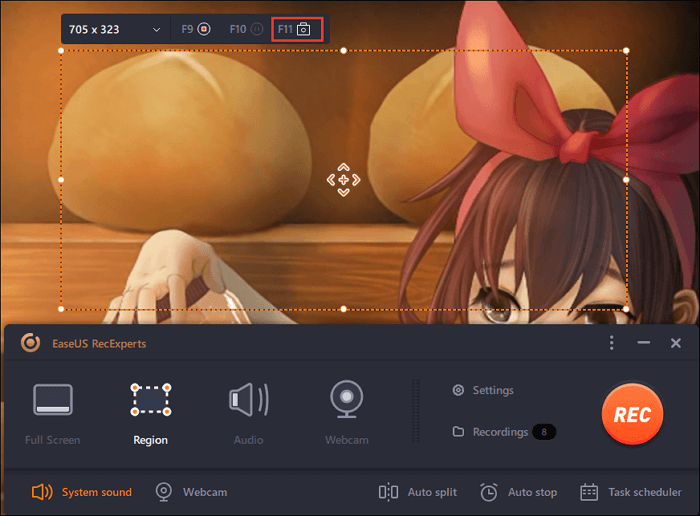 Step 4. After pressing the hotkey, the image is automatically saved on its "Recordings" and you can view it.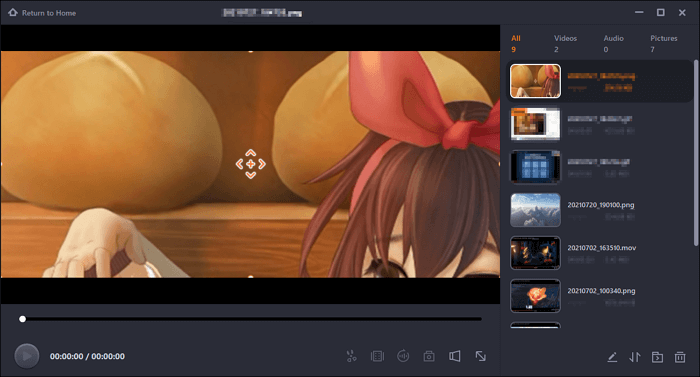 How to Screenshot on Toshiba with Snipping Tool
Almost all Toshiba laptop in Windows operating systems comes with the Snipping Tool. It has been around ever since Windows Vista. Taking a screenshot with the Windows Snipping Tool is easy. Likewise, your snips are automatically saved to the clipboard, in case you forget to save them.
To learn how to screenshot on a Toshiba laptop with the Snipping Tool, follow these steps:
Step 1. Go to the Windows Search Feature by clicking on the Windows button. Once there, type "Snipping Tool". After you find the tool, click on it to open it. 
Step 2. To take a new screenshot, click "New" on the Snipping Tool panel. 
Step 3. To select the area you want to screenshot, click and drag your mouse across the chosen area. Then click "Save Snip" to save it on your computer.
How to Screenshot on Toshiba Using Keyboard Combos
If you don't want to install any software on a Toshiba laptop, you can take advantage of the keyboard shortcuts. In most Toshiba laptops, there is a button called "PrtScn", which is fundamental to take screenshots on Windows. That is perhaps the easiest way to take a screenshot, but there are common setbacks.
Because the PrtScn keyboards on laptops are different, find the related button correctly. 

Here is a guide to take a snapshot of the Toshiba screen using the keyboard:
Screenshot the Whole Screen:
Find the screen that you want to capture, and then press the "PrtScn" key to screenshot on the clipboard. There are cases where you need to press "Fn" + "Windows" + "PrtScn" together to activate the screenshot function.
If you run Windows 8, you will need to press the "Windows" key + PrtScn.
Screenshot Active Screen:
Step 1. Select the window to capture. Ensure that there are no other windows that interfere. 
Step 2. Press the "PrtScn" key to take a capture of the screen on Windows 10. If you run Windows 8, press the "Windows" key + PrtScn. 
Step 3. Then, press the Windows key and type "Paint". Launch it and paste the screenshot. If you wish to make any adjustments, use Paint's editing features. Then, click "Save as" and choose the image format to save it.
Conclusion
Screenshots are the fastest and most direct way to save important content on a laptop. Fortunately, the Windows print screen feature has become a great tool that can capture the entire screen with the touch of a button. In this article, you learn how to screenshot Toshiba with three reliable methods.
To take accurate screenshots, try EaseUS RecExperts. Also, you can record audio and video simultaneously. Overall, it is a well-rounded software that will meet all your needs. Install it on your computer, and start taking amazing screenshots from now on with your computer!
About the Author

Crystal Chen is very interested in technology products. She experiences many technological utilities and focuses on writing in this area. Meanwhile, Crystal aims to solve users' problems through sharing experiences.