
Table of Contents

About the Author

Related Posts

Best Audio Recording Software
Top 11 Best Free Screen Recorder No Time Limit
If you are someone who needs to create long screen recordings, many of the screen recorders out there may not be of much use to you. That is because most of those free video recording software only lets you record your screen for a certain amount of time. This time is usually not sufficient for people like you, so you need a free screen recorder with no time limit.
The following is a list of the free screen recorder without a time limit you can use to make infinite recordings on your computer. Regardless of what platform you are on, you can find your desired tool here.
| No Time Limit Screen Recorder (Win/Mac) | Online Screen Recorder No Time Limit |
| --- | --- |
| | |
#1. EaseUS RecExperts
Compatibility: Windows and Mac
EaseUS RecExperts is one of the best free screen recorders for pc with no time limit, which can work well on both Windows and Mac computers. This tool lets you record your screen for as long as you want without a bit of hassle and you can use it to make your long screen recordings.
With this no lag screen recorder, all that you basically need to do is define some basic settings, and all of these options are pretty easy to configure and you will not need to hire an expert or something. Then you are on your way to recording your screen for hours.

Features
Versatile screen and audio recording software
Capture the full screen or only part of the screen
Save your recording in more than 10 formats
Support starting/stopping/splitting recordings automatically
The output videos can be up to 4K and 60fps
If you want to get this best screen recorder for Windows 10 without a time limit, just click the below button now!
#2. CamStudio
Compatibility: Windows XP/7/8/10
Another free screen recorder for Windows 10 without time limit is CamStudio. It is a free and open source screen recorder that is built with the sole purpose of helping you easily and quickly make screen recordings on your computer.
Whether you are looking to make a quick few seconds video or you are looking to make a lengthy educational video, this tool has all the features to make that happen for you.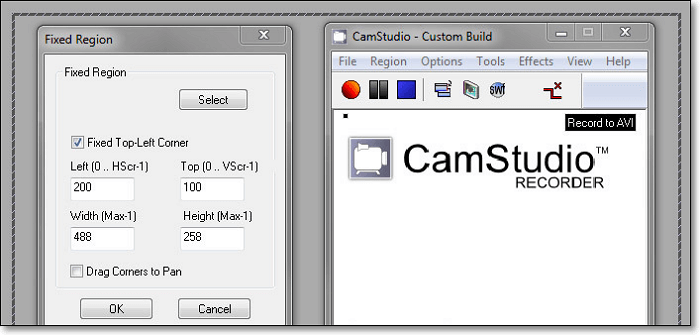 Features
A multi-purpose tool to make screen recordings
Create extremely long screen recordings on your computer
Add captions to your long recordings
The option to include the cursor in your videos
#3. TinyTake
Compatibility: Windows 7/8/8.1/10
One of the issues most people have is that their screen recorder tool works too slow. If that is the case with you, TinyTake can be a great choice for you.
This free unlimited time screen recorder without watermark is extremely fast when it comes to making screen recordings on your computer. You can use the tool to make as long recordings as you want without any restrictions. It has a three-step approach where you record, annotate and then share your resulting video file with the people you want. It provides you with a shareable link that your recipients can use to view your recordings.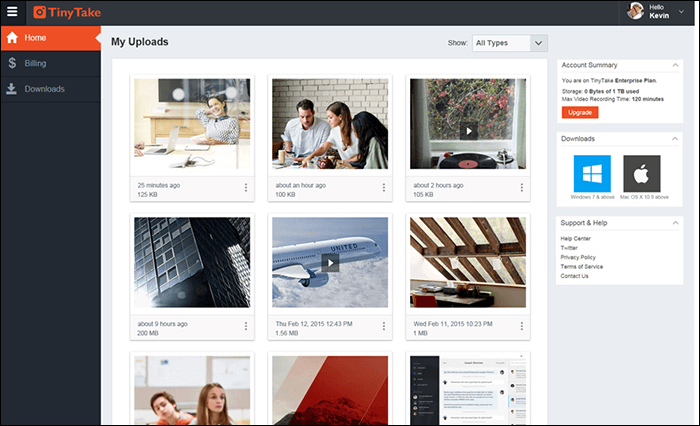 Features
Make long screen recordings
Add a video from your attached webcam
Full and partial screen recording
View your recording history
Create custom shortcut keys
#4. VLC Media Player
Compatibility: Windows and macOS
Most of you know VLC as a media player app but it can actually do more than just help you play your shows and movies. With VLC on your PC and Mac, you can actually record your screen using various file formats. There is a hidden feature in this app that allows you to use the tool as a free screen recorder no time limit no watermark, and make as many and as lengthy recordings, as you want on your machine.
Inside of the recording option, you have configurable settings like the option to change the resulting audio format, video format, and even the compression methods.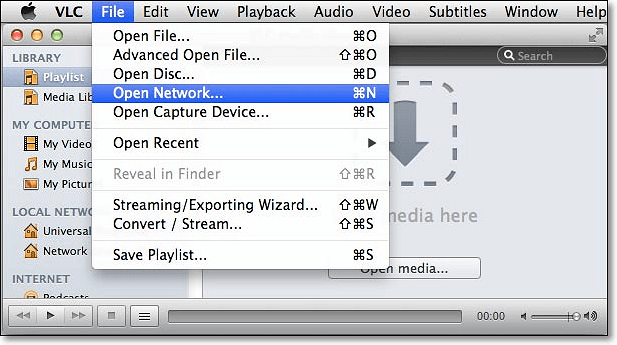 Features
Configure audio and video formats
Support for many media formats
Specify custom frames per second
Enable and disable audio recording
#5. ShareX
Compatibility: Windows 7/8.1/10
ShareX might be known as the simplest tool to capture screenshots on your computers. However, it has the feature to let you record your screen for as long as you want. What this means is that it is a free screen recorder for PC without time limit, and you can use it to make screen recordings without really having to care about the length of your resulting files.
The great thing about this unlimited time screen recording software is that it is absolutely free of charge and even the source code is available for you to see and use. It has many features to let you record your screen like the ability to choose a custom area, annotate your recordings, and easily upload your recordings.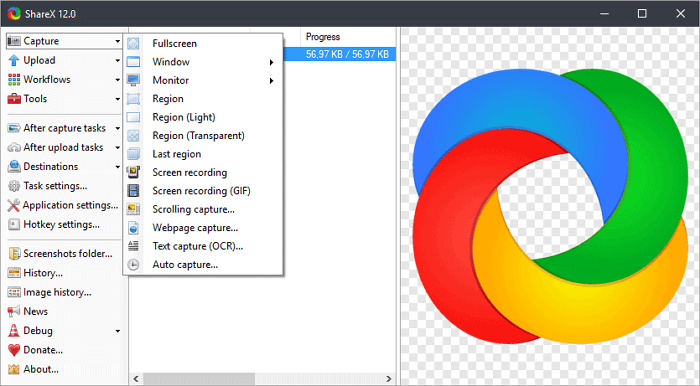 Features
Easy to use screen recording tool
Create long screen recordings
There are no ads
Small and fast
#6. QuickTime Player
Compatibility: macOS
When it comes to Mac machines, you might not have as many choices as Windows users. Apple knows this and so they have developed their own tools to help you do many things on your machines. QuickTime Player on your Mac allows you to record your screen as well in addition to helping you play your media files.
Moreover, there is no time limit for screen recording with QuickTime Player. Also, the app does not add a watermark to your videos which means you get to keep your own branding style for your resulting files.

Features
Work very well with your Mac's resources
Add no watermark to your recordings
Make both audios as well as video screen recordings
Fast, quick, and efficient
#7. OBS Studio
Compatibility: Windows and macOS
Unless you are a gamer and you stream your game sessions, it is highly unlikely that you have heard of OBS Studio. This program is actually built to help you stream content from your computer. However, you are free to use it for your screen recording tasks as well.
As it is an open-source screen capture software, there will be no time limit, no watermark, and even no lag for your recordings. However, this no limit screen recorder is not friendly for novices because of the complex user interface. So if you are a beginner, you can other OBS alternative programs.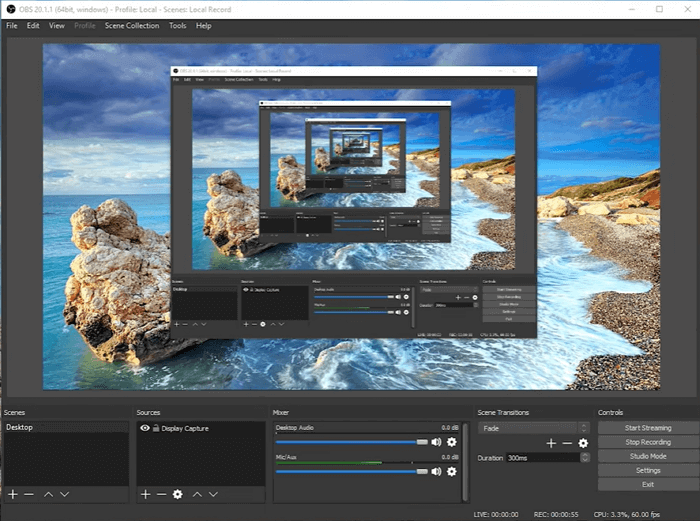 Features
A free and open-source tool
Multiple media sources
Make and stream long screen recordings
Tons of customizable options
Dock user interface
#8. Free Cam
Compatibility: Windows
Free Cam is a simple free screen recorder compatible with Windows system. It has an attractive and intuitive interface, which allows you to record both the whole screen and a portion of your screen. Even though this software is free, it doesn't place any watermark automatically, and it is ad free.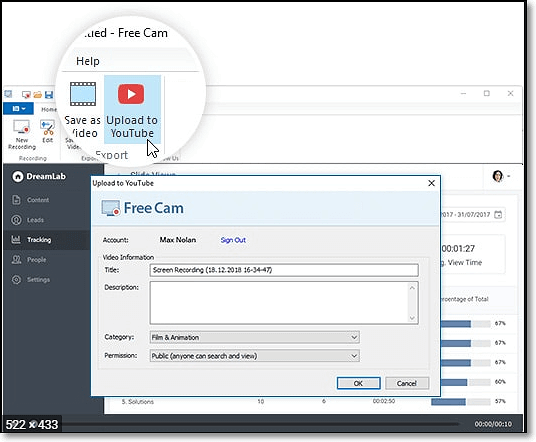 Features
Has a High-quality resolution
Records voice-overs and internal sounds
Users can save videos as WMV or upload them directly to YouTube 
Removes background noise in a click
Offers various audio effects
#9. ScreenApp
Compatibility: Windows and macOS
If you are looking for a free online screen recorder no time limit, it is a bit tricky to find a good tool.
ScreenApp is one of the rare online screen recorder without time limit, which allows you to record your screen without any lag or watermark on the web. There is nothing you need to download or install to be able to use this web-based tool on your computer. Once you head over to the tool site, all you need to do is allow it to access your machine. Then, you can start the recording and have it go for longer durations of time.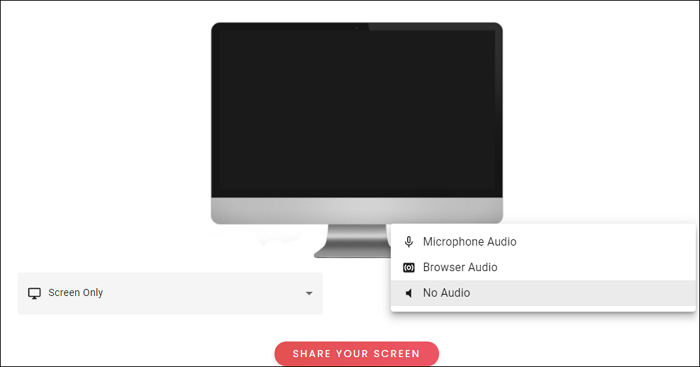 Features
No need to install anything
A completely web-based screen recorder
Work in multiple web browsers
Edit your recordings with a set of tools
Download videos to your computer
#10. Bewisse Screen Recorder
Compatibility: Windows and macOS
Another free online screen recorder with no time limit is Bewisse Screen Recorder, which lets you capture your computer's screen for a long period of time without any hiccups. All you need to do is to head over to this tool's site, allow it to access your screen, and you are good to go.
If you are privacy concerned, you would be glad to know that this tool saves your recordings locally on your machine. If you want, you can upload your recordings to Google Drive and share them with others.

Features
You do not need to install anything
No artificial time limit for your recordings
No watermark is added to your videos
Upload your recordings to Google Drive
#11. Panopto
Compatibility: Windows and Mac
Panopto is a less-known tool that lets you record your computer's screen on the web for longer periods of time. Like other similar tools, this free screen recorder no time limit works off of your web browser, and lets you record and save your computer's screen. You do not need to create an account or enter your credit card details. It works without them and helps you instantly start making your screen recordings.
This web-based app can be used to make pretty much any kind of screen recording video. Whether it is an educational video or a funny one, you can create it with this tool.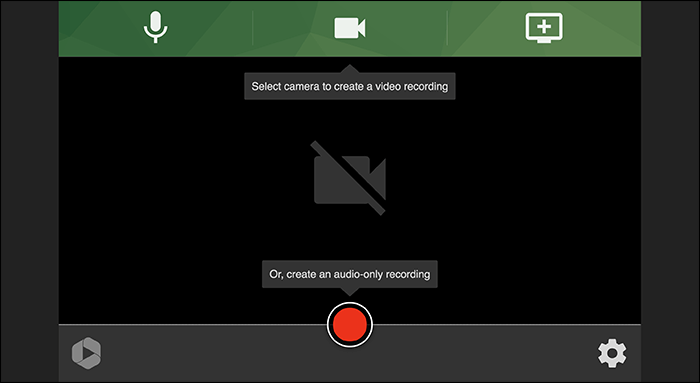 Features
Require nothing to be installed
Work off of most major browsers
No need to create an account
Privacy-focused
Conclusion
As shown above, there are many free screen recorders no time limit for various platforms. No matter you are a novice or a pro, you can consider using EaseUS RecExperts as it is easy to use and has plenty of features. 
About the Author

Melissa is a sophisticated editor for EaseUS in tech blog writing. She is proficient in writing articles related to screen recording, video editing, and PDF file converting.