
Table of Contents

About the Author

Related Posts
How to Record Twitch Streams in High Quality on PC/Mac
Twitch is one of the biggest live streaming platforms for gamers. You can watch many tutorial videos about your favorite games, enjoy sports competitions, or any other videos with ease on Twitch. Sometimes you may not present with the time to watch them in real-time or want to save Twitch streams to computer for later viewing, then how?
This in-depth guide will walk you through the easy steps to record Twitch stream with Twitch video recorders. Also, here we offer a tutorial for helping you save streams on Twitch. Just check out all the solutions!
How to Record Twitch Streams on PC with RecExperts for Windows 
EaseUS RecExperts for Windows is one of the most popular Twitch streams recorders. It allows you to record part of screen, full screen, or any region on your computer freely. With its help, you can record the streaming videos with one click, and save them in various formats like MP4, MOV, and many more.
What's more, this program offers many advanced functions to improve your experience. The schedule recording mode is one of its highlights, and it will start and end the Twitch recording automatically at the specified time you set as long as you enable it. Want to learn more amazing features, get this easy-to-use screen recorder now!
How to Record a Twitch Stream on Windows PC:
Step 1. Launch EaseUS RecExperts. There are two different options for screen recording, i.e., "Full Screen" and "Region". If you select "Full Screen", you will capture the whole screen.

Step 2. If you select the "Region" option, this software will ask you to customize the recording area. Make sure that everything you want to capture is within the bounds of the select box.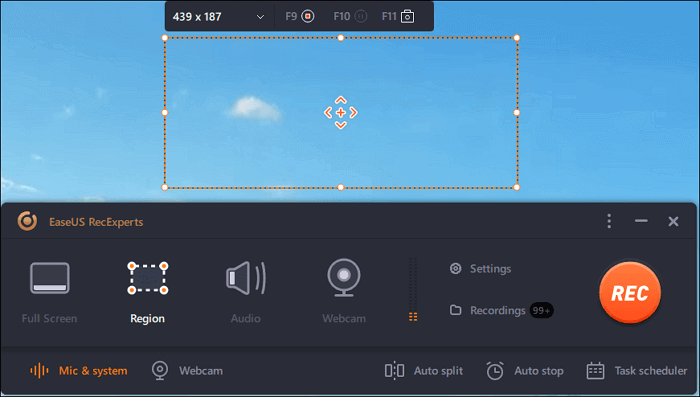 Step 3.  Tap on the button at the bottom left side of the main interface, and there will be many options you can select. This recorder supports recording microphone and system sound separately or simultaneously. The "Options" button is for you to adjust the volume and microphone device.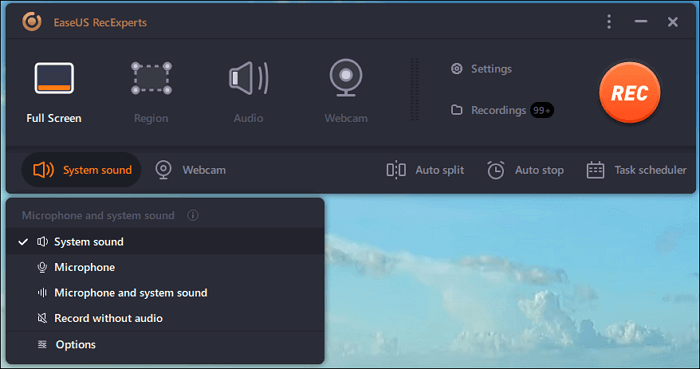 Step 4. To record the webcam simultaneously, click on the "Webcam" icon at the bottom of the interface. Tap on the button to enable the webcam recording, and there will be a drop-down menu to select the recording device. Click on "OK" to confirm your settings.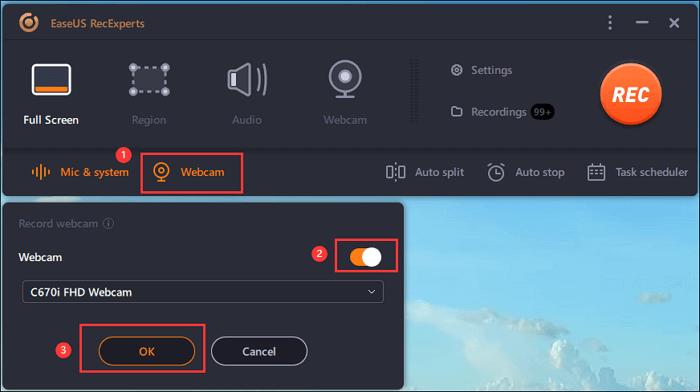 Step 5. When you turn back to the main interface, click on the "REC" button to start recording. A floating toolbar offers you buttons to pause or stop the recording during the recording process. In addition, the camera icon can be used to take screenshots, and the timer icon can help stop it automatically.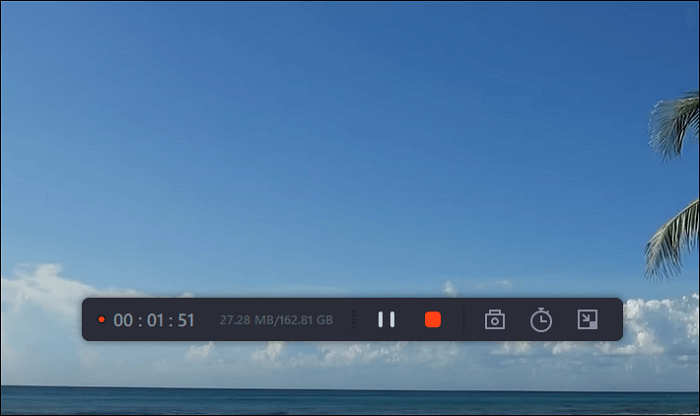 Step 6. The recorded video clips will be saved on your computer. When the media player appears, you see a set of tools you can use to trim the recordings, extract audio, and add opening title & closing credits to the savings.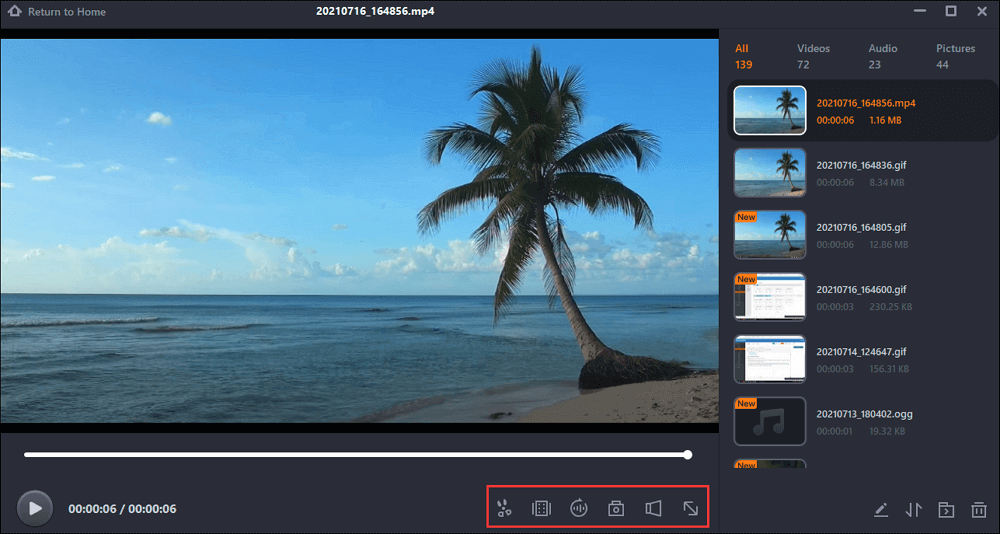 How to Record a Twitch Stream Using VLC Media Player
VLC is not only a media player but a simple screen recorder. This software allows you to capture various live streaming audio and video quickly. If you have a VLC Media Player and want to record a Twitch stream, you can use it to finish the task by referring to the below tutorials.
How to Record Twitch Stream VLC:
Step 1. Download and install Livestreamer on your computer, then open VLC Media Player.
Step 2. Open up Command Prompt, and type livestreamer. Here you can change the URL to a certain channel. Besides, you can choose low, high, or source to record the Twitch stream.
Step 3. After opening the VLC player's stream, you can click on the recording button on the left to record the Twitch stream immediately. Once done, choose the stop button to end the recording.
How to Screen Record Twitch Streams Using OBS Studio
OBS Studio is one of the most popular open source screen recorder software compatible with macOS, Windows, and Linux operating systems. It is mainly used for screen recording and live streaming. Working with it, you can download and start streaming quickly and easily. However, it is not easy for beginners to handle. If you are a novice, you'd better check the tutorials before using this program.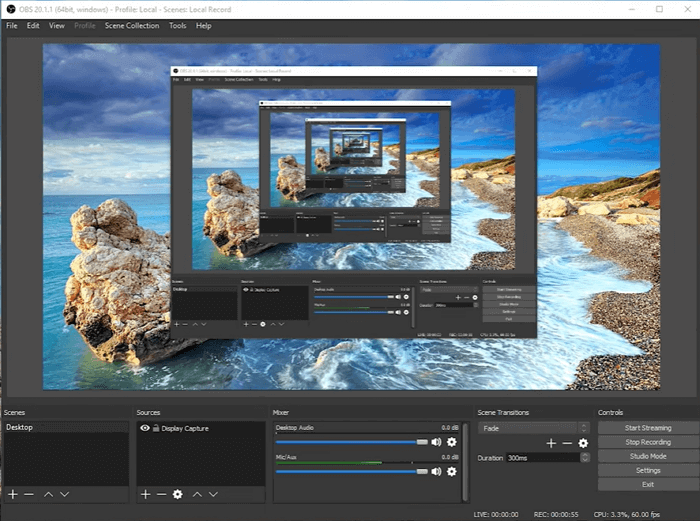 How to Record Your Stream on Twitch Using OBS Studio:
Step 1. Launch OBS Studio and go to the Settings tab at the highest point of the screen. Then click Settings again to choose a location to store your recordings.
Step 2. Move back to the main OBS Studio window and right-click under the Sources tab. Open Twitch and select the stream that you want to record. After that, place your cursor over Add and add either Monitor Capture or Window Capture to your sources.
Step 3. Once done, you can click on the Start Recording button to capture Twitch streams on your screen. When you have finished recording, hit the Stop Recording button, and then the recording will be saved on your computer.
How to Record Twitch Live Stream on Mac with RecExperts for Mac
For Mac users, recording Twitch Streams is a straightforward task with EaseUS RecExperts, a lightweight and user-friendly recorder. This lightweight and flexible Mac screen recorder can capture videos with audio from the video and streaming platforms you like, like Twitch. 
If you want to wait for the end of the recording, it offers you a built-in scheduler to help you record the Twitch stream automatically. The only thing you need to do is set the start time and the recording duration, then ensure that you don't quit the recorder.
Key Features:
Record Zoom meetings, YouTube videos, and video tutorials
Record Webcam in high quality
Support many output video formats, like MP4, MOV, FLV, etc.
Edit the recordings with a built-in trimmer
Download it to record Twitch streams on Mac now.
How to Record a Stream on Twitch on Mac:
Step 1. Download and launch EaseUS RecExperts on your Mac. To capture the whole screen, click on the "Full Screen" button from the main interface. If you want to customize the recording area, choose the "Region" button. 

Step 2. To record the screen with audio, hit the Sound icon from the bottom left side of the toolbar. The audio resources can be your external sound or system audio. Based on your needs, enable the target option.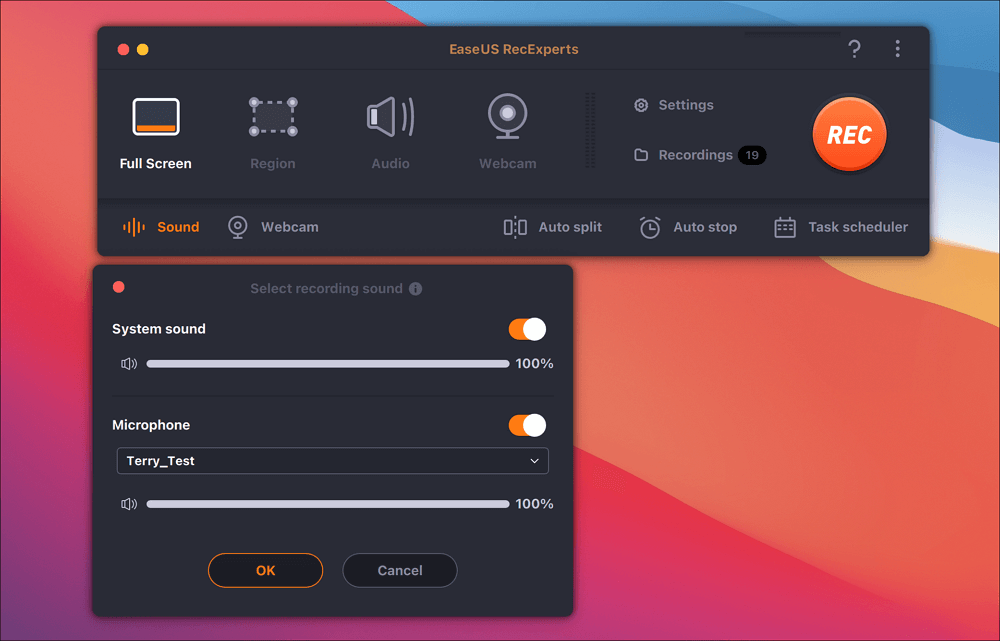 Step 3. Before capturing, you can change the output format of the recorded video by clicking "Settings" from the main interface. Then, scroll down the menu of Output format for Video. Choose the output type as you like.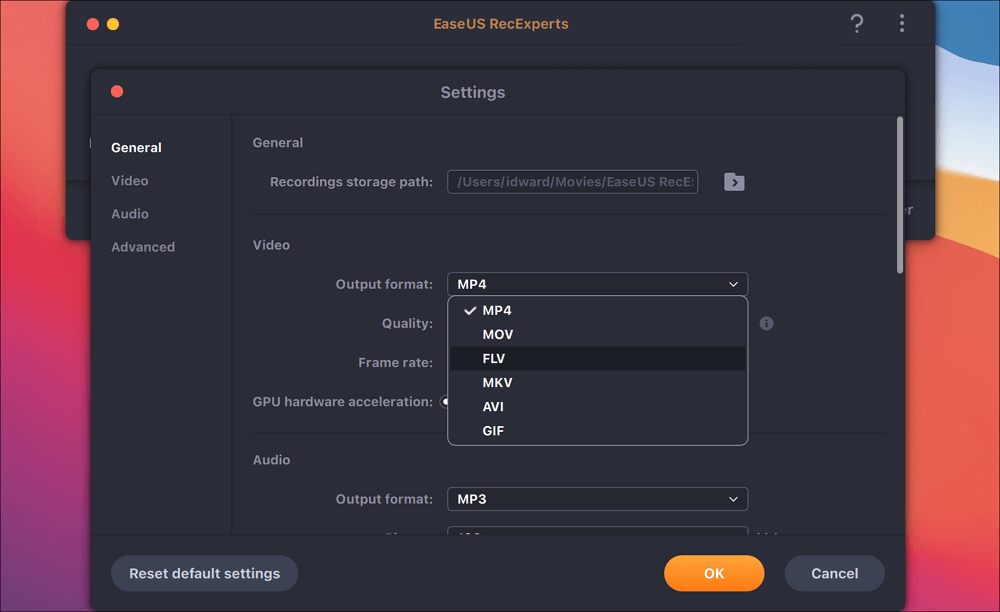 Step 4. Once done, click the REC button to begin recording. It captures anything displayed on your Mac screen. When you are done, click the Stop button. Then you can watch the recorded video from "Recordings".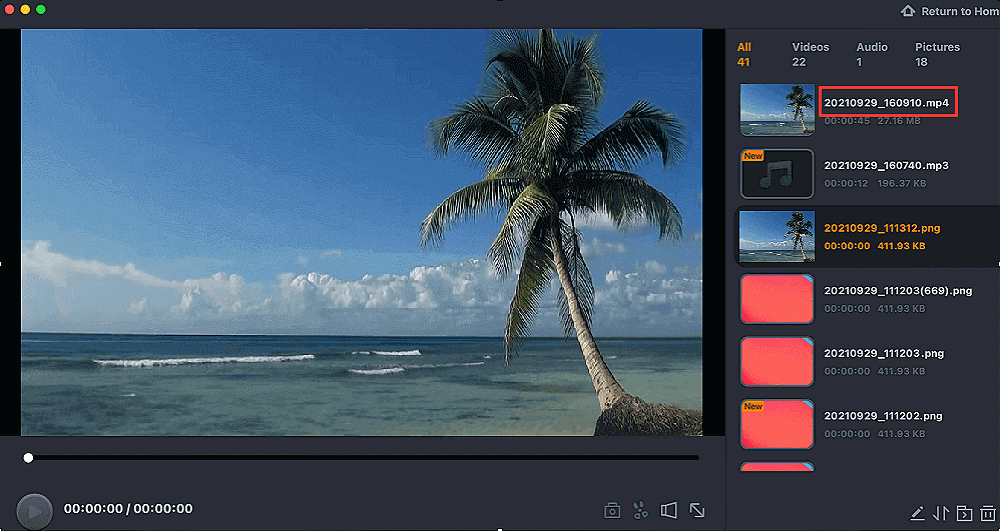 How to Save Twitch Streams on VOD 
VOD, also known as "Video On Demand," is an option that Twitch provides for streamers to save parts of their streams in storage so that both they and their fans can easily access those highlights later. If you want to turn your streams into long-term videos, this must be the most convenient way. Then, you can upload the videos you saved to YouTube or other platforms.
Let's have a look at the detailed steps to do that. It's worth mentioning that this feature only allows streamers to save their own streams. If you are a viewer, how to save Twitch streams to a computer? You can record a Twitch stream using the tools we mentioned in this post.
Step 1. After you log in to your Twitch account and g to "Creator Dashboard."
Step 2. Click on Preferences > Channel, and then you will go to the Channel Settings page. 
Step 3. Click on your Profile icon from the main page to open another menu. Choose Settings > Channel and Videos.
Step 4. In the Stream Key and Preferences, you can find an option about Store Past Broadcasts. Make sure it's turned on. 
Step 5. Click on the three-line button again, and click Content > Video Producer. Now, click the Three-Dot Lines behind the video and choose to download it to your computer.
The Bottom Line
This post offers six reliable and easy ways to record Twitch streams, and which one do you prefer after reading the tutorials? For both Windows and Mac users, we strongly recommend EaseUS RecExperts. This software can meet all your recording needs to capture anything on your screen. Now click the button to download it and explore more functions.
FAQs About Twitch Recording  
If you want to know more about how to record on Twitch, those questions and answers may help you.
1. Can I download my Twitch streams?
Yes, you can screen record twitch streams with some great twitch screen recorders. Here we will take EaseUS RecExperts as an example.
Step 1. Download and open it, then choose the "Region" option and adjust the recording area.
Step 2. Click "Sound" to select the audio recording sources. After that, click "REC" to start your recording.
Step 3. Once the recording is completed, you can preview, trim, or rename the recorded video to your liking.
2. What is the highest viewed Twitch stream?
Blevins is the highest viewed twitch stream. He still holds the record for the most-watched Twitch stream by an individual streamer after more than 600,000 viewers tuned in to watch his 2018 Fortnite battle with the rapper Drake.
3. How do I record a stream?
If you want to record a streaming video, you can try many streaming video recorder tools. If you need to record streaming audio, there are also many streaming audio recorder programs for you to choose from.
About the Author

Jane is an experienced editor for EaseUS focused on tech blog writing. Familiar with all kinds of video editing and screen recording software on the market, she specializes in composing posts about recording and editing videos. All the topics she chooses are aimed at providing more instructive information to users.