
Table of Contents

About the Author

Related Posts

Best Audio Recording Software
How to Screen Record HBO Max on Windows/Mac/Android/iPhone
HBO Max is the bomb when it comes to watching films. With $14.99 per month, you get access to WarnerMedia company films like Game of Thrones, Dune and The Matrix 4, Blockbusters, and all the ten seasons of Friends, among others. But what happens when you are late in renewing your subscription? It's automatic that you won't manage to watch your movies as they'll be removed from your list. However, you can do it offline. You need to screen record as MP4 on your computer or phone for playback offline. So, here are solutions about how to screen record HBO Max on your devices.
How to Screen Record HBO Max on Windows/Mac
A quick way to screen record HBO Max on Windows and Mac computers is using EaseUS RecExperts screen recorder. You can use it to record system sounds and capture the entire screen, a screen section, or a webcam. EaseUS RecExperts allows flexible output settings. It will enable you to set the frame rate of the recorded footage and even save it in various formats such as MOV, AVI, MP4, among others.
There is no limit when it comes to recording anything. EaseUS RecExperts is best for trainers, learners, YouTubers, teachers, and many other groups. Maximize your efficiency by scheduling your recording tasks to start automatically. This tool also lets you preview your recordings for surety.
Key Features:
Record part of the screen or the whole screen
Schedule your recording time and auto stop
Record screen with internal audio and your voice
Take snapshots and screenshots while recording
This screen recorder is so user-friendly that everyone can use it without any hassle. Click on the button to download it. 
 Disclaim:

HBO Max protects some video content against recording with DRM protection. When using EaseUS RecExperts, you need to follow this streaming video recording guide to apply some settings. Most importantly, follow HBO's Terms of Use and Digital Millennium Copyright Act (DMCA) in your country. 
Steps to Record HBO Max on Windows/Mac:
Step 1. Launch EaseUS RecExperts. There are two different options for screen recording, i.e., "Full Screen" and "Region". If you select "Full Screen", you will capture the whole screen.

Step 2. If you select the "Region" option, this software will ask you to customize the recording area. Make sure that everything you want to capture is within the bounds of the select box.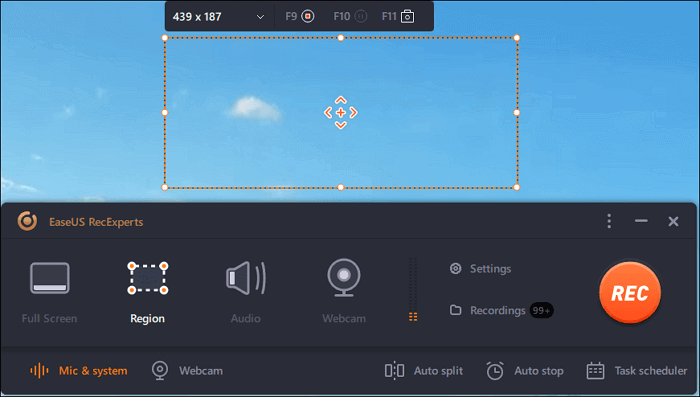 Step 3.  Tap on the button at the bottom left side of the main interface, and there will be many options you can select. This recorder supports recording microphone and system sound separately or simultaneously. The "Options" button is for you to adjust the volume and microphone device.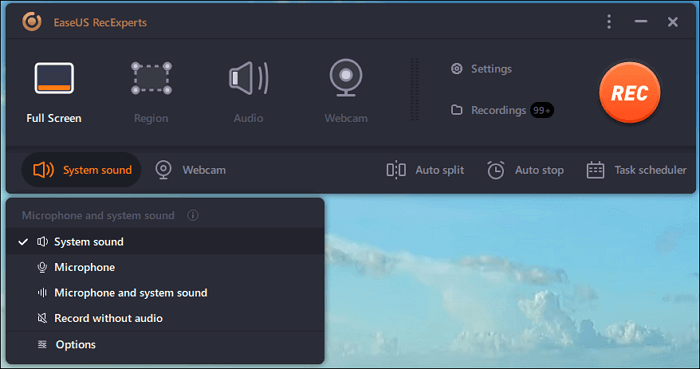 Step 4. To record the webcam simultaneously, click on the "Webcam" icon at the bottom of the interface. Tap on the button to enable the webcam recording, and there will be a drop-down menu to select the recording device. Click on "OK" to confirm your settings.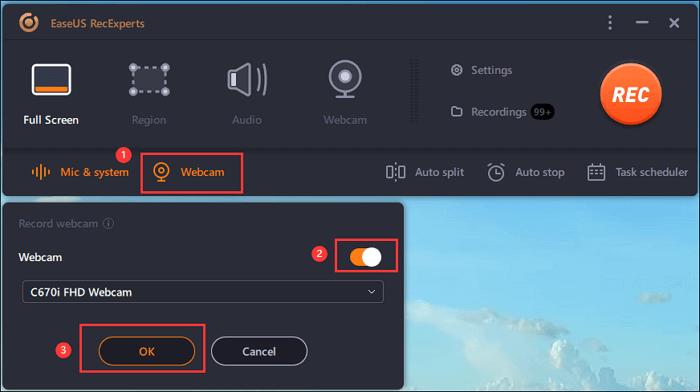 Step 5. When you turn back to the main interface, click on the "REC" button to start recording. A floating toolbar offers you buttons to pause or stop the recording during the recording process. In addition, the camera icon can be used to take screenshots, and the timer icon can help stop it automatically.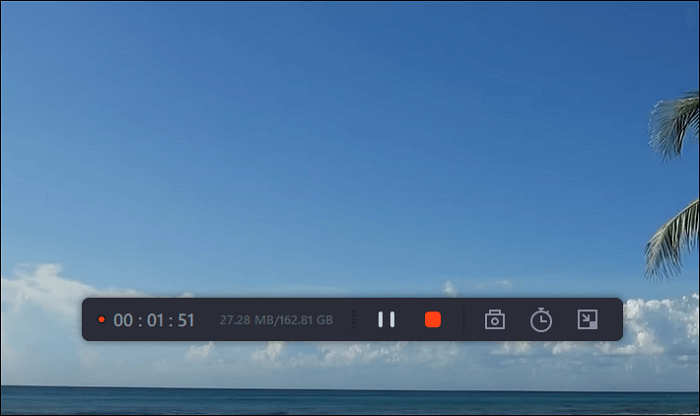 Step 6. The recorded video clips will be saved on your computer. When the media player appears, you see a set of tools you can use to trim the recordings, extract audio, and add opening title & closing credits to the savings.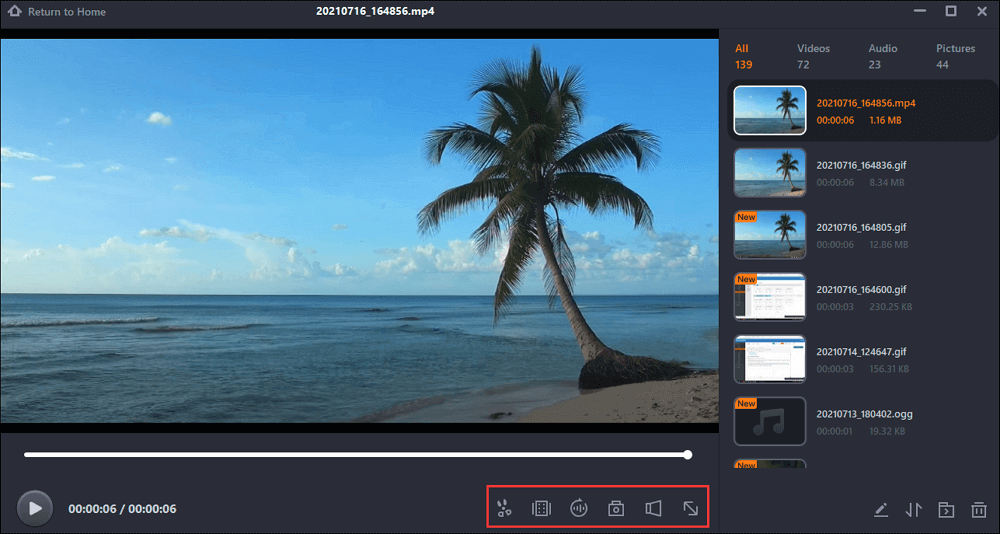 How to Screen Record HBO Max on Android
ADV Screen Recorder is an excellent tool for Android to use for screen recording HBO. Apart from recording on-screen activities for free, you can change the resolution frame rates, draw on the screen and even show screen touches when recording your video. With ADV, you can record an entire device screen as well as the internal sound. Likewise, pause the recording process anytime and start from the same point anytime.
You also get the original quality of the recordings. This easy-to-use app comes with controls that permit you to start recording immediately after opening the enchanted button overlay. You can also view your assortment of recordings and flip the forward-looking camera to add a window over your screen.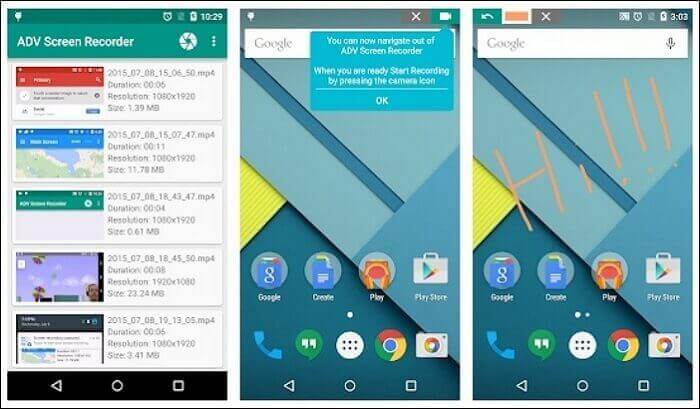 Features:
Record both the front and back cameras of your phone
Choose to record the entire screen or a specific section
Modify text and banners with full customization
Customize your video parameters like frame rates resolution, among others
Pause the recording and resume anytime
Steps to Record HBO Max on Android:
This app is easy to use. You'll immediately see controls to use for recording as soon as you launch the app.
Step 1. Firstly, open the ADV screen recorder app, and you don't need any installation. Just visit the Google Play Store and begin to catch your on-screen- exercises.
Step 2. Allow access authorization on your framework to fully utilize its highlights. Choose a camera and amplifier to see yourself while recording.
Step 3. ADV Screen Recorder offers you two recording modes – custom revolution and default turn. With these, you'll manage to record in real-time. Just choose your mode and hit the "Record" button to begin the recording.
Step 4. Finally, save the recording to your Android device for playback without internet. You can also share your recordings on other platforms.
How to Screen Record HBO Max on iPhone
Go Record tool is easy to use when recording your screen. It harbors a fully-fledged editing suite to help edit your screen recordings for quality output. Besides, it is lightweight and won't consume too much space capacity on your iOS device. However, you have to start recording from the Control Center. 
This recorder also records application audio and enables easy exportation of your screen recordings to a photo library or streaming services like YouTube. Additionally, it reacts with Face Cam for advanced recording ability. Go Recorder also brings out the best in you in terms of creativity. You can easily fine-tune your screen recordings with editing tools to get highly engaging videos.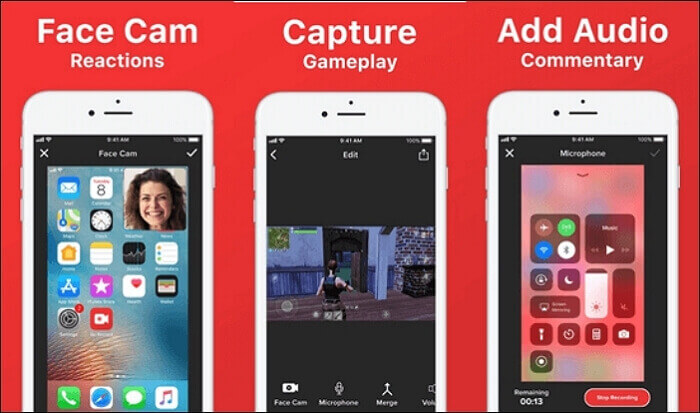 Features:
Encompass built-in editing tools
Record your screen in all applications
Easily save and share your screen recordings
Add a reaction to your recording by using the "Face Cam" feature
A Step-by-step Guide to Screen Record HBO on iPhone:
Step 1. First, swipe up from the bottom edge of your phone's screen to unleash the "Control Center."
Step 2. Next, press and hold the record icon and wait for the "Screen Recording" dialog to pop up.
Step 3. Then select the "Go Record" from the list. You can now control the recording through the Microphone at the bottom of the screen. Just tap on the "On/Off" switch to turn the sound recording ON or OFF.
Step 4. Finally, tap on the "Start Broadcast" to record your screen. The top "Status" bar will turn red once the screen recording starts. Once completed, stop the recording, then go to the "Go Record" app on your iPhone to locate your recordings inside the app.
Conclusion
You now have the solution to screen record HBO Max and keep the party going even without the internet. The best tool, EaseUS RecExperts, is simple to use and will capture your video, image, webcam, among many other scenarios for any occasion. Likewise, enjoy a complete set of features like recording any part of the screen or full screen. 
If you want to try this excellent screen recorder, click on the button below to download it now.
About the Author

Melissa is a sophisticated editor for EaseUS in tech blog writing. She is proficient in writing articles related to screen recording, video editing, and PDF file converting.