
Table of Contents

About the Author

Related Posts
[2021] How to Record Vimeo Videos for Free
Vimeo is a well-known video sharing and posting platform where people can watching and uploading their video works. Tons of videos with different themes are displayed on this site, which brings users pleasure and joy. 
While watching these videos, you may want to store and share them with family or friends but don't know how to complete them. This post will show you several ways to record and download Vimeo videos with a few easy steps.
Part 1. How to Record Vimeo Videos on PC
Recording Vimeo video on a windows computer is not a difficult thing. You need a good video editor. This part will recommend 3 Vimeo video recorders that apply to different OS and demonstrate the steps to record with the 3 tools.
1. EaseUS RecExperts for Windows
The best Vimeo recorder for PC is EaseUS RecExperts for Windows. This freeware can meet your need in recording Vimeo videos with its various functions.
It enables you to record the full screen or any part of your screen. Moreover, you are allowed to record streaming audio on your Vimeo as well. If you want it to start the recording automatically, all you need to do is schedule a recording task and select the start time & duration of the recording.
Features
Free software to record Vimeo video
Easy to use for beginners
Allow you to set schedule recording
Export recordings in various file formats
You can download this software for free. Why not have a try now?
Tutorial for Vimeo Record on Windows PC:
Step 1. Launch EaseUS RecExperts on your computer. The first option, "Full Screen", can help you capture everything on your screen. If you play the streaming video in full-screen mode, this is suitable for you.

Step 2. If you play the streaming video in a window, it would be better to select the "Region" option to record only the specific area.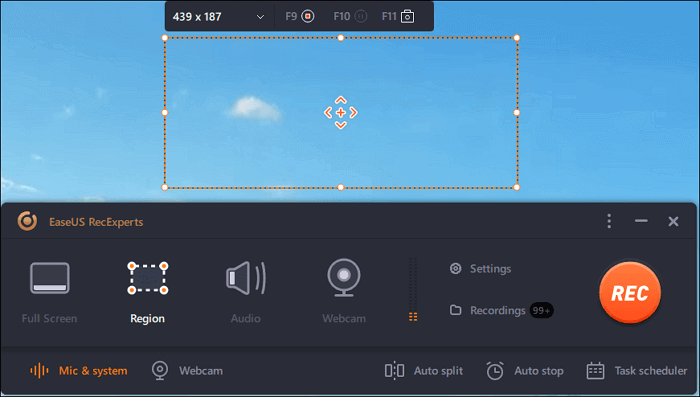 Step 3. Make sure that you are in "Region" mode. Then, click on the button in the bottom right-hand corner to select a suitable sound source and adjust the volume. After that, you can click on the "REC" button to start recording.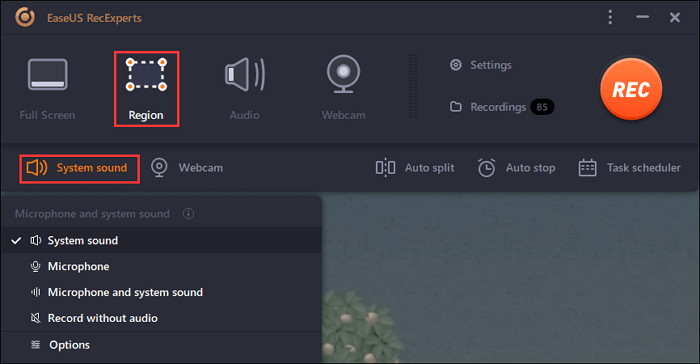 Step 4. There will be a floating toolbar on your screen when you are recording the video. The two buttons on it can help you pause or stop the recording.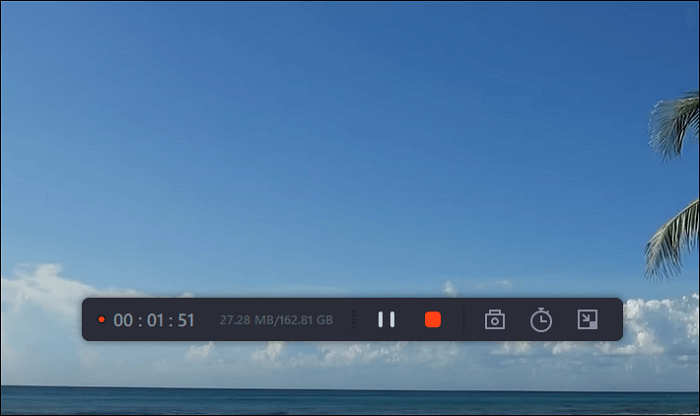 Step 5. If you click on the red stop button, the recording will be ended, and the captured video will be saved on your computer. When the built-in media player pops up, you can view the recording and use tools to trim it, extract audio from it, or add an opening and ending part.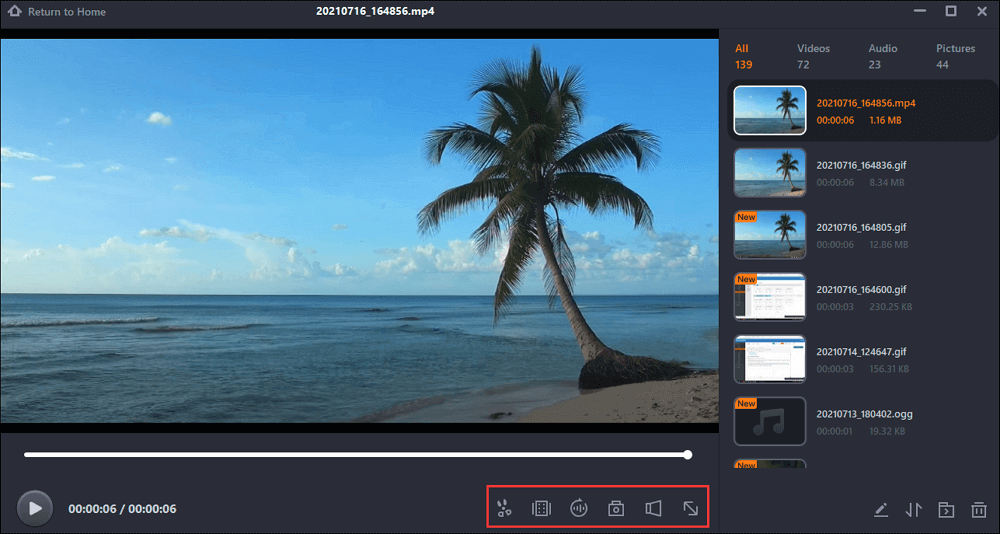 Part 2. How to Rip Vimeo Videos on Mac
1. EaseUS RecExperts for Mac
If you record a Vimeo video on Mac, the free screen recorder without watermark is your first choice. EaseUS RecExperts for Mac is such an excellent screen recording software.
This Mac screen capture not only enables you to capture Vimeo live stream but allows you to rip audio from Vimeo with ease. Besides, you can flexibly capture your screen in any size or even record a locked window of an app with simple clicks. This screen capture will make your life and work easier, and click the below button to enjoy all its stunning features.
How to record private Vimeo videos on Mac:
Step 1. Open the streaming video that you want to capture. Then launch EaseUS RecExperts to get used to its interface on your Mac.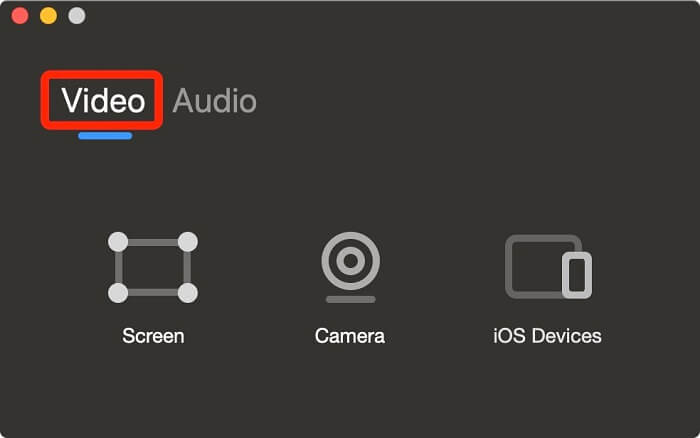 Step 2. In the Video tab, click "Screen" > "Custom" to adjust your screen's capturing area. After that, click on Audio Sources to select the "System Sound" option. Once done, click the red circle button to start the task.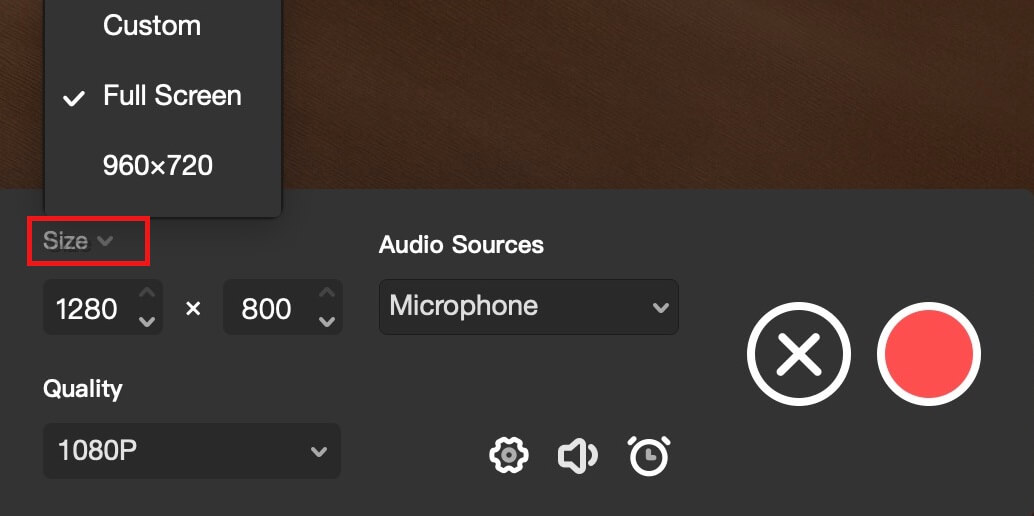 Step 3. To finish it, hit the Stop Recording button. Then, you can watch the recorded video.
When you are satisfied with the recording, choose the "MP4" option to export and save it on Mac.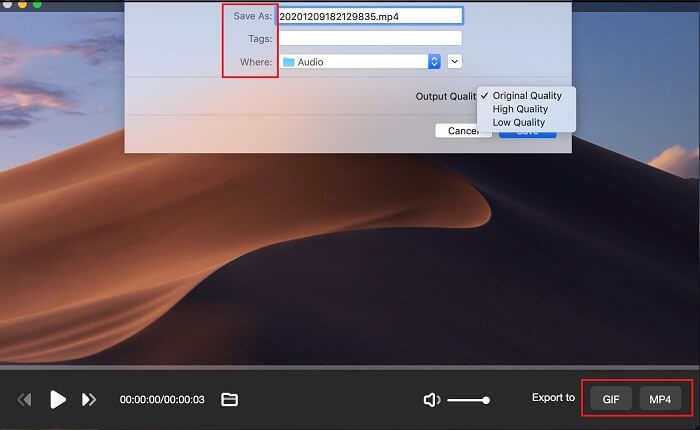 2. Icecream Screen Recorder
Icecream Screen Recorder is an easy-to-use screen recording software that is compatible with many operation systems. It enables you to record any area of your screen or save it as a screenshot. You can use it to record screen and webcam with audio. It is friendly for beginners, with which you can easily record Vimeo videos easily and quickly.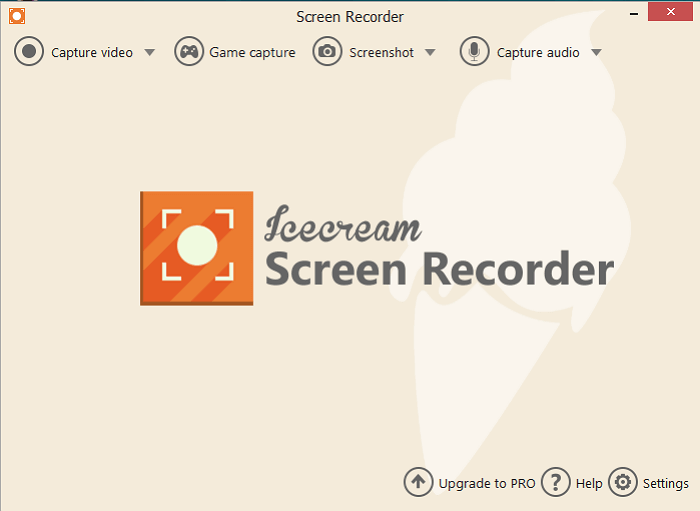 How to Save a Video from Vimeo on Mac:
Step 1. Download and install Icecream Screen Recorder, and then launch it.
Step 2. When you get into the main interface of this software, click the "Capture video" button to start recording your Vimeo video.
Step 3. Before you start recording, you can open your Vimeo video first. Then start recording by pressing "F6" on your keyboard.
Step 4. If you want to stop record, click "F6" again. Your recorded Vimeo video will be saved on your computer.
Part 3. How to Capture Video from Vimeo Online for Free
How to save a video from Vimeo directly online? There are many online Vimeo screen recorders available, including a Chrome extension offered by Vimeo itself.
Vimeo Record Chrome Extension - Vimeo Record
This Chrome extension is straightforward, and you only search for it in the Chrome web store and install it within a few seconds. This add-on allows you to log in to Vimeo with one click, and you can create a new account if you don't have one. 
This tool is rich-featured as it allows you to capture both the full screen or only the current tab, and you can screen record Vimeo videos and your webcam simultaneously or separately. In addition to that, it enables you to record your own voice with a built-in microphone or an external microphone connected to your device. 

How to Use Vimeo Record Chrome Extension Online:
Step 1. First, install the add-on in your Chrome browser and launch it.
Step 2. Adjust the settings. You can choose to record the whole screen or the current tab, and it's optional to record your webcam or microphone.
Step 3. Click on the "Start recording" button to start capturing videos on Vimeo. It's also possible to press Ctrl + Shift + 9 as the shortcuts.
Online Vimeo Screen Recorder - Veed
Veed is famous for its video editing function. Actually, it also has a feature of recording screen online. You can use this software to record your full screen, application windows, or a Chrome tag page without download any software. When you are watching a Vimeo video, and you need to open the website of Veed, you can capture the clips you are interested in with just a few clicks.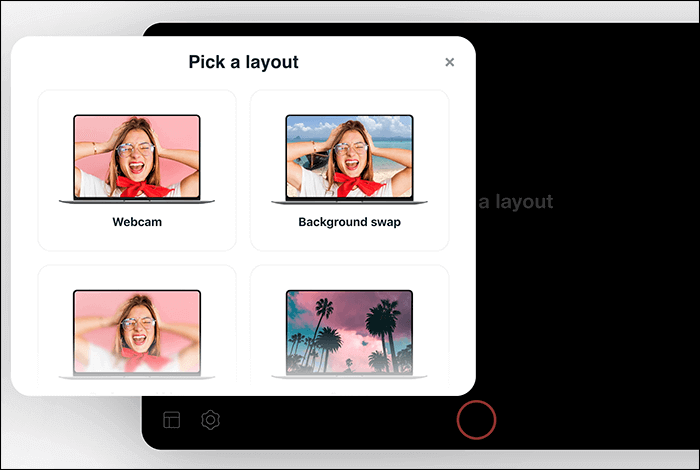 How to Use Free Online Vimeo Screen Recorder:
Step 1. Open the website of Veed and pick a layout according to your need and accept the browser with the necessary permissions.
Step 2. Click the red button to record your Vimeo video. You can now navigate to the page of your Vimeo. And the recording keeps going on.
Step 3. Click the red button again to stop your recording. You can playback your recording to view your Vimeo videos.
Bonus Tips: How to Download Vimeo Videos to Computer
Downloading a Vimeo video also satisfies your needs to share the joy and fun on Vimeo with your friends when your network is inaccessible. In this part, I will show you how to download a Vimeo video with EaseUS MobiMover. This Vimeo video downloader allows you to save Vimeo videos on Windows as well as Mac computers. It is free, easy, clean, and safe to use.
How to Download a Vimeo Video to Computer:
This tutorial on how to save a video from Vimeo will guide you through doing that with simple steps. Follow the steps to save Vimeo videos to your computer.
Step 1. Install and open EaseUS MobiMover, choose "Video Downloader," and set the location directory to save your Vimeo videos. If you want to download them to your iPhone or iPad, you need to connect an iOS device to your computer.
Step 2. Copy the URL of the Vimeo video and paste it into the bar in MobiMover. And then click the "Download" button. 
Step 3. Your download is working now. When it has finished, you can go to your setting file to check the downloaded item.
Conclusion
To sum up, there are many methods to record and download Vimeo videos using some good tools. As for recording a Vimeo video, I highly recommend EaseUS RecExperts as your first and best option since it enjoys various features and functions.
FAQs About Vimeo Record 
You may still have questions about recording Vimeo videos on Windows/Mac/online, and those FAQs can solve some of your problems.
1. How do I record from Vimeo?
If you want to capture video from Vimeo, there is no need to download a specific Vimeo screen recorder as Windows OS offers you a built-in screen recording application to do that, i.e., Xbox Game Bar. Follow the steps to record from Vimeo with Game Bar.
Step 1. Launch Game Bar on your Windows 10 or Windows 11 PC by pressing the Windows key and G key simultaneously.
Step 2. Then, click on the "Record" button to start recording Vimeo videos. It's also possible to press Windows + Alt + R to record Vimeo videos.
Step 3. To stop the Vimeo record, click on the stop recording button. And all the recordings are saved in the "Videos" > "Capture" folder.
2. Is Vimeo Screen Recorder Free?
Yes, you can use a free Vimeo screen recorder on both your Windows PC and Mac. It's EaseUS RecExperts. This versatile screen recording software is capable of recording both audio and video with no lag. To record streaming videos on Vimeo, you only need to launch the software and select the "Full Screen" or "Region" mode, select the sound source you want to capture and decide if you want to record the webcam as well. After adjusting the settings, click on the "REC" button to use this Vimeo screen recorder. 
About the Author

With the interest in English writing and computer technology, Vanessa chose to be an editor in EaseUS. She is professional in video and audio topics, including video & audio editing, converting, and recording. Vanessa will keep writing to help people solve problems.