
Table of Contents

About the Author

Related Posts
Top 7 Free MP4 Screen Recorder for Windows and Mac
Have you ever tried screencasting a video and sharing it with your friends and colleagues? Or uploading a screencasting video on YouTube or some other social media platforms? Well, this is something very common nowadays, especially when online marketing, advertisements, training sessions, web meetings are a trend.
To play these recordings successfully on almost any player or device, you can record screen and export it in the  MP4 video format. Thus, we are here to discuss the top 7 MP4 screen recorder tools that support your system no matter how long your recording is. So check out the following section if the best MP4 screen recorder software is the stuff that you are looking for. 
System OS: Windows and macOS
EaseUS RecExperts is an excellent MP4 screen capture tool. It supports many common and popular video formats including MP4, MOV, AVI, MP3, FLAC, etc., and you can easily capture your screen and export it in your desired format effortlessly.

This MP4 recorder can satisfy all your screen recording requirements, such as capturing a full screen or a specific area, and so on. Not only screen recording, but the powerful MP4 editor allows the users to create audio recordings, podcast recordings, game recordings, webcam recordings, and a lot more in a few simple clicks.
EaseUS RecExperts
Support almost all file types 
Help you record streaming video and audio
Capture screen and export it in GIF format
No watermark on the recordings even in the free version (only the Mac version)
TechRadar EaseUS RecExperts review
Top 2. Free cam
System OS: Windows
Free cam is one of the most used and a simple free MP4 screen capture which has an in-built audio and video editor. It also allows you to create screencasts and is ad-free.
One of the best features of this MP4 screen recording software is that it can continuously record high-quality videos for unlimited time without leaving any watermark! So beginners who have just started their video recording and editing journey can choose this simple but professional software to produce awesome video recordings.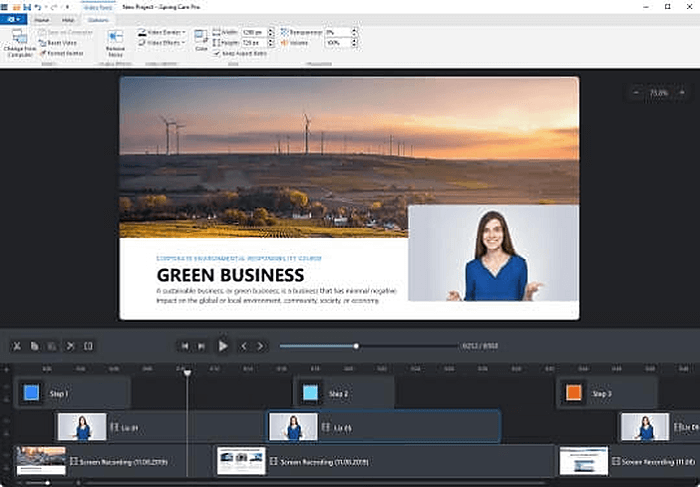 Pros: 
No watermark, no time limits or ads
Support high-quality resolution 
Remove background noises
Cons:
No webcam recording facilities 
Saves the recording to WMV only
Top 3. Free Screen Video Recorder 
System OS: Windows
This is a full-featured but light-weighted MP4 screen recorder. While recording audio, you can choose the system sound, microphone sound, or both and can also record sound from multiple sources at the same time.
Apart from that, you can record Skype conversations without any limitations. It is very useful for Skype interviews and conference calls that are done online. It also has a basic user-friendly image editor.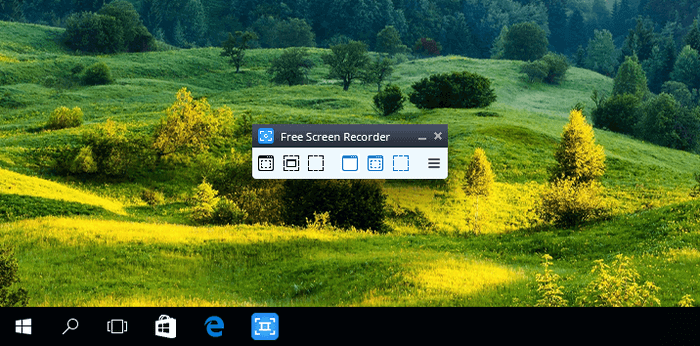 Pros:
Offer a convenient feature where you can screenshot
Extremely suitable for recording screen and video
Available in 10 languages 
Cons: 
It only allows microphone sound recording 
Save recording to AVI only
Top 4. Share X
System OS: Windows
It is an open-source MP4 screen capture. This free screen recording software boasts many custom features as some of the paid software screen recorders. The tool is compatible with windows and records the full screen, and has features like freehand and scrolling, monitoring, and more.
In addition, it not only provides a high-quality output but also allows professional editing.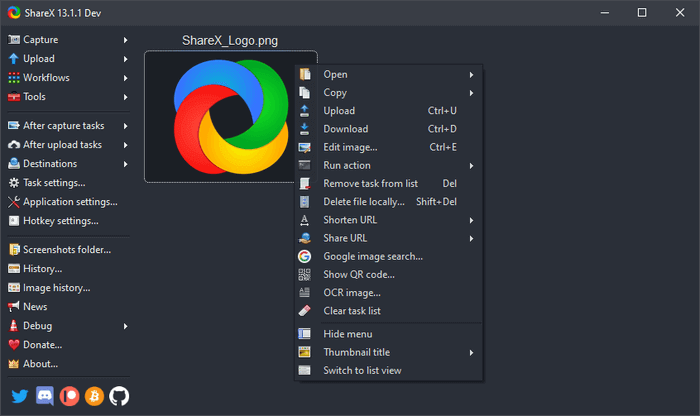 Pros:
Support URL sharing services 
Allow you to import the existing videos, music, or photos 
Incorporate hotkeys for easier and quick navigation 
Cons:
It has low quality of the game recording 
There is no webcam recording available
Top 5. Screenflow
System OS: macOS
It is an excellent and one of the most used MP4 recording software, which offers a variety of features and can be used to record the entire screen and also a part of it. The recording process supports motion graphics features. High definition and high-quality videos are gifts of this software.
It allows the beginner to get awesome hands-on while the professionals can run their business completely depending upon the features of this powerful video creator, and video editor tool.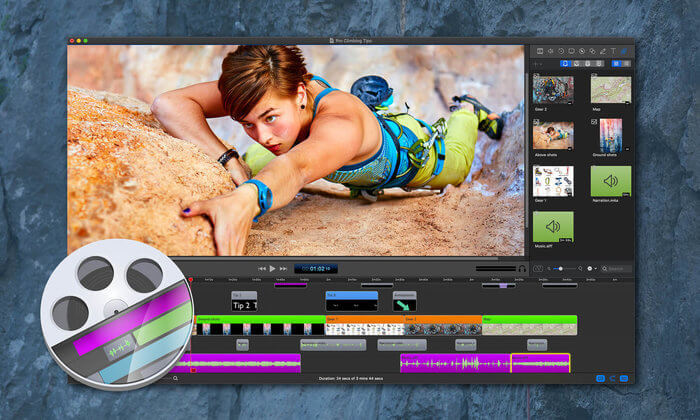 Pros:
Produce high-quality video 
Available at reasonable prices
Provide excellent customer supports 
Cons:
No drawing facilities while recording
No free upgrades available 
Top 6. Screencast-O-Matic
System OS: macOS and Windows
It is screencasting as well as an MP4 video recording software that you can directly launch from the browser. It is available both in paid and free versions, allows you to add music files,  animation and infographics to the videos, and comes with more features.
As a beginner video creator or editor, you can definitely look out for this simple but professional software that has a robust architecture and allows powerful video editing, social media sharing, online live broadcasting, screencasting, and a lot more.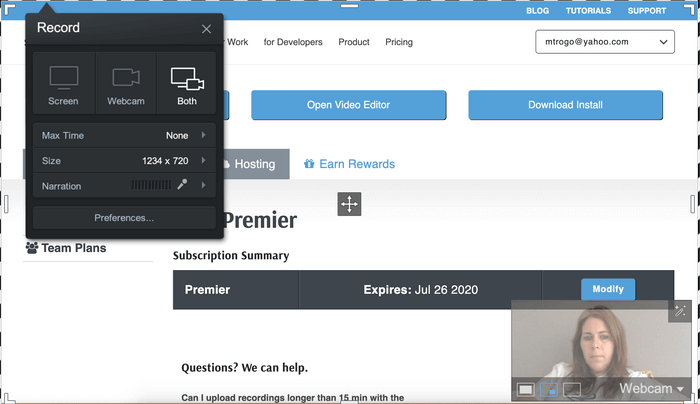 Pros:
You can remove the watermark if you are using the paid version
Support editing of the audio track
There is no time limit when you're recording anything 
Cons: 
It allows recording only for fifteen minutes in the free version
You cannot remove the watermark in the free version of this software 
PCMag ScreenCast-O-Matic review
Top 7. Camtasia
System OS: Windows and macOS 
It was made by Techsmith to create video tutorials and screencasts. You can use this MP4 screen recording tool for free and it is mainly beneficial for making YouTube and educational and marketing videos. Besides, it supports a huge range of file formats for the exportation and importation of videos and other projects.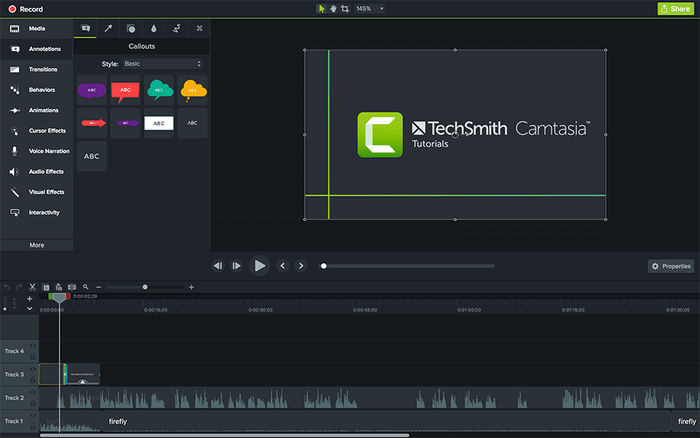 Pros:
No time limit for video length
It offers a 30-day money-back guarantee 
It is integrated with Google drive
Cons:
It does not support live recording from a digital video camera
Video editing is less advanced compared to others
Conclusion 
Screen recording is a task that we often require in our daily usage, for professional as well as personal tasks. And while doing a screen recording, it is better to choose one which supports MP4 as the output file format, because the MP4 version of a video is widely supported across all platforms. So choosing the output as MP4 will be a wise decision.
Keeping these things in mind, we would recommend you EaseUS RecExperts which tops our list of Top 7 MP4 Screen Recorders. The tool is available for free to download, and one can easily try out its robust features and simple yet powerful functionalities before going for a paid version. 
FAQs About MP4 Screen Recorder
1. How do I record my screen MP4? 
There are several tools available online to download for free and use it as a standalone desktop version. Depending upon your operating system you need to choose the software which is compatible with your PC. 
2. Is it illegal to screen record a video?
Whether you purchase a paid version of MP4 screen recording software or use a free version of it- whatever might be the case, screen recording was never illegal, or it won't be illegal at any point in time in the future. 
But just make sure that you are not using someone else's video, recording that, and then uploading on your name. If you do so, then it is illegal. 
3. How do I record part of my screen? 
While selecting the screen size of your recording panel, select the size you want to use. If the dropdown list is not satisfying you, then you can choose the custom screen size option and start the recording. 
About the Author

Jane is an experienced editor for EaseUS focused on tech blog writing. Familiar with all kinds of video editing and screen recording software on the market, she specializes in composing posts about recording and editing videos. All the topics she chooses are aimed at providing more instructive information to users.