How to Make a Tutorial Video with Easiest Method

Vanessa Chiang updated on Dec 11, 2020 to Screen Recording Utility | How-to Articles
Tutorial videos, also called how-to videos, are popular all over the internet. These videos help people in every field.
Many people like to learn, but not everyone can go to school. That is the main reason why there is a massive market for this kind of video.
The creators who make tutorial videos need relevant recording and editing tools. In this post, you will find some terrific tools that can help you get your job perfectly done.
Key Point for Making a Tutorial Video
Although many people think it's easy to edit a video, they admit that making a tutorial video is challenging. So here is the list of what you need to prepare.
Location: Make sure that the light setup, the background, and objects around your area look professional. You can use the green screen if it's necessary.
Rehearse Before Recording: If you don't get enough practice, you will have to take multiple shots. Otherwise, your videos will be full of hiccups.
Make Tutorial Simple: If you make your tutorial steps too complicated, it will not help those who don't know anything about your topic. Make sure everything starts from basic, and then move up the ladder little by little.
Video Platform and Tracking: Both these two things are important because the first one will offer you a place to display your work while the second one will let you know what is working for you and what is not.
Besides all the things above, don't forget to get appropriate applications to help you record your video and then edit it.
EaseUS RecExperts is a professional screen recorder that can help you capture anything on your screen.
This software supports audio recording, webcam recording, app recording, and game recording. Those functions make it a powerful tool that can create a tutorial video for almost everything. No matter you want to talk about technology or computer games, it can always be useful.
The audio recording feature enables you to record both system sound and your voice from the microphone. When you need to explain something with your voice, this feature allows you to use a high-quality microphone to record a crystal clear voice and add it to your tutorial video.
Besides all those functions above, this software can record Webex meeting and record drawing on screen.
Key Features of EaseUS RecExperts:
Easy-to-use interface
Offer a basic video editor to trim the start and end
Use screenshot tool to take an image in any format
Automatically start recording using Task Scheduler 
If those features are helpful for you, do not hesitate to download it.
How to Make a Tutorial Video with EaseUS RecExperts:
For people who are a beginner of recording a tutorial video, the following guide would be meaningful.
Step 1. Launch and Select
Launch EaseUS RecExperts and select the Record Screen option. It will take you to the next screen where you can choose Full Screen, Selected area recording, Microphone recording, or Webcam recording.
The last two options are off by default, so you can select the hardware through which you want to record.
Step 2. Record Videos 
After you set up these options, hit the Record button, and the recording will begin 3 seconds later. A toolbar will appear at the bottom right, which will offer you tools to pause, stop, add annotations, take screenshots, and so on.
The highlighter ensures you can mark things with a colorful pen to explain the concept, especially when you are using a whiteboard.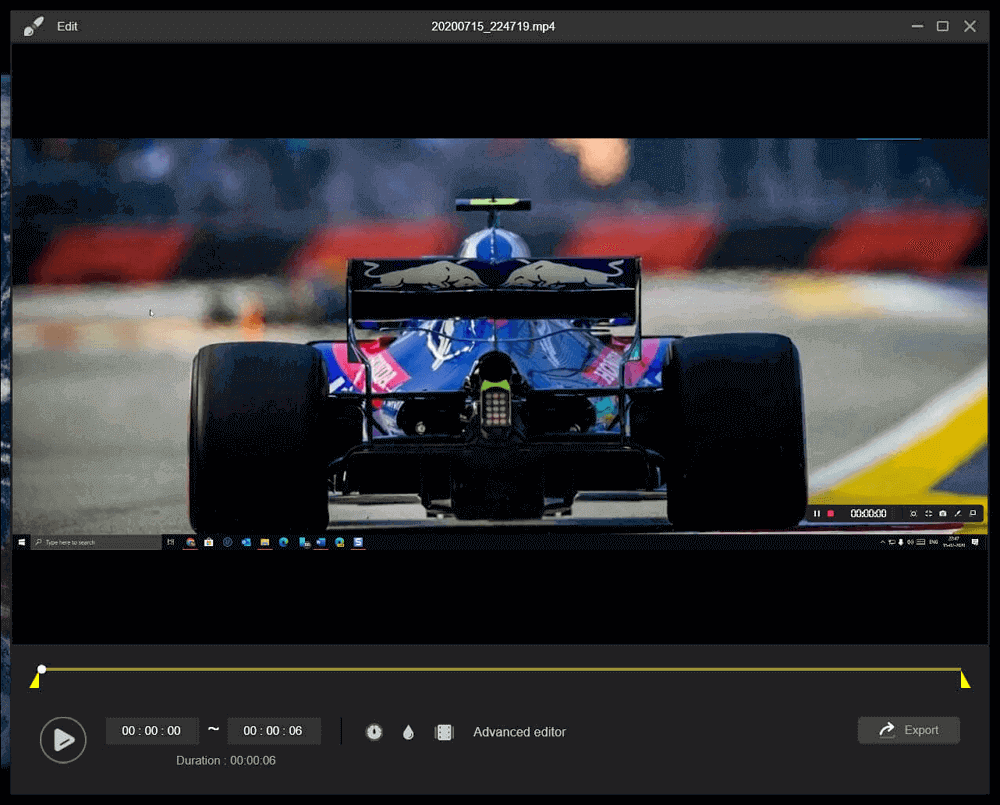 Step 3. Save Videos
Once you are done with the video, click on the "REC" button. Your videos will appear on a list, you can check them and edit them by cutting. 
Finally, save the video clips you need, and they will be exported in MP4 format.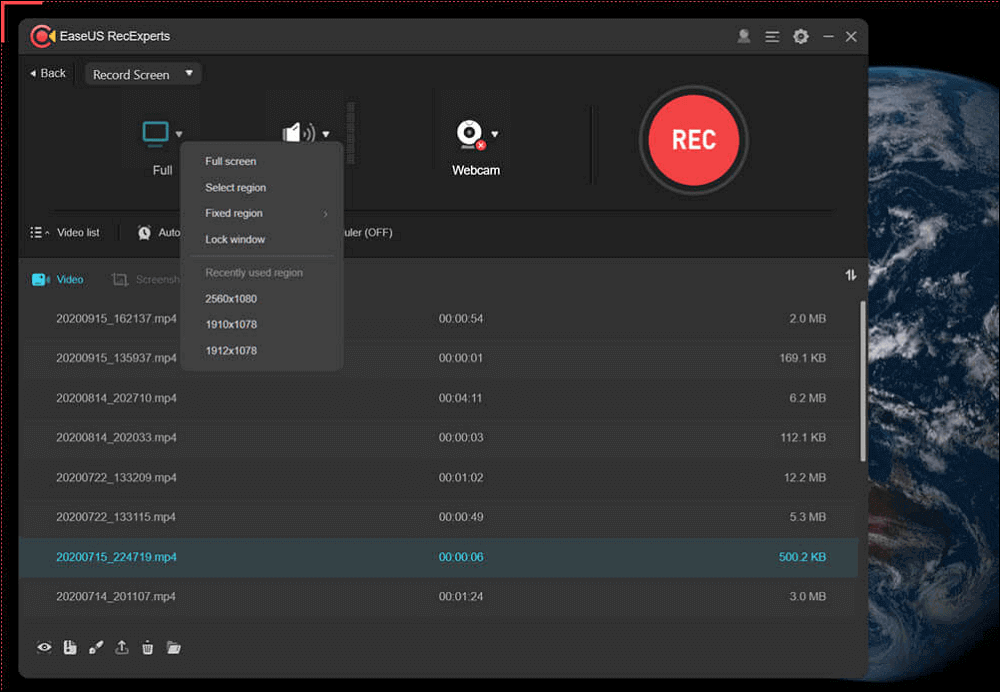 Edit a Tutorial Video with Video Editor
A video tutorial is not complete without an editor. EaseUS Video Editor fits well for the job and offers professional features you would expect from any video editor.
This all-in-one video editor can help you remove all mistakes you may have made during the recording by using tools such as splitting, trimming, deleting, and so on. Apart from creating video, you can also create a slideshow and edit audio.
Moreover, you also get access to over 300+ audio-visual effects, including text, filters, overlays, transitions, elements, and music. You can download them and add them to the videos. These effects will make your videos stand out from the crowd. 
All these elements, combined with a non-linear timeline, allow you to overlap video and audio for the best results. Since you will make a how-to video, adding two videos side by side will come in handy and deliver a better experience to the end-user.
Key Features:
Export videos in almost all formats
Blur, zoom, and add motion effects to videos
With EaseUS Video Editor's help, you will have the capacity to polish your tutorial videos with care and finally attract more and more audience. 
Steps to Edit Your Recordings:
If you want to improve your tutorial and make it an outstanding work, follow the guide below.
Step 1. Open EaseUS Video Editor
You'll see there are 4:3 and 16:9 modes for your choice. Select the correct mode based on your original video aspect ratio or the websites that your video will be uploaded to.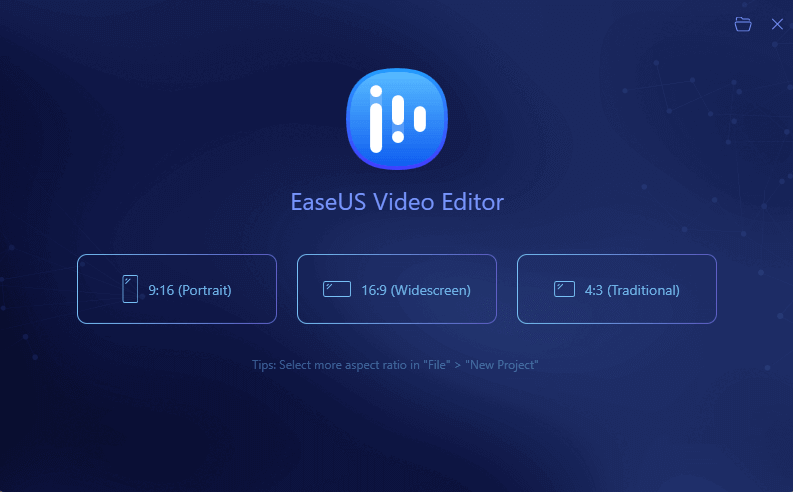 Step 2. Import Videos
You can import the media that you are going to edit, apply texts/filters/overlays/transitions to the video clips. If you install and run the program for the first time, you can learn how to use the basic editing functions step by step via the prompts.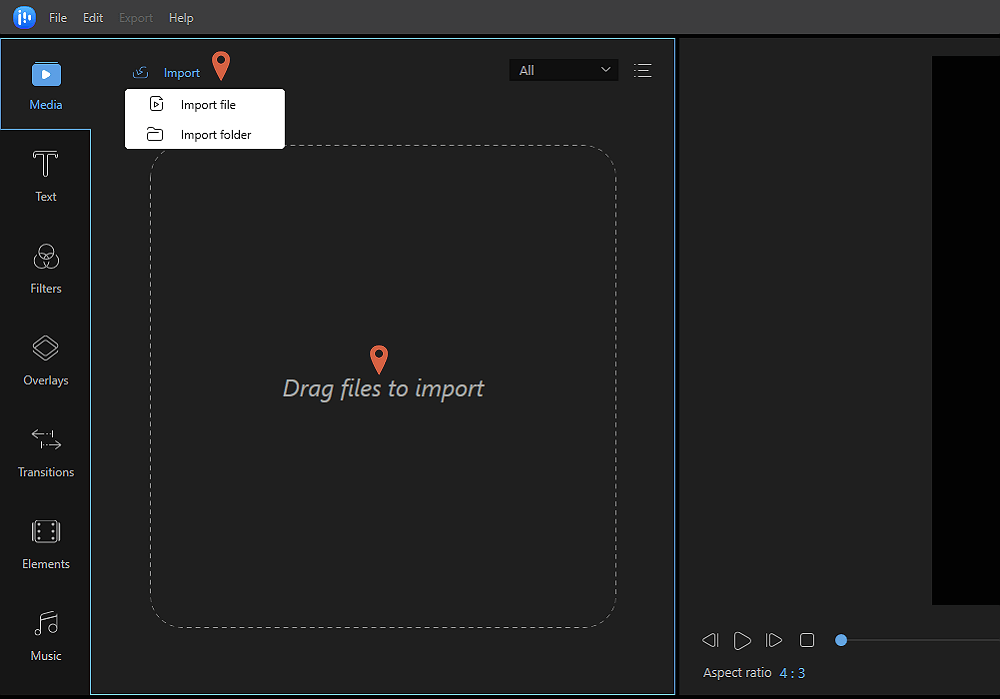 Step 3. Add to Project
Add video clips to the timeline panel by dragging and dropping from the Media Library. You can also right-click the clips in the "Media" and choose "Add to Project" to load them to the timeline.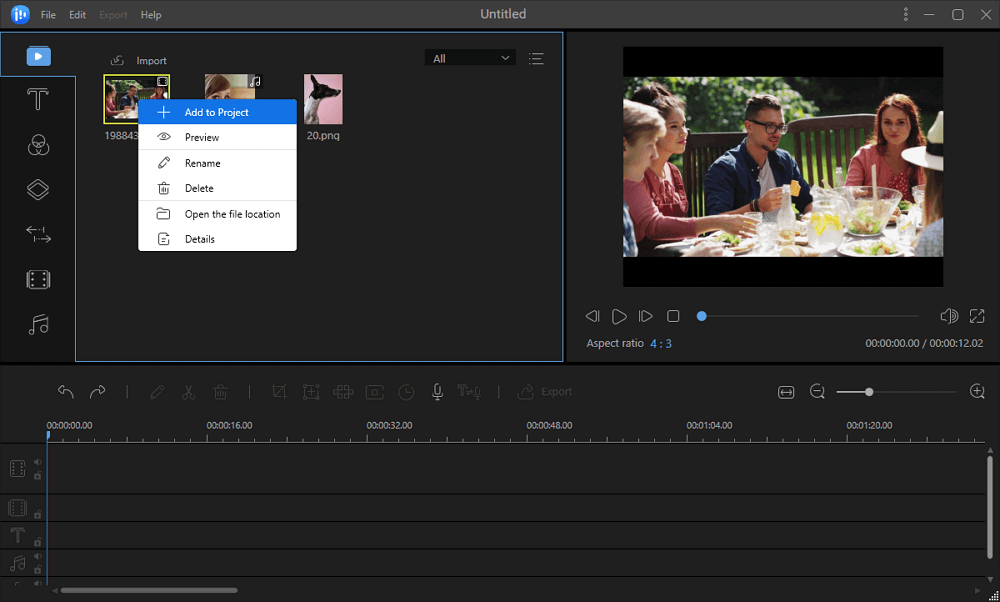 Step 4. Edit Videos
Right-click the video and select "Edit".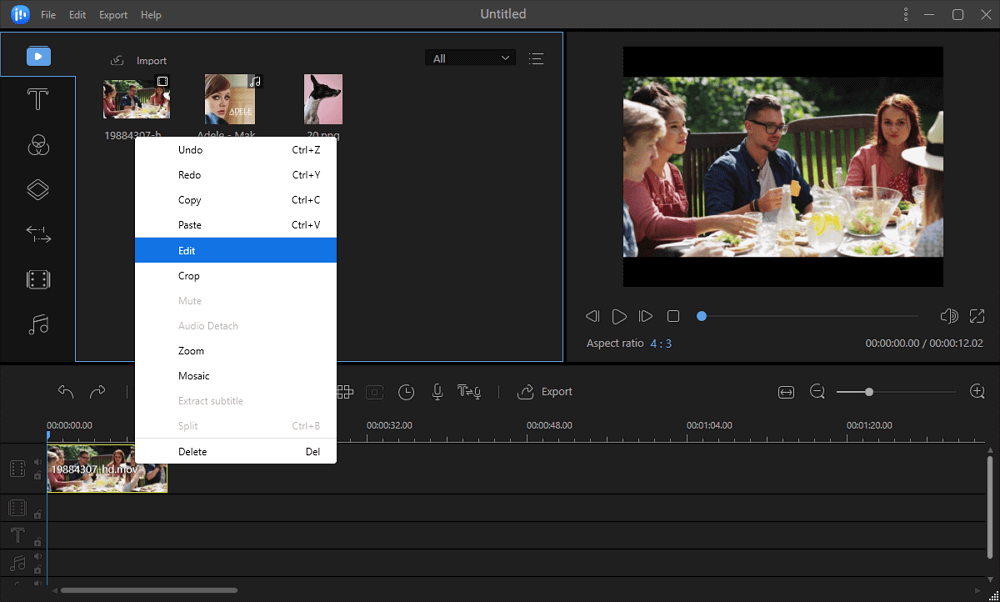 Then, you can split, trim, speed, rotate, add watermark or enhance video clips.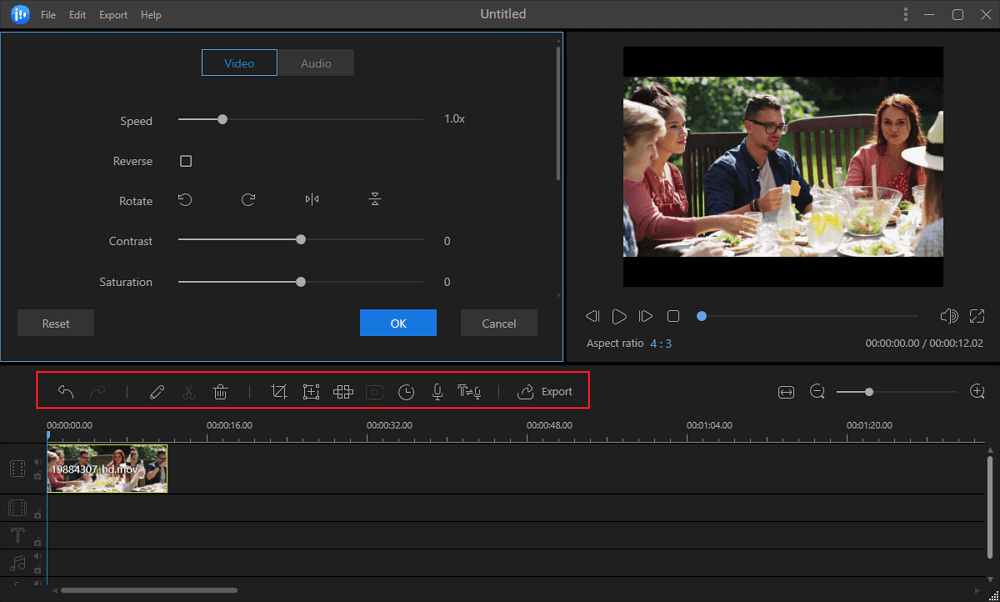 Step 5. Export Projects
Click "Export" in the Toolbar to export the project. There are four available ways to save the project.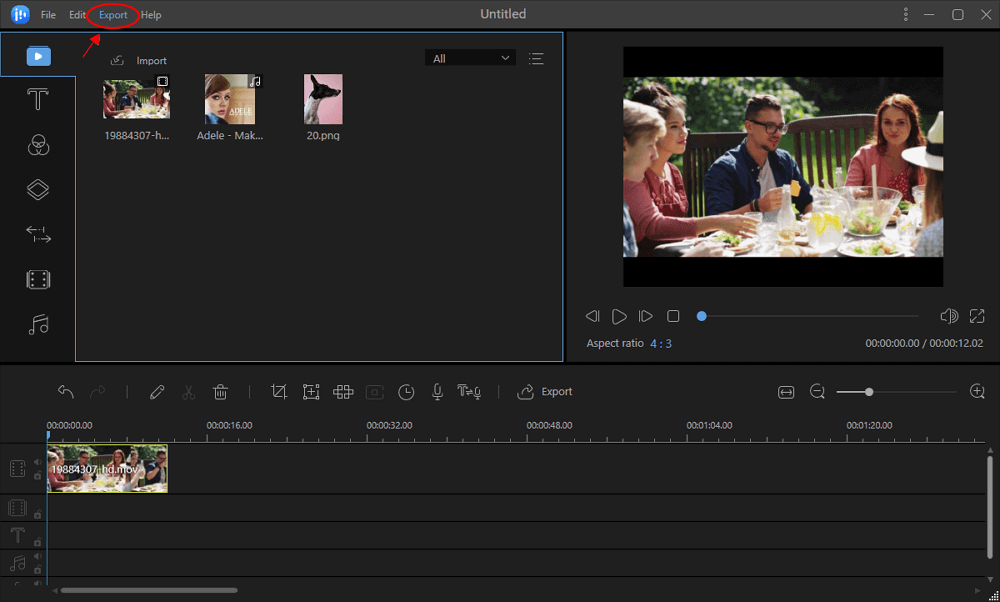 Conclusion
You must have noticed that making a video tutorial is not an easy job. It takes a lot of planning, at least two software, and many hardware to get things done.
EaseUS offers a great combination of both recorder and video editor. EaseUS RecExperts allows you to record almost anything, including webcam and system sound, and then you can always edit them with EaseUS Video Editor. The Editor offers almost everything a professional video editor has to offer.
So if you are going to record video tutorials, these will do a great job.