
Table of Contents

About the Author

Related Posts

Best Audio Recording Software
[2022] Top 8 Best Jing Alternative | How-to Guide
Jing video recorder is known for its simple and straightforward interface which can be used to take a screenshot and record the custom screen. People who don't know much technical knowledge can master this tool easily. Although simple, you may still want advanced settings for options like changing output format, bitrate, etc. 

Let's look at 8 tools for TechSmith Jing replacement. All tools are specialized in capturing screens and more. 
Top 8 Best Jing Alternative on Windows and Mac
Top 1. EaseUS RecExperts
Allowing you to capture the screen, sound, and gameplay, EaseUS RecExperts is a representative of the helpful screen recorder. You can easily record audio with screen, capture the face and screen at the same time, etc. Also, it's optional to choose the output format for video and audio, like MP4, MP3, etc. 
Moreover, you are allowed to choose the frame rate of the output video. Without compromising the quality, you can capture the screen activities easily. Here are more functions you can explore in this tool. 
Key Features:
Now, catch this chance to download this screen recorder! No registration is required.
How to record screen with this beneficial screen recorder:
Step 1. Start your favorite game and launch EaseUS RecExperts. Choose "Full" or "Region" to select the recording area according on your game window.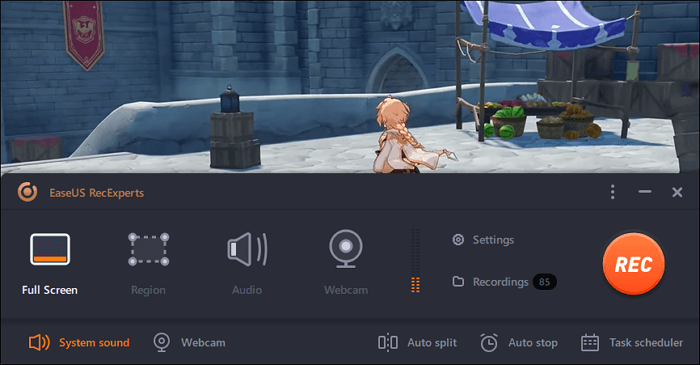 Step 2. Select the frame rate you want to record, as well as the output format and video quality.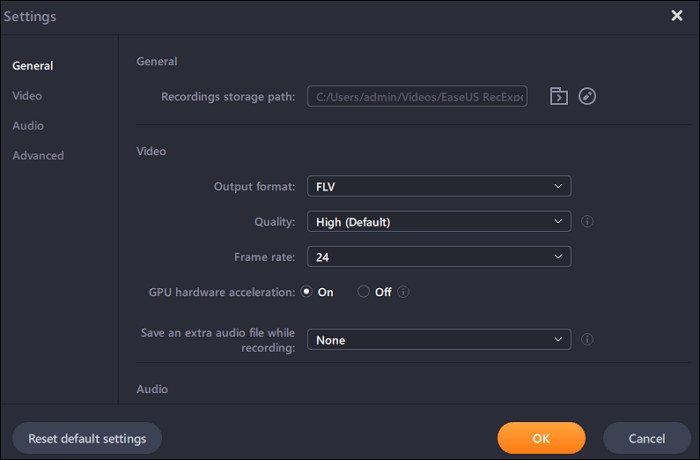 Step 3. Click the orange button "REC" and your recording will start. You will see a small bar, which shows the time of your record. If needed, you can take screenshots in recording, or set the specific time to stop the recording by clicking the "Clock" icon on the toolbar.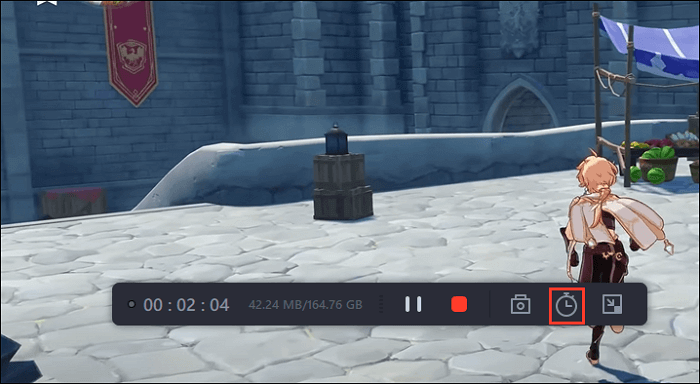 Step 4. Once done, you can edit the recorded footage with the built-in video editor. On the recorded video, you can trim the recordings as you want.
Finally, you can export the ready-to-use video clip in the appropriate video format.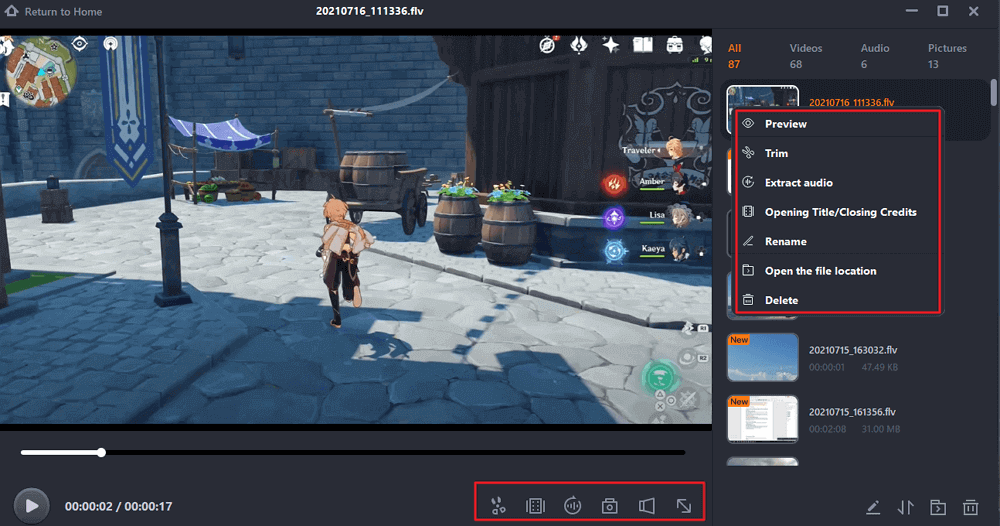 Top 2. ShareX
This is an open-source screen recording software that allows all basic functions for screencasting. Audio capturing is also achievable when using it. Therefore, it can record the screen and audio at the same time. Also, ShareX can help take a screenshot as well. As one of the best alternatives to Jing, ShareX is capable of dealing with your screen and sound. Below is an interface of this Jing alternative. 

Features:
Capture the screen with audio
Best screen recording software on Windows 10
Capture the gameplay in high quality
Top 3. OBS Studio
As a cross-platform and open source screen recorder, OBS Studio captures screen, gameplay, and audio with ease. The fantastic part of screen recording is that it can apply advanced settings to change its encoder, video bitrate, etc. It's famous for capturing streaming video, so you can set the streaming options and more for it. 
It's also the Jing replacement for Mac. If you are a Mac user, downloading this free software is a wise choice.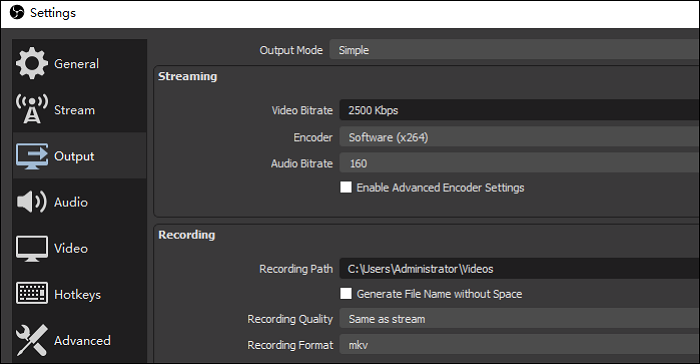 Features:
Customize the hotkey for operations
Change the video bitrate, streaming encoder, and audio bitrate
Allow recording the screen, audio, webcam, and gameplay
No watermark is left in the saved project
Top 4. CamStudio
Being an open-source screencasting program on Windows, CamStudio uses a straightforward interface to attract a great number of users. By creating AVI video files, it achieves the screen recording tasks easily. Apart from capturing the screen with audio, it is able to highlight the cursor path while recording.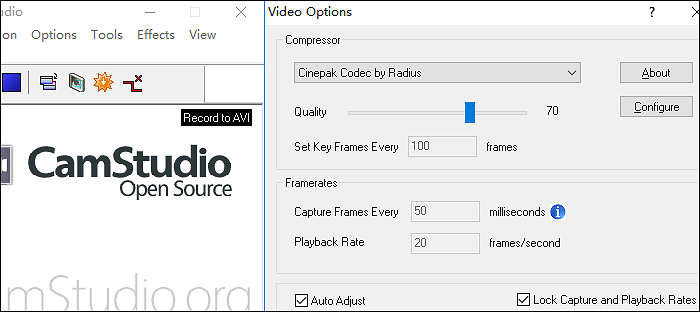 Features:
Change the quality of captured video
Set the frame rate while recording
Show the capturing index in the interface
Best Jing alternative on Windows 10
Top 5. Fraps
Developed by Beepa, Fraps is used by most gamers to capture desktop activities. Like Jing, it can capture the whole screen or the partial area of the screen. You can use the custom hotkey to start recording. Also, it can be used to take screenshots for your computer display. 
In terms of audio, Fraps has more settings than Jing does. It can set the sound for capturing the system sound, stereo, multichannel, etc. Also, it's accessible to add the external microphone to capture the external audio.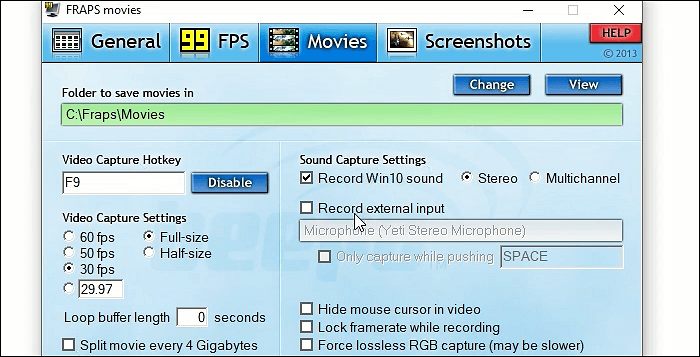 Features:
Set the custom hotkey for capturing
Hide mouse cursor when recording the screen
Apply advanced options in video capture
Split the video with the built-in splitter
Best replacement for Jing
Top 6. Greenshot
Greenshot is a free and open-source software for screen capturing. Being capable of taking screenshots of a selected area, this lightweight program can also apply the output settings. Therefore, it has more output settings than Jing. As a cross-platform software, it can be used on Mac computers as well.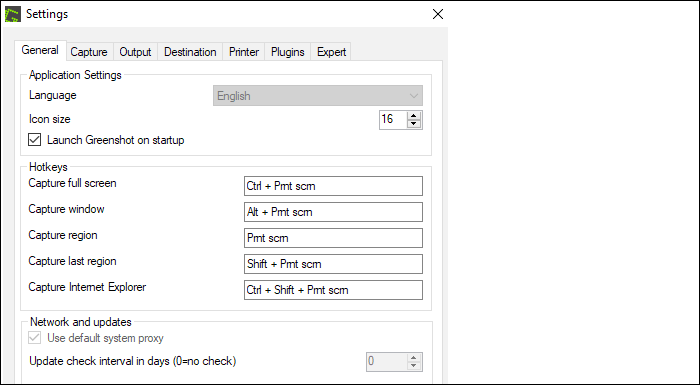 Features:
Capture the full screen, window, and region
Take a screenshot for the selected area 
Customize the hotkey for recording
Free Jing alternative on Windows
Top 7. Snagit
Developed by TechSmith, Jing and Snagit are produced by the same company. For Jing vs Snagit, Snagit is much more famous than Jing for its more options on the recording. For example, it can use the scrolling capture and also has more output settings for video. If you want full recording abilities, then Snagit is a good choice.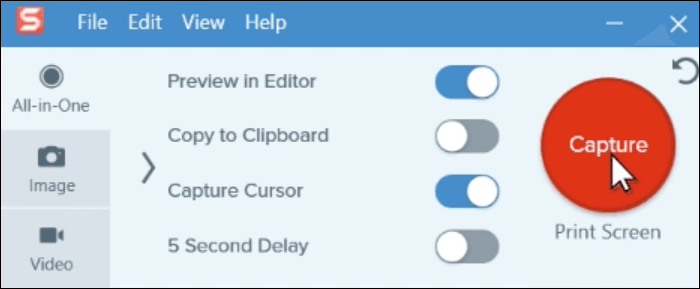 Features:
Allow scrolling capture for your screen
Capture any area of the screen
Make an animated GIF easily
Top 8. Camtasia
Like Jing and Snagit, Camtasia is also produced by TechSmith. No matter you are using Windows and Mac, it's all accessible. While Camtasia is much more well-known than these two recorders for its all-in-one recording and editing functions. For its recording, it can capture the screen, audio, and webcam. 
To capture audio, it can record the sound from the computer, external audio, etc. 

Features:
Best Jing replacement on Windows 10
Edit the recorded video with more options than Jing
Capture the full screen on PC and Mac
All-in-one screen and video recording software
Conclusion
Here, in this post, you learn 8 Jing alternatives for screencasting. All tools mentioned above can help capture the screen, audio, etc. Some of them are even better than Jing in terms of the recording and editing functions. Among them, EaseUS RecExperts is a dedicated tool to capture the screen with audio. Try it now!
About the Author

Crystal Chen is very interested in technology products. She experiences many technological utilities and focuses on writing in this area. Meanwhile, Crystal aims to solve users' problems through sharing experiences.