[Tutorial] How to Screen Record on Chromebook for Free with Easy Steps

Jane Zhou updated on Dec 22, 2020 to Screen Recording Utility | How-to Articles
With the development of one-to-one teaching trends and COVID-19, screen recorders that can be used on computers are urgently needed. While Chromebooks can't install more traditional screen recording applications, the truth is that these days all you need to record your screen is a good Chrome extension. Now that a lot of us are working from home, some extensions may help us do our job better. We also show you how to record the screen on Windows. If you need it, go to Part 2 straightaway.
Main Content of This Page
Part 1. How to Screen Record on Chromebook with Extensions
Although Chrome didn't launch its own screen recorder, there are many free extensions that can record the screen for you. We selected three effective extensions for you. If you want to use them to record the screen on your Chromebook, you may follow the steps after the description of each extension.
Nimbus can record videos from your screen to make a screencast and can record a video of another active program or a webcam. You may customize the video screen resolution and frame rate, annotate the video with various shapes, including arrows and rectangles, or upload the screencast either to Nimbus Note or to your computer. The video settings allow you to adjust quality with Nimbus allowing as much as 4K in quality. Besides, it can run on your computer without an internet connection.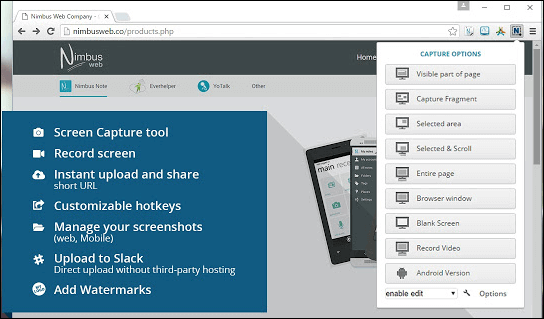 Step 1. Open Chrome Web Store, enter Nimbus in the search box.
Step 2. Add Nimbus Screenshot & Screen Video Recorder to Chrome by clicking the blue "Add to Chrome".
Step 3. Launch the extension, click "Record video". You can customize audio and video settings on the next page.
Step 4. Click "START RECORD" to launch the recording. If you want to pause or end the recording, just click the extension and choose "Pause" or "Stop Recording".
Screencastify might be a good choice for you to record the screen on Chromebook because it doesn't watermark the free recordings, and the five minute limit on free recordings should be enough for most of us. Screencastify is available in both free and paid versions. The icon upon download shows up at the top corner in a film strip image.
When recording, you can choose between screen casting what is inside the tab and record the full desktop mode. There is also a choice of screen resolution, audio recording, and embed webcam, which allows you to record yourself at the same time as the information on your computer screen.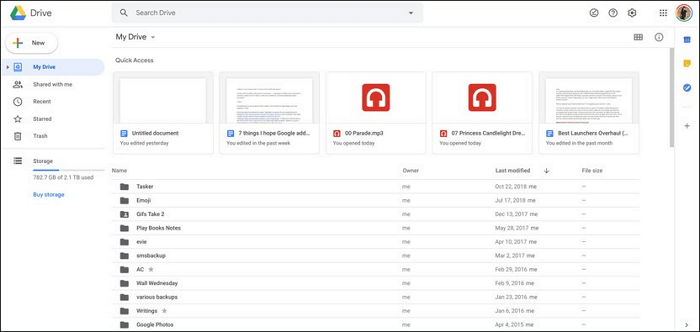 Step 1. Tap "Add to Chrome" on Screencastify's Chrome Web Store listing.
Step 2. Tap the Screencastify icon in the top right corner of your Chrome browser to launch it. Sign in with Google account.
Step 3. Tap the Screencastify icon in the top right corner of your Chrome browser again and tap "Record".
Step 4. Choose to record "Your Entire Screen" to record the entire display.
Step 5. When you're done recording, tap the "Stop" icon in the recording controls at the bottom of the screen.
Step 6. Name the video you recorded and close the tab to let Screencastify finish processing the video and saving the video to Google Drive.
With Loom, you can record your screen, voice, and face to create an instantly shareable video in a rather shorter period of time than it would take to type an email. You can record for up to one hour with this app - making it by far one of the most generous recorders when it comes to recording time. You will download it from the Chrome Store and use your Google Account to sign it. It has the same two options as the others, allowing you to either record the tab or the whole desktop. Before recording, you may adjust the settings, and then you hit the "Record" button. We prepared a tutorial for you.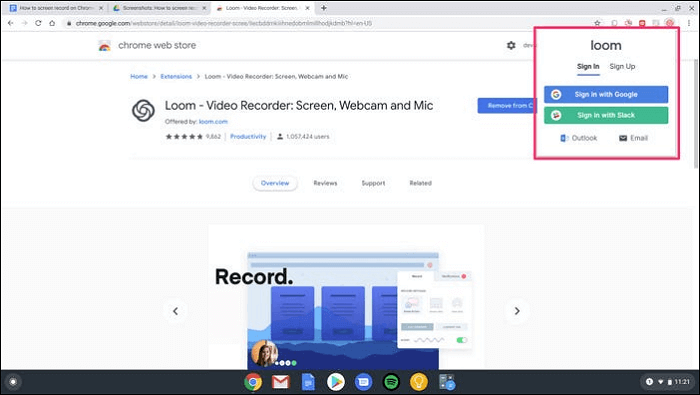 Step 1. Open Chrome Web Store, enter "loom" in the search box.
Step 2. Add Loom to Chrome by clicking the blue "Add to Chrome" button.
Step 3. Launch the extension, login, agree to the terms of service, and set up your account.
Step 4. Open a new window, then click the "Loom" icon again.
Step 5. Allow the extension to use your camera and microphone and set up the recording as desired.
Step 6. Click "Start Recording" and wait for the process.
Step 7. To end the screen recording, you need to click the green check-mark located in the bottom-left corner of the screen.
Part 2. Easiest Way to Screen Record on Windows
To record the screen on Windows, you need EaseUS RecExperts. This professional screen recording software is full-featured. It can record part of or the whole screen on your computer, record audio (microphone or system sound), and record webcam (more than one webcam supported) for you.
If you are a game player who wants to keep your operations in the game as a souvenir but have no idea about how to record gameplay on pc, EaseUS RecExperts can help you to solve this problem. 
It's rich-featured and user-friendly, even for beginners who don't know how to record zoom meeting and how to record a class. Dedicated to helping novice make professional-looking recorded videos with easy steps, EaseUS RecExperts is quite easy-to-use for all users.
With this program, you can make gameplay live-shows, record the audio, and record the webcam. In a word, if you are a Windows user, just download it. To show you how to use it to record the screen, we offer you the operation steps below.
Step 1. Launch EaseUS RecExperts. You can choose one of the four main functions on the main screen. Here you need to click "Record Screen".

Step 2. Click "Custom" to select a screen area to record. You may choose "Full Screen", "Selected Region", "Fixed Region", "Locked Window" or to customize window size here. If you want to record the screen and webcam at the same time, make sure you connected a webcam to your computer.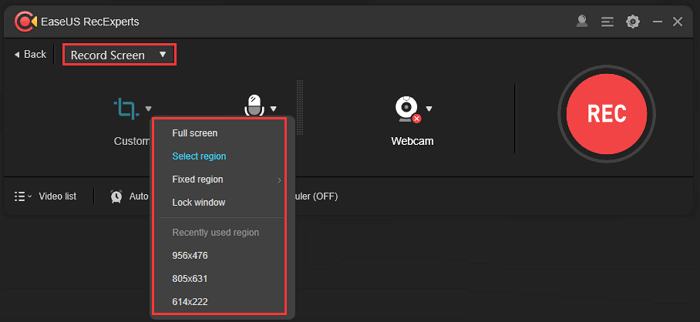 Step 3. Click "Microphone", and you may choose to record system sound only, record microphone only, record both, or record without audio.

Step 4. Click "REC" to start recording. After recording completed, the videos will be shown on the "Video List".

Step 5. Right-click the video recorded, you may preview, compress, edit, share the video, and do more.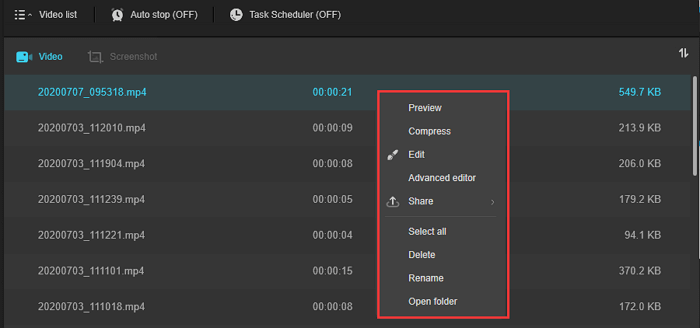 Conclusion
To sum up, there are many extensions that can record the screen on Chromebook for you. All you need to do is to choose one. However, for all the Windows users, especially for those who don't have much experience in screen recording, we strongly recommend you to download the full-featured and lightweight software - EaseUS RecExperts by clicking the blue button below.