How to Record Switch Gameplay Without Capture Card

Jane Zhou updated on Mar 22, 2021 to Screen Recording Utility | How-to Articles
Nintendo Switch is an amazing device that enables you to play your favorite games no matter where you are. And you can show your friends how you play those games by recording them and share those clips on various platforms like YouTube and so on.
But how to record Switch gameplay? The device provides you a default recorder to do that while you can also record the Switch gameplay on PC using a capture card. Recording videos directly on Switch is convenient, but you can edit the higher quality recordings if you choose to capture the gameplay on PC. 
If you want to know more about the detailed steps to record Switch gameplay, keep reading this post.
Quick Navigation:
Related Article: How to Record Wii U Gameplay Without Capture Card 
How to Record Nintendo Switch Gameplay Directly
If you don't want to use a capture card to record Switch gameplay, you can try the Nintendo Switch's built-in recorder. It enables you to capture the gameplay for up to 30 seconds, and if it can meet your needs, you can check the detailed tutorials below.
Steps to Record on Nintendo Switch:
Start your gameplay on Nintendo Switch.
Press and hold down the Capture Button on the left Joy-Con. (The Capture Button is a square button that is located under the directional pad).
Make a long press to start the recording. Once done, you can view the captured video in the Album.
If you only want to take a screenshot of the gameplay, you can make a quick press to capture the current screen.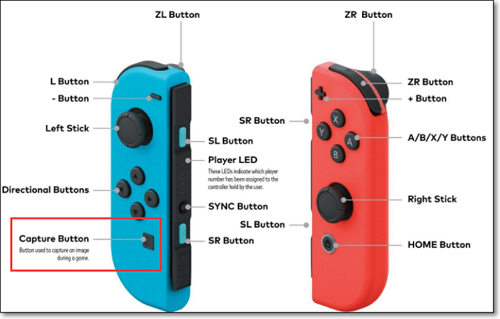 Apart from recording videos, it also supports taking screenshots from the saved gameplay video.
How to Take a Screenshot of Recording:
Back to the HOME Menu, tap "Album > All Screenshots and Videos."
Choose a video to edit, and the video playback will begin. while playing, you can press "Y" to stop it
Tap "Editing and Posting > Save as Screenshot" to take a screencast
 Tips for Nintendo Switch Recording

The built-in recorder only supports recording for 30 seconds. If you are a seasonal gamer and want to show your skills, it may not be sufficient for you. For a long recording, you can record Switch gameplay with a capture card. 
How to Record Nintendo Switch with a PC
If you don't want to invest in a high-end capture card but still want to record the gameplay, there is a method to do that. This method requires you to connect your Switch to your computer. Once you have made this connection, you can use a tool named EaseUS RecExperts for Windows to record your screen.
This wonderful screen recorder offers you a specialized game recording mode to capture any game you are playing on PC. As you can set the frame rate as 60 fps, you can record any PC game with no lag effortlessly.
Before recording Switch gameplay with it, you need to connect Switch to your PC and show your gameplay on the screen. After finishing all the settings, you can start recording Switch gameplay by following the steps below.
How to Capture Switch Gameplay:
Step 1. Launch EaseUS RecExperts. You can choose one of the four main functions on the main screen. Here you need to click "Record Screen".

Step 2. Click "Custom" to select a screen area to record. You may choose "Full Screen", "Selected Region", "Fixed Region", "Locked Window" or to customize window size here. If you want to record the screen and webcam at the same time, make sure you connected a webcam to your computer.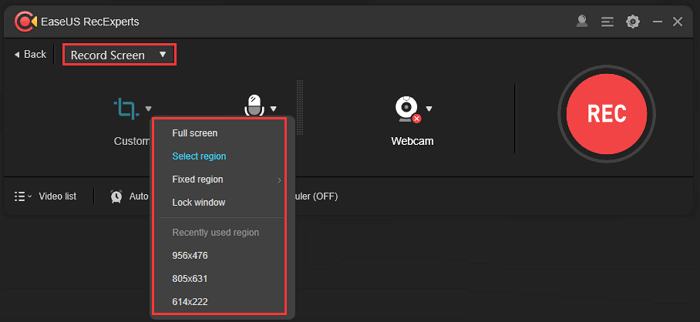 Step 3. Click "Microphone", and you may choose to record system sound only, record microphone only, record both, or record without audio.

Step 4. Click "REC" to start recording. After recording completed, the videos will be shown on the "Video List".

Step 5. Right-click the video recorded, you may preview, compress, edit, share the video, and do more.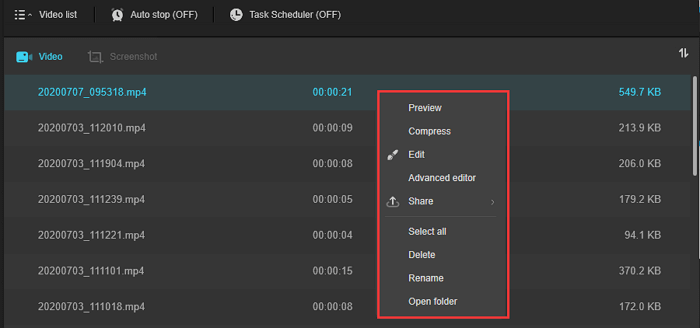 How to Record Nintendo Switch with Capture Card
For a long recording, you can try some professional screen recording software. These programs enable you to record Switch gameplay on your PC for a long time with high-quality output. And you can even record gameplay of the games that have recording restrictions. Your games will not be able to detect that you have plugged-in a capture card to your Switch.
Prerequisites
You will need the following items before you can use a capture card to record your Switch gameplay.
A Nintendo Switch device
A Nintendo Switch Dock
A desktop computer
HDMI cables to connect the capture card
Once you have grabbed the required items, you are ready to plug them into your devices and start recording your gameplay. The following are step-by-step instructions on how to record switch gameplay on PC in this way.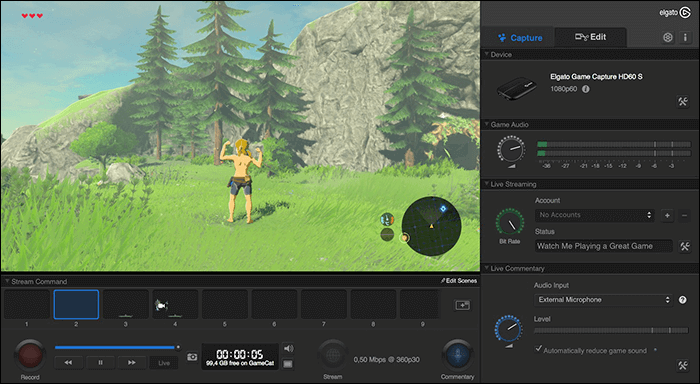 How to Record Gameplay on Switch:
Step 1. Plug one end of your first HDMI cable into the "HDMI OUT" port on your Nintendo Switch Dock and plug the other end of the HDMI cable into the "HDMI IN" port on your capture card.
Then, plug the first end of the HDMI cable into the "HDMI OUT" port on your capture card and plug the other end of this cable into your monitor's "HDMI IN" port.
Step 2. Connect your Nintendo Switch to the Nintendo Switch Dock so that it becomes part of the package, then Connect your capture card to your desktop computer using a USB cable.
Step 3. Connect your capture card to your desktop computer using a USB cable. Your computer should be able to recognize the device. Then, launch the capture card software on your computer. This software will help you record your gameplay.
Click on the "Record" option in the software to record your gameplay. Click on the "Stop" button when you have finished recording your gameplay.
Bonus: How to Edit the Recorded Videos
If you have recorded your Nintendo Switch gameplay or any other gameplay for that matter, you need to edit your video so that it is refined and has all the items that you want it to have.
Therefore, you should learn to edit your videos and only publish them when ready to go live. If you are not sure how to edit your videos, you can use a video editing tool like EaseUS Video Editor.
This software brings with it a ton of features to help you edit your videos exactly the way you want. This way, you can load your videos, edit them, add and remove content from them, and finish editing them without any hassle at all.
The following are the steps on how you can use this video editor on your Windows PC.
Step 1. Open EaseUS Video Editor
You'll see there are 4:3 and 16:9 modes for your choice. Select the correct mode based on your original video aspect ratio or the websites that your video will be uploaded to.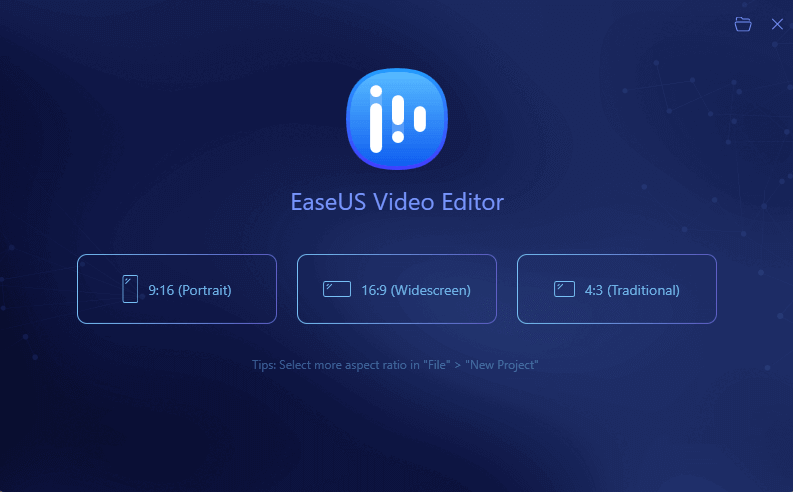 Step 2. Import Videos
You can import the media that you are going to edit, apply texts/filters/overlays/transitions to the video clips. If you install and run the program for the first time, you can learn how to use the basic editing functions step by step via the prompts.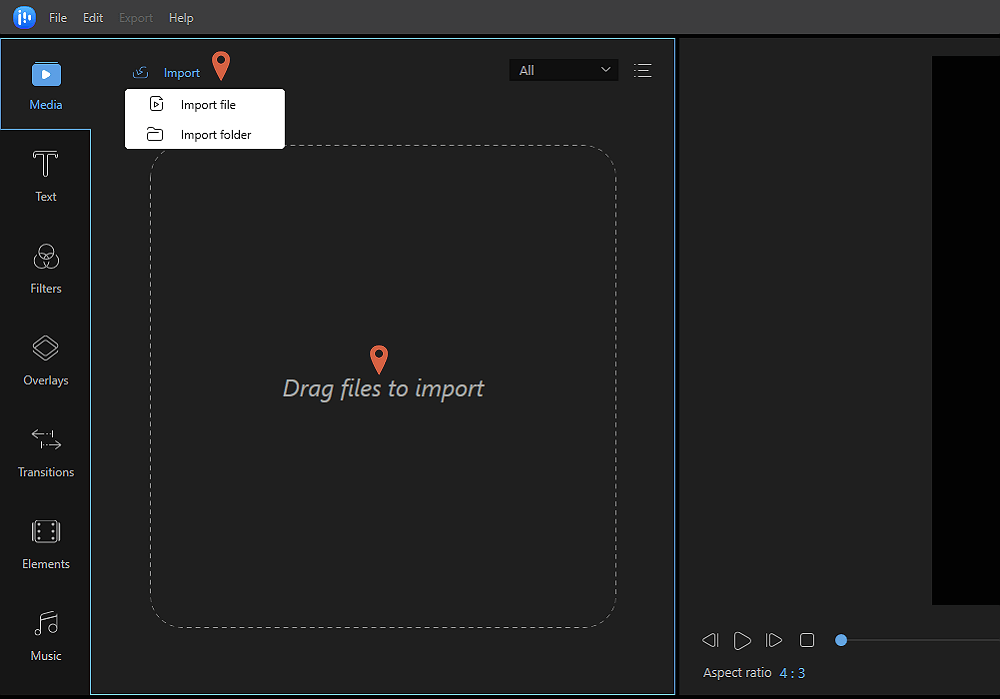 Step 3. Add to Project
Add video clips to the timeline panel by dragging and dropping from the Media Library. You can also right-click the clips in the "Media" and choose "Add to Project" to load them to the timeline.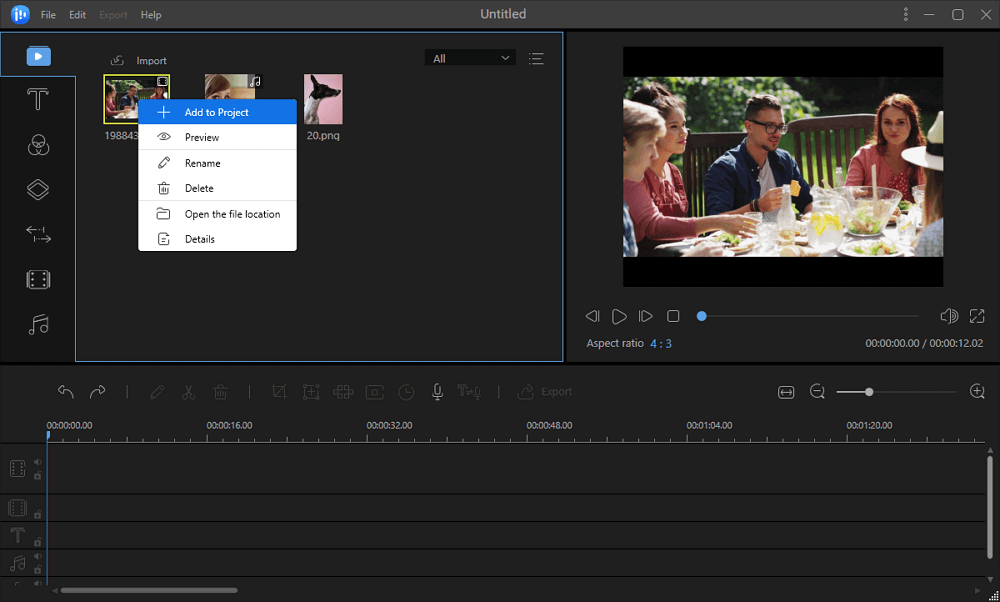 Step 4. Edit Videos
Right-click the video and select "Edit".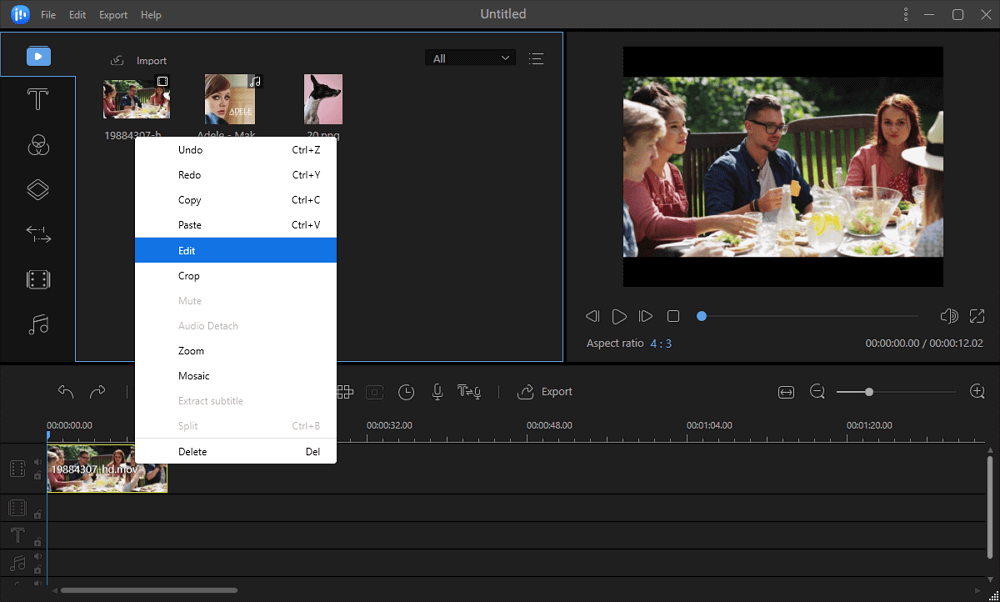 Then, you can split, trim, speed, rotate, add watermark or enhance video clips.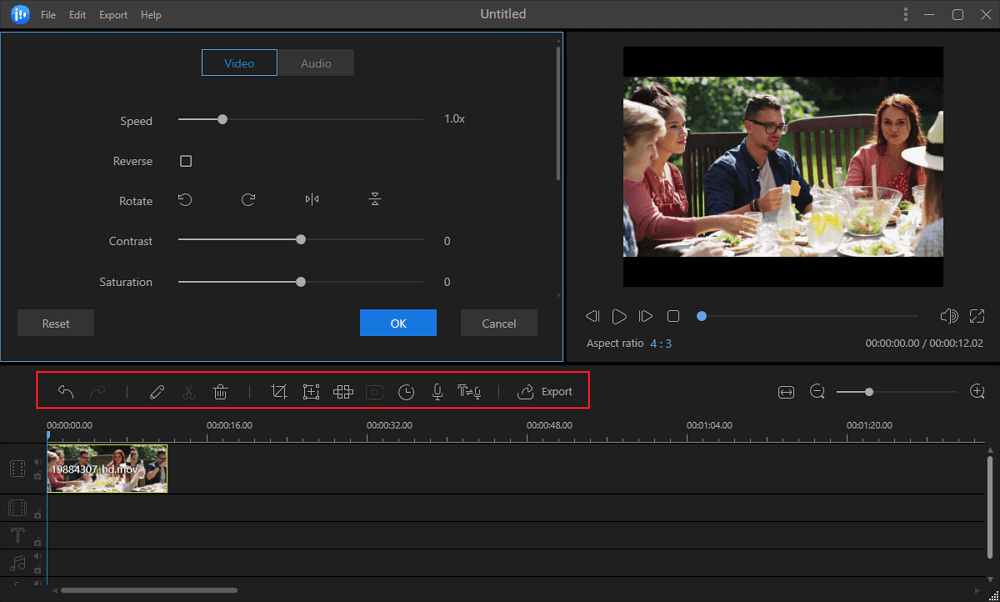 Step 5. Export Projects
Click "Export" in the Toolbar to export the project. There are four available ways to save the project.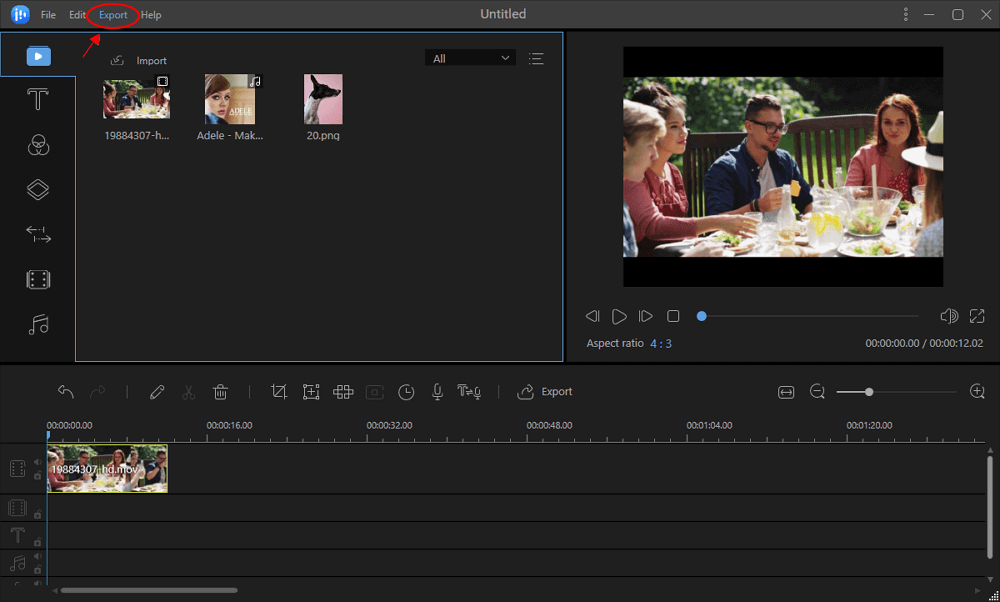 Conclusion
The Nintendo Switch might not be as popular as PlayStation or Xbox. However, that does not mean you cannot record gameplays on it. As shown in the above guide, you can know how to screen record on Switch using various ways.
In case you do not wish to spend on a capture card, you can use a software tool like EaseUS RecExperts to record your gameplays.