Top 5 Recorder for Lectures: How to Record Lectures Easily

Jane Zhou updated on Mar 25, 2021 to Screen Recording Utility | How-to Articles
As time and technology changed, most of you are willing to learn knowledge from online lecture videos, as you can get various information from all kinds of lectures without leaving home. Sometimes, you may find that a particular lecture is important and watch it again while offline, but how?
The easiest way is to record lectures with screen recorders. We will show you how to record a lecture on Windows/Mac/iPhone with the 5 best screen recorders on this page. Now continue reading to find more information.
Related Article: Top 12 Best Free Screen Recorder for Windows & Mac
How to Record a Lecture on Windows 10 
EaseUS RecExperts for Windows is an all-in-one screen recorder on the market, and it can help you record a lecture easily. Its simple and intuitive interface is friendly to all levels of users, especially the novices. This screen recording software allows you to record your screen in customized sizes, like a full screen, a single window, or a selected area.
Besides, it offers you many other options, like recording audio (system sound, microphone, or both), capturing Webcam, gameplay, zoom meeting, streaming audio and video, etc. This best app for recording lectures ensures that the recorded files are of high quality. 
More Features:
Support recording Webcam and audios easily
Offer basic and advance editing tools after recording
Support adding texts, lines, and arrows to emphasize the key points during recording
Record green screen Webcam to change the background
Export files in various output formats, like MOV, MP4, GIF, etc.
If you want to upload the recordings to other platforms directly, the "Share" button enables you to do that with only a few clicks. Click on the button below to download this lecture capturing software and have a try.
Best Way to Record a Lecture on Windows:
Step 1. Launch EaseUS RecExperts. You can choose one of the four main functions on the main screen. Here you need to click "Record Screen".

Step 2. Click "Custom" to select a screen area to record. You may choose "Full Screen", "Selected Region", "Fixed Region", "Locked Window" or to customize window size here. If you want to record the screen and webcam at the same time, make sure you connected a webcam to your computer.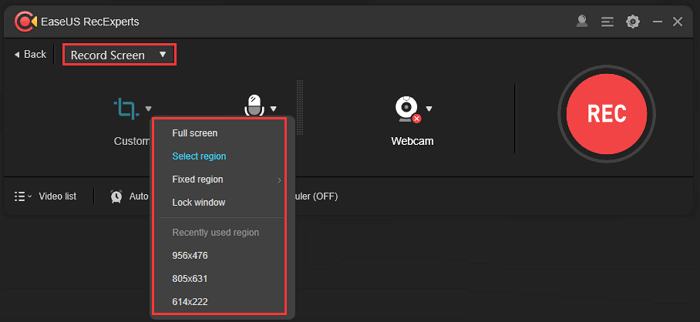 Step 3. Click "Microphone", and you may choose to record system sound only, record microphone only, record both, or record without audio.

Step 4. Click "REC" to start recording. After recording completed, the videos will be shown on the "Video List".

Step 5. Right-click the video recorded, you may preview, compress, edit, share the video, and do more.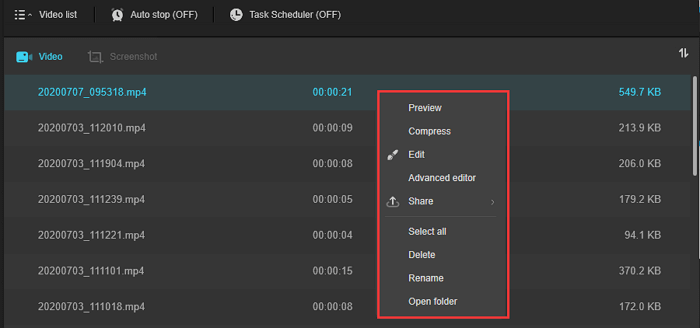 How to Record Online Lectures on Mac 
For Mac users, there still some freeware you can use to capture lectures. Here we will introduce two popular and reliable screen recorders for you.
1. QuickTime Player
QuickTime Player is a multifunctional program on Mac. This software can not only media files but record audio and screen on your computer. It can capture anything appearing on your screen with ease.
If you need to record an online lecture, you need to install free software called Soundflower on your computer, as Mac does not allow you to capture the internal audio.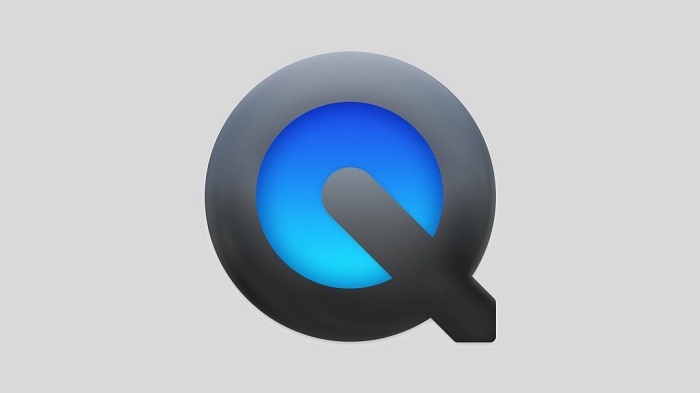 How to Record Lecture on Mac with QuickTime Player:
Step 1. Download and install Soundflower on your Mac. Then click "System" > "Sound Preference" and select Soundflower (2ch) as the Input audio from the Input bar.
Step 2. Open the lecture video that you want to record and launch QuickTime Player. Click "File" > "New Screen Recording" on the top bar. Then click the triangle beside the red button, and select Soundflower (2ch) from the drop-down menu.
Step 3. When you are ready, you can click the red button to start recording lectures. When the lecture finishes, click the stop button to end the recording.
Step 4. After that, you will find the recorded lectures on your Mac in the MOV format. And you can watch it anytime and anywhere.
This is a great third-party screen and Webcam recorder on Mac. It's an excellent choice for those who want more functions besides the QuickTime Player's basic tools.
When you are using QuickTime Player, a plug-in named Soundflower is indispensable to record the sound. But you don't need to install that plug-in if you record audios using EaseUS RecExperts. You can even effortlessly capture the system audios and your own voice simultaneously or separately.
Features:
Record Webcam in 1080P or 720p
Record voice on Mac without much effort
No watermark
Capture screen of iOS devices on Mac via AirPlay
After recording the lectures, you can export the recorded videos in M4A format and save them on any device you like. You can also share them with your friends or post them on video hosting platforms like Vimeo and YouTube.
If you need this recorder, click on the button to download it.
Best Way to Record Lectures on Mac:
Step 1. Launch EaseUS RecExperts on your Mac computer, and choose "Camera" on the main screen.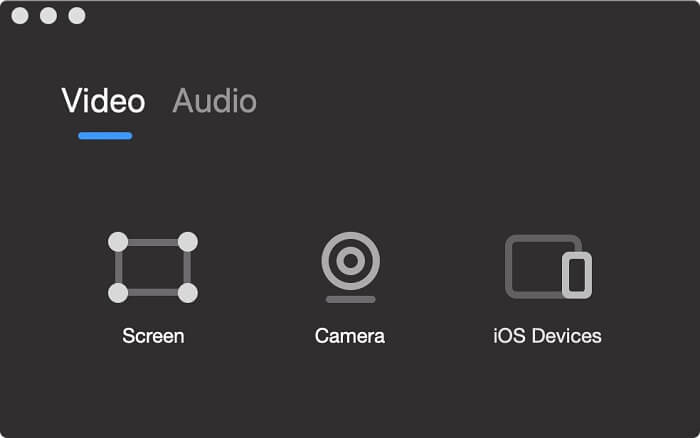 Step 2. Before recording, you can click on the Setting button to select the video/audio sources and even the video quality. Once the setting is done, you can click the big red circle button to begin your recording.
Step 3. While recording, you can choose to stop/resume/end the recording according to your needs.
Step 4. When you finish the recording, you can export the recorded video in MP4 format. Here you can set the file name, tags, location, and quality of your recorded video with ease.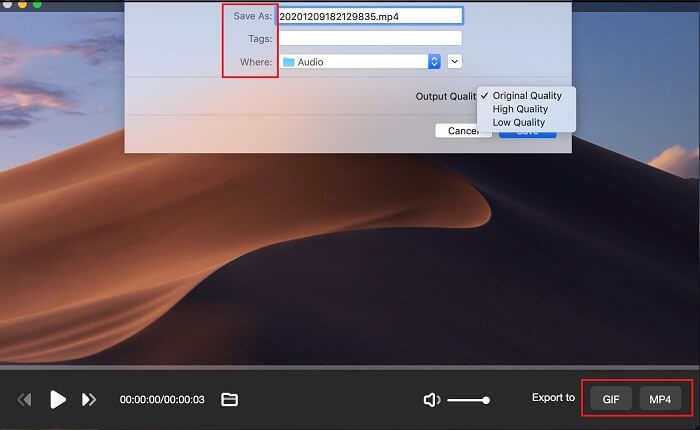 OBS Studio is an open-source screen recorder that is used widely all over the world. It is mainly used for video recording and live streaming. Apart from that, with rich features, it is also a wonderful lecture recorder.
You can use it to record any lecture video online to watch it while offline. However, it is a little difficult for beginners to use without guides.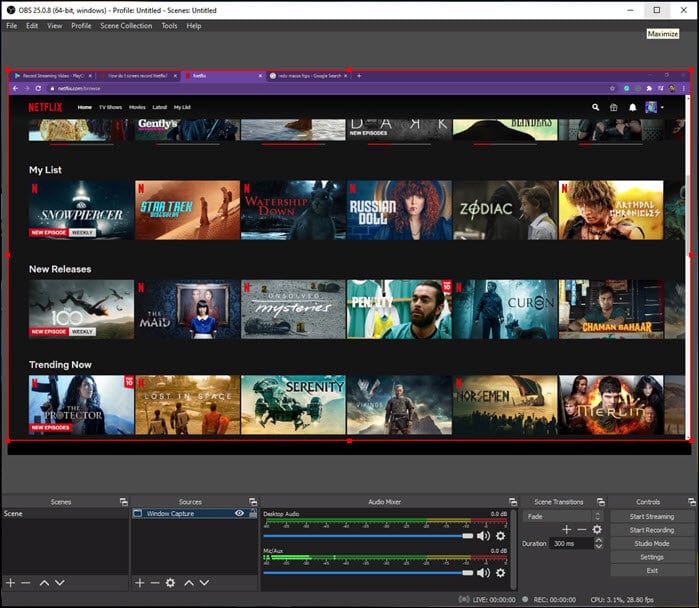 How to Record Lecture on Mac with OBS Studio:
Step 1. Download and install iShowU Audio Capture on your Mac. Then go to "Audio MIDI Setup" and choose the "iShowU Audio Capture" as the main device. 
Step 2. Choose the "System Preference" followed by "Sound Preference," and then select "Multi-Output Device." After that, open OBS Studio and set Audio to "iShowU Audio Capture."
Step 3. OBS Studio's main interface, right-click and choose Windows capture to select the lecture window you will record. Then you can click the red button to start capturing lectures.
Step 4. When it finishes, click the stop button to end the recording. You will find the recorded videos on your Mac.
How to Record Lecture on iPhone/iPad 
If you want to record online lectures on iPhone or iPad for convenience, you can use the iOS Screen Recorder. Using it, you can easily and quickly capture what you need on your iOS devices without installing third-party applications.
Know the screen recorder but do not know how to use it? Take a look at the following steps.
Note: You can use the iOS screen recorder only if the iOS system on your devices is 11, 12, or later versions.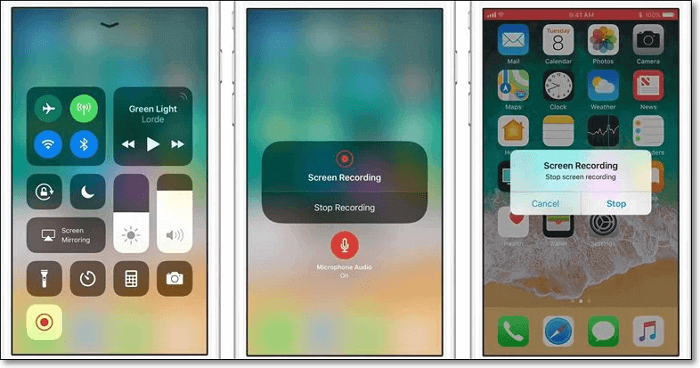 Detailed Tutorial for Recording Lectures:
Step 1. Unlock your iPhone or iPad, then tap "Setting" > "Control Centre" > "Customize Controls" to find "Screen Recording" in the bottom list. Then tap the "+" button.
Step 2. Find the lecture that you want to record and open it. Swipe down from the top-right of the screen, and you will see the Control Centre. Tap the screen recording and press "Start Recording" to start recording lectures.
Step 3. Tap the red bar to stop the recording of lectures. Then you can find the recorded lecture video in your Photos app.
Bonus Tips: How to Record a Lecture for Students Using Webcam 
In the first half of this post, we talked about recording online lectures or classes as a student. If you are a teacher, what you most want to know is how to record an online video lecture for your students. Of course, a powerful screen and Webcam recorder can help you do that. Before the recording, you need to do some preparations.
1. Prepare Lecture Contents and Slides
First of all, you need to plan the contents you want to discuss in the lecture in advance. This plan can be as accurate as possible to know how to allocate the class time clearly.
And the attractive slides can help your student understand some key points and remember important knowledge.
2. Download and Install the Recorder for Lectures
When it comes to the lecture recording software, you should pay attention to the recorder's essential functions. For example, it should allow you to record Webcam in high quality and record both the computer sound and your own voice. EaseUS RecExperts can meet all those needs in recording a lecture.
In addition to those basic functions, sometimes you may need to draw lines or arrows to highlight important things. Therefore, the recorder should offer you an annotating tool. The Windows version of the recorder we mentioned above enables you to do that without much effort.
If this is exactly what you want, click the button below to download the recorder now.
3. Optimize Audio and Video Quality
Before recording the lectures, you need to customize some settings of the video and audio. You can choose the most suitable frame rate and bitrate according to your need ( for Windows Version). Make sure that you select the best video quality and volume.
Besides that, make sure that you choose a great light source. A light in front of you could be better than one behind you. Then, try your best to avoid the background noise, which will distract students' attention.
4. Start Recording
Now, you can begin to capture lectures for your students. If you want to improve the video and audio quality, an external microphone and an external camera will be helpful.
If you are using a MacBook, click the article below to know the detailed steps to record Webcam.

You will know everything from creating video tutorials and demos to recording Webcam chats and video calls on your MacBook in this post.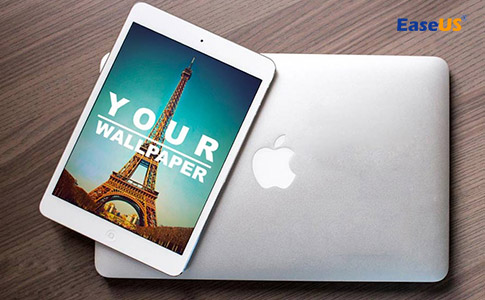 If you want to record an online class for your students on Windows, you can follow the steps in this article: >>How to Record Webcam on Windows PC.
The Bottom Line
Regardless of what devices you are using to record lectures, you can find the best app for recording lectures in this article.
If you want to do the recording on iPhone or iPad, the built-in screen recorder is your best choice. If you are using Mac, there are also some lecture video recorders.
If you work on a Windows computer, we highly recommend EaseUS RecExperts. This screen recording software can record audio, screen, webcam, gameplay, etc., with simple clicks. It can meet all your needs and never disappoint you!