[12 Software] How to Record a Video on Mac and Windows for Free

Jane Zhou updated on Dec 22, 2020 to Screen Recording Utility | How-to Articles
There are dozens of reasons why you may want to record a video on your computer. If you do not have an external camera and you want to make videos, you will need to use your computer's camera to make the video. There are many other occasions when you may need to use your webcam to shoot a video on your machine. Fortunately, there are dozens of tools out there to help you record videos on your computers. These tools help you record videos on both Windows and Mac machines. This way you are covered for both the platforms.
Top 12 Free Recorders for Windows and Mac:
If you are on a Windows machine, there are several options to choose from for your video recordings. The issue with most recorders is that they do not live up to the hype. If you are already disappointed by those tools, try EaseUS RecExperts. It is an excellent utility that allows you to record both your screen as well as your webcam.
With this tool, you can easily and quickly record the screen of your computer and record video from your webcam. The webcam video can be recorded with various customizable options. The operation is quite simple. You just need to follow the tutorial we give you below.
Step 1. Launch EaseUS RecExperts. You can choose one of the four main functions on the main screen. Here you need to click "Record Screen".

Step 2. Click "Custom" to select a screen area to record. You may choose "Full Screen", "Selected Region", "Fixed Region", "Locked Window" or to customize window size here. If you want to record the screen and webcam at the same time, make sure you connected a webcam to your computer.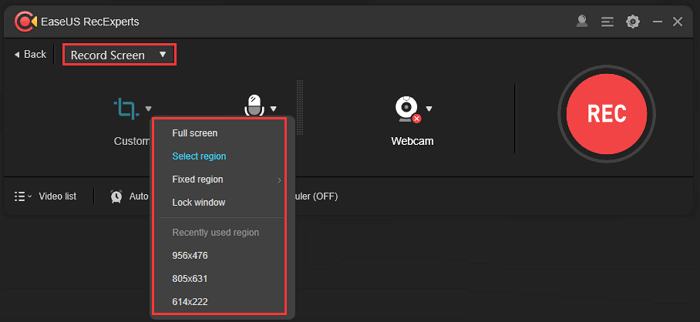 Step 3. Click "Microphone", and you may choose to record system sound only, record microphone only, record both, or record without audio.

Step 4. Click "REC" to start recording. After recording completed, the videos will be shown on the "Video List".

Step 5. Right-click the video recorded, you may preview, compress, edit, share the video, and do more.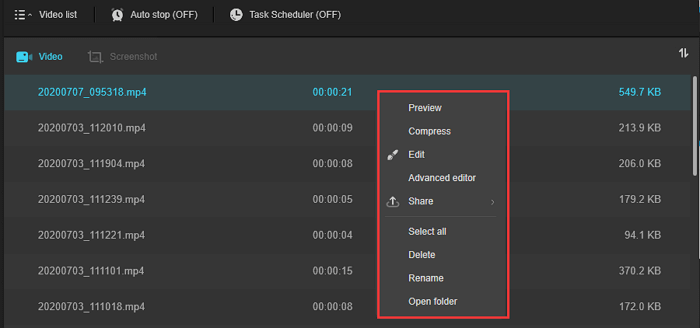 Top 2. Bandicam (Windows 8/7/Vista/XP)
Bandicam is a screen recording tool but you can use it to record your videos as well. It comes loaded with several features like the ability to record your screen with various options, record your gameplay, and even record from your devices. That last option is what allows you to record from your devices like your webcam. Using that option, you can specify your webcam as an input video device and then use the tool to record your video. It works as simple as that. The tool supports various other gadgets as well for the recording.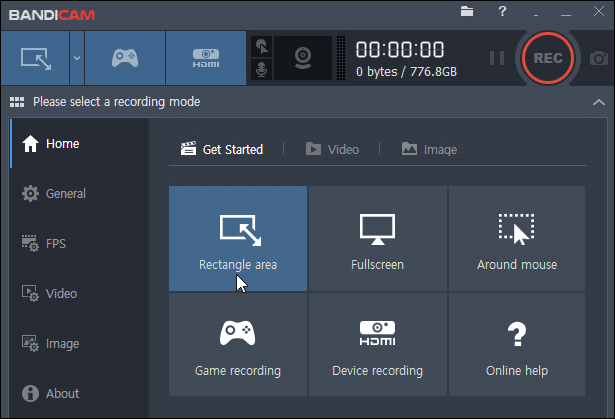 Pros:
Add your video as an overlay to the screen recordings
Multiple resolutions to choose from
Chroma key support
Cons:
There are not any video editing options
No support for many video formats
The free version has limited features
Most tools that allow you to record videos on your Windows and Mac machines require you to install the client apps on your devices. If you are only looking to make a single or a couple of videos, then it might be a good idea to use a browser-based tool to make your recordings. Web Camera is an online tool that allows you to record videos on both your Mac and Windows machines using your web browsers. All you need to do is head over to the site and click on an option to begin recording from your webcam.
Pros:
No installation is required
Works from any web browser
Multiple resolution support
Cons:
You cannot record in full HD
You cannot record both microphone and system sound at once
No option to select an output format
Top 4. CamDesk (Windows)
CamDesk is less of a fully-featured app and more of a widget that you can place on your desktop and access your webcams. With this tool, you can preview the footage of your computer's webcam. Then you can use the recording option to make a recording of your webcam. While this tool may not have as many features as other similar tools, it does the job that it is built for. You can even change the transparency for your webcam widget so that you can see your computer's background.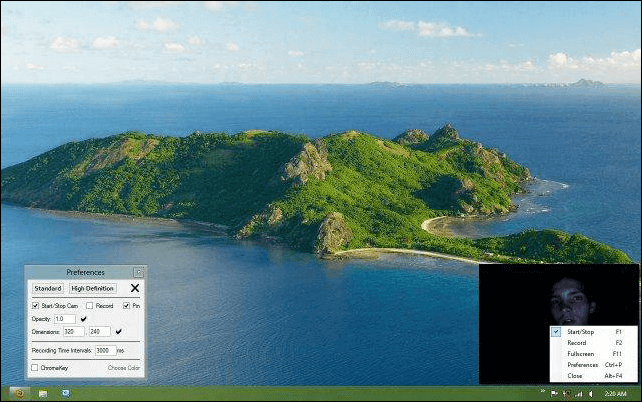 Pros:
Modify your webcam dimensions
Modify the webcam opacity
Support for chroma key
Cons:
Does not have many features
No editing tools
No support for popular video formats
Top 5. Debut (Windows 8/7/Vista/XP)
Debut is a popular tool to make recordings of both your screen and your webcam. This tool comes built with many useful features like the ability to use your webcam as an overlay for your screen recording. This is a total solution for all your video recording needs for your computer. With the tool, you can record videos on your computer from various webcams. You can even record streaming content on your machine. It supports several popular video formats which means your recordings can be played on nearly all devices.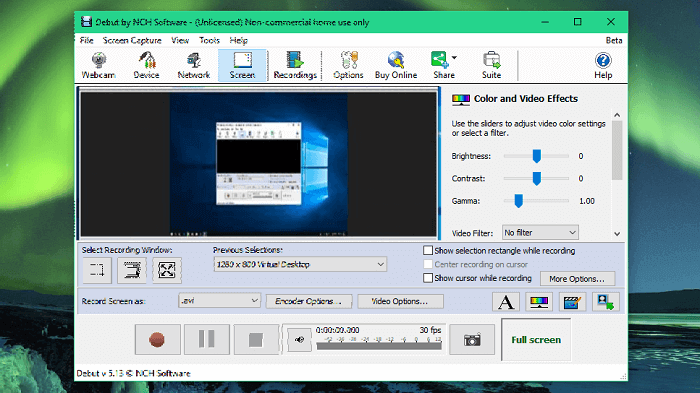 Pros:
Record videos from multiple devices
Record videos without sound
Many editing tools
Cons:
You cannot upload videos directly to social media sites
Overwhelming for new users as it has loads of options
Occasional bugs
Most video recording tools that you find are pretty boring with old interfaces. If you like something that is modern and is exciting to work with, look no further than Logitech Capture. It is a utility for computers that lets you make some really interesting videos using your webcams. All you need to do is grab the utility and install it on your computer. Then, play around with many features that it offers about recording videos on your computer. You can select from multiple webcam devices, custom audio channels, and so on.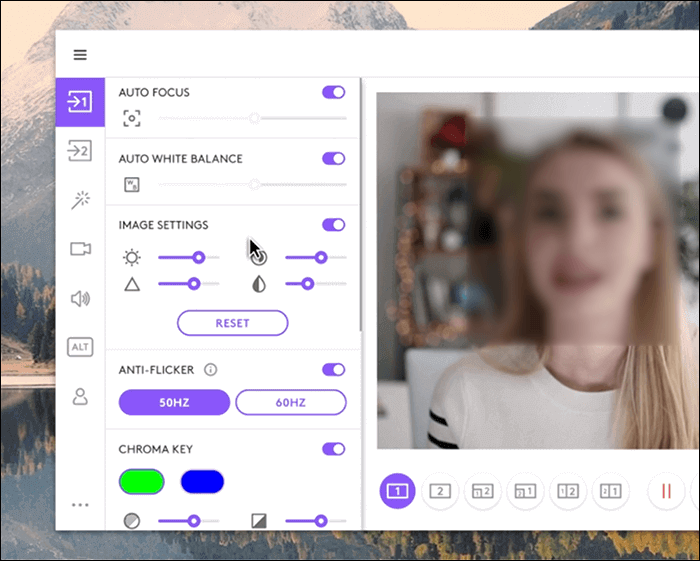 Pros:
Presets to choose from
Backlight correction
Custom video recording priorities
Cons:
Beginners might find it difficult to use it as it has a ton of options
The user interface is not clean
No regular updates
If you want to learn how to record a video on a Mac, then you do not need to look further than the prebuilt apps on your machine. Mac comes loaded with several apps that you can use to get started on many of your tasks. One of these apps is QuickTime Player, and besides letting you play your media files, it allows you to record videos as well. All you need to do is start a new movie recording in the app and it will start recording a video from your webcam. You can then adjust various settings according to how you see them fit. It natively works on Macs so there are no compatibility issues.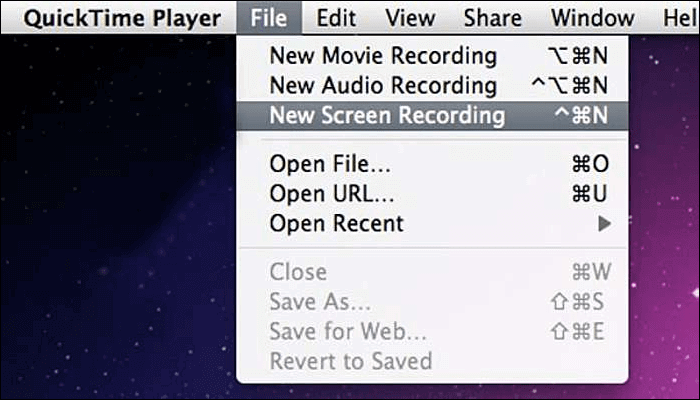 Pros:
Native integration with macOS
High-quality video recording on Mac
Keyboard shortcut support
Cons:
Not many video formats to choose from
Cannot add your webcam as an overlay
Cannot record both system and microphone simultaneously
Top 8. CamWiz Webcam Recorder (macOS X 10.9 or later)
CamWiz Webcam Recorder is a video recorder that not only supports the built-in webcam on your Mac but has support for USB web cameras as well. This means you can plug just about any type of webcam into your computer and record your videos from it. The software comes with the night vision mode to enhance the quality of your videos when you are recording at nights with lowlights. It supports audio recording as well. You can specify custom resolutions for your video recordings with this app.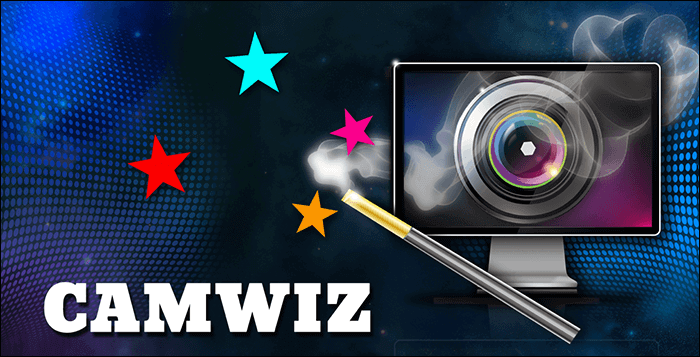 Pros:
Preview and record videos on Mac
Video recording timer
Add a timestamp to your recordings
Cons:
The tool is laggy
The interface is not user-friendly
Sometimes the recorded videos do not open
Download Link: https://apps.apple.com/us/app/camwiz-webcam-recorder/id580385968?mt=12
Top 9. ShareX (Windows 10/8.1/7)
If you have ever looked up on Google for a screen recorder or a webcam recorder, you have likely come across ShareX. It is an amazing tool that allows you to capture and share screenshots on your computers. You can use the tool to make video recordings as well. There are many configurable options when it comes to recording videos with this software. You just need to set the options according to your needs and it will take care of the rest for you. It is an open-source tool meaning you are free to view the source code of the program.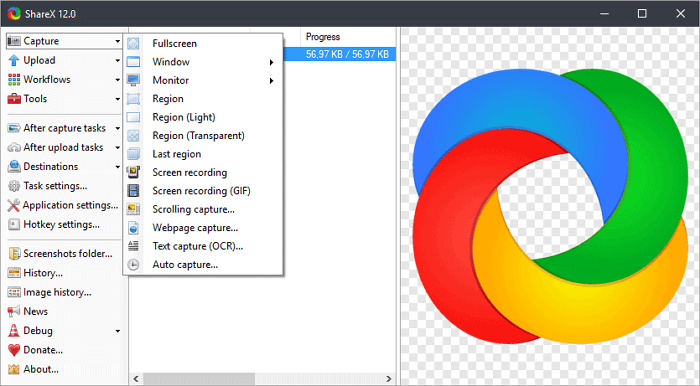 Pros:
Record your screen as well as your webcam
Quickly share your recordings with anyone
Unlimited file size recordings
Cons:
Not beginner-friendly as requires configuring options
The user interface could have been better
No editing tools
Top 10. Screeny (macOS X 10.7 or later)
Screeny is a pretty flexible tool to make both images and video recordings on your Mac computer. With the tool, you can decide what portion of the screen or webcam you want to be covered. It then offers various customizable options like custom variable frame rates for your recordings. It saves your recordings in the highest possible quality which then allows you to trim it down to your chosen quality if you want. You can use both your built-in as well as an external webcam to make video recordings.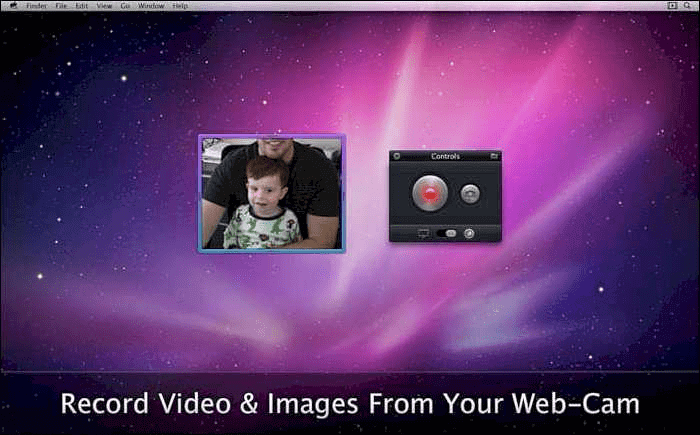 Pros:
Easy to configure options
Add a webcam overlay to your screen recordings
Automatically upload videos to the cloud
Cons:
It often crashes while recording videos
No regular updates
Sometimes you can face system audio issues
Download Link: https://apps.apple.com/us/app/screeny/id440991524?mt=12
Top 11. ScreenFlow (macOS 10.13 or later)
ScreenFlow is a tool for professionals to record both the computer screen and webcam footage. This tool has all the business options that you would ever need while making some professional videos with your computer. It is a Mac-only tool meaning the developers only focus on getting the software to run on Macs with maximum efficiency. It comes with a video editor as well so that you can refine your videos once they have been recorded. It offers high-quality recordings from your webcams.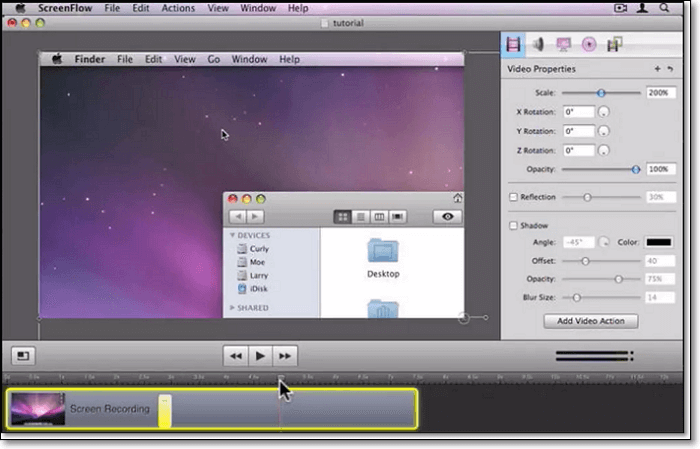 Pros:
Record from multiple screens
Custom webcam and audio sources
Fully-featured video editor
Cons:
The free trial has very limited features
Requires one to learn so one can use the tool
A bit expensive than other similar tools
Top 12. Webcamoid (Windows 8 or later)
Webcamoid is a fully-featured webcam suite offering various options to record with and play around your computer's webcam. It is a cross-platform tool that offers dozens of features to help you make video recordings on your computers. It supports multiple webcams, has custom options for each of your webcams, and even records your computer screen. It has been written in a popular programming language to ensure it is as efficient with the system as it is with the user.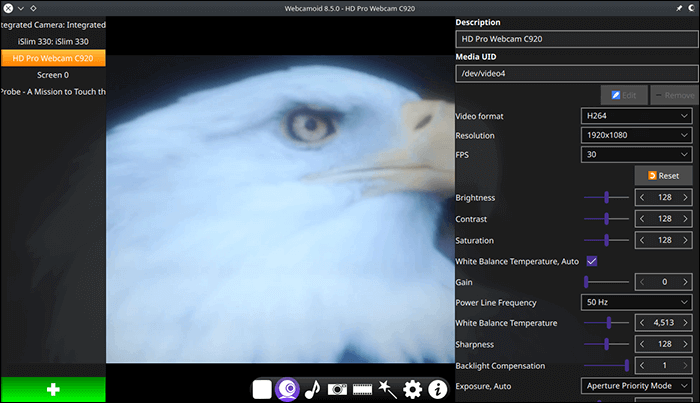 Pros:
Free and open-source
Capture and record from your webcam
Support for several video formats
Cons:
The interface could be improved
Occasional bugs
Sometimes it suddenly closes
Conclusion
If you are looking for ways to record a video on your Mac or Windows computer, the above guide lists some of the best tools you can use to do the task. EaseUS RecExperts is certainly the best one as it offers tons of features while still maintaining the simplicity of use for the users. You can try out various apps for your platform and then decide which one to go for.