How to Record a GIF on Windows/Mac/iPhone

Jane Zhou updated on Mar 19, 2021 to Screen Recording Utility | How-to Articles
Have you ever found a GIF very interesting and want to save it to your computer or mobile phone? But unfortunately, sometimes, you just can't download the GIF file to your computer for some reason. Under this circumstance, you need a recorder to record the GIF and save it to your device for you. In this tutorial, we show you how to record a GIF using the software we recommend on Windows, Mac, and iPhone. For Windows users, EaseUS RecExperts is definitely the best choice for recording a video as GIF and record a GIF on the screen directly.
Main Content of This Page
Part 1. What Is a GIF?
The GIF (Graphics Interchange Format) was invented in 1987. It was supposed to be replaced by PNG (Portable Network Graphics), which came along in 1996 and was characterized with better transparency and compression, there was one thing it can't do: animation.
GIFs are easy to share and make. And these days, you can see them everywhere, especially on Buzzfeed. As a result, everyone is looking to create their own GIFs. And luckily, with the launch of macOS High Sierra, it got even easier to do so.
Part 2. How to Record a GIF on Windows
When it comes to recording things, no matter what you want to record, EaseUS RecExperts is always here to help. This full-featured but lightweight screen recording software is capable of recording anything on your screen and save the content as video, audio, or image files. With this screen recorder, you can capture the full screen, record the microphone, a webcam, even gameplay easily.
If you don't know how to record zoom meeting when you cannot attend an online meeting, you can set a scheduled recording task on EaseUS RecExperts, it will record the meeting for you punctually. You can watch the recorded video as if you were there when the meeting is carrying on.
Besides the functions mentioned above, you can also use it to record a GIF file. Then, you can easily share this interesting picture with your friends. To show you how to record a GIF with this tool, we give you a comprehensive tutorial below.
Step 1. Start the software and click the Setting on the top right of the menu. Then choose the output folder and the video format – GIF (selecting appropriate bitrate and quality), select the audio output format, and the format of the screenshot.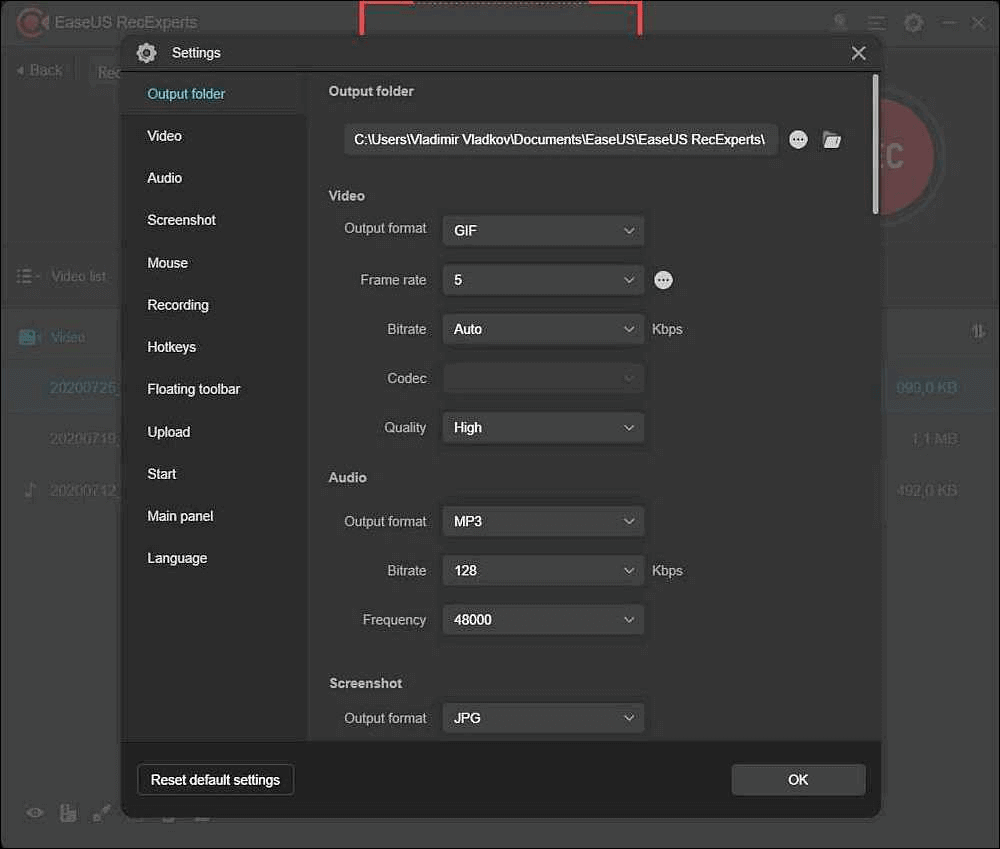 Step 2. Select the hotkeys, which will help you during the recording, like start/stop recording (F7 + Ctrl/Shift/Alt), to hide or not the floating toolbar when recording, etc.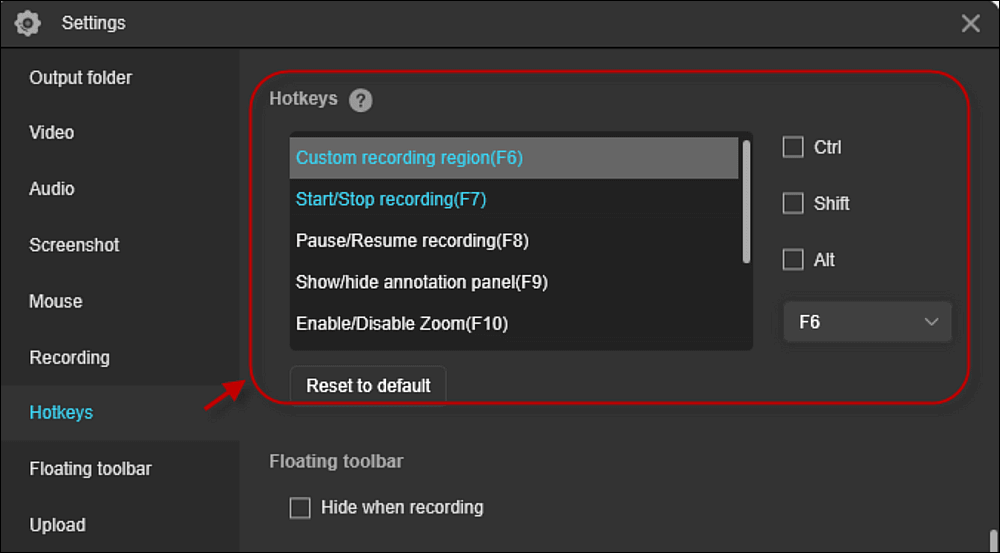 Step 3. Select the region of your screen, covering exactly the video. Then start the video player and click on the big red button "REC" to start recording the GIF. You can also switch on the autostop function.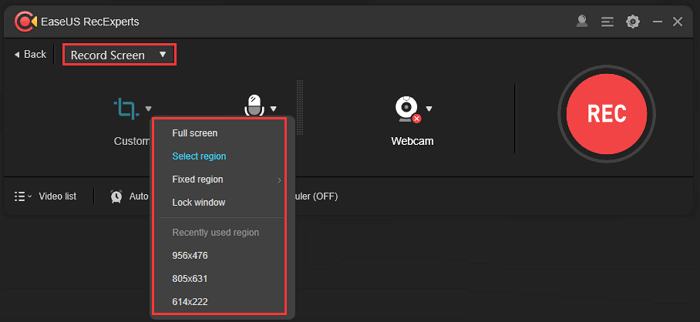 Step 4. When the recording is finished, you can start the advanced editor, which will start the EaseUS Video Editor (if you have this application).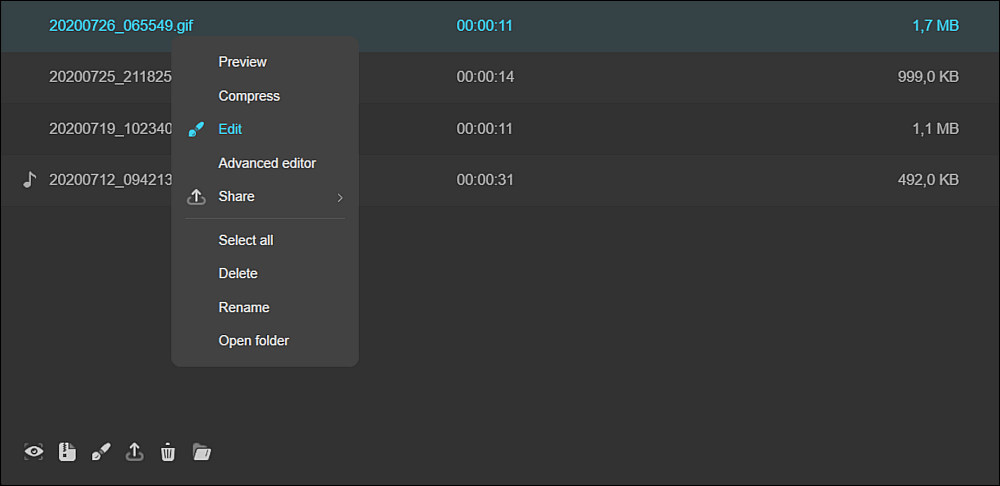 Step 5. Share your GIF to YouTube or Vimeo, or upload it to your Gdrive/Dropbox account.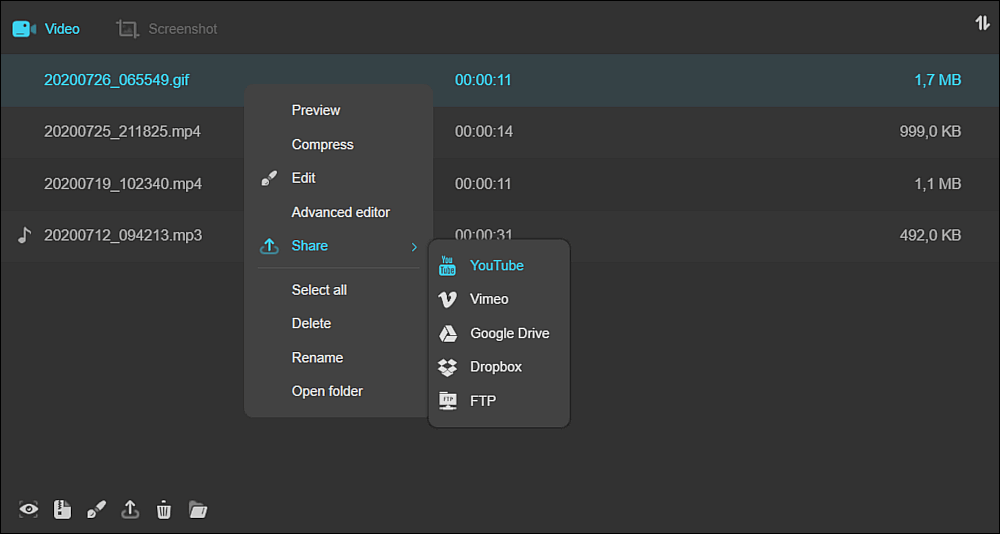 Part 3. How to Record a GIF on Mac
GIPHY Capture (used to be called GifGrabber) is a free piece of software that you can download from the Mac App Store. And it allows you to select a portion of your Mac display, record it, and save it into a GIF. The best part of GIPHY Capture is that it's not exclusively for one service - whatever you display on your Mac can be converted into a GIF extremely quickly and extremely easily. We'll show you how we record a GIF with the operation steps.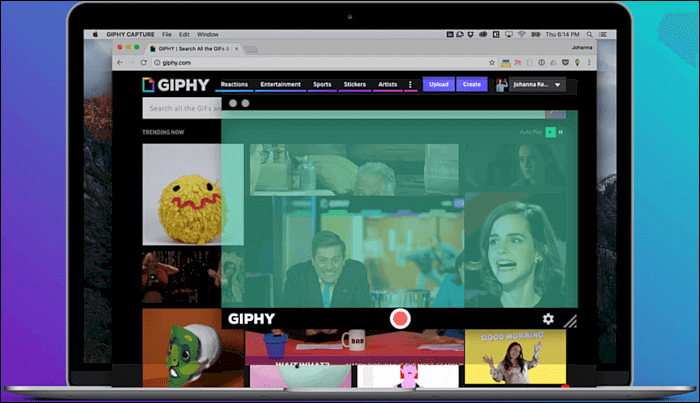 Step 1. After downloading GIPHY Capture from the Mac App Store, launch the software, and a green square will appear on the screen.
Step 2. Load up the video that we wanted to create a GIF of and rearrange the box to fit the video perfectly. Click "Start Recording" to start creating the GIF. You have a maximum of 30 seconds to use, but try to use as little as possible; otherwise, the GIF files can get quite big.
Step 3. Once the GIF has been captured, click the GIPHY Capture logo in the Menu Bar and select your GIF. You can then resize, trim your GIF, and even generate a URL for it.
Step 4. The "Captions" tab also lets you add text captions to your GIFs with varied fonts, sizes, and colors.
Step 5. Once you've saved your GIF, you'll be able to do as you please. It's important to note that once you quit the app, all unsaved GIFs will be discarded.
Download link: https://apps.apple.com/us/app/giphy-capture-the-gif-maker/id668208984?mt=12
Part 4. How to Record a GIF on iPhone
There is no need to go through complex or inconvenient iPhone recorder apps if you want to capture gameplay, a video call, or anything else on your iPhone. Now you can do it easily on your computer screen. Simply launch Acethinker and click the red "Record" button on the interface, and the program will start to record anything that lies on your iPhone screen. Whether you are viewing videos, playing games, or having video chats, you can capture things n the screen as videos, screenshots, or GIFs.
As long as your iOS device and computer are connected to the same network, you can leave the computer and take your iPhone with you without interrupting your recording. After recording, you are free to upload the GIF to a social network or a video site like YouTube, Facebook, and Dropbox, etc.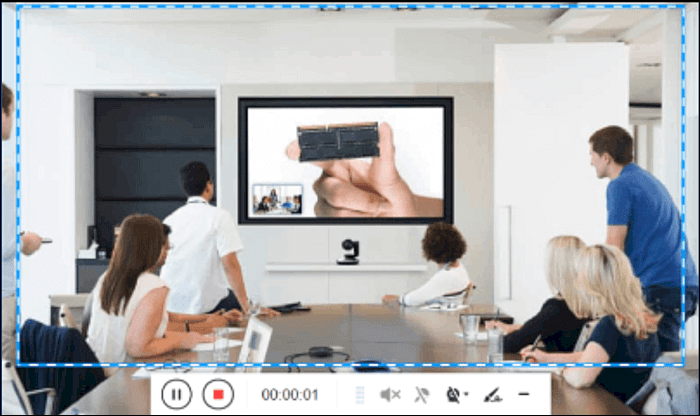 Step 1. Connect your iPhone to a computer. This is the prerequisite of recording a GIF on your iPhone screen.
Step 2. Mirror iPhone screen to the computer screen. You can see the content on your iPhone screen appears on the computer screen.
Step 3. Record the iPhone screen in real-time by clicking the red "Record" button. And wait for the recording process.
Step 4. Save the recorded video as a GIF file. After that, you may share it with your friends, post it on social media platforms, or save it to your phone.
Conclusion
To sum up, recording a GIF is not as difficult as you think, only if you find the way. We strongly recommend you to record the GIF or a video as a GIF with the programs we introduced above. If you are using a Mac, GIPHY Capture is the most appropriate tool to use; if you want to record a GIF with your iPhone, we suggest you choose the Acethinker iPhone Screen Recorder. However, if you are a Windows user, EaseUS RecExperts is undoubtedly the best choice for you. This tool meets all your requirements concerning recording things, and it is very easy-to-use since it is designed for beginners to some extent.