[4 Effective Ways] How to Record Gameplay on PC

Jane Zhou updated on Mar 23, 2021 to Screen Recording Utility | How-to Articles
Are you seeking a qualified game recorder that can prevent lagging and FPS drop? Are you an advanced user that have high requirements on resolution, bitrate, and FPS? Want to create awesome gameplay videos with microphone sounds and webcam just like a YouTuber?
This post will introduce you several best game recording software and teach you how to record gameplay on PC step by step.
How to Record Gameplay on PC with EaseUS RecExperts
EaseUS RecExperts for Windows is one of the most popular game recording software on PC. This software enables you to record various high-quality games in 4K UHD resolution, and you can choose the frame rate you want flexibly. While recording gameplay on PC, you also can capture your microphone and your webcam to make the gaming video vivid. 
Apart from that, you also can edit the recorded video with gaming video editor after recording by trimming or add fascinating effects of texts, elements, filters, and BGM. Most importantly, this recorder allows you to directly upload the game video to social media platforms like YouTube and Vimeo.
Features:
Support recording video, audio, webcam, and game
Flexible capture any area of your screen
Remove background noise from video free and boost your audio
Directly upload recorded footage to social media platforms
Now download this recording software and check the following tutorials to record gameplay on PC easily.
Detail steps on how to record gameplay on PC with EaseUS RecExperts:
Step 1. Start your favorite game and launch EaseUS RecExperts. Choose "Record game" from the menu.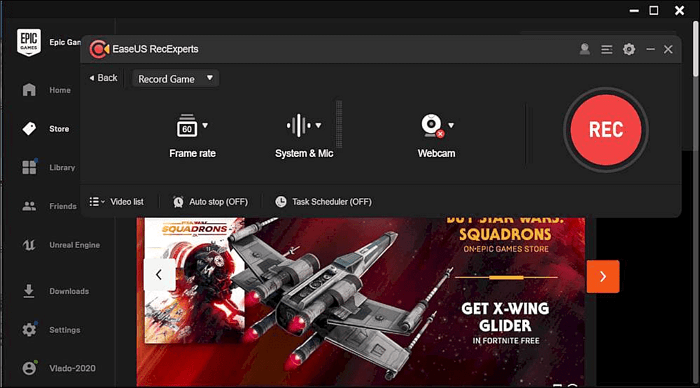 Step 2. Select the frame rate you want to record, as well Variable or Constant frame rate.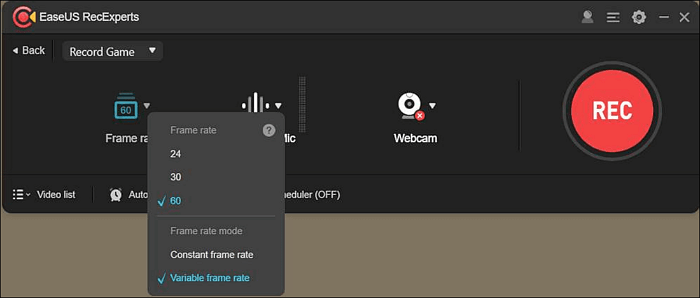 Click the red button "REC" and your recording will start. You will see a small bar, which shows the time of your record.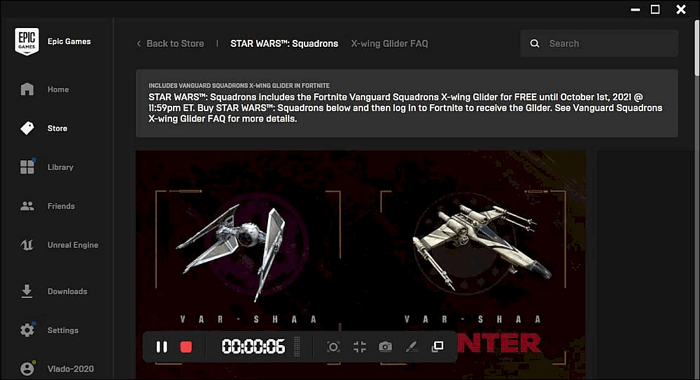 Step 3. You can choose as well the Task Scheduler, where you can define the recording area and the audio input. Also, you can define exactly the starting date and time and the duration of the record.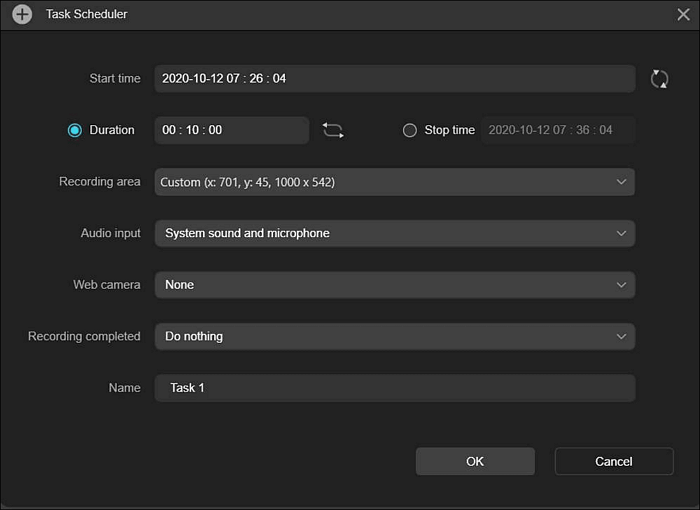 Step 4. Once done, you can edit the record footage with the built-in video editor. On the recorded video you can add Video Intro (in the demo case the title is "Demo Epic Games").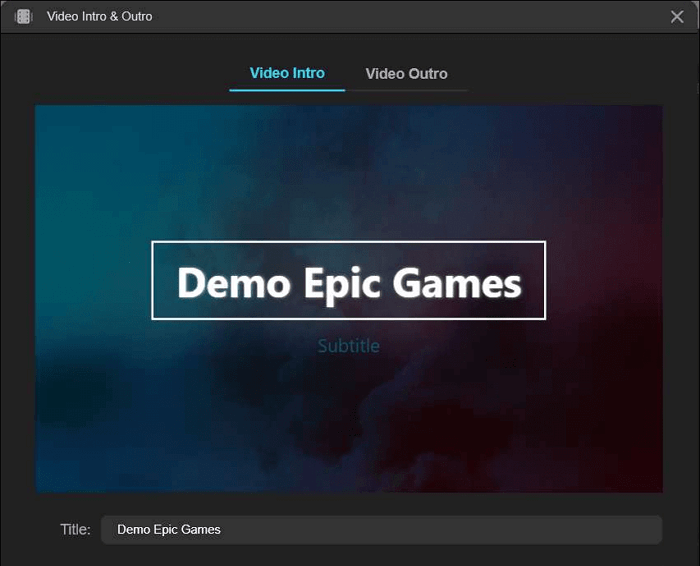 Finally, you can export the ready to use video clip in the appropriate video format.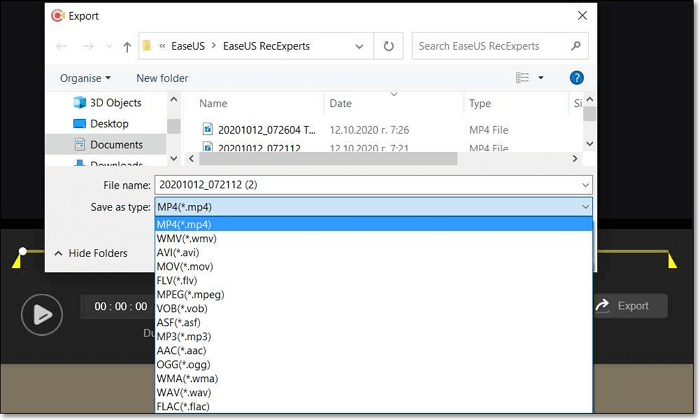 How to Record Gameplay on PC with Windows 10 Xbox Game
For most people, the best gameplay recorder is nothing extraordinary but ensures a smooth and enduring recording without lagging the computer. So, any time when you want to record gameplay on Windows 10 PC, the Xbox app is enough. You don't need to install any other third-party software on your PC.
Here's how to record gameplay without lag on PC:
Step 1. Open the Xbox App
You can directly type "Xbox" in the search box in Windows 10, and open the Xbox app by double-clicking the search result. Or, download the Xbox app for Windows 10.

Step 2. Open the Game Bar
Use the keyboard shortcut Windows key + G to open the Game Bar, it's the quickest way. Here, you'll see a pop up above the Xbox homepage/the game you're playing, asking if you really want to open the game bar for recording games. Click "Yes, it is a game", and then the game bar is evoked. 

Step 3. Record Your Gameplay Video
There are four options available, including open an Xbox game, take a screenshot, record that, start record, and open settings. Each option also matches with a keyboard shortcut. If you've made up mind to record a gameplay video, click the red button "Start Record" (Windows + Alt + R).

A timer will appear at the top-right corner of your game window while it's recording. To stop recording the window, press Windows + G to bring up the Game Bar again and click the red stop button. Additionally, some people would not be able to find the Game Bar. Changing your game window to the windowed mode will make it show up normally.
To take a game screenshot, hit the second "Screenshot" button, or press Windows + Alt + PrtScn.
Step 4. Find your recorded gameplay video
The default location is your user account's Videos\Captures folder. This is where Windows 10 saves all your video recordings as well as screenshots. You can also access the recordings within the Xbox app by navigating to Start > Game DVR. Under the "On this PC" tab, you can locate, view, and open the recordings here. You can also check the shared ones and community's next to the "On this PC".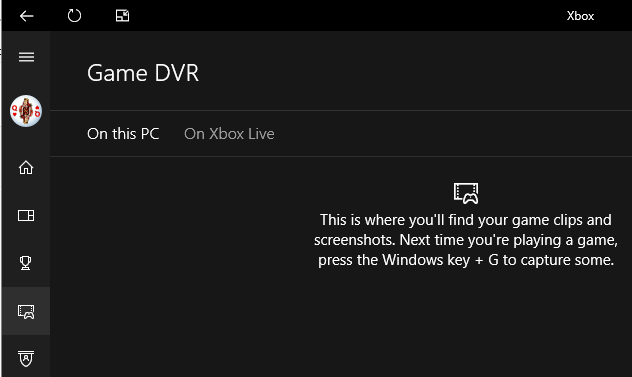 Xbox Game Bar is for Windows 10 gameplay recording. It's indeed very user-friendly, rich-featured, and fluent. But if you need more editing function, third-party gaming recording software is your best choice like EaseUS RecExperts. Almost all of your needs can be met by the best free screen recorder.
How to Record Gameplay on PC with OBS Studio
OBS Studio is a free and open source screen recorder for video recording and live streaming. It enables you to record gameplay without lag on any operating system computer including Windows, macOS, and Linux. Moreover, it also can be used to capture screencasts, online meetings, webinars, lectures, and other activities on your computer screen.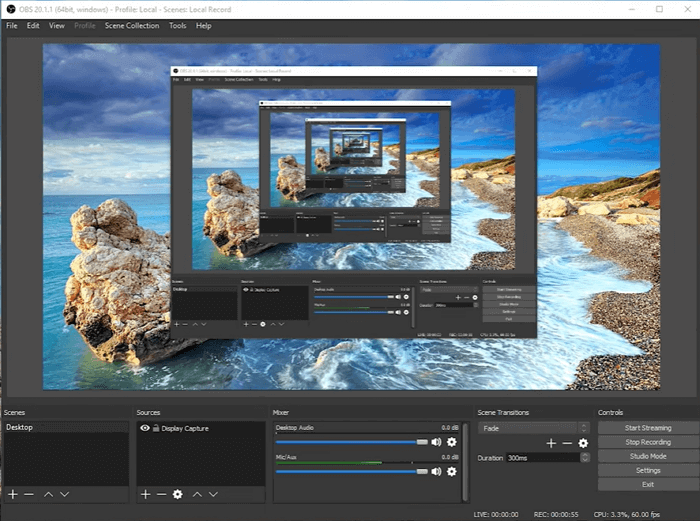 Step-by-step on how to record gameplay on PC with OBS:
Step 1. Download and launch OBS Studio, then choose your game capture source.
Step 2. Click on Mode to select the recording area: Capture specific windows or capture any fullscreen application.
Step 3. Once done, you can begin to capture your gameplay by clicking on the Start Recording button on the bottom right side of the window.  If you want to stop the recording, you also can click on it. 
These are the basic steps on how to record gameplay on PC with OBS. If you want to record games with your camera or microphone, you also can get the job done with OBS Studio.
How to Record Gameplay on PC with Medal.TV
Avid gamers must not be strange with the brand Plays.TV - a game recorder that distinguishes itself with the bookmarking and clips stitching features. This software is so popular that its ending service once caused inconvenience to a bunch of gamers.
In such kind of situation, Medal.TV added the bookmarking and clip stitching functions and became another Plays.TV. You can now trust this game recorder, it allows you to record every matches, bookmark any moments in your clips - including crucial events like deaths, assists and winning.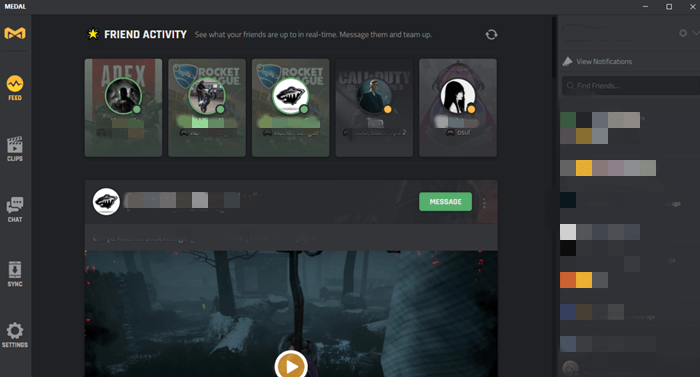 This recorder supports 4k and up to 144 FPS which is strong enough for the best games on the market. You can record with full sessions or record with just clips.
How to create your clips with Medal.TV:
Step 1. Download Medal.TV.
Step 2. Open Medal.TV and configure your clip button.
Step 3. This game recorder will automatically detect your game. So, whenever something cool happens, you can hit the button set just now and the clip will be stored.
Step 4. After recording, you can choose to trim your clip and bookmark it.
Step 5. Hashtag your clip and share your clips to either Discord, YouTube, or Medal Cloud.
Record Gameplay Without Lag and FPS Drop
Some PC problems could lead to game latencies, e.g., outdated CPU or graphics card, low RAM space. Some other possible reasons may have things to do with the settings of your game recording software - inappropriate FPS, bitrate or resolution. So how to record gameplay with no lag or FPS drop? Here are some useful tips.
Use the Task Manager to close all the unnecessary programs. Let your system concentrate on your game.
Lower the quality of your videos. E.g., if you are recording with 1080p, go change it to 720p or even 480 to earn fluent clips.
Try a special type of game recorders that comes with your GPU - Nvidia screen recorder, AMD recorder, etc.
Change the settings in your recorder. Make sure you have taken advantages of the acceleration functions if there are any.
Upgrade your CPU or Internet connection.
Conclusion
To sum up, on this page, we are talking about three methods to record gameplay on Windows PC. You can choose the one according to your needs. But, here we strongly suggest you choose EaseUS RecExperts because the function of this software is much better than Xbox Game Recording Software in Windows 10. EaseUS RecExperts can satisfy most of your recording needs.