[2021 Updated] Top 10 HD Screen Recorder & Video Recorder

Jane Zhou updated on Dec 18, 2020 to Screen Recording Utility | How-to Articles
"I was searching for an HD screen recorder for me but I am confused about choosing the right one. Can someone help me learn about the best HD screen recorders or reach into a final selection for myself?"
There are many screen recorders available in the market now. People can get easily confused to choose the right HD screen recorder for them. That's why if you are also confused about this issue, you need to read this article to learn about the 10 best HD screen recorders for Windows 10 or Mac computer. All these HD screen recorders can be more than you can ever think of, so our goal is to let you know all the details about them and then reach into a verdict for you. So let's jump into the details now.
Compatibility: Windows
As one of the best free screen recorder, EaseUS RecExperts is also regarded as the best HD screen recorder amongst the top brands with proper control and functioning. It offers four types of recordings which comprise Webcam recording, game recording, audio recording, and screen recording, thus ensuring a wider range of facilities. These features are worth-while and rewarding for those users who have a keen interest in gaming, making tutorials, recording high-quality system audio and webcam too, etc.      

Pros:
Supports multiple and wide output formats thus creating ease for the consumers
Allows to record gameplay, webcam, audio, and record audio from YouTube 
Directly upload your screen or application recordings to YouTube, Vimeo, Google Drive, and Dropbox, etc.
Cons:
Only available for Windows        
Want to record screen or video in HD resolution? Now download EaseUS RecExperts to make high-quality recordings.
Compatibility: Windows
The EzVid is known for video editing but has built an HD screen recording feature too. It comes with an editing tool and has easy processing and running unit. You can use it for both video recording and even audio recording on your microphone and on text speech options too. This tool is regarded for capturing instructional and informational content videos.
The recording mode can be used for recording games and any screen on the desktop. Besides, it has a built-in editor that comes with several unique features and technicalities. You can easily edit your recording with this HD screen recorder.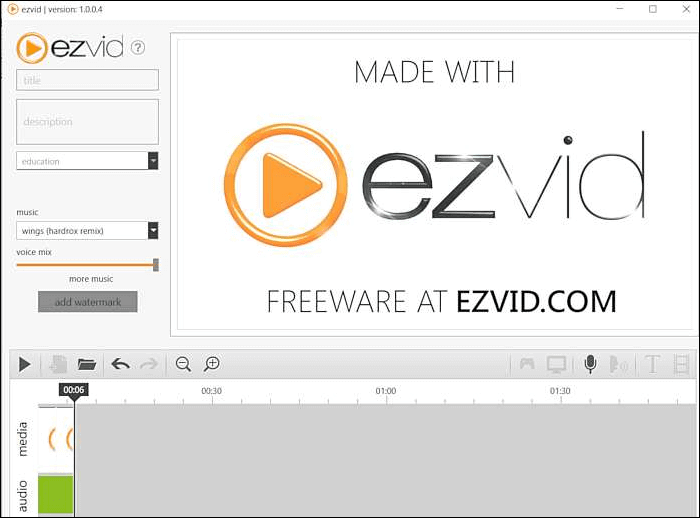 Pros:
Easy to use
Allows you to merge the videos with some editing functions and capabilities
Enables you to upload recordings on YouTube quickly
Cons:
No full HD recording and slow video rendering features
The full-screen game recording features are not present in EzVid
Compatibility: Windows
When it comes to best in HD screen recording features, the Camstudio is also seen amongst the top brands. Allowing you to record all screen and audio activities on your computer or desktop, it also creates industry-standard video files and uses its built-in SWF producers. It is highly recommended for HD screen recordings and provides you with a list of benefits options. Moreover, the application provides you with live streaming capabilities, basic video editing tools and VoIP with audio recording features too.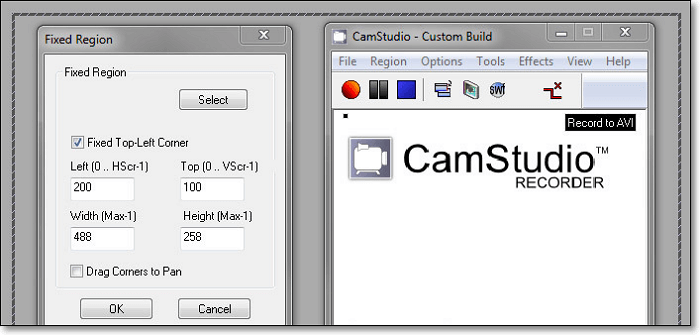 Pros:
Unlimited amount of video recording time
Adding text comments to the video and automatic video shut services too
Supports features like screen captions, picture to picture, and video annotation
Cons:
Not friendly user interface
Only supports AV1 and flash formats
Compatibility: Windows
If you have a keen interest in gaming and you are looking for a premium quality screen and HD video recorder, then you can try LiteCam HD. It is a useful tool with the capability of exporting compressed files without any loss of quality and features. You can easily capture, edit, and record videos of gaming together with recording facilities too. Moreover, the quality of maintaining quality even after the trimming and compression makes it look euphoric and worth-while. Therefore, if you are a gamer and looking for such a thing, then give it a shot.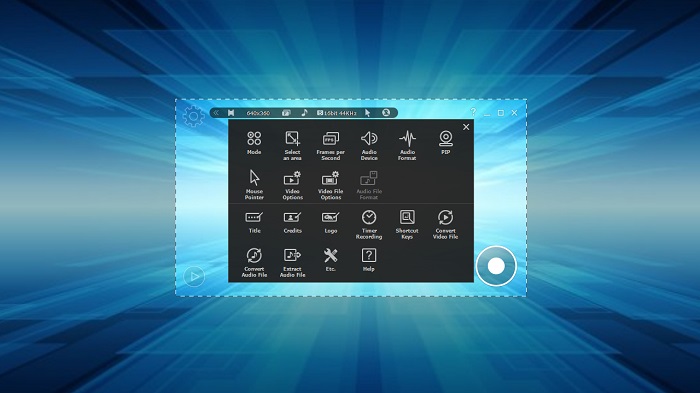 Pros:
Support editing videos after recording
Captures high-quality videos and the quality remains the same even after the compression
Trim files using the preview option
Cons:
Only available for windows
Compatibility: Windows
If you are looking for some HD screen recorders which can provide you open-source recording, audio recording, and a premium tool for zooming, then you are at the right place. We are introducing you to ShareX, which comes with a lot of benefits and qualities. You can record audio with a microphone or speech in text option too. The best part of ShareX comes as a workflow where all input and output sources are saved predefined for HD screen recording. This application has high configurable profile builders which can be used for any recordings.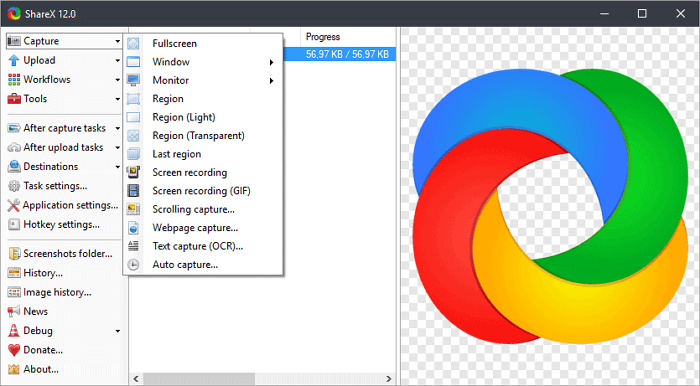 Pros:
ShareX includes hotkeys to start and stop the recording process rapidly
Support scan QR code and recognizes text services thus providing a wider option for login
Support scrolling capture, auto-capture, and text capture practices too
Cons:
Don't support webcam recording and no video editor service
Not friendly to novices
Compatibility: Mac
If you are a Mac user and have problems finding a good HD screen recorder, OBS Studio is a good option. This HD screen recorder is a free and open-source software for both recording and capturing live streams. The OBS Studio software has shown remarkable success in terms of customers with high profile video editor for capture tasks. In any case of annoying noises, the software provides your audio mixer, suppress, gain and filter for squeezing noise, etc.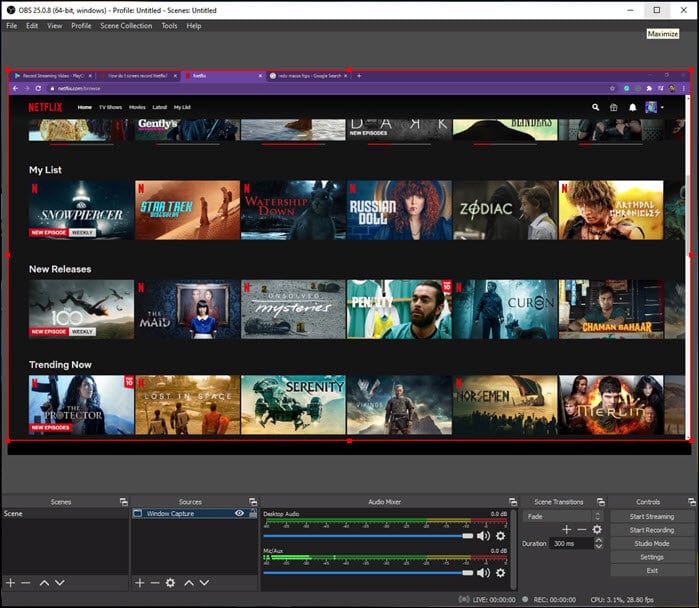 Pros:
Supports the live broadcast of games over platforms like YouTube, Twitch, and Facebook
You can even tweak for performance and quality too with given weekly notifications
Equipped with studio mode which would let you preview your scenes and sources
Cons:
Complicated interface that will confuse beginners
Some of the features include gimmicks
Compatibility:  Windows and Mac
The Movavi screen recorder is one of the finest and reckoning HD screen recorder. It is a reliable screen desktop recorder that can capture any video, game, or webcam easily. It also can perform some special tricks like capture online calls in addition to videos. In addition, you can easily trim or compress the captured video and upload it on any platform with it.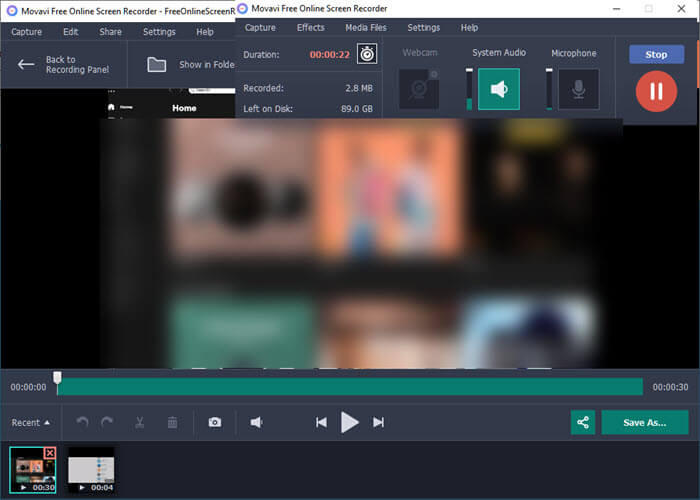 Pros:
Equipped with an adjustable capture area with multiple capture streams present in it
Makes it easy to share on platforms like YouTube and Google drive
Enables users to create high profile quality screencasts
Cons:
Has limited free versions and has no support for green screens
Compatibility: Windows
If you are looking for some HD screen recorder with quality of cloud-based sharing and proper video trimming, then your first and best choice should be Tiny Take. Not only is a lightweight software allowing you to capture images and record macOS screen but it also provides an annotation to share your capture on instant links. Once you are done with the login process, you will be introduced with a vertical view of all your videos, images, audios, and YouTube uploads too. Make sure to set to configure System audio and microphone before you start recording.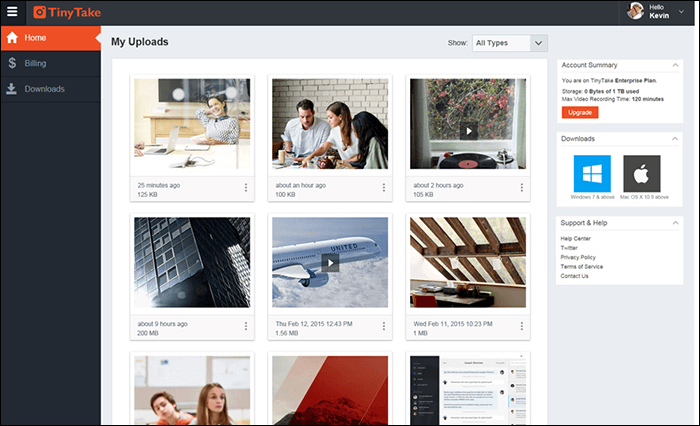 Pros:
Capture video from Webcams and bulk file sharing option too
Built-in online viewer for captured images and videos
Has cloud-based sharing for quick sharing, capturing and uploading the files or audio formats
Cons:
It is limited to 5 minutes of recording only, and video files are shared up to 4mbs only
Limited editing features
Compatibility: Windows and Mac
 Want to capture images or videos from your computer and demonstrating it to your colleagues and friends? Now, you can do so with the help of Monosnap. It is reliable, fine, and flourishing software for capturing screenshots, audio recording, and many more facilities. Also, it allows you to capture images, edit them with high profile editor tools, and then share it on good platforms. It can also share simultaneously from your computer camera and let you have a view to see both your screen and face.                     
Pros:
The magnifier feature lets you choose your recorded areas
It has a simple but varied type of tools and features
A free utility that performs a function in capturing reliable and high-quality images and much more
Cons:
The window button of Monosnap is hard to see and recognize
Some storage options not available or restricted to only premium account subscriptions
Compatibility: Mac
If you are an Apple user and have a problem finding in specific but reliable HD screening tool, then you can have an experience of Quick Time Player. It not only plays videos but also captures high-quality videos, audios, and screening for gaming, etc. It is rather simple in recording videos as it is more effective than audio recording features. Moreover, it supports webcam recording, thus making it even more versatile and compatible as compared to other sources. The Quick Time Player can be used as video-sharing platforms to YouTube and many more.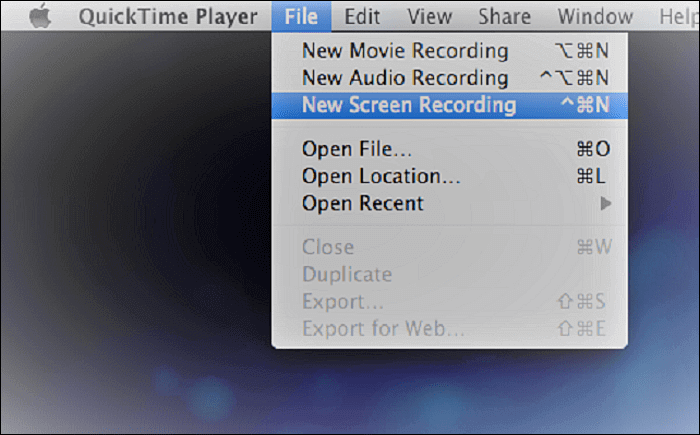 Pros:
Allows you to edit, play, and share the video recording as per your expectations
Records in H.264 video and 44100 Hz AAC audio
Displays the current size in the file according to space and has other recording features too
Cons:
Has no feature of the recording MP4 format
The video editor has basic techniques and does not support any enhancements
Conclusion
After reading all the details about the best HD screen recorders for Windows 10 or Mac computer, you now can reach a clear verdict. Any of these tools can be a great help to you if you want to record your screen. But if you want to know our opinion, we have tested all these tools and we think that no other tool is as good as EaseUS RecExperts. So start using this software without any hesitation.