Top 10 Free Game Recorder in Windows 10 [Free & Paid]

Vanessa Chiang updated on Dec 22, 2020 to Screen Recording Utility | How-to Articles
Recording game footage, and then sharing it is no easy task. Some game recorders don't fully capture the graphics of  game, and when a gaming session ends, the gamer usually doesn't have anything to share. There is plenty of free game recorder software for Windows 10, which gamers can use without having to worry about quality.
When someone is recording their gaming session, then the most important thing for them is to get the audio and video right. Whatever move that they make in a game, they want the recorder to fully capture it, and display it on the recording screen.
While some software fully records the gaming screen, others ask the gamer to choose the part of the screen that he would like to record. This gives the user more control over the software. If someone does gaming professionally or takes it as an e-sport, then he would be willing to pay for screen recorder software.
However, if someone only wants to play for fun and share their progress with friends, then they would want a free game recorder in Windows 10.
Both kinds exist for Windows 10 users; all they have to do is search for relevant software, carefully go through their features, and then consider their pros and cons.
Main Content of Top 10 Game Recorder in Windows 10:
EaseUS RecExperts is an intuitive screen recorder for Windows operating system. It is simple and easy to use the software. The main feature is to record full screen on Windows 10 as well as capture a specific screen which makes it enable to capture flexibly any part of the screen. Not only this, but it also has webcam capability. It is very useful for any occasion, such as business reception, friends and family parties. It simultaneously records video, as well as audio. If you want to know more about this software, you can click the following link to download it and try it for yourself.
Pros:
It allows to record sound from computer, as well as the system, sounds with a microphone
It also enhances video with inserting lines, text, images, arrows, while recording the video
It offers to add logos to screen capture
Support scheduled recording
The steps of recording video using EaseUS RecExperts:
Step 1. Launch EaseUS RecExperts. You can choose one of the four main functions on the main screen. Here you need to click "Record Screen".

Step 2. Click "Custom" to select a screen area to record. You may choose "Full Screen", "Selected Region", "Fixed Region", "Locked Window" or to customize window size here. If you want to record the screen and webcam at the same time, make sure you connected a webcam to your computer.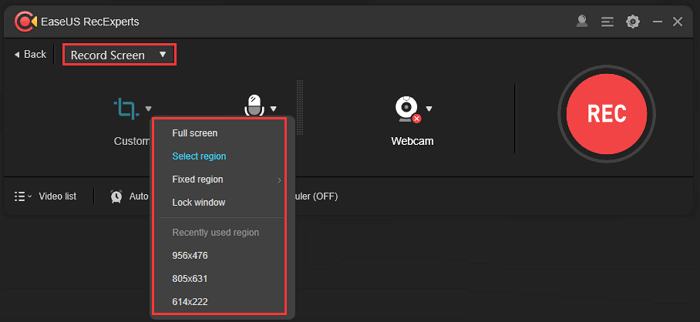 Step 3. Click "Microphone", and you may choose to record system sound only, record microphone only, record both, or record without audio.

Step 4. Click "REC" to start recording. After recording completed, the videos will be shown on the "Video List".

Step 5. Right-click the video recorded, you may preview, compress, edit, share the video, and do more.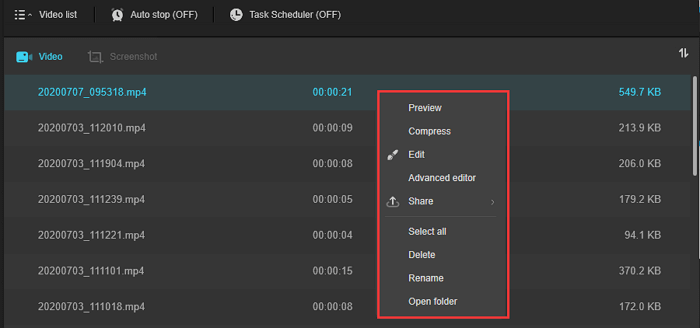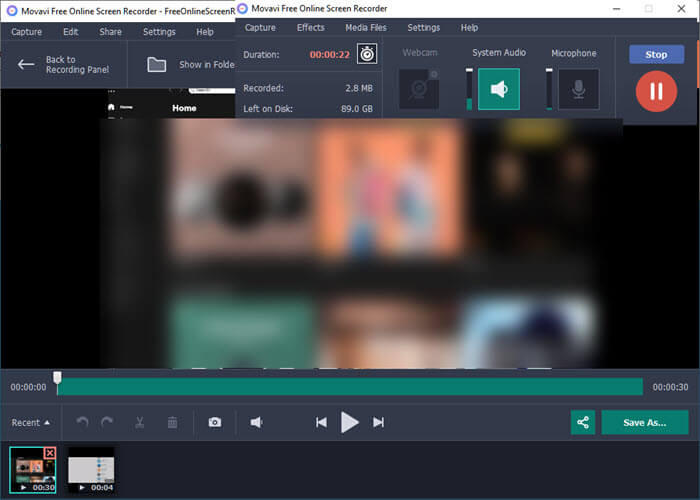 Movavi Screen Recorder is a really good screen recorder for gamers. It has a very easy to use interface, and gamers can even add effects to their screen recording video. The post editing feature is not the only highlight of the screen recorder. It has a modern user interface, and users can easily navigate the software.
Many types of software are pretty hard to use, but not this one. The video that the software records, can be up to 4K resolution, and the webcam and microphone can be in sync with the screen recording a swell. While a gamer is playing, he can easily connect his webcam and microphone for voice over with the software, for commentary on the game.
Pros:
There are many features in this software, from which the users can benefit
There are many post editing tools, with the help of which the user can add animation and titles
The screen resolution that the software supports is up to 4K
It can record a part of the screen that the user wants to record
The screen can be converted into GIF
Cons:
The software is expensive and might be suitable for professionals only
The limited trial of the software only last for a limited period of time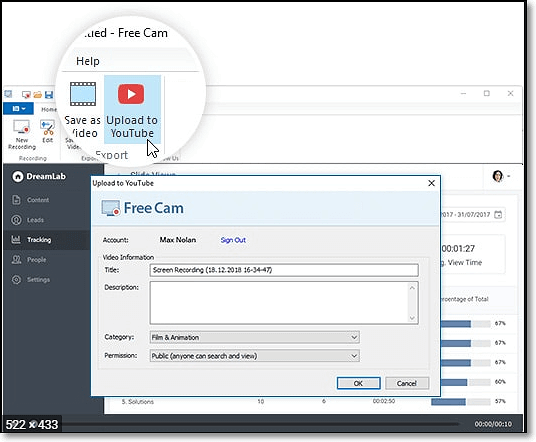 If a gamer wants a really simple screen recorder, then Free Cam is just the software for them. The software comes with a video and audio editor, and has a very user-friendly interface. With the help of this software, gamers can easily take screencasts of their game and share it with others. These screencasts are very professional in nature, and an added bonus is that it doesn't put a watermark on the screen. It is also ad-free software, which is why so many gamers love it.
Pros:
There are no watermarks or time limits
No ads
The gamer can do voice recording
The resolution of the video is good
The video fragments that are unwanted, can be easily deleted
The background noise can be removed
Cons:
There is no webcam recording available
The recordings are saved to WMV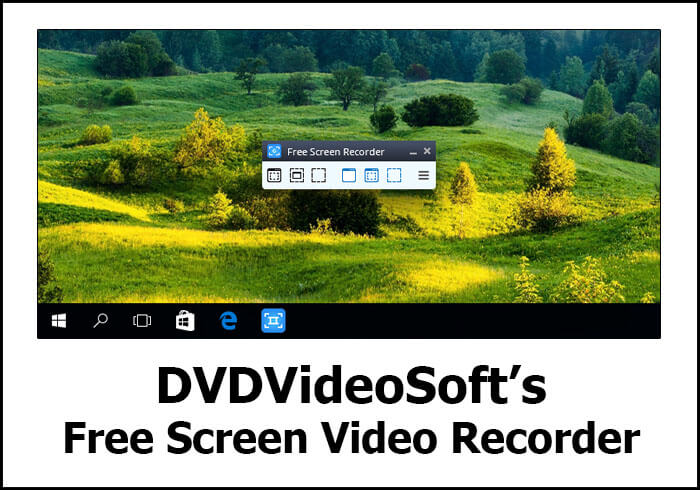 If someone needs a lightweight screen recorder, then this is the best free game recorder in Windows 10. Gamers can not only record their gaming sessions, but Skype conversations as well and there are no limitations! There is a friendly image editor, which can give the recording a very professional look.
Pros:
Gamers can screenshot using this software
The gamer has access to different modes for recording their screen and making videos
This software is very good for recording Skype conversations
It is easy to use the software, with instructions at every step of the way
The gamer gets access to 10 languages
Cons:
The recording quality of the software is of microphone
There are many ads in this software
There are other unwanted software that the user might download, during the original one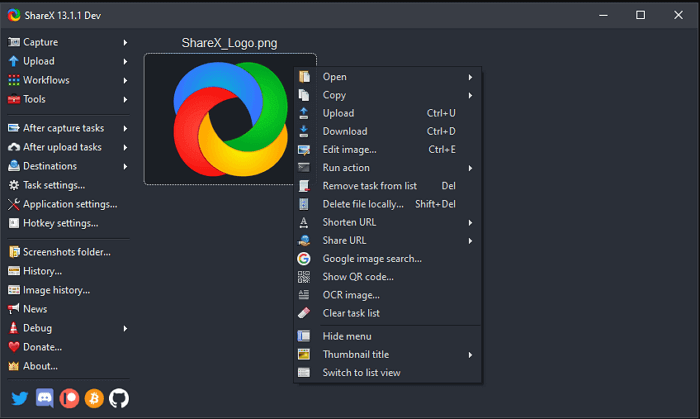 ShareX is a screen recorder software, which is ad-free. The main thing about this software is that it is mostly for professional developers and power users because the tools are very advanced. The editing features of this software are complex in nature, but if someone has been using a screen recorder and an editor for some time now, they can easily grasp its use.
The screen recording can be turned into a GIF; the user can set their own hotkeys, take screenshots, see the history of the software, and grab content from webpages as well.
Pros:
The full screen can be recorded
The user can set hotkeys for easy navigation
If the user doesn't have screen recording, then they can import videos and music from existing content as well
Users can put up their own watermarks
Cons:
The quality of the game recording might not be up to the standards of the user
There is no option of webcam recording
The video editor option is not available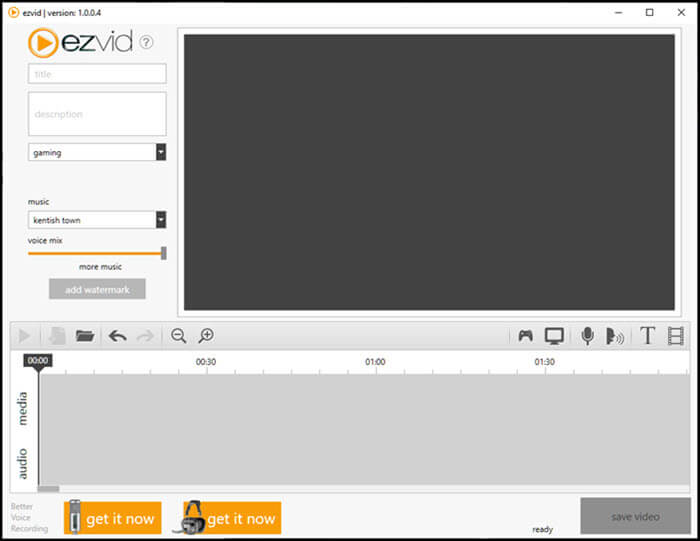 If you are looking for an easy and free game recorder in Windows 10, then Ezvid is the right software for you. The speed of this software is really good, and it can save the time of the user. The user can record a video, and upload it on YouTube within minutes. This software is specifically designed for those, who make video clips from their games frequently, and try to do it in a quick manner. Users can remove the watermark from their video, crop it and edit it in whatever way they want to.
Pros:
If the user wants to narrate something, then they can use the computer generated speech
The user can control the speed of the videos
It has a very modern interface, which is easy to use
The video can be uploaded to YouTube easily
Cons:
There are minor bugs in this software
Gamers can't record the full screen of their PC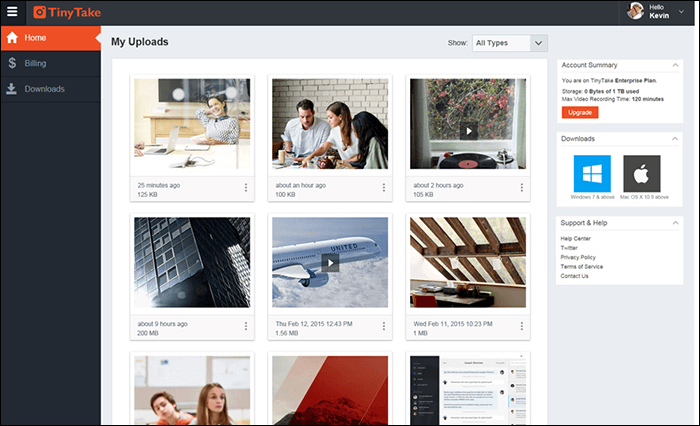 This is a very unique free gamer recorder in Windows 10, which would help the user not only capture images and videos, but also add comments to them. This software comes with an online cloud gallery, where people can store all their screen captures, and videos. This way, their own computer space won't be burdened, and they can save as many videos and pictures that they want.
The user interface of this software is pretty simple and easy to use. The user can easily edit their screen, with shapes, annotations, effects, thickness of font, and much more.
Pros:
Users can share their files in bulk
They can add a public URL, where people can access their files
The user can create their own custom short keys
Cons:
If the user gets the free version, then they can record the screen for five minutes only
The videos can be saved in mp4 format
The editing features are limited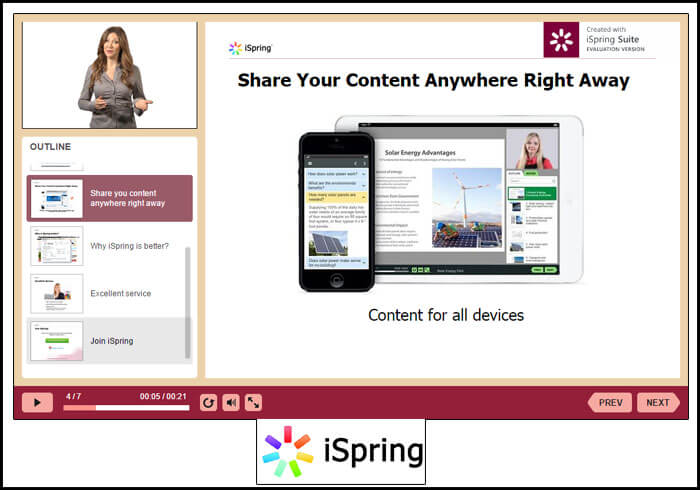 iSpring Suite is a paid software, which has the perfect design for eLearning. There is a professional visual studio using which gamers can train them online. There are multiple features of this software that are very interesting like:
Conversation simulator
Course authoring tool
Quiz maker
Interaction editor
The user can easily make screencasts from the game, and can include voiceovers as well. The users can make annotations, and edit the screencast once it is done.
Pros:
The user can record two videos; screen cast and webcam
People can record narration over the video
Users can add images and captions in it
There is no time limit for recording the screen
Cons:
The mp4 video format is the only one available in the software
There are animation features in the software, but they are few in number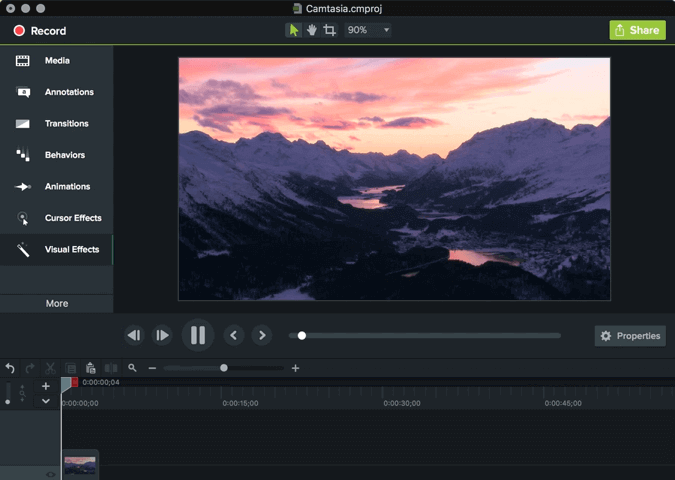 This is paid screen recording software, which is perfect for those who are detail-oriented. The user can record multiple videos, and then combine the recorded videos. This is very flexible software, as the user can add animation and video effects as well. This screen recording is good for games, but it can also create interactive quizzes in videos.
Pros:
Gamers can use a webcam
The audio and video tracks can be edited easily
Users can add captions, and quizzes to their videos
Cons:
This is an expensive screen recorder
It might slow down in case of a heavy project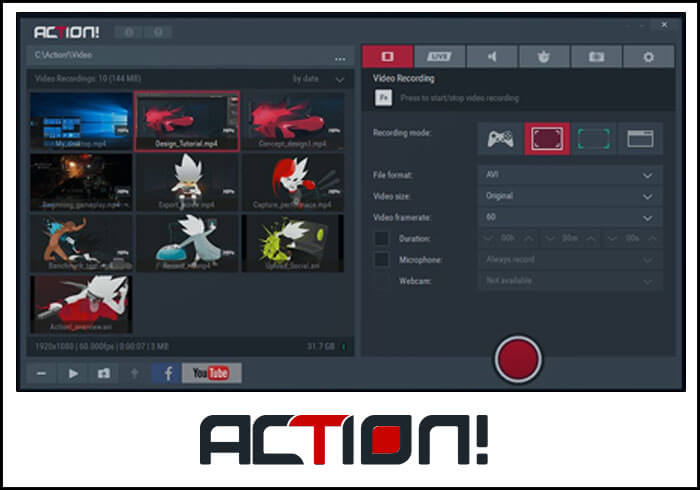 Action is a game recording software, which works well with powerful computers. This specific software makes a GPU accelerate recordings, and that doesn't put much burden on the CPU. The user is able to create good quality videos, which would go as high as 4K resolution. In fact, in these high frames, users can also add their commentary to it. These videos can be streamed on YouTube, and other popular services like Livestream.
When the user is done recording videos, then he can easily crop them. The software comes with a Time-Shift mode, and the time limit is 10 minutes for recording. When editing videos, the user can apply slow motion, and use other basic features of editing.
Pros:
There are many rich features in this software
It accelerates the GPU
It is easy to use software
There are multiple options for sharing files
The playback is HD
Cons:
As the frames are high, they take up a lot of memory
There is no option for the user to customize the frame rates
This is costly software, as after the free trial, the user has to pay $29.95
Conclusion
In this world of sharing ideas and thoughts, sharing video screens of games has become a very common thing. People want access to the best free game recorder in Windows 10, but they are unable to find out the features that would suit them the most. The top 10 screen recorders listed for gamers in this article would really assist the users in choosing the best software that can fulfill their recording and sharing needs.
There are paid software and free software available for Windows 10 users, which they can download from their official websites. EaseUS RecExperts is the best screen recorder on the list, mainly because of the many features that it offers.
Users should definitely download this software. The main reason why I am recommending EaseUS RecExperts that is the post editing tools that EaseUS RecExperts offers, and how they make a video look more professional.