
Table of Contents

About the Author

Related Posts

Best Audio Recording Software
Top 10 Best Audio Recorder for PC in Windows 10/8/7
Recording audio is not rocket science nowadays. You can record desktop audio on your computer as long as you have a high-quality audio recorder. If you are confused about the best audio recorder for PC, this post will answer your question. In this article, we will share the top 10 best PC audio recorders from which you can choose one without any confusion. So let's dig into the details.
#1. EaseUS RecExperts
EaseUS RecExperts is good audio recording software for Windows PC users to record, preview, and trim audio files. One could use it for multiple purposes, from recording vocals on a microphone to recording podcasts and interviews on the Internet. In addition to that, it also supports capturing videos and any sound on your PC with ease.

This PC audio recorder also allows you to choose the target format for your audio files freely. If you want to save the recording in a universal audio format, MP3 is the best choice, and if you want to get high-quality audio, FLAC is suitable for you.
EaseUS RecExperts
Great sound recording software for beginners
Support various audio formats, including MP3, WAV, FLAC, etc.
Record MP3 from YouTube, Netflix, Vimeo, or any other platforms
Support recording audio and video of high quality
Support adding scheduled recording tasks to record automatically
#2. Adobe Audition 
Adobe Audition is considered one of the best voice recorders for PC. As we all know, Adobe is a renowned brand that delivers us top-class video, photo, and audio editing programs every time they release new software.
With the years of experience backed by Adobe, there is no way that Adobe Audition will let you down by any means. It's a professional sound recording software that even offers you many audio editing tools. You can use them for both professional and personal purposes.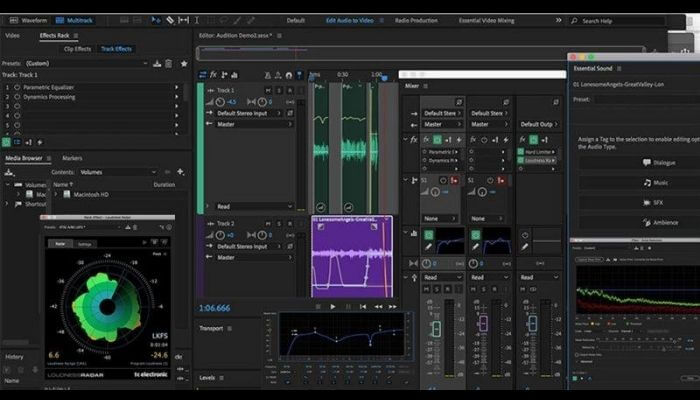 Pros:
One of the best audio recording software for Windows 10
Excellent integration with other Adobe apps such as the Premiere Pro
Support for multi-track editing
Support a high number of formats
Mix, edit, trim audio files into one
Cons:
Made for professionals
Crash randomly during rendering files
#3. RecordPad 
RecordPad is one of the leaders in the audio technology business. This PC audio recorder is available on Windows and macOS devices and can be used for simple audio recording, digital audio presentation, creating audiobooks, and more! This computer sound recorder has so many features suitable for a professional audio editing process without any problem.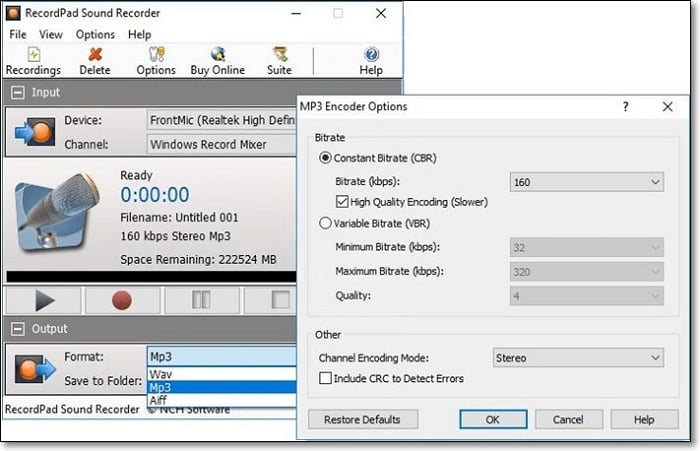 Pros:
High quality voice recorder for PC
The interface is customizable
Support various audio file formats including MP3, WAV, AIFF, or WAV file format
Integrated with WavePad Pro editing tool to edit and add different effects to the audio file
Cons:
It's not compatible with many file formats
It lacks a few audio editing features
#4. Sound Forge 
Sound Forge is a high-quality voice recorder for PC that fully fits people who want to control the audio editing process. It's highly advanced, and this audio recorder software always makes sure that the audio recording and editing are done precisely. You can get complete control and authority over the whole process with this program.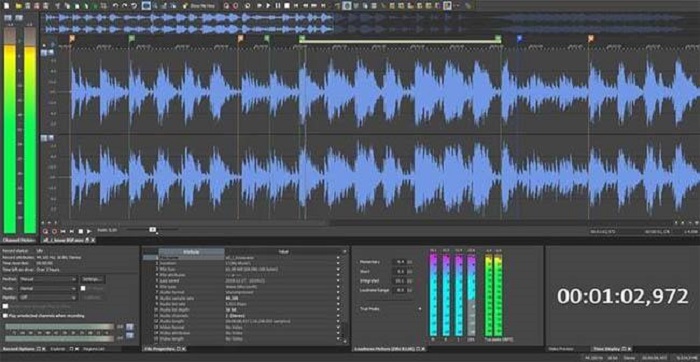 Pros:
This sound recording software makes simple digitization and restoration of audio
You can process audio tracks with a one-click solution
You can chain the VST effects of this tool in a virtual rack
Cons:
It only offers low 32 bits of power
It doesn't support multiple VST GUI system
#5. Recorder Ones 
Recorder Ones is a standalone Windows audio recorder software perfect for users who would like to shoot long recordings such as a conference or a podcast. It is compatible with most audio formats, including .wav, .m4a, .mp3, and more, a significant advantage over a few other applications.
Besides, automatic saving, exporting in different qualities, exporting the recorded files directly to OneDrive, and supporting fast navigation during playback are essential and most recognized features of Recorder One's application.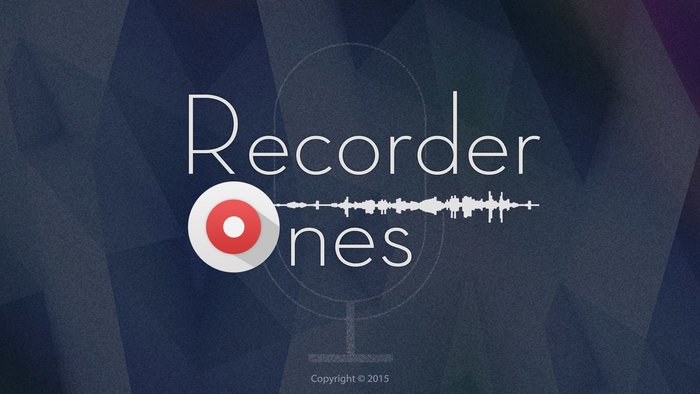 Pros:
Best voice recording software for recording long videos
Support multiple file formats
Fast navigation during playback
Directly export to OneDrive
Cons:
User-Interface doesn't look modern
No tools to edit the recorded audio
#6. Audacity 
If you want to find the best recording software for PC that is free to use, Audacity is a great choice. This open-source audio recording software for Windows and macOS provides the users with a fully customizable, user-friendly interface that could be tweaked to a user's preference. 
Moreover, it's a free audio recording and editing program that will give you a professional user experience without spending any money!  It has an easy-to-use and clear interface that any user can handle. There are excellent audio editing options available in this program that you can use to get a professional audio recording every time.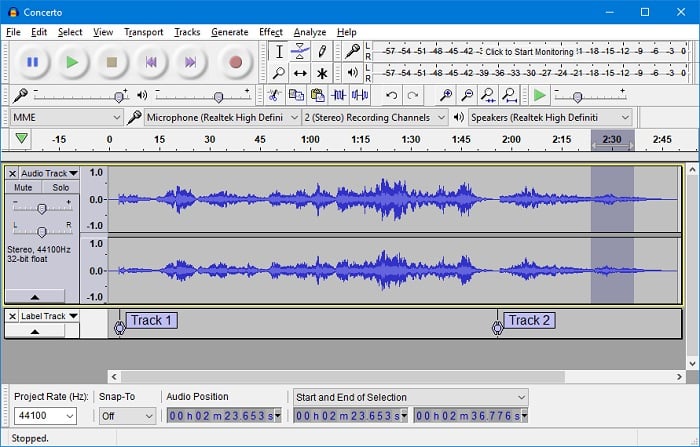 Pros:
Audio recording software for Windows 10 and macOS
Import and export in various file formats
Support 16-bit, 24bit, and 32-bit files
Easy editing tools with cutting, copying, pasting, and deleting
Cons:
Limited mixing capabilities
Extra Plugins required for complete functionality
Several bugs in the program lead to instability
#7. Zynewave Podium Free 
Zynewave Podium Free is a two-in-one free PC audio recording and editing utility designed for Windows. Podium Free also allows one to customize its user interface according to their choice to make it easy for professional users.
Notably, the Audio Bouncing feature of this vocal recorder software enables users to record audios and then combine them from multiple tracks into one. Some features such as Object-Based Project Structure, Mixer Busses, Multi-Channel Audio editing, etc., let users have a higher degree of control.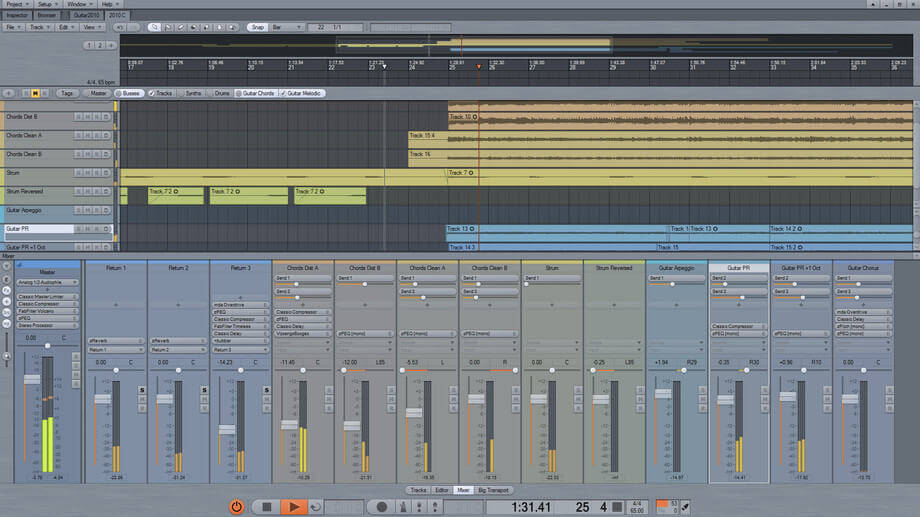 Pros:
Customizable User-Interface
Support for object-based project structure, mixer busses
Support multi-channel audio editing
Cons:
Weird setting drums
No support for time-stretching and dithering
#8. Ardour 
Ardour is an open-source Windows audio recorder that features versatile multi-track editing and recording tools, including editing an unlimited number of multichannel tracks. The ability to extract an audio track from a video could come in handy in multiple instances.
One can continuously keep track of the audio recordings using the Monitor feature built-in. It also supports exporting files in multiple formats, including WAV, AIFF, Ogg, etc.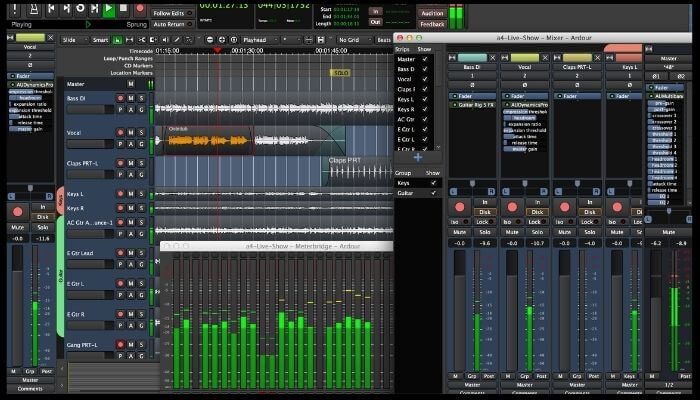 Pros:
One of the best recording software for PC
Unlimited multichannel track editing
Extract audio from a video
Mix audio groups and adjust audio files
Export in multiple file formats
Cons:
Difficult to navigate at instances
Require additional third-party downloads
#9. Ocenaudio 
Ocenaudio is a free single-track editor and recording software that could be used for editing and recording general audio files. It's a capable application with a clean and easy-to-use interface that keeps it different from other forms. Adding markers to data, making edits to specific channels, and manipulating the metadata before exporting all these can quickly be done using Ocenaudio.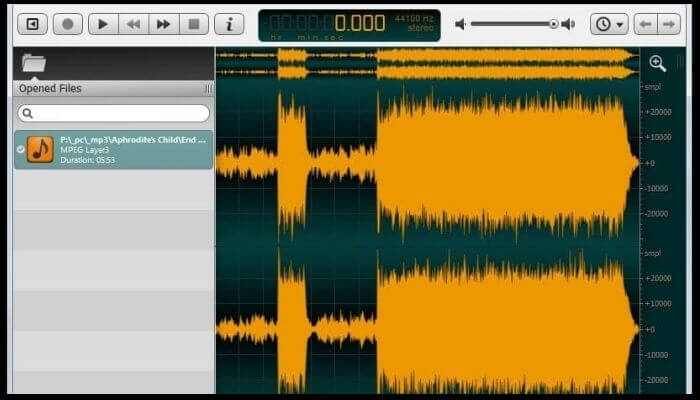 Pros:
Support screen recording
Support plugins for additional functionalities
Real-time effect previews
Cons:
Misses out on multi-track editing
Slightly slower processing
Additional plugins required for complete functionality
#10. Spek 
Spek is a free audio recorder for PC that can solve the problems faced by many other audio recording or editing tools. It has a very easy-to-learn interface so that anyone can handle it without any issue. This audio recorder software is famous for its lossless quality audio track. It supports the FFMPEG library and is compatible with Windows, Mac & Linux operating systems.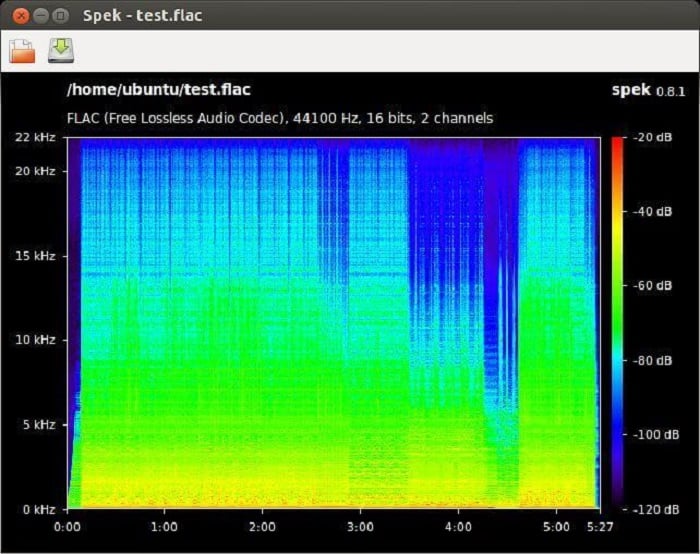 Pros:
The spectral density rulers of the program allow the auto fitting of time
It has ultra-fast signal processing by using several threads to process audio
Users can adjust the spectral density range of the program
Cons:
Users can't see the codec names and the audio signal parameters
It's licensed under an obsolete GPLv3 license
Conclusion
The above list covers all the possible best audio recorders for PC in Windows 10/8/7. One could use any of the mentioned applications based on the requirements.
Among those audio recorders, EaseUS RecExperts is close to a perfect solution. It offers you a simple interface so that you can easily use any of its functions. You cannot miss such excellent audio and screen recorder if you are looking for the best audio recording software for beginners. Download it and have a try.
About the Author

Jane is an experienced editor for EaseUS focused on tech blog writing. Familiar with all kinds of video editing and screen recording software on the market, she specializes in composing posts about recording and editing videos. All the topics she chooses are aimed at providing more instructive information to users.