[Update] Top 10 Best Audio Recorder for PC

Jane Zhou updated on Dec 11, 2020 to Screen Recording Utility | How-to Articles
"I wanted to record audio on my computer but the default recorder is not satisfactory for me. Can anyone suggest me a good audio recorder which can help me to record audio and edit them as well?"
Recording audio is not rocket science nowadays. You can simply record computer audio on your smartphone or your computer. The most important thing about recording audio is the quality of the recorded file and if you can work with that file after recording. In that sense, a good audio recorder for PC might do the trick for you.
Once you have a good audio recorder for PC, you can easily record great quality audios and edit them according to your needs at any time. So if you are confused about a good audio recorder, then we are here to help. In this article, we are going to share with you the top 10 best audio recorders for PC from which you can choose one without any confusion. So let's dig into the details to know more about the audio recorders for PC.
EaseUS RecExpert is one of the best and the most reliable software for Windows users. We have added this tool at the first of this list because it will allow you to record full or partial screen, audio, webcam, game and zoom meeting, and many more! It's an incredible tool for both newbie and expert users who want to record their screen along with the system or external audio.
By the way, if you are a game player who wants to know how to record gameplay on pc, EaseUS RecExpert is extremely suitable for you. 
Allow you to record a full or specifically partial screen of your choice
Record both system and external microphone audio
Interesting editing features including adding text, lines, arrows, images while recording the screen
Offer game recording mode that can record gameplay screen in 4k resolution
Multiple output formats available for the recorded footage
Support both online and offline recording
Cons:
This program is only available for Windows
Now download it and record audio on your PC with EaseUS RecExperts.
Step 1. Launch the software and select the Record Audio option. 
Step 2. The default selection of source for audio recording is the System and Mic option. Click on it, and switch to System sound. Unless you are planning to Karaoke, you don't need the Microphone.

Step 3. Click on the big red Rec button to start recording. The default mode gives you 3 seconds if the audio is on pause, and you want to start playing it.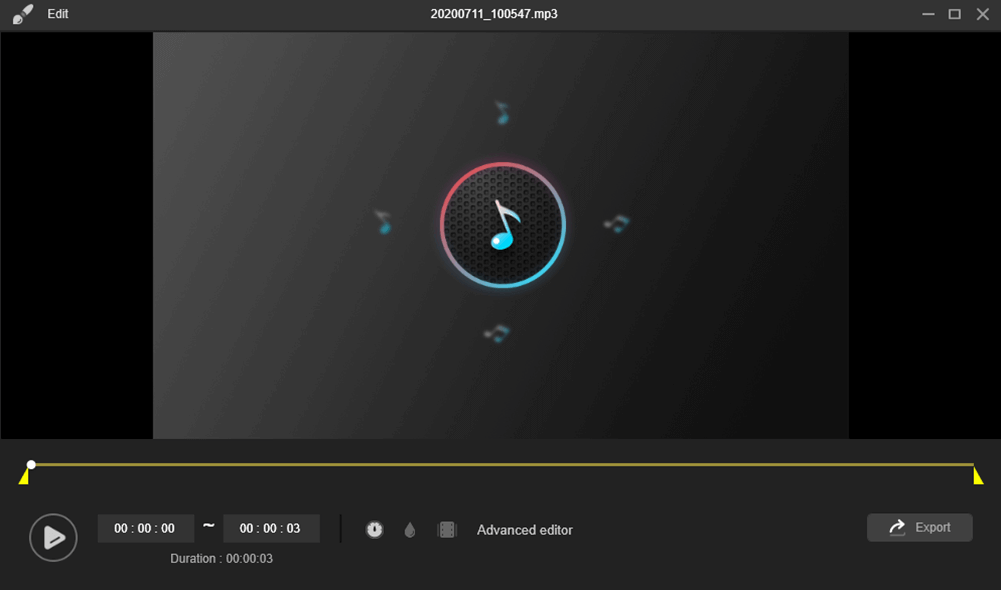 Step 4. When you are sure that's what you needed to record, click on the stop button to complete the recording. The recorded audio is available on the video list.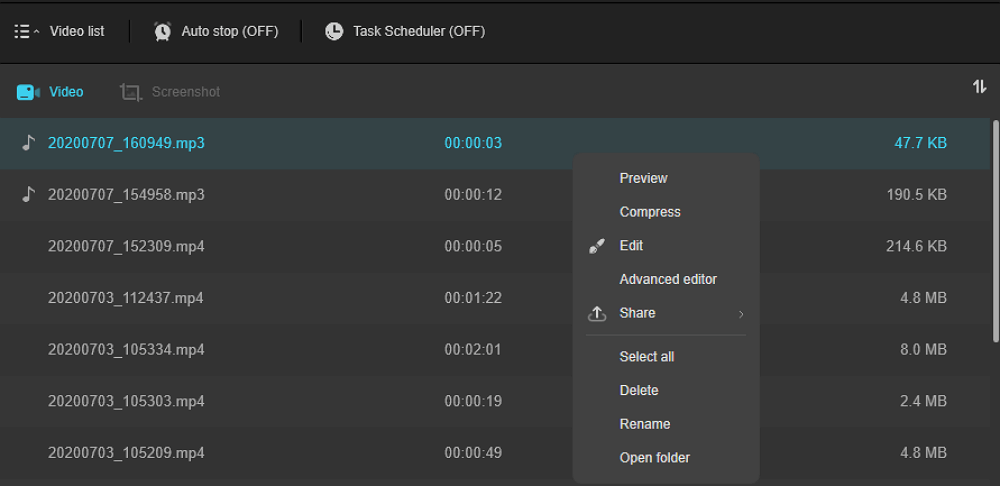 Sound Forge is a great audio recorder for your PC if you want to fully control the audio editing process. Frankly speaking, it's highly advanced, and this tool always makes sure that the audio recording and editing is done in a highly precise way. You can get complete control and authority over the whole process with this program.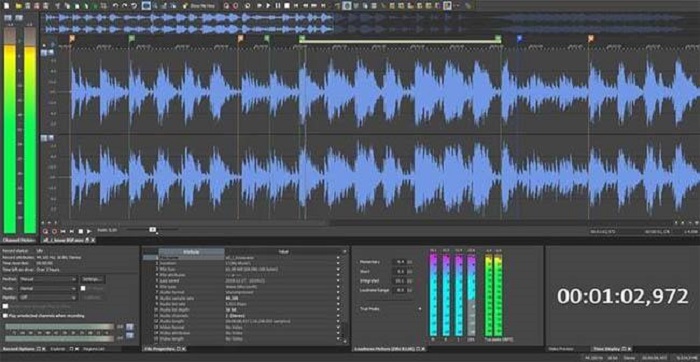 Pros:
This tool makes simple digitization and restoration of audio
You can process audio tracks with a one-click solution
You can chain the VST effects of this tool in a virtual rack
It can handle multichannel WAV recording and processing
Cons:
It only offers low 32 bits of power
It doesn't support multiple VST GUI system
Adobe Audition is another great program that is considered to be one of the best and high-quality audio recorder for PC. As we all know, Adobe is a renowned brand that delivers us a top-class video, photo, and audio editing programs every time they release new software. With the years of experience backed by Adobe, there is no way that Adobe Audition will let you down by any means. It's a professional audio recording and editing tool that can be used for professional and personal purposes.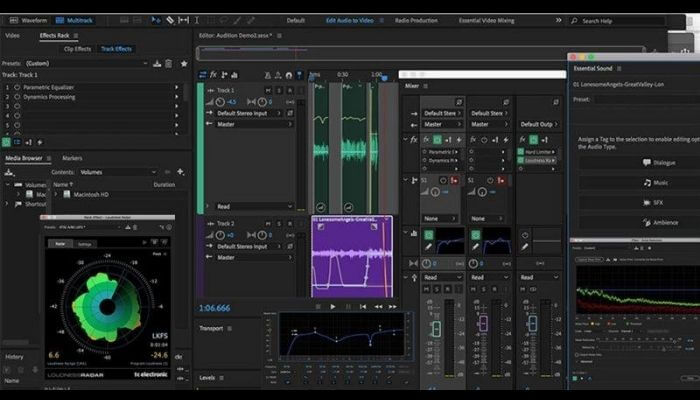 Pros:
It can repair audio breaks with perfection
You can create great quality podcasts by using it
Offers high-quality audio editing tools that can be handled with ease
Has an internal music clips library from where you can add music clips with your audio files to get a professional result
Cons:
It's more expensive compare to other audio editing/recording tools
The interface is high quality and technical, so you must learn to use it first
Oceanaudio is a program that can be used on Mac, Windows, and Linux operating system based computers and it has many unique features. Some people may find the user interface technical and not easy to handle, but it becomes easier once you get hold of the interface. The system is natural and instinctive. It also helps users to solve any kind of day to day audio recording and editing work.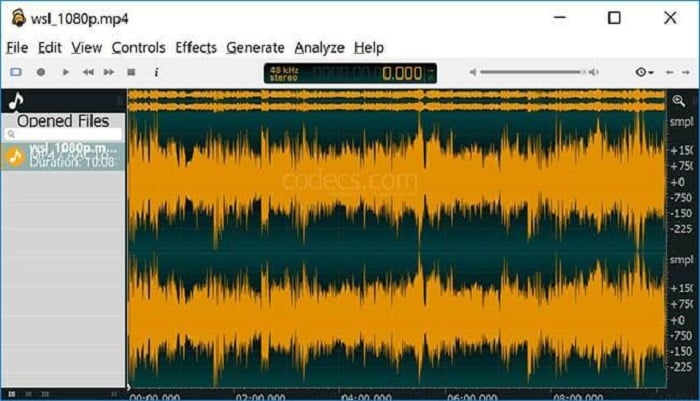 Pros:
Has a voice recording control system and auto trim
Has an extremely advanced sound spectral analysis system
Allows you to record the screen
Cons:
It can't load files from a CD
It can be opened on one screen only so you can't work too fast
RecordPad is one of the leaders in the audio technology business. It's available on Windows and Mac OS devices. It has so many features that are suitable for a professional audio editing process without any problem. It's an independent program that can cooperate with multiple channel audio feeds. It's an amazing audio recorder for PC that can be used for simple audio recording, digital audio presentation, creating audiobooks, and more!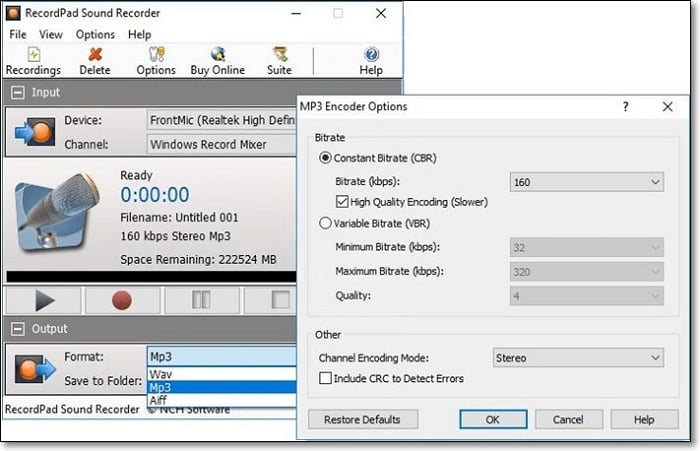 Pros:
It's quick and easy to use
The interface is customizable
Supports various audio file formats including MP3, WAV, AIFF, or WAV file format
Integrated with WavePad Pro editing tool to edit and add different effects to the audio file
There are hotkeys available to record audio or perform other tasks easily
Cons:
It's not compatible with many file formats
It lacks a few audio editing features
Audacity is one of the most famous and useful audio recorders for PC. It's a free audio recording and editing program that will give you a professional user experience without spending any money!  It has an easy to use and clear interface that can be handled by any user. There are excellent audio editing options available in this program that you can use to get a professional audio recording every time.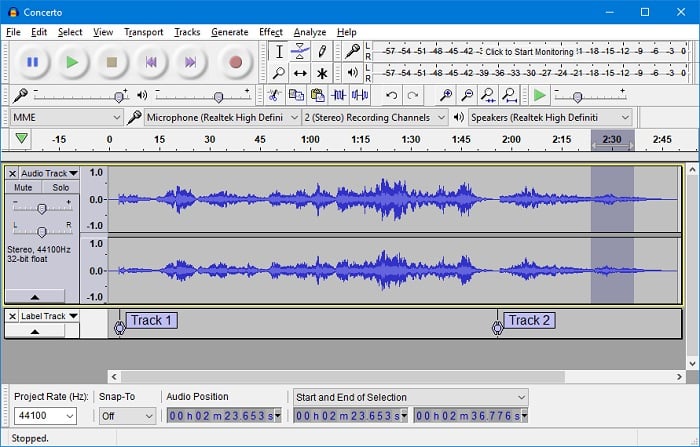 Pros:
Very advanced audio editing tool to be used for professional tasks
It can record both microphone and system audio
Allows users to export recorded files into a various file format
It can be used for pitch correction
Cons:
The noise reduction tool is not accurate all the time
It can't record to tape because this feature is not available
Mixcraft is another famous and powerful audio recording and editing software on the market that has been created by various Musicians. This tool is famous for the accessible interface and the raw power to record and edit the audio until it's perfect. The interface is unique and it supports many third-party plugins for getting the best professional results.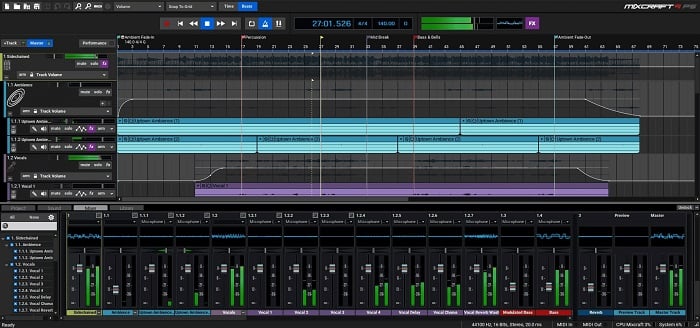 Pros:
Many easy and advanced tools to edit audio files professionally
Offer you a giant library that includes 7500+ professional loops, music beds & other sound effects
Allows users to rip and burn audio files
Allows users to save the outcome in WAV, MP3 & other file formats
Cons:
This tool is tough to handle for new people, so you must learn to use the program first
Wavosaur is a one of a kind tool that is totally free to use but provides better service than many paid tools. All the features and audio recording/editing quality of this tool is almost unchallenged. It can process the audio files with WAV and Mp3 files filter, so the process is very much easier this way. It's available for Windows only.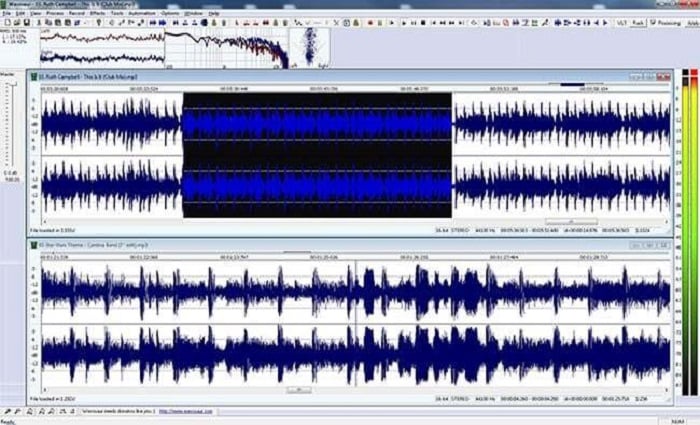 Pros:
It has multiple document interfaces that can handle multiple files at once
You can use editing options including cut, copy, paste or edit, etc. in a single window
Cons:
It doesn't have efficient audio routing and multichannel support
It has a slow sampler extraction process
Zynewave Podium is an advanced Digital Audio Workstation (DAW) that is designed for Windows operating system users. It allows users to record and edit audio & MIDI files. This voice recorder tool also hosts many VST instrument & effect plug-ins. It has an embedded editor that can be used to adjust the settings of the program without opening a new window.  So when you are editing an audio file, you can easily zoom and click or change edges and do more.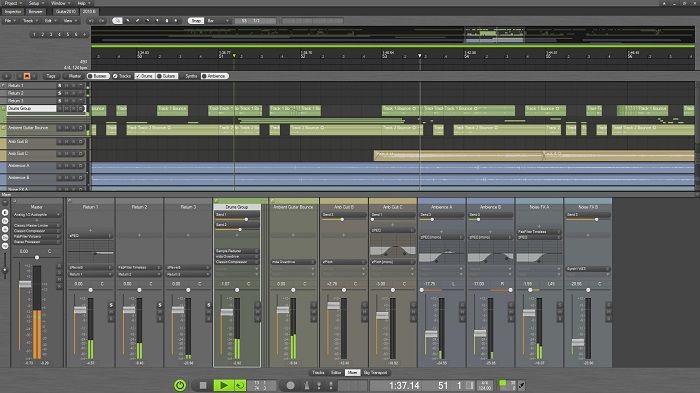 Pros:
It has a beautiful user interface and the whole interface is suitable for both advance and newbie users
The program is regularly updated to fix bugs and technical issues
It helps users to follow a tutorial for using this tool and use this program to its full capacity
Cons:
It's available for only Windows, so the compatibility is low
The free version of the program comes with restrictions to use certain things
# Top 10. Spek
Spek is a free audio recorder for PC that can solve the problems that are faced by many other audio recording or editing tools. It has a very easy to learn interface so anyone can handle it without any issue. This tool is famous for its lossless quality audio track. It supports the FFMPEG library and compatible with Windows, Mac & Linux operating systems.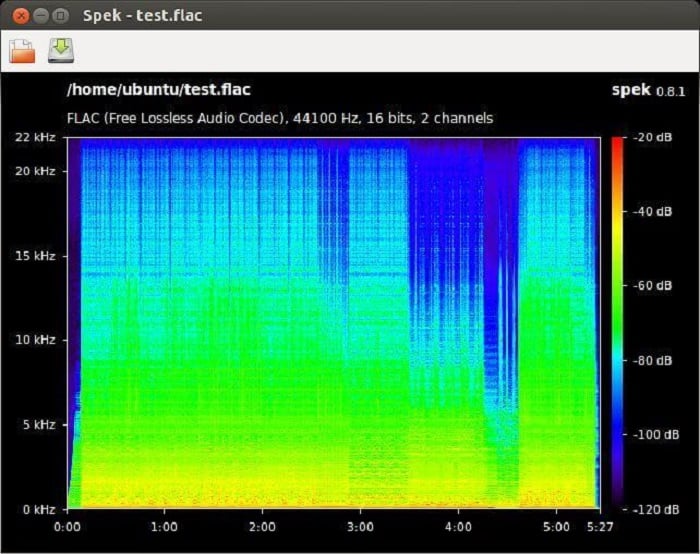 Pros:
The spectral density rulers of the program allow the auto fitting of time
It has an ultra-fast signal processing by using several threads to process audio
Users can adjust the spectral density range of the program
Cons:
Users can't see the codec names and the audio signal parameters
It's licensed under an obsolete GPLv3 license
Conclusion
To end this whole audio recorder for the PC list, we can now safely assume that you have the best 10 options in the market that you can use to record your audio. But if you consider all the advanced options, unique features, great user interface, and guaranteed result, then there is no replacement of EaseUS RecExperts. It's the most amazing audio recorder for PC and it's better than almost all other audio recording tools on the internet. So start using it and let us know how you feel.