Windows Server 2012, codenamed "Windows Server 8", is the sixth release of Windows Server. It is the server version of Windows 8 and succeeds Windows Server 2008 R2. Two pre-release versions, a developer preview, and a beta version were released during development. The software was generally available to customers starting on September 4, 2012, and worldwide through multiple channels in September 2012.
Unlike its predecessor, Windows Server 2012 has no support for Itanium-based computers and has four editions. Various features were added or improved over Windows Server 2008 R2, such as an updated version of Hyper-V, an IP address management role, a new version of Windows Task Manager, and ReFS, a new file system. Although it has a Metro user interface (which has led to a mixed reception for Windows 8), the operating system has generally received positive reviews for these features.
Before its final release, Microsoft made pre-release builds of the software, two of which were released to the general public for testing. Windows Server 2012 developer preview was released on 9 September 2011. However, unlike Windows 8, the developer preview of Windows Server 2012 was only made available to MSDN subscribers. It included a graphical user interface based on Metro design language a new Server Manager, a graphical application used for server management. On 16 February 2012, Microsoft released an update for developer preview build that extended its expiry date from 8 April 2012 to 15 January 2013. Build 8180 was leaked on 13 January 2012 and contained some revisions to the Server Manager interface and Storage Spaces.
A public beta version of Windows Server 2012 was released along with the Windows 8 Consumer Preview on 29 February 2012. The release candidate of Windows Server 2012 was published on 31 May 2012, along with the Windows 8 Release Preview. The final RTM build was released to manufacturing on 1 August 2012 and became generally available on 4 September 2012. Qualifying students have also been able to download Windows Server 2012 via DreamSpark.
Windows Server 2012 Data Recovery Software
Using the same file systems as the previous Windows operating systems, NTFS or FAT32, data loss in Windows 2012 could be inevitable. When you delete a file or format the hard drive, data saved on the hard drive is not wiped immediately. Which means you can't see your original photos directly on the hard drive because they're marked as useless, and the place that they occupied has been marked reusable for new data. The dangerous thing is that once you write new data in, those formatted data will disappear forever. Therefore, you must stop to add any new data to data loss region in the case that crucial data might have been overwritten.
EaseUS Data Recovery Wizard Free Edition efficiently restores and recovers deleted or lost files due to format, hard drive failure, partition deletions under Windows Server 2012/2008/2003.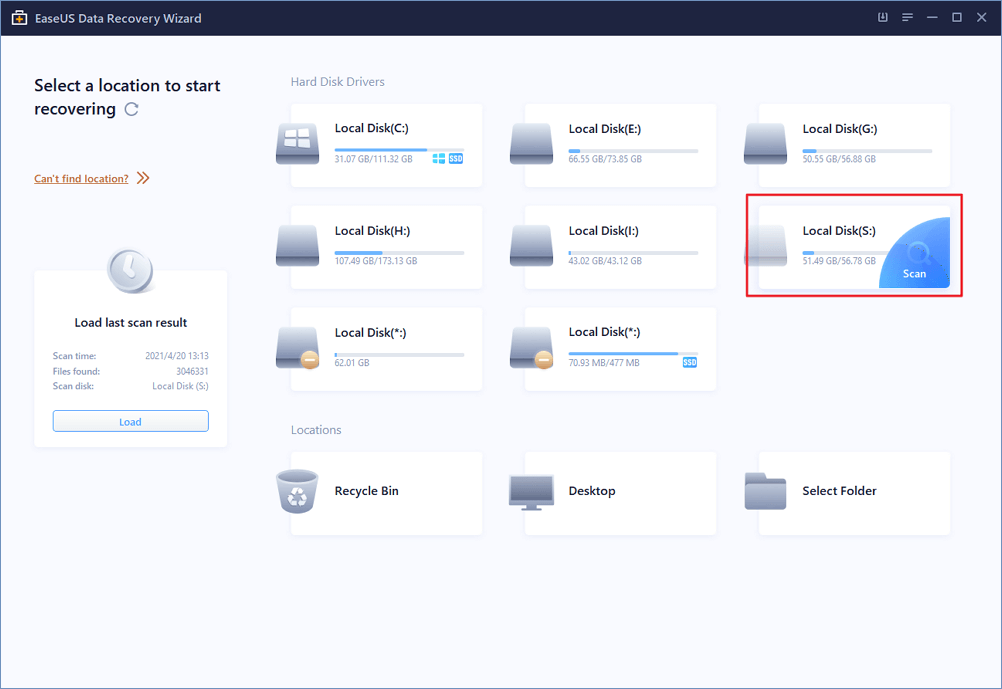 Windows Server 2012 Backup & Restore Software
With reliable disk imaging technology and file-level data protection, EaseUS Todo Backup Server offers a cost-effective solution to protect the system entirely, applications and all data for Windows Server 2000, 2003, 2008, 2012. It ensures your servers can be quickly restored from virus, data loss, computer failure, or any other unexpected disaster and restore the system to dissimilar hardware, maximizing uptime of your servers. Diversity backup policies are designed to meet the needs of your businesses.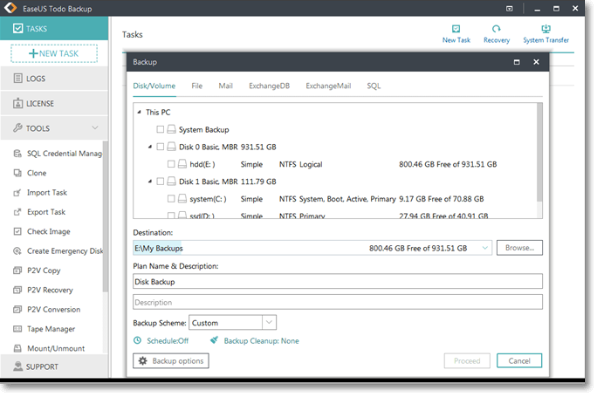 See: Windows 95, Windows 98, Windows NT, Windows 2003, Windows Server 2008, Windows 7, Windows Server 2012