Error: use chkdsk to fix the corruption problem
"Unable to shrink OS volume because volume is corrupted. An error appeared saying 'the volume you have selected to shrink is corrupted. Use CHKDSK to fix the corruption problem, and then try to shrink the volume again.' So, how to open chkdsk and use the command to fix corrupted drive problem?"
CHKDSK in Windows 10
CHKDSK, also chkdsk.exe, is a Windows utility that can be used to fix various file system errors that led to corruption problems in hard drive, external USB flash drive, pen drive or memory card.
You have multiple choices to run CHKDSK in Windows 10, including from Command Prompt, My Computer and installation disc.
How to open CHKDSK in Windows 10 from Command Prompt?
We only give an instruction to run the utility in Windows 10 from Command Prompt here, it's the most direct way to open it. To begin with, bring your corrupted disk drive and make sure that it has correctly connected to a Windows PC. Remember its drive letter. Let's assume that your corrupted disk is showing as drive G: in File Explorer.
Step 1. Next to the Windows Start menu, in the 'Search Windows' box, type cmd.
Step 2. On the search result, right-click on the Command Prompt and select Run as administrator.
Step 3. Click Yes on the prompt warning. Now, cmd.exe is running.
How to use CHKDSK to fix corruption problem in Windows 10?
You're supposed to use chkdsk/f, chkdsk/r, chkdsk/x to do the repair. Take a glance at each command and its meaning.
chkdsk/f is running to fix any found errors;
chkdsk/r is running to locate for bad sectors and recover any readable information;
chkdsk/x is running to force the volume you're about to check to be dismounted before the utility begins a scan.
So, to fix a corrupted micro SD card or repair a damaged hard drive by using chkdsk, you should copy the command below and then paste it to the command.exe window you just launched. Hit Enter and there you go.
chkdsk (drive letter) /f /r /x
For example: chkdsk G: /f /r /x
How to Recover Data from Corrupted Hard Drive, SD Card, USB Flash Drive, etc.?
EaseUS Data Recovery Wizard is third-party free data recovery software, and most of the time a disk storage that is corrupted or logically damaged doesn't have the ability to protect data inside, so this piece of hard drive recovery software is essential, it can help recover data from corrupted hard drive with a high rate of success.
Don't despair when you can't access data in a drive with corruption problems. Download EaseUS Data Recovery Wizard and take 3 steps to recover data from a corrupted or inaccessible hard drive.
Step 1. Select the corrupted hard drive and click "Scan".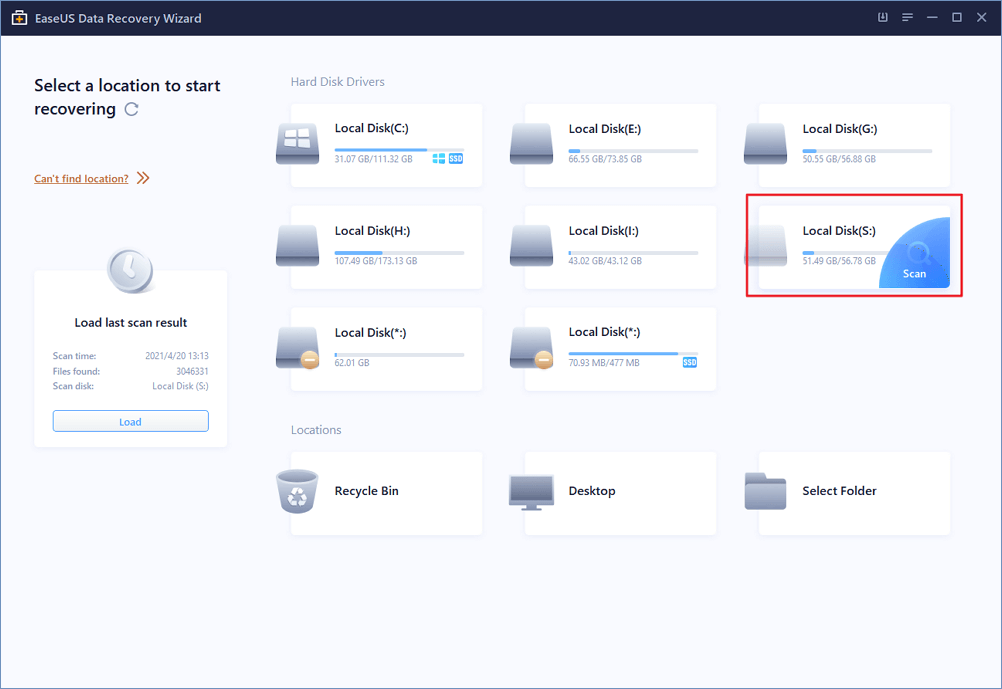 Step 2. A quick scan will start first. After quick scan is done, a deep scan will automatically launch in order to find more lost data files.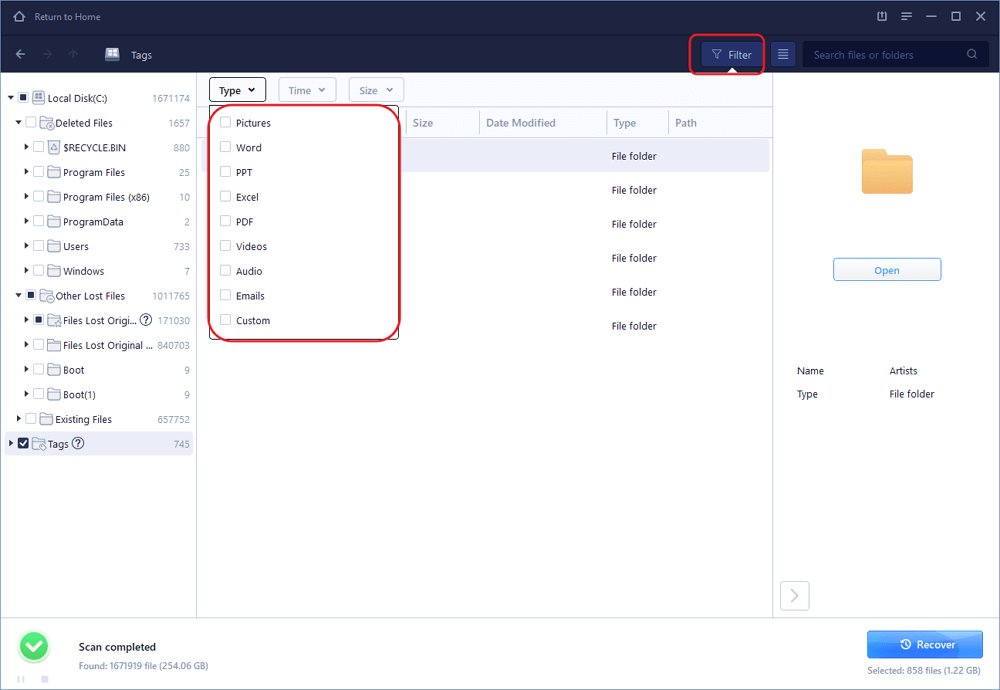 Step 3. Select files in either quick scan results or deep scan results. Click "Recover" to immediately bring them all back.