With a portable USB memory stick and flash drive, we can transfer work or school paper, multimedia files easily from PC or between USB drives in order to keep them as a backup or just be able to access the files everywhere. Only when USB flash drive not working, we find ourselves in trouble.
Symptoms of USB Flash Drive Not Working on Windows 10/7
How to Fix USB Flash Drive Not Working Problem on Windows 10/7 Without Losing Data
The USB not working problems mentioned above are the most popular ones people may encounter. To fix the specific USB errors, just click the link we left where the relevant solution has been provided.
In addition, grab the general troubleshooting methods in the following which show you what to do if USB flash drive is not working on Windows 10 or Windows 7.
First. Recover data from USB flash drive not working
Always give priority to your precious data in USB flash drive that is not working anymore. As long as Windows still detects the drive, you shall instantly download EaseUS hard drive recovery software to rescue your documents & large size multimedia files at first, otherwise, new data would overwrite the disappearing contents easily.
It takes 3 steps to recover data from not working USB flash drive with EaseUS recovery software.
 Notice:

Please stop using your USB flash drive once you lose files on it, in case newly produced data overwrite entries to the lost files.
Step 1. Connect USB to your PC and run USB data recovery software.
Connect the USB flash drive on which your files to your computer and launch EaseUS USB data recovery software - Data Recovery Wizard on your PC.
Select your USB drive under External Devices and click Scan to start finding your lost files.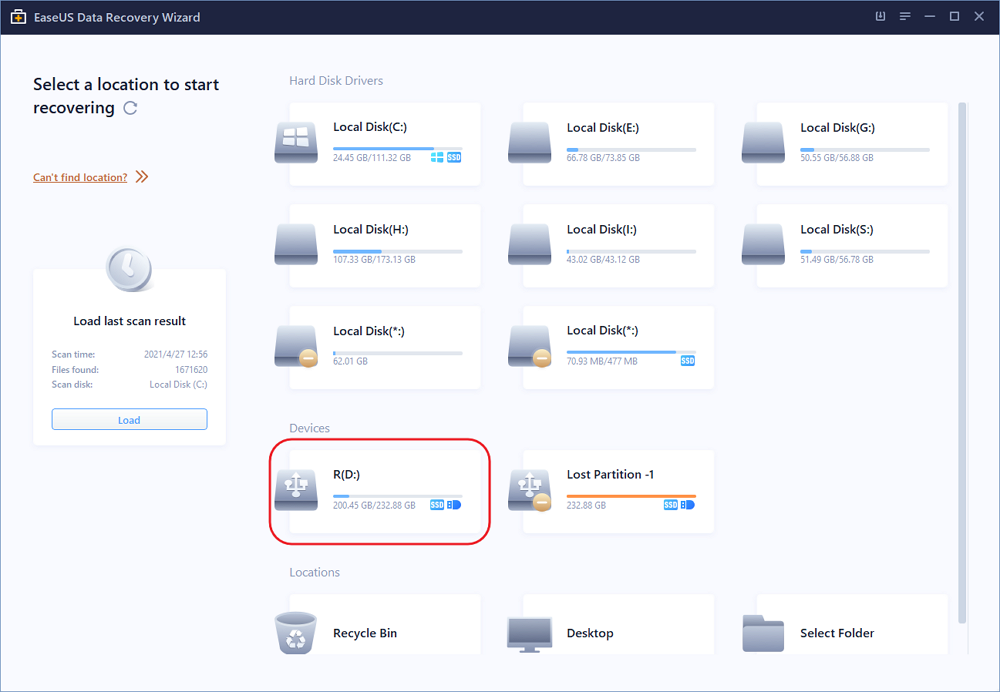 Step 2. Scan to find all lost files from USB.
EaseUS Data Recovery Wizard will thoroughly scan your USB flash drive and find all your lost data on it.
Step 3. Restore all lost files from USB.
After the scanning process, you can check and preview found USB files in this program.
"Deleted Files" is for you to find deleted files. And "Lost Partition Files" is quick access to find formatted data.
Double-click the files to preview and choose available ones, click "Recover" to save them to a secure location on your PC or other external storage devices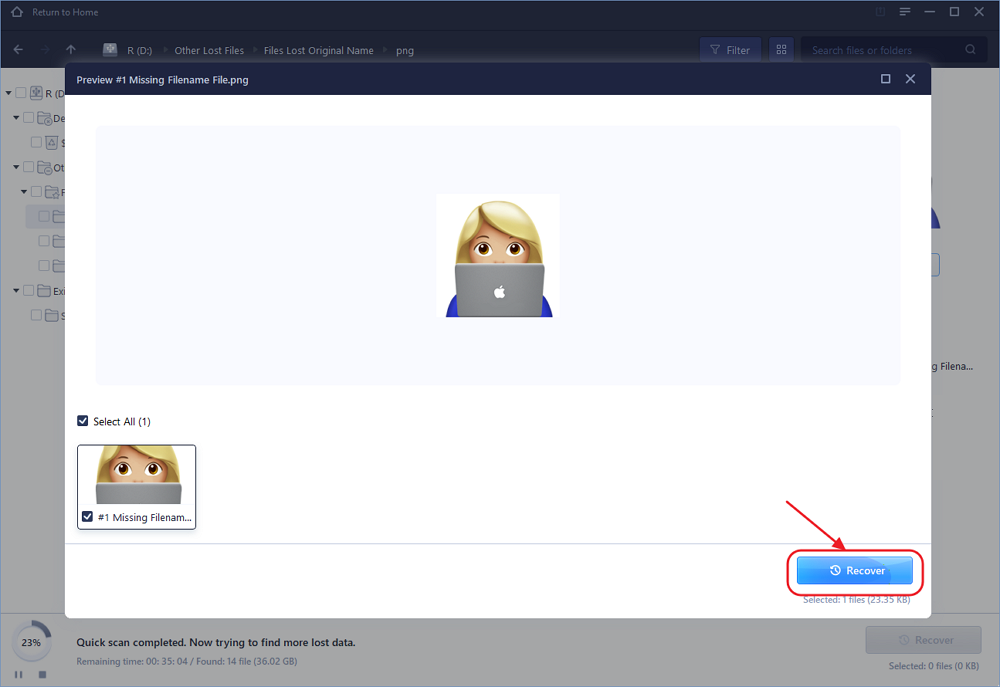 Second. Methods to fix USB flash drive not working problem
There are three options available for you.
Method 1. Try a different USB port or PC
Inserting the stick into another USB port on your PC or connect it to another PC to exclude the problem is not from the USB flash drive itself.
Method 2. Update USB driver
There's another chance that your USB flash drive has no problem, and the error is caused by an outdated driver in your PC.
To check for a new driver, go to Computer, right click on your USB's icon and click on "Properties".
Go to the Hardware tab and find "General USB Flash Disk USB Device". Select it and click the "Properties" button below.
In the next pop-up, click the Change settings button.
Another pop-up will appear – go to the "Driver" tab and click the Update Driver… button.
Next, select the first option "Search automatically for updated driver software" and follow the instructions.
Method 3. Check & repair USB drive partition error
USB flash drive corrupted, damaged or bad sectors on it will cause the not working issue, and it's kind of a big problem. You can fix USB flash drive not working using cmd, or just download EaseUS free partition manager and use the corrupted microSD or USB repair software to check and repair the USB drive partition error.
1) Right-click on the USB flash drive and choose "Check partition".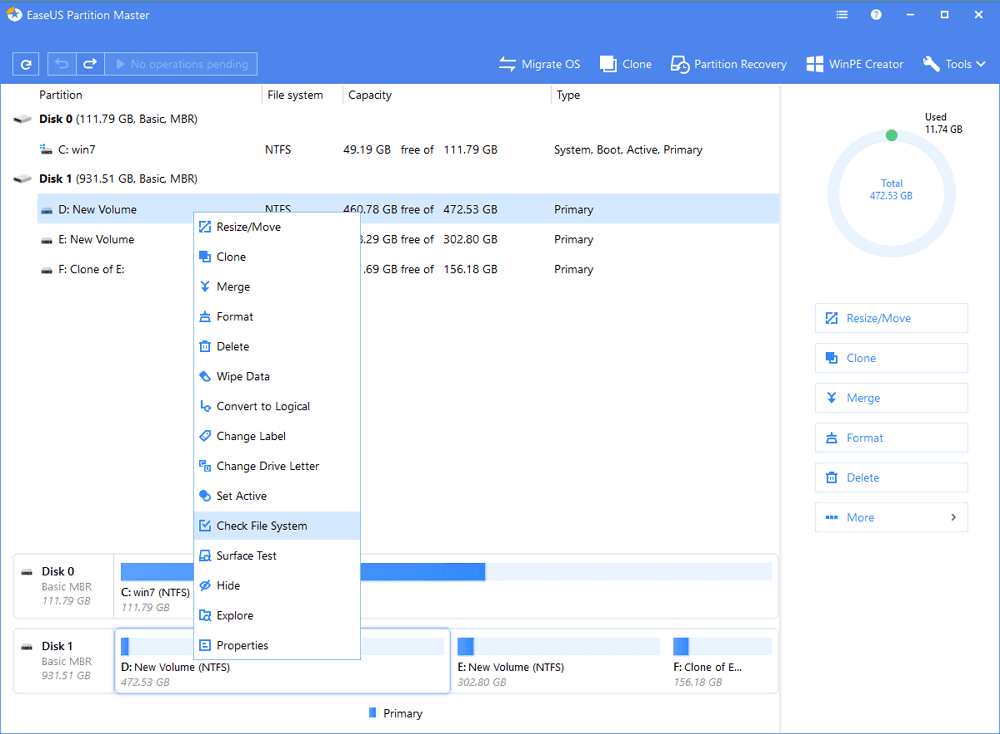 2) On the Check partition window, you got 3 options to go: "Check Partition Properties", "Call Windows Chkdsk to fix errors" and "Surface Test". Tick the first two terms. Check partition is for checking file system errors, while Call Windows Chkdsk.exe will fix errors if it found some. Wait until the corrupted memory card/USB repair software finishing checking your corrupted card.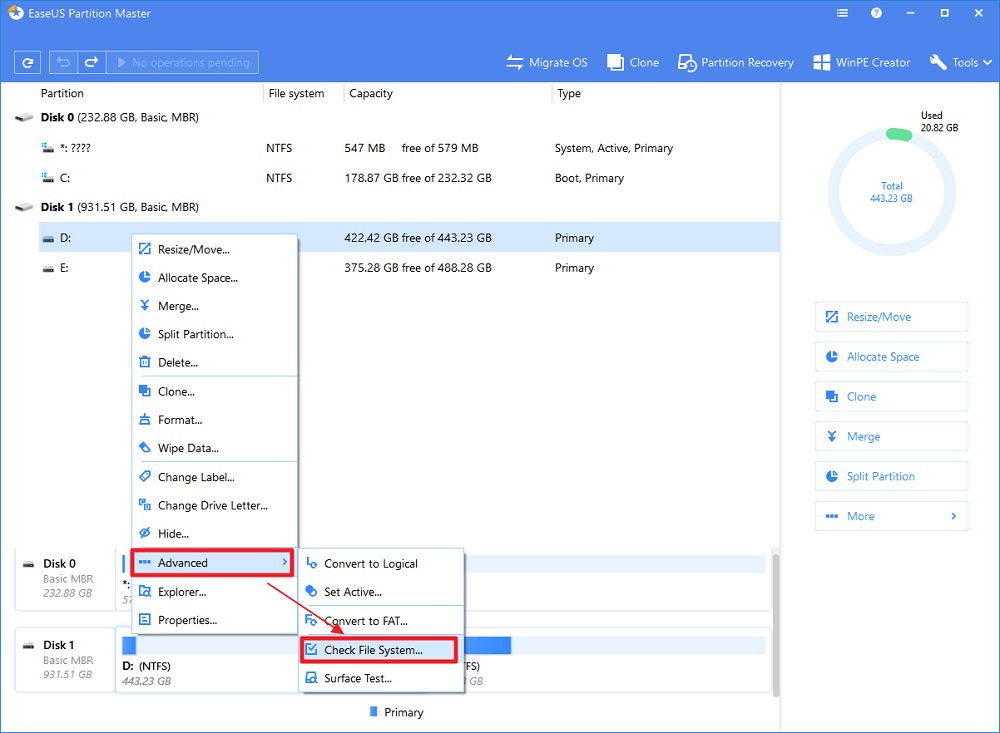 3) Once errors were found, Windows Chkdsk.exe application would pop out immediately and perform the repair.
Or, you can take the last measure to fix USB flash drive not working problem by formatting the drive and use it as new.
1) Go back to the main window of EaseUS partition software. Instead of choosing "Check partition", please go to "Format partition".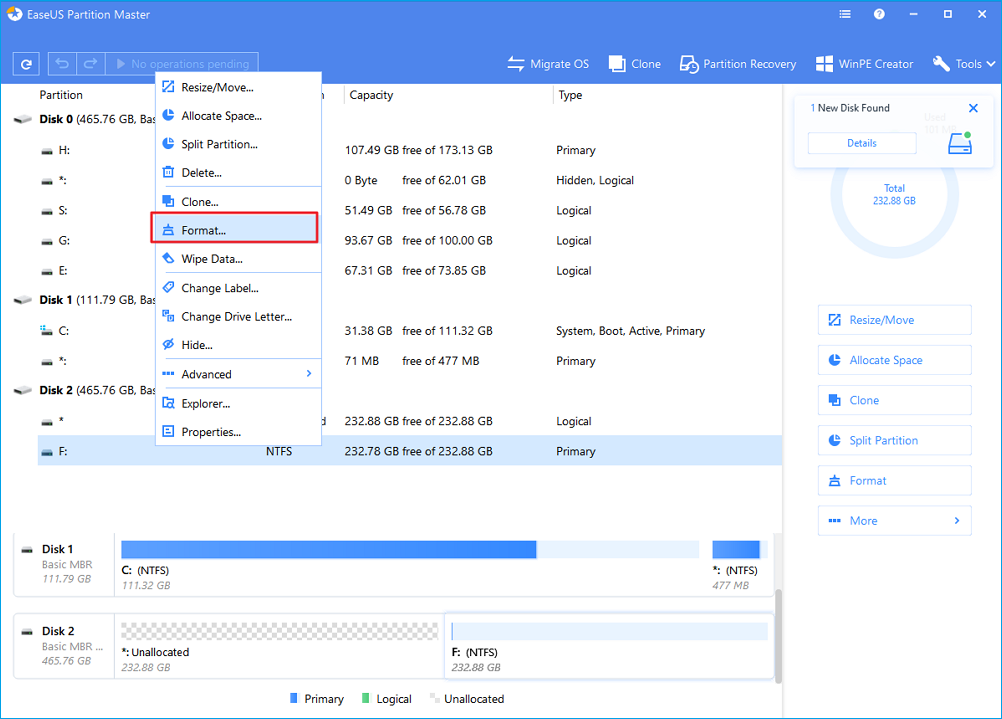 2) A mini window pops out, on which you can edit the partition label and choose a file system such as FAT/FAT32, NTFS, EXT2/EXT3.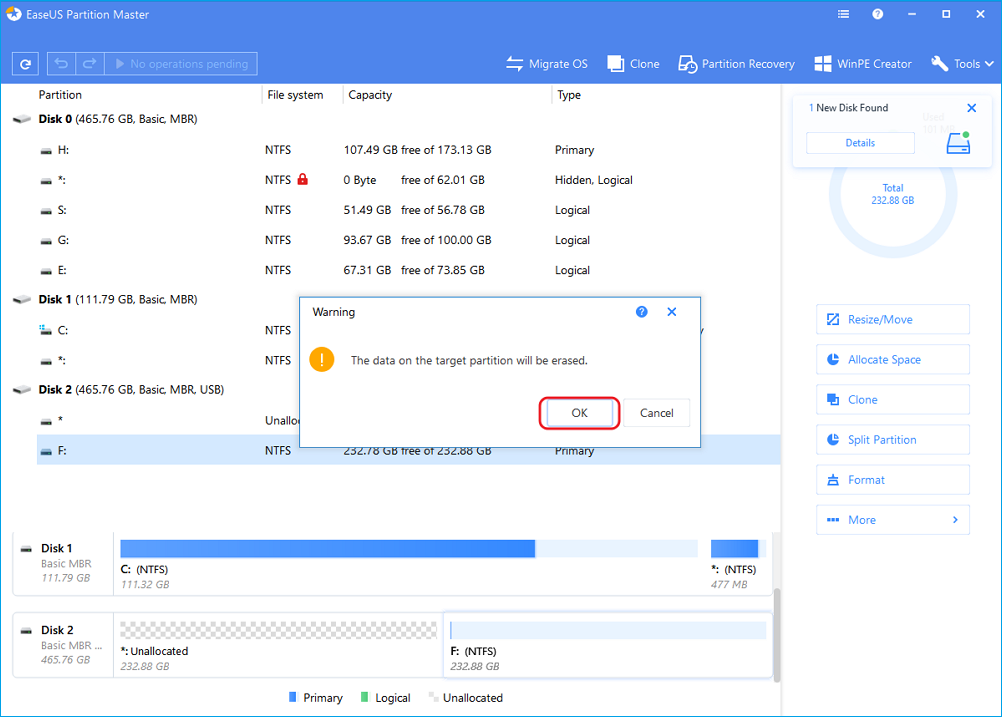 3) Click "Apply" to confirm to format the USB flash drive.
Formatting will cause complete data loss in your USB flash drive. If you have not created the backup beforehand, again, try EaseUS Data Recovery Wizard to recover formatted USB flash drive.