The "Recycle Bin" on Windows desktop allows us to restore many sorts of deleted files if not be emptied, but it is useless when you want to recover NTFS files or FAT files from formatted drive. So we have to find another method, that is, professional data recovery software which is able to help you to unformat NTFS drive or FAT drive. First of all, we should have some basic knowledge about file system.
FAT and NTFS File System
FAT is in the most common use during our pc life. FAT file system is short for File Allocation Table, which is a table of numeric values each cell of which describes the allocation of clusters of a partition, in other words, the state (used or not used by a file) of each cluster in the partition on which it is located.
The NTFS file system (or New Technology File System) is based on a different structure, called a master file table(MFT), containing records about the files and directories of the partition. The first record, called a descriptor, contains information on the MFT (a copy of it is stored in the second record). The third record contains the log file, a file containing all actions performed on the partition. The following records, making up what is known as the core, reference each file and directory of the partition in the form of objects with assigned attributes. This means that the information concerning each file is stored in a file, which is itself registered inside the MFT. The MFT is therefore a storage structure of the data in the partition, and not a list of clusters.
Format NTFS drive or FAT drive
Although there are several differences between FAT files system and NTFS files system, but the hard drive with both of them should be formatted before being used. And there is a common point for two files system, that is, once we format the FAT drive or NTFS drive, all the files on those drives will be lost. Because when we perform "Format", the Operating System erases all bookkeeping information on the disk, tests the disk, sets the file system, marks bad sectors and creates internal address tables for you to locate information.
But sometimes when you format drive by mistake and files are lost, what will you do to recover files from NTFS drive or FAT drive?
Unformat NTFS drive or FAT drive
You should know that, if you accidentally format a critical NTFS drive or FAT drive, it is possible to get all the data back, because format does not really erase the data on the disk. But in case of data will not be overwritten, it is better to stop using the drive. A computer specialist is able to recover NTFS files or FAT files from formatted drive with a certain method to unformat NTFS drive or FAT drive. An easier way is to try some reliable data recovery software, such as EaseUS Data Recovery Wizard, assisting with unformat of NTFS drive or FAT drive to recover files from formatted NTFS drive or FAT drive.
EaseUS Data Recovery Wizard works on all environments of Windows, supports NTFS file systems and FAT files system, recognizes all NTFS/FAT versions includingFAT12, FAT16, FAT32 and NTFS. It is reliable unformat software that provides you with powerful unformat, undelete function, and you can unformat NTFS drive or FAT drive easily and safely.
Steps to Unformat NTFS Drive or FAT Drive:
Step 1. Launch EaseUS Data Recovery Wizard and select the NTFS/FAT hard drive and click "Scan".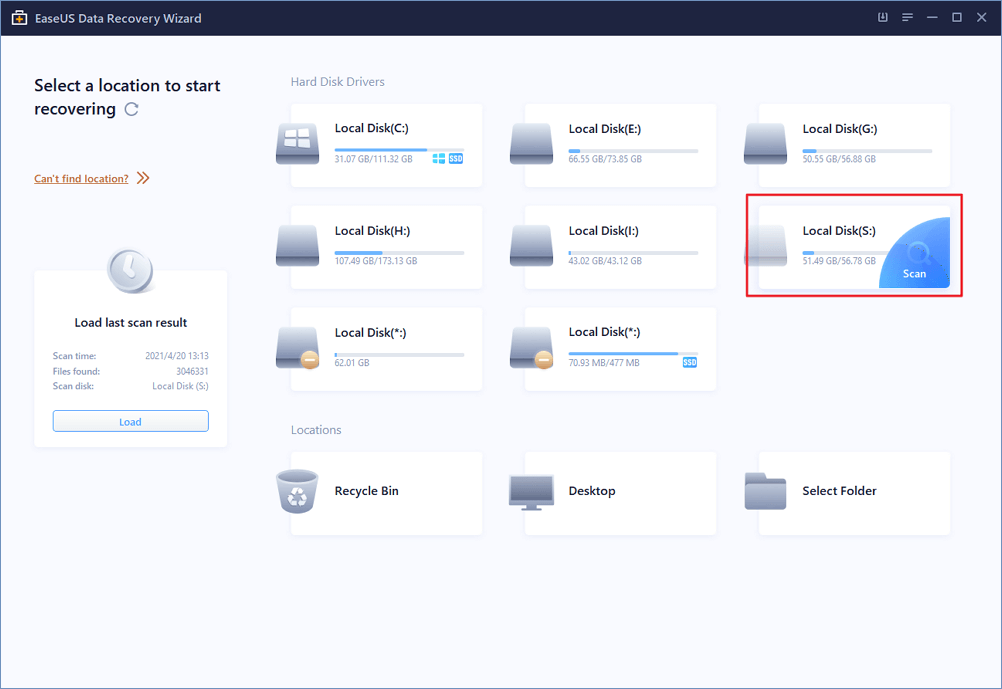 Step 2. EaseUS Data Recovery Wizard will start a quick scan first to find lost or deleted NTFS/FAT drive data;
After the quick scan, a deep scan will automatically start to find more formatted NTFS or FAT hard drive data;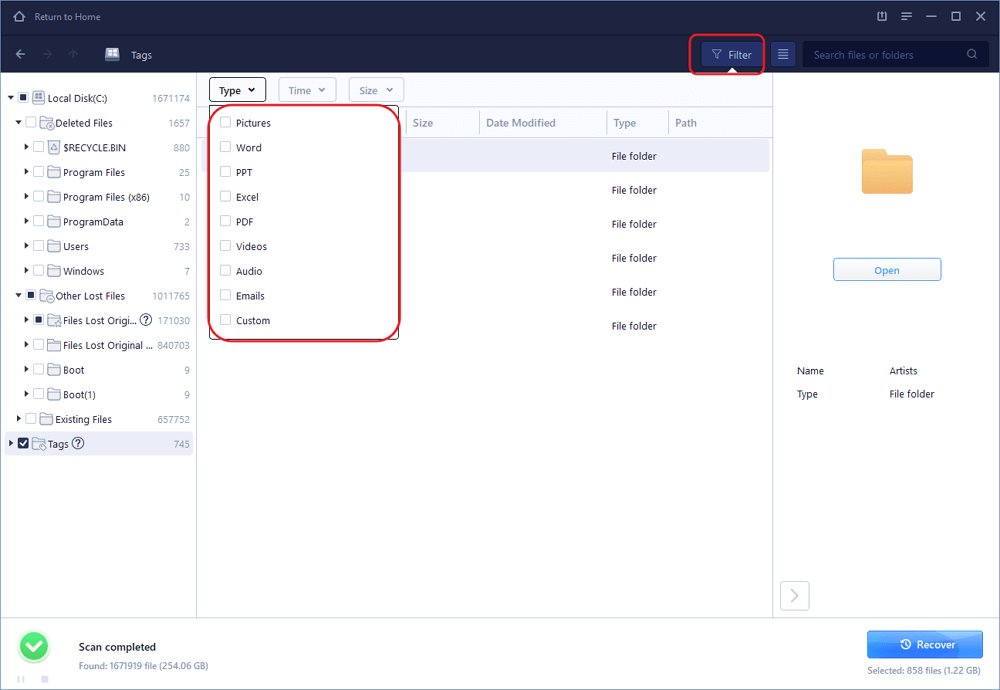 Step 3. Preview and restore lost NTFS/FAT drive data;
You can preview found data by file types, select found formatted NTFS or FAT drive data and click "Recover" to save them to another safe spot in PC/storage device.