About 'The File Is Corrupted and Cannot Be Opened' Error
Error message 'the file is corrupted and cannot be opened' usually pops up when people trying to open an old version Office file that created in a new version, for example, open an file created in Excel 2013, 2010, 2007 or earlier in Excel 2016 or open an file created in Word 2007 or earlier in Word 2013. Numerous users have been bothered by this issue after upgrading the Microsoft Office applications and asked for help online.
'The File Is Corrupted and Cannot Be Opened' Solutions
If you happen to encounter such a terrible situation, please don't worry! Error message 'the file is corrupted and cannot be opened' doesn't mean your file is damaged or corrupted. At most times, it just becomes inaccessible because there is something wrong with the settings of the new versions of Microsoft Office application. In this case, there are some possible ways to fix the issue and repair or recover corrupted Word file, Excel or PowerPoint documents.
Method 1. Recover Excel, Word or PowerPoint Files with Third-party Software
The first way we recommend you to fix 'the file is corrupted and cannot be opened' error is trying EaseUS disk data recovery, a third-party office file recovery software to retrieve the inaccessible Word, Excel or PowerPoint file. No technical skills or professional knowledge, it takes only three simple steps. Everyone can do it without effort!
Step 1. Choose the Word file location
It's the first step. You must clearly know where your Word files got lost, choose a hard disk drive or a specific folder. If it's on a USB flash drive or SD card, take one more step to connect it to your computer.
Right-click on the drive X: and click the Scan button.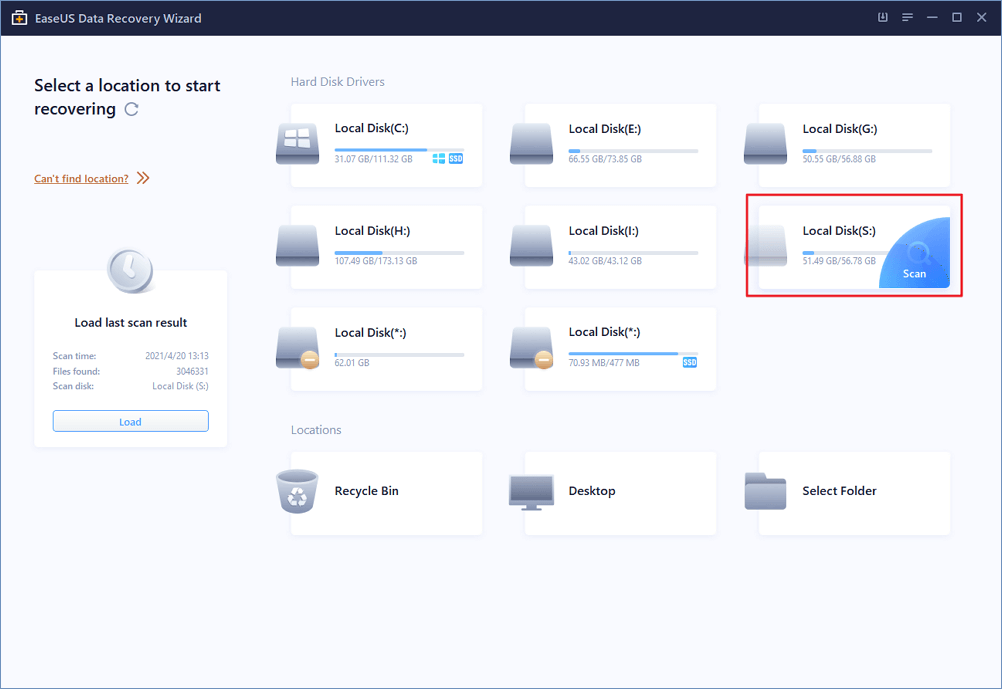 Step 2. Scan all lost data
The software will start immediately scanning all lost data on the selected drive, and you'll see more and more data showing up in the scan results.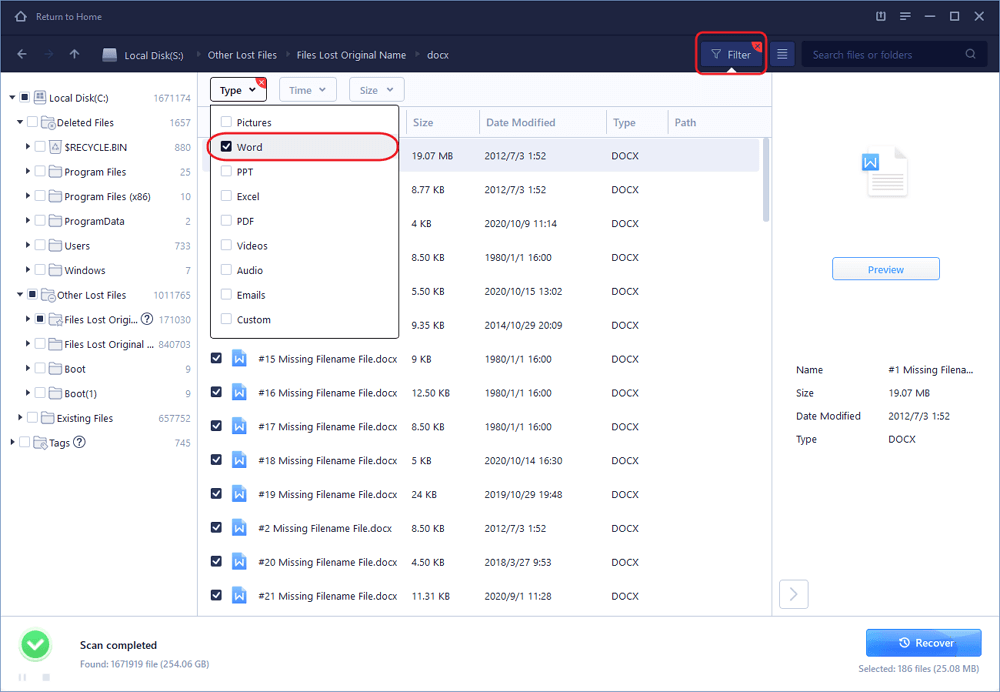 Step 3. Select Word files and recover
After the scan, use the quickest way to the wanted Word documents by choosing "Documents" from the drop-down list in "Filter". You're allowed to preview a Word file if you have Microsoft Word application installed on your computer. Finally, select the desired documents and click "Recover".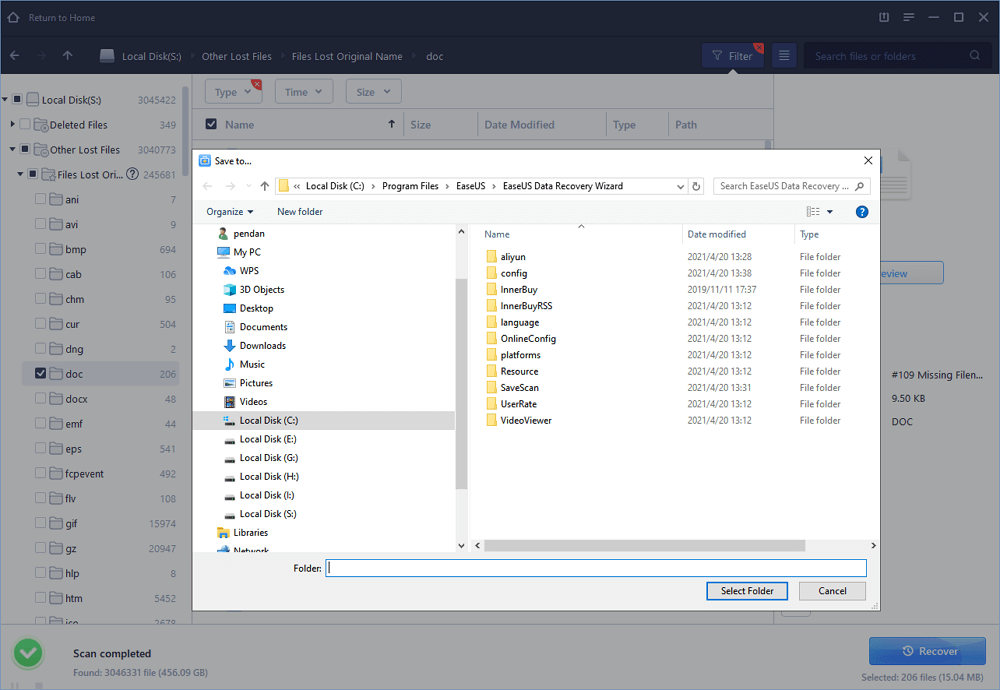 Method 2. Changing the Protected View Settings
Step 1. Open your MS Word, Excel or PowerPoint application.
Step 2. Go to the File Menu and click on Options.
Step 3. In the Options window, choose the last tab, Trusted Center.
Step 4. Now click on Trusted Center Settings.
Step 5. In the new window, choose Protected View.
Step 6. Unchecked all the options available and click OK.
Step 7. Restart the application and now, try to open your Word, Excel or PowerPoint document.
Method 3. Changing Component Services Settings
Step 1. Go to 'Start' and in the search box, type dcomcnfg. After that, select dcomcnfg from the program list.
Step 2. Go to the navigation pane and expand the Component Services. Then, go to Computers and expand it.
Step 3. After that, right-click on My Computer, and then click Properties.
Step 4. Open the Default Properties tab and set Default Authentication Level: Connect, Default Impersonation Level: Identify and click OK.