What is Stellar Data Recovery
Stellar Data Recovery is a tool designed to recover lost data in different situations. The software can retrieve data in drive formatting, deletion, lost partitions, crashed systems, disc corruption, and drive errors. The files it can help recover include documents, files, photos, and music. It is compatible with Windows 11, 10, 8, and 7. As a result, it can recover data from almost any computer because these are the operating systems used by most computer users.
The tool comes in different versions to give users the freedom to choose the version that suits their needs. This review looks at other attributes and features of the Stellar Data Recovery tool.
Stellar Data Recovery Main Features
In this review, the main features of Stellar Data Recovery are shown below.
Support different file formats
It supports data recovery from exFAT, NTFS, and FAT-formatted drives. It can also recover data from SSD and external and internal hard drives. Furthermore, it supports the recovery of data from SD cards, USB, flash drives, and memory cards. In addition, it can recover data from Blue-Ray discs, CDs, DVDs, and HD DVDs.
Recover lost data from unbootable systems
This is a unique feature because most data recovery tools require the computer to boot so that it can access the necessary data.
Preview before recovery
Users of this tool also can preview the data before they have saved it. The device usually previews the recovered data before it has been saved. It even shows full-screen previews of videos that have been recovered. As a result, users get a chance to authenticate the data before saving it.
SMART drive monitor and clone
This technology examines various complex drive attributes, such as performance, drive health, and temperature. Exploring these features reduces the chances of data loss in the future.
Work on dual monitor setup
One does not have to minimize or switch screens, which helps deal with complex tasks like recovery from lost partitions. The tool supports different languages, including English, French, Spanish, Korean, German, Italian, and Korean.
Stellar Data Recovery Cost
Stellar Data Recovery comes in the free, professional, premium, and technician versions. The free version comes without any charges. This means that the users do not have to pay anything to use this tool version. The only requirement of using this version is downloading and installing the tool.
The other version is the professional option with an annual fee of $59.99. Providers of this version have provided a discount of $20 since the initial price was $79.99. Among the professional version, features include recovering lost data and monitoring the hard drive's health. Most users of this version are people who use their computers for relatively small tasks.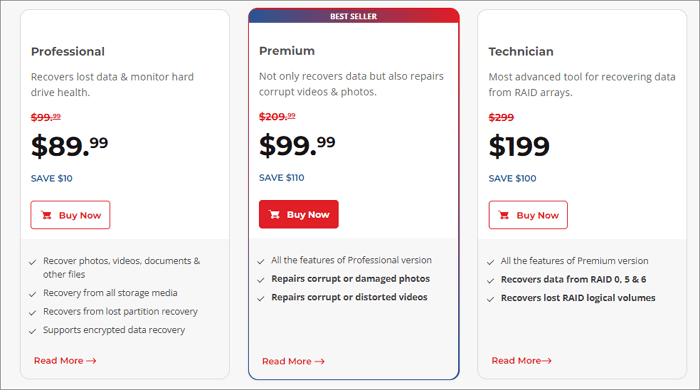 The Premium version is also popular and requires an annual fee of $79.99. Besides recovering data, it also repairs corrupt photos and videos. Such files can be corrupted by attributes such as a hard drive crashing or viruses and malware attacking the computer. Some images and videos are usually essential because they have sensitive details. Therefore, the premium version can repair corrupt photos and videos, making it popular among people who regularly use pictures and videos in their work.
The Technician version is the most advanced version of the Stellar Data Recovery tool. Its price for annual usage is $199, and this is because it has the most advanced features. Among its unique features include that it can recover data from RAID arrays. It also has all the features that are found on the other versions. People interested in getting this version can enjoy a free trial to test the components.
How to Use Stellar Data Recovery
Almost anyone using the compatible version of Windows can effectively use the Stellar Data Recovery tool. Downloading the four versions is free. As a result, anyone with a suitable gadget can get the various versions of the device. Only the free version can be used without paying any subscription fee. But to use the other versions, one must first pay the respective annual fees. However, each option comes with free trials to give interested users a taste of what they will get after acquiring the respective version.
Step 1. Download and install the preferred version of the program. Acquiring the different versions is easy since one must visit the official website and download it. After downloading, there is an option of installing the preferred version. But before downloading and installing the professional, premium, and technician versions, one must pay the necessary fee.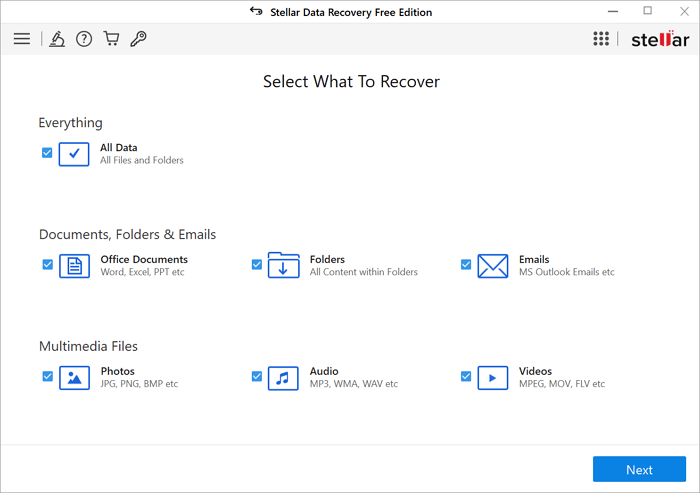 Step 2. Use the installed version of the data recovery tool. Using the tool requires one to open the version acquired and select the recovered data type. The tool interface provides different data options, and one can choose the right type from the options.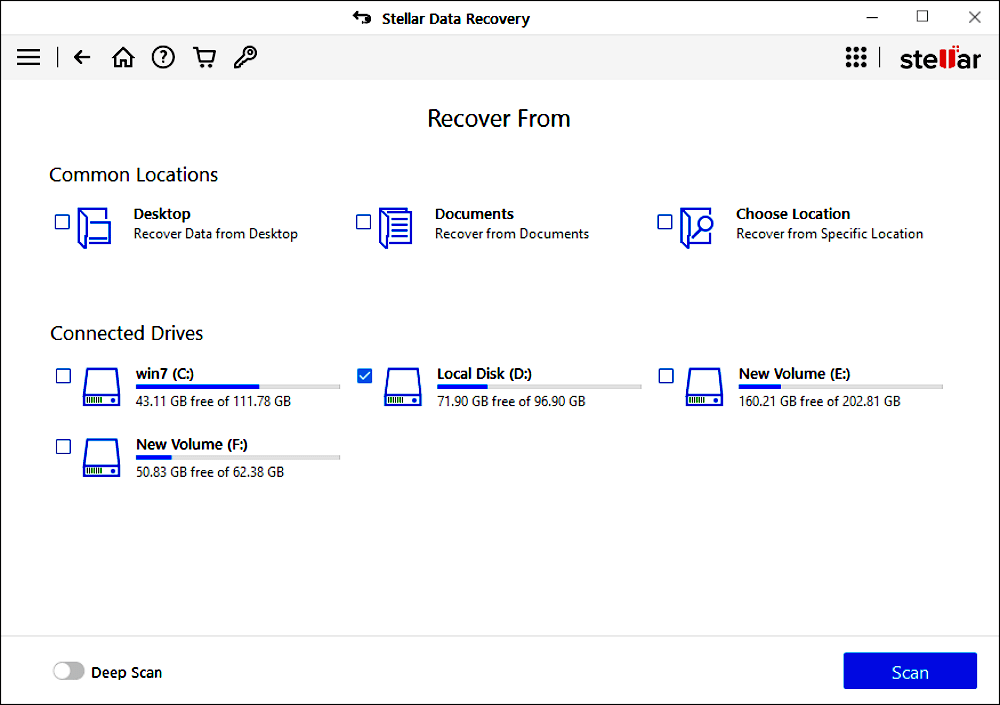 Step 3. Selection of the kind of data to be recovered leads to selecting the drive or gadget from which the data is saved. This stage also has various options depending on the device from which one wants to recover data. This step involves clicking on the recover icon to allow the recovered files to be saved. One has the freedom to turn on the preview button to go through the recovered files before they are saved.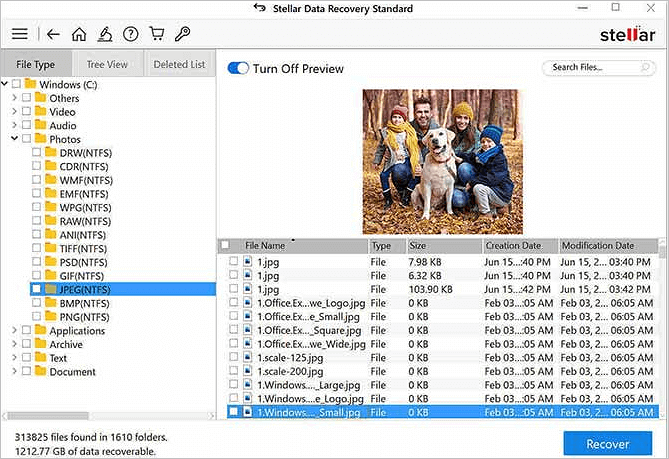 Stellar Data Recovery VS EaseUS Data Recovery Wizard
Stellar Data Recovery and EaseUS Data Recovery Wizard are two of the most used data recovery tools. Their popularity results in them recovering data that other recovery tools can struggle to recover.

Supported file format
Stellar Data Recovery supports more data formats than EaseUS. It even promotes recovery from Blu-Ray Discs, making it superior to almost all the other data recovery tools.
Data recovery methods
Stellar supports recovery from NTFS, exFAT, and FAT-formatted drives. As a result, it can recover data from almost every type of hard drive. It also can recover data even when the systems cannot boot. EaseUS might struggle recovering data from hard drives which have been formatted in specific ways. Hard drives which are FAT formatted require more sophisticated techniques, and Stellar has them. Some of these attributes are meant to make EaseUS an ideal tool that can be used in different situations. They are successful because this tool is among the most used worldwide. It has a global outreach, and this makes it a popular tool. Its feature is superior, which is essential in designing any device.
Limitations of the free versions
The free version provided by Stellar can recover different kinds of data lost on a computer. However, it cannot perform sophisticated tasks such as reviewing the data after recovery. It also cannot reconstruct videos and photos which have been damaged. EaseUS also provides a free version that can recover data from the different operating systems.
Conclusion
Stellar Data Recovery was the most impressive of the almost 30 data recovery options we tested. The company's data recovery software has a ton of features, is easy to use, and scans quickly and thoroughly. Even while the rate isn't the most affordable, when it comes to data recovery, you usually get what you pay for.
If you haven't already, be careful while backing up your hard disk to ensure that you don't lose any of your information. As always, we appreciate your time and interest.
| | |
| --- | --- |
| Feature | Description |
| User Friendliness | Easy to navigate and comes with a user guide for people who are not conversant with such types of tools. |
| Supported Systems | Supports Windows 7, 8, 10 and 11 |
| Prices | Free version-free Professional version-$59.99 Premium version-$79.99 Technician version-$199 |
| Supported file formats | Documents, images, videos, music, and audio files. |

Brithny is a technology enthusiast, aiming to make readers' tech life easy and enjoyable. She loves exploring new technologies and writing technical how-to tips. On her spare time, she loves sharing things about her favorite singer - Taylor Swift on her Facebook or Twitter.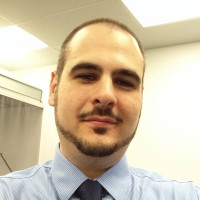 Approved by Evan Galasso 
Evan Galasso is a digital forensics and data recovery engineer with over 10 years of experience in the field. He presents opinions on the current state of storage media, reverse engineering of storage systems and firmware, and electro-mechanical systems of SSDs and HDDs.