Hard disks were first manufactured and introduced to the general public in 1956, and since then, the storage devices have come a long way now. Even a tiny memory card can hold up to 1TB of data. While hard disks are still widely in use, a more popular mass storage device is widely used nowadays called the SSD or Solid State Drive. Using SSDs will give you an edge over HDDs in many aspects, the primary one being read and write speeds and reliability.
That said, even now, people are always confused between HDDs and SSDs. Since the price difference between them is substantial, and no one wants a slow PC, it is essential to understand the difference and the tradeoffs.
So in this article, we will make a detailed comparison between SSD and HDD, and let you decide which one is best for you, so make sure you read this article till the end to make a better decision.
What Is An HDD
HDDs or Hard Disk Drives have been used for seven decades now, and they have contributed significantly to building this world. However, the technology behind HDD is the prime reason they are less preferred since HDDs are comparatively slower than SSDs. They also suffer from increased chances of hardware failure.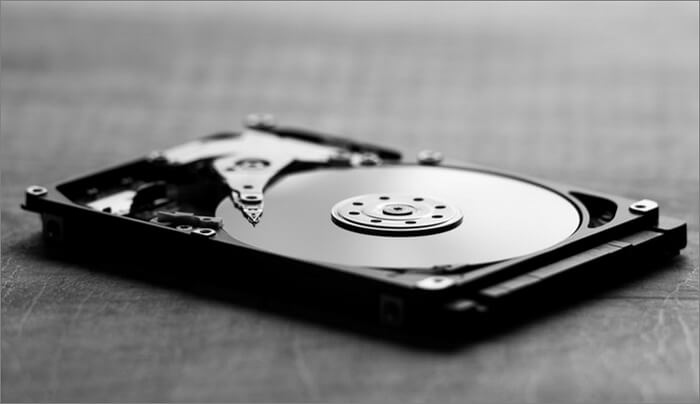 HDDs are mechanical drives that consist of flat circular plates made of aluminum or glass. They are coated with a magnetic material to store the data inside them. These spinning platters contain a dense amount of information.
Then comes the final part, i.e., the head. When you retrieve data from an HDD, a read and write arm reads data from the two or more spinning platters.
HDDs are preferred the most by computer users for many reasons. The primary one is the cost-effective and proven technology. HDDs have been around for a long time, and using them would ensure lesser issues. Also, HDDs are often cheaper than SSDs, hence reducing tremendous amounts of costs to the users. However, the main drawback of slower speeds, lesser life, and more significant size factor still makes users refrain from buying HDD.
What Is An SSD
SSDs are more sophisticated when it comes to technology. SSD stands for Solid State Drive. And by Solid State Drive, it means that there are hardly any moving parts making the read and write speeds tremendously fast and efficient. All the data in an SSD is stored in Integrated Circuits (ICs). These small integrated circuits make SSDs very small, making them more suitable for laptops and small devices.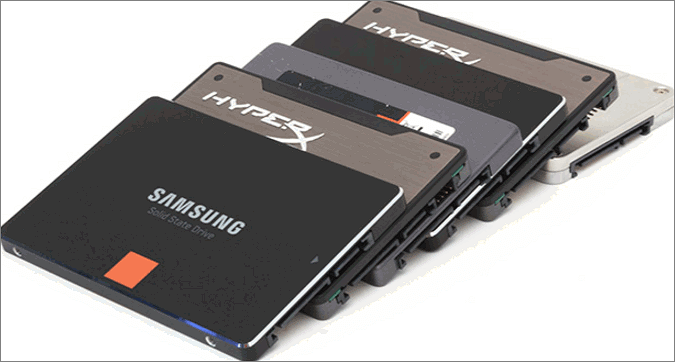 The price of SSDs, however, is double the price of HDDs. Also, as of now, SSDs can hold a comparatively lesser amount of Data than HDDs. The price gap between HDDs and SSDs is decreasing substantially, and there won't be long when HDDs become obsolete.
That said, most PC and Laptops these days use a combination of SSDs and HDDs. While Windows and games are installed on SSDs, anything else is kept on the HDD. This combination ensures the whole setup is cost-effective and delivers performance.
Let us now look at one of the biggest differentiators between SSDs and HDDs, the speed comparison between both, and which performs better in each case.
SSD vs. HDD Speed
HDDs' read and write speeds can range from 30-150 MB/s, the average being around 80 MB/s. On the other hand, SSDs can give you a read and write speed of even up to 3.5 GB/s. That's some crazy amount of speed, but that's not all. SSD manufacturers are improving their technology every day, and we'll soon see even higher read and write speeds on SSDs.
The speeds were so fast that NVMe, one of the leading SSD manufacturers, had to invent a new technology to communicate between the drive and the PC's motherboard to unleash its full potential. Previously the SSDs used the SATA interface (the same one used on HDDs), but now they can be plugged directly into the motherboard, delivering even faster speed. Most OEMs now offer a built-in port where one can directly place the NVMe drive.
However, using the SATA interface made it easier for people to adapt to SSDs since they could swap the SSDs in place of HDDs without making any significant changes to their computers. However, on paper, the life expectancy of SSDs is lesser than HDDs.
The HDDs are designed to function an infinite number of times, provided that the parts inside them are still working. On the other hand, the cells in the SSDs work only a finite number of times. Now, don't mistake this as the life span of SSDs is still ten years on average. HDDs, if used correctly, can work longer.
The only reason one might refrain from using SSDs is the smaller storage capacity and expensive pricing, but if that's not an issue for you, there should be nothing stopping you from getting an SSD for your PC.
Another reason why people might prefer SSDs over HDDs is for the sake of gaming. Let's look at the gaming performance comparison on both types of drives.
SSD VS. HDD Gaming
When it comes to gaming, speed and performance matter. SSDs have the upper hand, whether the read and write speeds or the technology are far better than HDDs. Using SSD for gaming will provide you with better loading speeds and a smoother experience overall.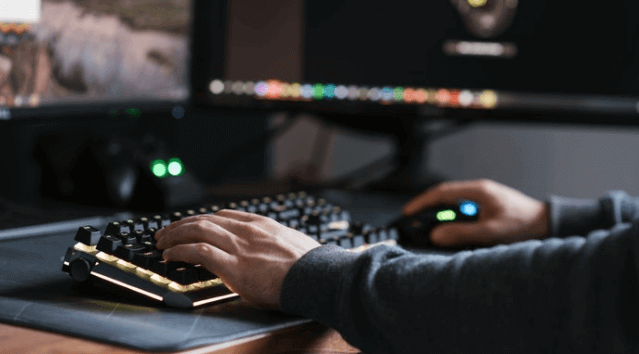 While you can also use a high-performing HDD during the game, it can give you a close result compared to SSDs. However, the price may not be worth it, and you could invest in buying an SSD.
At this age and time, SSDs prices have fallen. Their worth has already been proven both in performance and life span. Not only can they give you the advantage of winning when playing a multiplayer game, but it also ensures a shorter waiting time.
That said, there is a second aspect to it. While SSDs can deliver faster frame rates and loading time, there are a lot of other factors that can change this. If you are using an SSD on older hardware, it will improve the boot time but not the overall performance. However, if you use it on a new generation PC, the impact will be significantly better.
So SSDs can make a slow PC perform a little better, while HDDs on a high-end PC can still deliver performance because of the other components.
SSD VS. HDD Fail and Data Recovery
SSDs and HDDs both can fail, and there is no way one of them is better at not failing than the other. While SSDs can fail because of excessive usage, HDDs are mainly prone to hardware failure. However, these fails can be avoided by using the drives correctly. The several reasons for an SSD or HDD to fail. Here are some:
Improper Computer Shutdowns
Frequent Process Cancelling
Failed SSD/HDDFirmware Updates
Rough Usage Patterns
Prolonged Heavy Usage or Internal Failure
Whatever may be the reason you should know that data can be recovered from both types of drives. Losing precious and vital data can be painful, but there is always a way you can recover data from our failed drives quickly and efficiently if you know the right software. EaseUS Data Recovery Wizard is one such software that can recover your data like a real wizard. The software uses the most advanced technology in the market and has the edge over other data recovery software due to its distinctive features.
With EaseUS Data Recovery Wizard, you can recover data from a failed HDD or SSD. It can recover data from failed USBs and other storage devices. It can recover deleted files and files from accidentally formatted drives. You can also recover or repair photos and videos that are corrupted while downloading or transferring or are accidentally deleted.
Features:
Deleted file recovery
Formatted drive recovery
RAW and RAID data recovery
Quick and advanced scan
Preview before recovery
Recover unlimited data
The cherry on the cake is the completely free remote assistance from the top experts at EaseUS. These experts hold experience of years when it comes to data recovery. You get their assistance. All are included in the package when you buy EaseUS Data Recovery Wizard.
Step 1. Use a correct USB cable to connect your external hard drive to your computer. Run EaseUS Data Recovery Wizard and you will see your external disk under External drives. This software supports all the popular external disk brands, including WD, Seagate, Toshiba, LaCie, SanDisk, Samsung, etc. 
Select the external hard drive and then click the "Scan" button.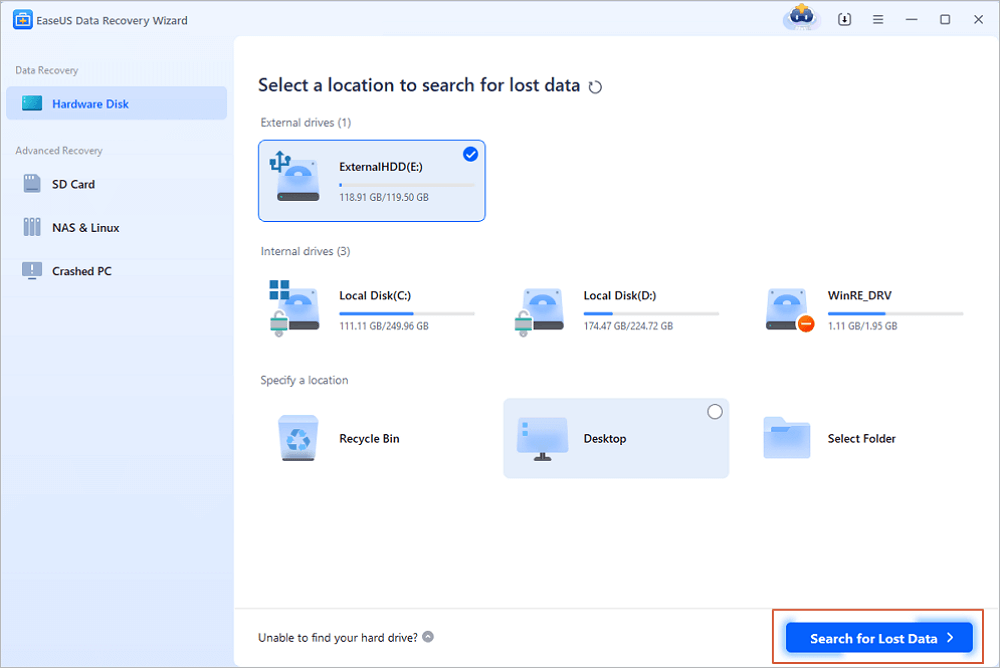 Step 2. As soon as the scan process starts, the software will find more and more lost and deleted data and display the data in the scan results. The recovered data will be nicely organized. You can quickly find the target files/folders by file type or search in the search box with exact file name. 
Step 3. You can preview the files found by EaseUS Data Recovery Wizard's scanning algorithms. Then, select files and click "Recover". To avoid data overwriting, we recommend that you save the recovered data to a different drive than the original Seagate drive.
The Bottom Line
SSDs and HDDs both have their advantages. While SSDs are faster and have better technology, HDDs have a longer life and a larger storage capacity. We tried to list all the differences helping you make a precise decision according to your needs.
If you are building a new PC, make sure to find the right balance between HDD and SSD so you can get the best of both worlds.
If you encounter a failed SSD or HDD, EaseUS Data Recovery Wizard should be the software you look forward to. Makes sure to recover all the data into a different storage drive to increase the chances of recovery. We hope you liked the article and it proved to be helpful for you.

Cedric Grantham is one of the senior editors of EaseUS who lives and works in Chengdu, China. He mainly writes articles about data recovery tutorials on PC and Mac and how-to tips for partition management. He always keeps an eye on new releases and loves various electronic products.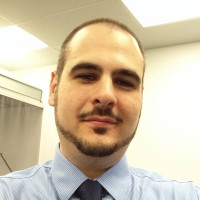 Approved by Evan Galasso 
Evan Galasso is a digital forensics and data recovery engineer with over 10 years of experience in the field. He presents opinions on the current state of storage media, reverse engineering of storage systems and firmware, and electro-mechanical systems of SSDs and HDDs.