This article will introduce you a reliable data recovery software that can restore formatted files with ease. EaseUS data recovery software, specializing in data recovery, will offer you an easy but safe solution to do format recovery when performing format restore.
You may wonder why do you need to format hard drive or storage devices. Sometimes when you accidentally reformat the computer system or hard disk, it often shows following errors: (these errors are frequently displayed on a black screen with white text)
Operating System not found
Invalid or corrupt FAT
Cannot find file or program
Invalid command.com
Primary/Secondary Hard disk failure
Non-system disk
Disk error
When these errors occur to your hard disk, USB or SD card, you'll have to format hard drive and you'll need a format recovery tool to help you restore formatted files and data.
What is format?
From Wikipedia, disk format is the process of preparing a hard disk or other storage media for use, including setting up an empty file system. When you format a disk, the Operating System erases all bookkeeping information on the disk, tests the disk to make sure all sectors are reliable, marks bad sectors (that is, those that are scratched), and creates internal address tables for later uses to locate information. Besides, low-level formatting and high-level formatting are involved in formatting a disk, they are respectively:
High-level formatting: a process of writing the file system structures on the disk that lets the disk to be used for storing programs and data.
Low-level formatting: a process of formatting disk surfaces and installing characteristics like sector numbers that are visible to, and used by the disk controller hardware.
Every hard disk is required to be formatted before use. While it is not necessary to format your disk through low-level formatting, because it will physically damage the disk and cut short the life of the disk. A high-level formatting will suffice for most purposes by wiping out the control structures and writing new ones. The old information is lost and the disk appears as new after a high-level formatting.
How to restore formatted files/data from hard drive?
In fact, only a few people know that they could restore formatted files through unformat. Theoretically, as with regular deletion, data on a disk is not fully destroyed during a high-level format. Instead, the area on the disk containing the data is merely marked as avail (in whatever file system structure the format uses), and retains the old data until it's overwritten.
If reformatted or formatted files restore is performed on the disk, some data may be overwritten. However, under some file systems (e.g., NTFS; but not FAT), the file indexes (such as $MFTs under NTFS, etc.) may not be written to the same exact locations. And if the partition size is increased, FAT file systems will overwrite more data at the beginning of that new partition. So how to restore formatted files and data from hard drive after formatting?
Let EaseUS format recovery software to restore formatted hard drive and files
Don't worry, with right data recovery software, you can restore formatted files easily. EaseUS Data Recovery Wizard is your best choice.
The rules following you must remember:
1. Make sure that the formatted partition is not overwritten by new content again;
2. Stop using the disk that contains the files you want to restore; if not, the chance to restore formatted files is impossible;
3. Any data recovery software in the market is to no avail.
Data Recovery Wizard can restore data from various files types and storage media including hard drives, Zip disk, SD card, digital camera card, USB drive, etc.
Restore formatted files with EaseUS Data Recovery Wizard in3 steps
Step 1. Connect formatted hard drive, USB etc devices with PC;
Launch EaseUS Data Recovery Wizard. Select the formatted disk where you lost your data and click "Scan" button.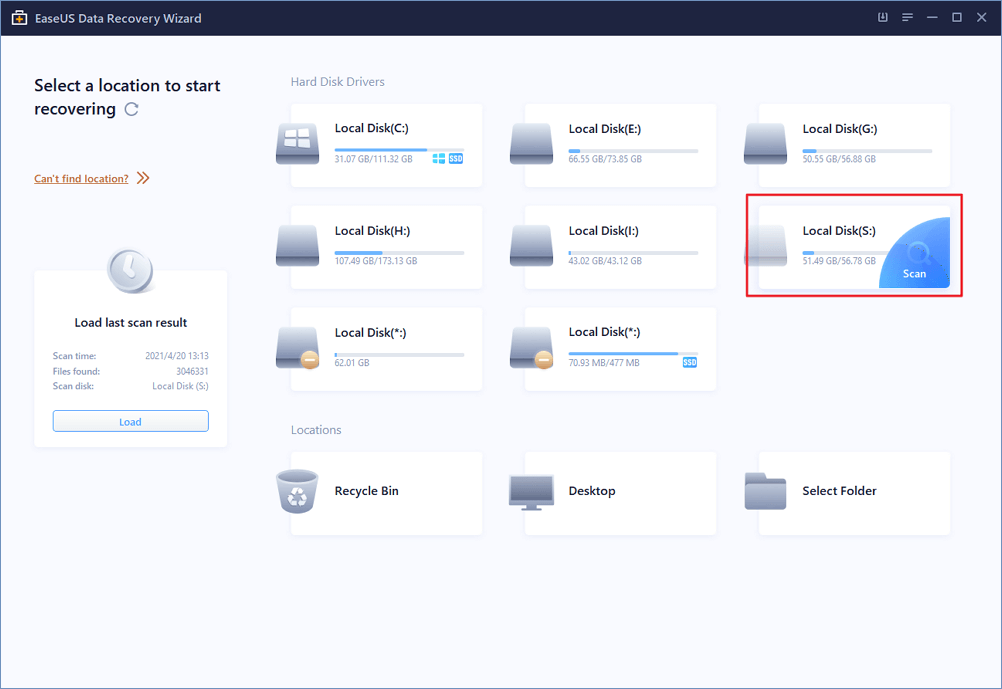 Step 2. EaseUS Data Recovery Wizard will start a quick scan first. After the quick scan completes, a deep scan will automatically launch in order to find more files.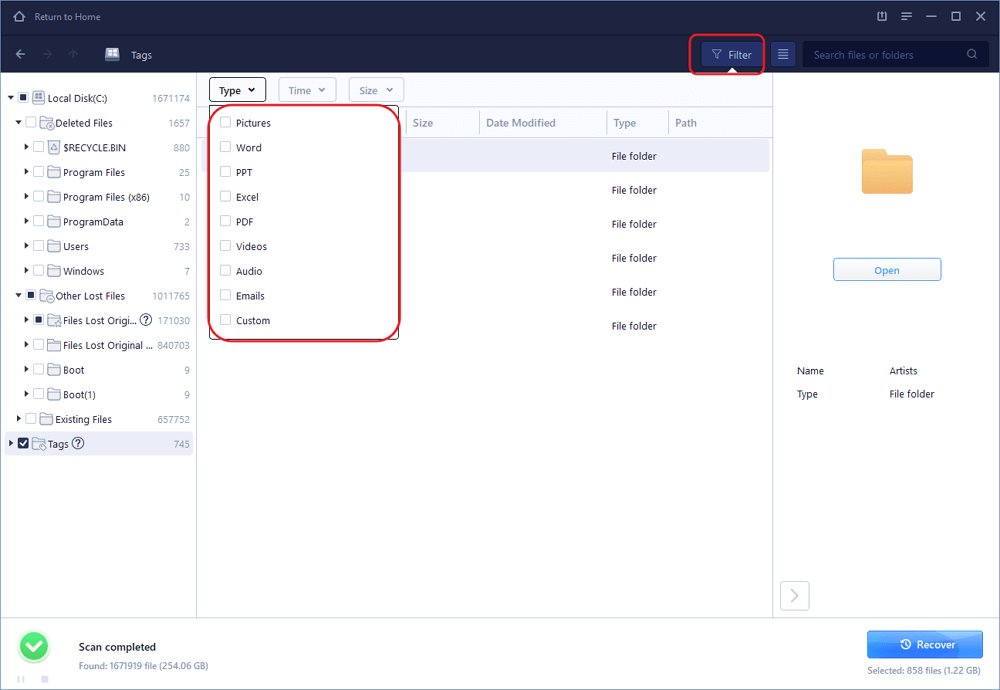 Step 3. After the scan, you can preview all the listed recoverable document and image files one by one and select out those you want.
Then, click "Recover" button to get them back once. Here you should save all the recovered files on another disk to avoid data overwriting.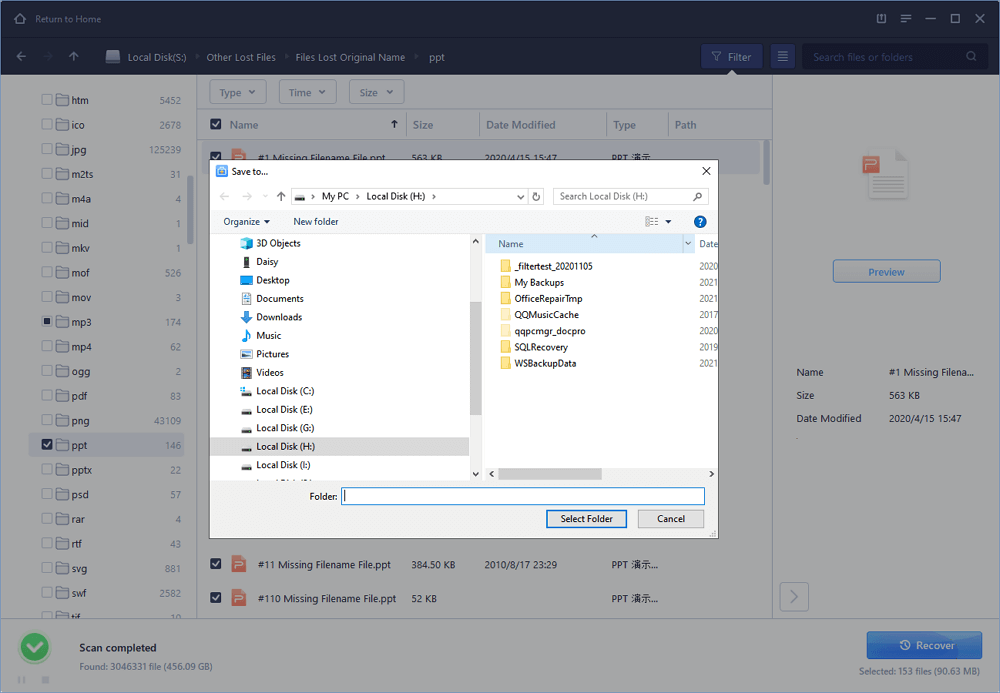 Through the easy and simple process mentioned above, you could restore formatted files easily. And that is what the magic EaseUS Data Recovery Wizard performs in the experience of format restore, just have a try.