What Is Recuva
Data loss can cause a lot of inconveniences, especially if the data is critical. Some projects stop completely or break down once the necessary information is lost. Among the ideal tools for recovering lost data is Recuva. It is an official tool for Windows, and Piriform Software designs it.

The device delivers professional solutions in recovering data files that might have been deleted. This Recuva review looks at this helpful tool's different features and attributes. The review also explains how the tool works and why it is regarded as one of the top data recovery tools.
The Main Features of Recuva
Recuva can recover any file from any rewritable storage media. It can recover documents, pictures, music, and videos. It can work on devices, including SD cards, external hard drives, and USB sticks. The tool also supports recovery from virtue hard drives. There are two versions of the tool; the professional version can work on integrity hard drives.
Furthermore, this tool can perform deep scanning, which is more effective than regular scanning. It takes more time to do deep scanning, but the results are better than regular scanning. A technology known as Recuva military standard deletion facilitates the permanent deletion of files. This is helpful when a person wants to delete a file in a way it can never be recovered. The portability of this tool is superb because it can be booted from a USB to recover files without the risk of losing them. As a result, chances of overwriting the existing files due to installing this tool are eliminated. Several fascinating features make this tool the most effective file recovery tool. The features are:
File recovery: Recuva is a supper file recovery tool that enables you to retrieve photos, music, videos, emails, documents, and any other file lost, either through damaged drives or recently deleted drives. Additionally, Recuva can retrieve lost files from memory cards, USB sticks, and external hard drives.
Deep scanning: Recuva is more equipped with a deep scanning mode that furbishes all the hard-to-find files. This gives you an easy time with less stress in looking for long-gone files.
Secure deletion: sometimes leaving your document in the recycle bin can be fatal if it gets into the wrong hands. To minimize this, Recuva securely delete all those files you want to be deleted for good using industry and military-standard technique.
Portability: Recuva is a lightweight software with a capacity of 1.5MB, and can enable the recovery of all files at your comfort.
Virtual hard drive support- Recuva supports mounting creation and recovery of all data from your virtual hard drive.
A Table of Various Indicators of Recuva
Here we list out the pros and cons of Recuva. You can take it as a reference. 
Pros:              
1. The free version provides unlimited recovery time without being charged anything.
2. The results are filtered.
3. There is a portable version
4. Can do the secure deletion
5. The interface is user-friendly
 Cons:
1. There are other paid alternatives that have more reliable recovery than this tool
2. The free version does not have official support
3. Can only be used on Windows
Here we make a table that shows all aspects of Recuva. It is clear and you can see if Recuva meets your recovery needs.
| | |
| --- | --- |
| Indicators | Features |
|  Plans and Pricing | It comes in free and professional versions. The professional version has more advanced features than the free version. The cost of the professional version is $19.95 |
| Performance and efficiency | The tool has higher levels of performance and efficiency, compared to other similar tools. But a few improvements can make it even better. |
| Support | Official support is only provided to the users of the professional version. |
| Security | It has security features that protect files on any device. |
Recuva's pros outweigh its cons making it have a competitive edge as compared to other data recovery avenues. To enjoy this tool below is an outline of the cost needed to use Recuva.
Recuva Pricing and Plans
Recuva comes in two versions, free and professional. The professional version goes for $19.95 per year, while the free version does not require any payment. The main difference between the two versions is that there are more features in the professional version. The only feature shared by the two versions is that they can both make advanced file recovery.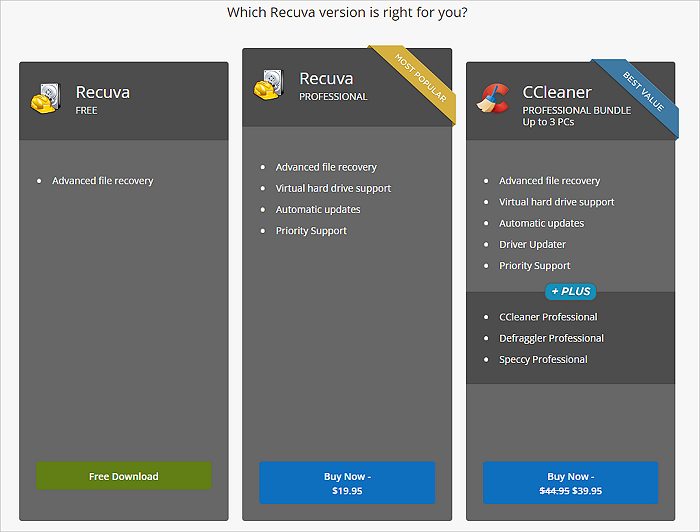 However, the professional version has premium support, automatic updates, and virtue hard drive support. There are commercial customers who use this tool in their businesses. Such customers are given further options of purchasing CCleaner Cloud and CCleaner Business. But the main customers for this tool recovery tool are home users.
How to install Recuva
Installing this file recovery tool requires one to follow a number of steps. Designers of the tool have tried to simplify the installation process as much as possible. The reason for this is to allow almost everyone to acquire and install the program without difficulties. 
Step 1. Visit the official website and go through the options provided. The selections are primarily between the free and the professional versions. For one to get the professional version, it is necessary to pay the annual subscription fee.
Step 2. Select the preferred version and click on the download icon. Clicking this icon starts the downloading process, which takes a few seconds. One needs to ensure that they are using Windows since this tool is only compatible with this type of operating system.
Step 3. Install it on your device. There is an install icon that, when clicked, allows the application to install automatically and become one of the applications on the device.
How to Use Recuva
Knowing how to use Recuva is vital because it can save time and make file recovery easier. You can follow the steps listed below to learn how to use Recuva.
Step 1. Open Recuva and click on "Next".
Step 2. Select the specific file that is to be recovered. You can also select the "All Files" option and then click "Next". Then select where the deleted files were originally kept. After selecting the original storage location, click "Next".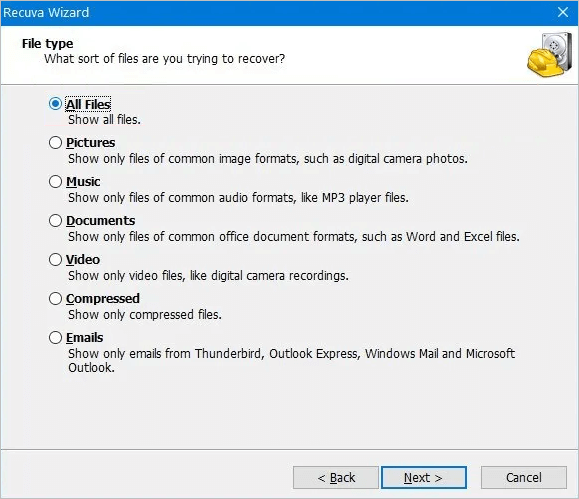 Step 3. Click "Start", which will make the software start the scanning process to recover the deleted files. On the main interface, one can select the precise drive that should be scanned for the deleted files. Then click on "Next". Furthermore, after the files have been recovered, they usually come with a lot of junk files that are not useful.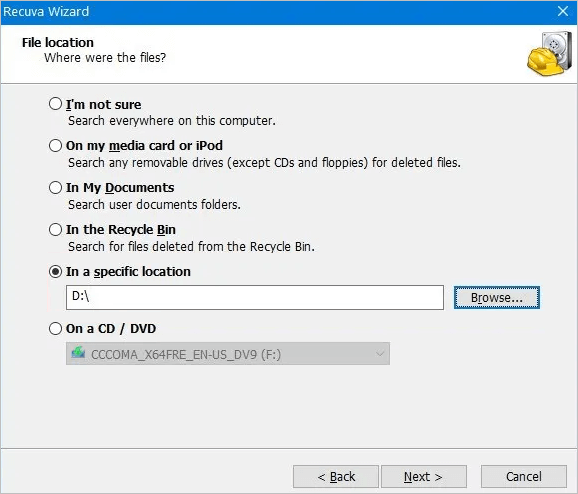 Step 4. One can separate the files by marking their checkboxes and then clicking "Recover". It is advisable to choose where to place the recovered files. One can choose a drive that Is different from the one being scanned for the files.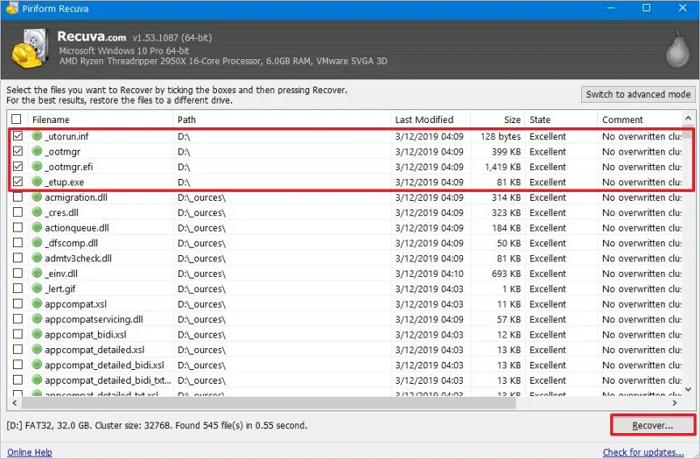 Conclusion
Recuva has various features and attributes that make it be regarded as one of the most efficient file recovery tools. It comes in two versions (free and professional), which give users the option to use the one they prefer depending on their needs. The tool has advanced features such as secure deleting of files and high levels of portability. 
Users can also enjoy in-depth scanning, which is more thorough than ordinary scanning. Most of the advanced features are available in the professional version. The user of the free version is denied some of the attributes of the tool. Installing and using this tool doesn't require any professional knowledge. Almost anyone can install and use this file restoration tool. Therefore, Recuva is a helpful and useful tool for recovering deleted files. But it needs some improvements to make it more effective. 
Besides Recuva, EaseUS Data Recovery Wizard is also a good data recovery software. easeUS is also a newbie-friendly software with easy to use interface and fast and accurate data recovery. You can try EaseUS Data Recovery Wizard to recover your data.
Recuva FAQs
Anyone who plans to use Recuva should go through the following question and answers. They provide more insight into the program and how it can be helpful. 
1. Is Recuva safe? 
Yes, it has been tested by professionals before being released into the market. It also comes with high portability, which protects files on any device.
2. Is Recuva trustworthy?
Yes, it is trustworthy because most of the users have confirmed that they have been able to recover their files effectively. 
3. How much data can Recuva recover?
It can recover huge quantities of data irrespective of whether they are in the form of documents or images. But it is ideal for relatively smaller quantities. 
4. Can Recuva permanently delete files?
Yes, the professional version has the secure delete option, which is military-grade and can help users permanently delete files with sensitive information.
5. Does Recuva work on SDD?
Yes, it works on SSD, provided one follows the necessary steps while recovering the files.        

Brithny is a technology enthusiast, aiming to make readers' tech life easy and enjoyable. She loves exploring new technologies and writing technical how-to tips. On her spare time, she loves sharing things about her favorite singer - Taylor Swift on her Facebook or Twitter.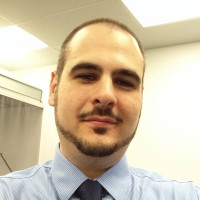 Approved by Evan Galasso 
Evan Galasso is a digital forensics and data recovery engineer with over 10 years of experience in the field. He presents opinions on the current state of storage media, reverse engineering of storage systems and firmware, and electro-mechanical systems of SSDs and HDDs.