Is it possible to recover unsaved PowerPoint?
"I was building a product demo presentation in PowerPoint 2016 and incorporating multiple screenshot images from Photoshop. But when I was trying to briefly at a window in Photoshop, I accidentally closed my PowerPoint presentation without saving. Is it possible to recover an unsaved PowerPoint file? If yes, please tell me how to do it, really thanks!"
You are working tirelessly on a presentation and forgetting to save them periodically. Suddenly, the presentation closed by your misoperation, power off or software crash. It happens frequently and makes you lost hours of hard work. At this moment, will you try to perform pptx recovery to retrieve the unsaved PowerPoint file or spend other several hours rebuilding the lost PowerPoint presentation? Obviously, the former one is better. And it is not so difficult as you have expected if you find efficient ways. Next, we will show it how to do it.
IMPORTANT NOTE: Both of the following 2 methods are helpful only when you are interrupted before you ever got the chance to save your PowerPoint file.
Recover unsaved PowerPoint file from the temporary files
In Office 2010 and higher, there is an option called Recover Unsaved Presentations, it allows you to recover unsaved PowerPoint file to keep all the changes from the temporary files. Here's how to do it:
1) Open the Microsoft PowerPoint, go to the File tab and choose Recent.
2) In the bottom left corner under Recent Places, click on Recover Unsaved Presentations.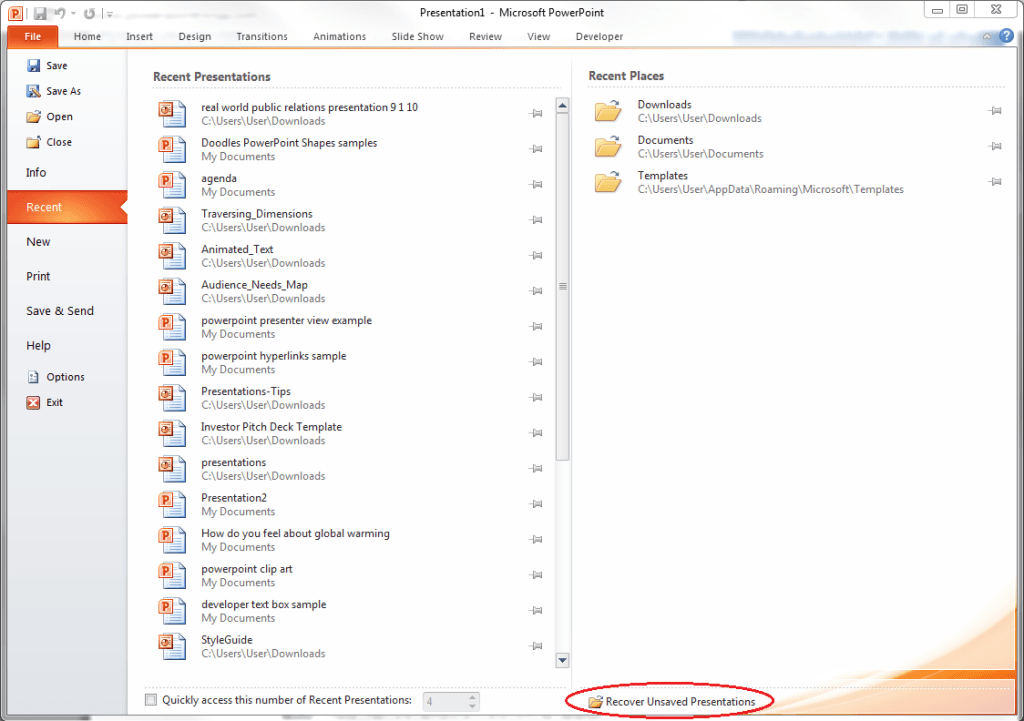 The Saved Drafts folder will open. Find your file and double-click on it to open. Then save the file. This method is also available to recover saved over excel files or Word documents. And these files are temporary and will be deleted from your computer if you don't retrieve them promptly.
Recover PowerPoint file With EaseUS file recovery software
If you accidentally deleted or lost a PowerPoint file for other reasons, you can try to perform pptx recovery with EaseUS file recovery software. It is the best office recovery software that allows you to recover saved over office file or files over-written with same file name. But note that you may lose changes you have made on the document. Now, you can try the following steps to retrieve deleted or lost PowerPoint files with ease.
Step 1. Select the disk storage location where you lost PowerPoint files and click "Scan".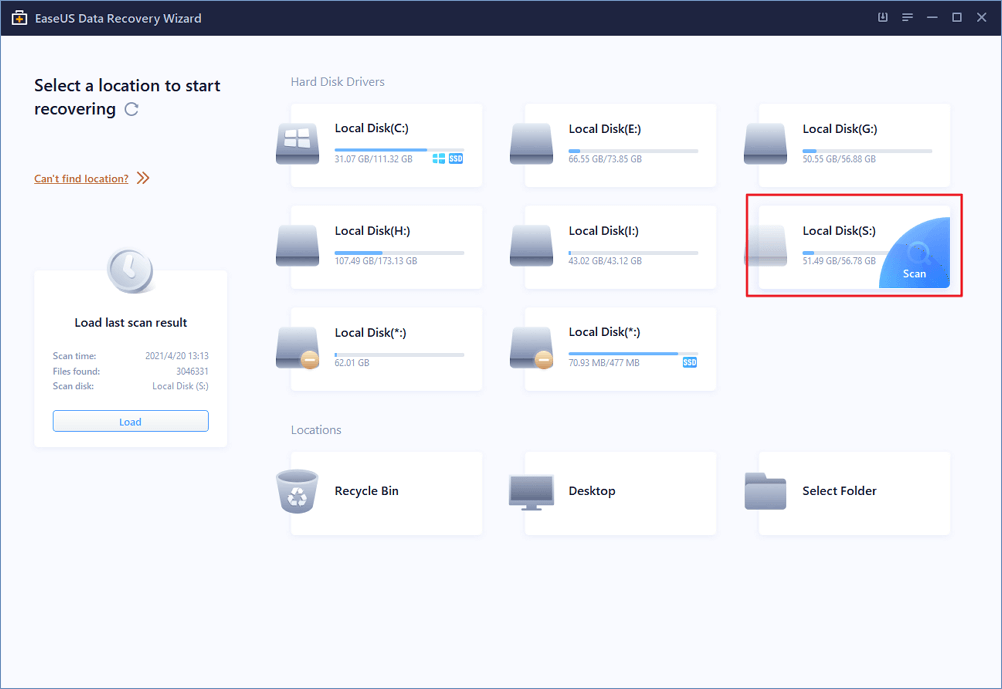 Step 2. EaseUS Data Recovery Wizard will start a quick scan first. After the quick scan completes, a deep scan will automatically launch in order to find more files.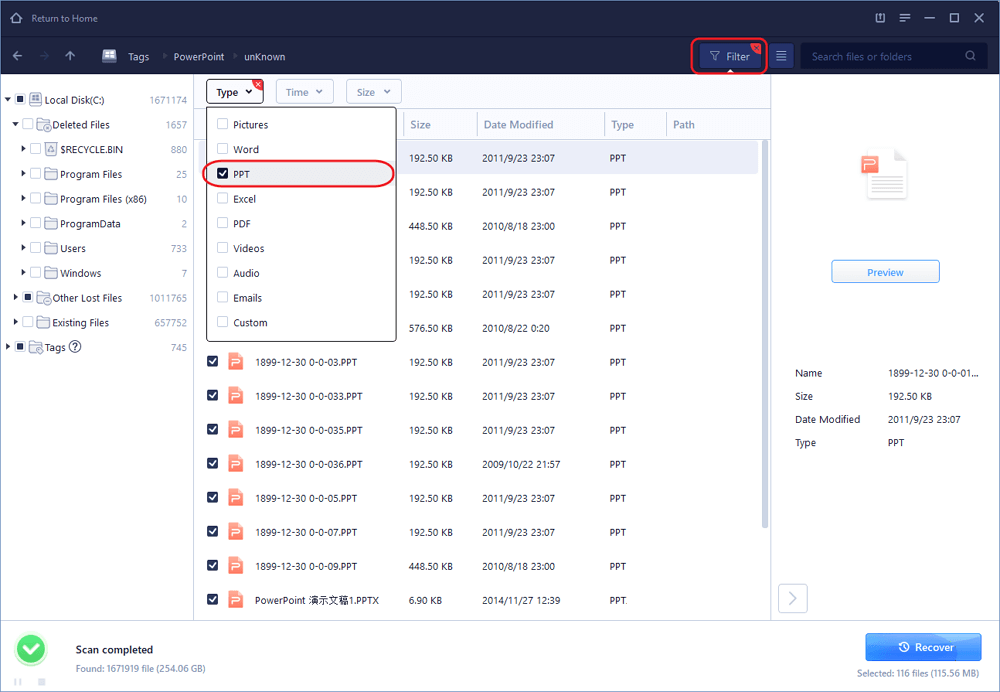 Step 3. Choose the file(s) you want to recover by file types from the scanning results. Preview the PowerPoint file and click "Recover" button to recover the selected PowerPoint files. You'd better choose a different location instead of the original hard drive to avoid data overwriting.