Troubles encountered by Microsoft Office users
Many Microsoft Office users would encounter a common problem when they working with the app: they need to get back the Office file which has been saved over or over-written by another one with same file name. Let's see some real cases.
"I accidentally saved over a Word document 2016I was working on. Can I restore it?"
"I preserved a blank file over the book I was writing with Microsoft Word 2003, and the file was on my external hard drive. Is it possible to restore the previous version?"
"I created a brochure and later in the day created a different file. I saved it as the previous file thinking it was something else. Any way to get back the original file?"
"This morning I accidentally hit "Save" instead of "Save As" when I was working an important Excel spreadsheet. Now all the data is overridden the previous one. How can I recover them?"
In fact, it is very hard to get office files back of which the contents had been replaced. You can refer to the advice below that found in some famous communities. Maybe their advice that can help you get out of the trouble.
But if you accidentally deleted or lost your office files, it is very easy for EaseUS data recovery software to perform an instant retrieval.
Detailed guide to recover lost office file
As a reliable hard drive recovery software for Office 2000, 2003, 2007, 2010, 2013, 2013RT and 2016, EaseUS Data Recovery Wizard is designed to recover all lost files like office documents from any data loss situations. If you lost your paper work really matters, you can give it a try immediately. Only three steps can recover all lost files.
Step 1. Launch EaseUS Data Recovery Wizard. Select the disk storage location where you lost Office files and click "Scan".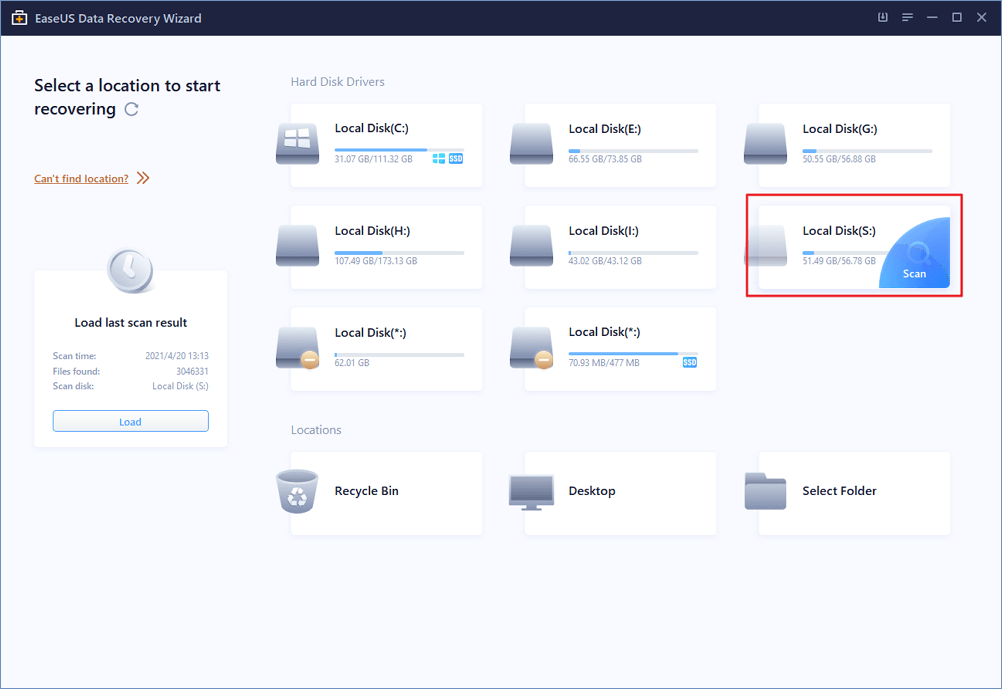 Step 2. EaseUS Data Recovery Wizard will start a quick scan first. After the quick scan completes, a deep scan will automatically launch in order to find more files.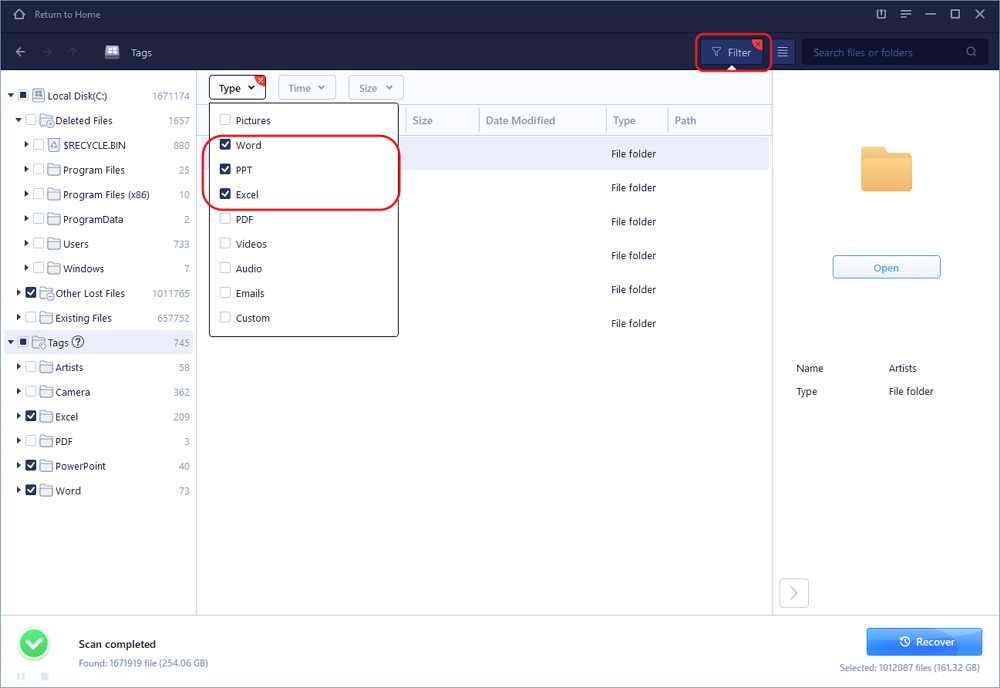 Step 3. Choose the file(s) you want to recover by file types from the scanning results. Click "Recover" button to recover the selected files. You'd better choose a different location instead of the original hard drive to avoid data overwriting.