Two parts to restore your lost partition:
Windows 10 Anniversary Update Partition Problem
Starting with the release day on August 2, Windows 10 anniversary update got some issues. Many users report that Windows 10 anniversary update failed to install with error code 0x80070057, system freeze and becomes slow. And the new report is totally different than the old ones, they say installing Windows 10 anniversary update deleted their partitions.
"When I installed Windows 10, it deleted everything on my other drives without asking."
"Seen multiple reports that the Windows 10 Anniversary Update deletes other partitions (containing Linux installs) without asking...Now I just want to know how to recover missing partitions and all the data there."
Download EaseUS Partition Recovery Software to Fix Anniversary Update Partition & Files Problem
Windows 10 anniversary update deleted and hid users' partitions leading to serious data loss. Fortunately, the problem won't do a real damage to your hard drive partition as long as you know how to fix it alright. Partition data recovery software now comes to help.
EaseUS Data Recovery Wizard, as you've heard of for a long time, enables partition recovery along with all the data on it. No matter how Windows 10 anniversary update deletes or formats or wipes your hard drive partition, feel free to download the powerful recovery software and instantly get the whole partition back.
Guide for anniversary update partition recovery with EaseUS Data Recovery Wizard
STEP 1. Click the "Lost Disk Drives" section where the software lists all the lost partitions that deleted Windows 10 anniversary update and click "Scan".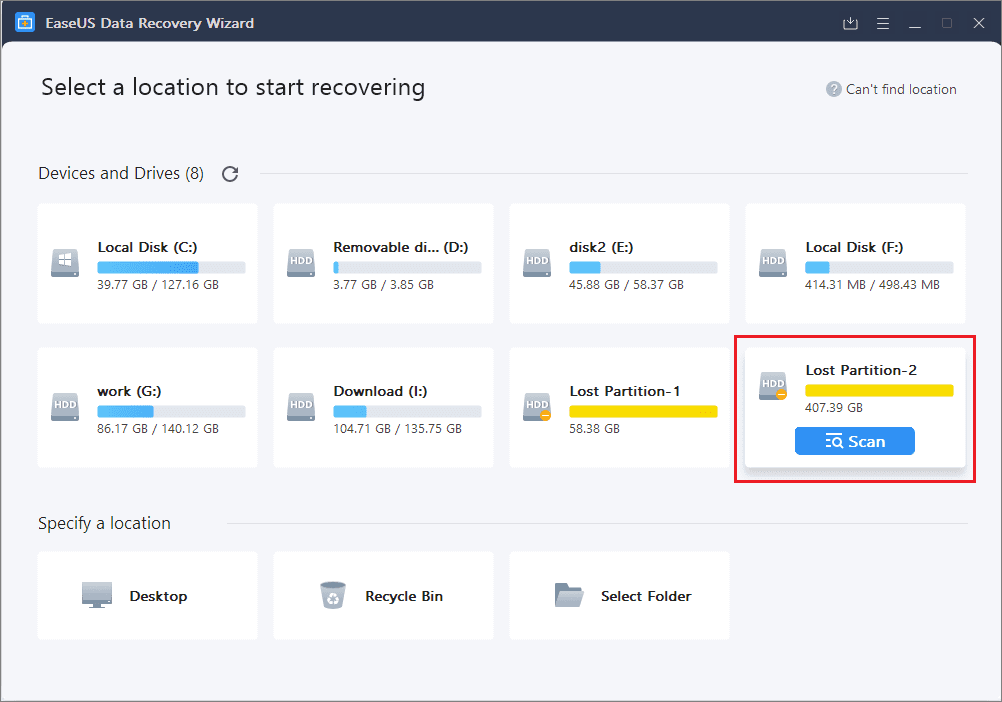 STEP 2. EaseUS Data Recovery Wizard will start a quick scan first. After the quick scan completes, a deep scan will automatically launch in order to find more files.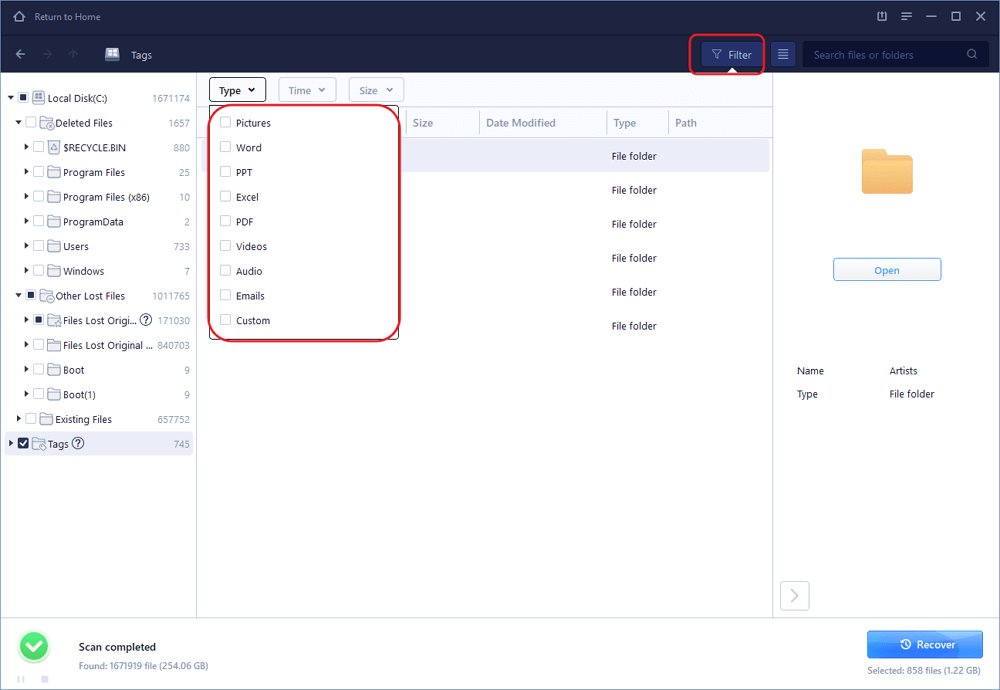 STEP 3. After the scan, you can filter what you need from the scanning results according to the file type. Then, click "Recover" button to get them back once.