This guide will teach you how to recover formatted memory stick so that you won't be troubled in data recovery from formatted memory stick from now on.
About memory stick
Memory Stick is a popular memory card type launched by Sony in 1998 to store files, especially digital photos. Most Sony Cyber-shot and other cameras use memory stick. There are several types of memory stick including Memory Stick, Memory Stick Pro, HG, Duo and Memory Stick Micro (M2). Capacities of memory stick are from 32 MB to 8 GB. Memory Stick also can be used in other digital devices such as camcorder, PSP (Play Station Portable), Phone.
Memory stick indeed brings much convenience to our daily life; it also brings us much trouble. If files on the memory stick are lost due to format, deletion, or memory stick damage, error or unreadable, we have to expend great efforts to recover data from it. This article will give you an labor-saving method to solve your problem.
About data loss in memory stick
Sometimes if we connect a camera or a memory card with a computer, we cannot access the memory card and the tips tell us "card not formatted" or "This disk in drive H is not formatted. Do you want to format it now?" as below picture. Some of us may follow the tips and format the memory stick. People who format the memory stick must be regretted about what he done before, because they will find there is nothing left when they access the memory stick. Precious photos are gone, important documents are gone, all data in the memory stick are gone.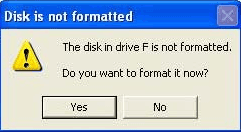 If we formatted the memory stick like this, we will be trapped in data loss and have to search method to recover formatted memory stick, at this time, reformat is useless, and restore is useless unless you have back up the data in the formatted memory stick.
Guide to recover formatted memory stick
We may feel helpless when data were gone. Actually there are, in general, two methods to recover formatted memory stick, one is data recover service center, and another is data recovery software.
Manual data recovery service center not only costs so much time to find a trustable one but also demands hundreds of dollars to recover formatted memory stick. And we may also have to take the risk of damaging the formatted memory stick. Therefore, data recovery software is the best solution of formatted memory stick recovery.
It's also important for us to choose the right data recovery software. To recover formatted memory stick, we should choose professional formatted recovery software for the memory stick, but not deletion recovery software. Here EaseUS Data Recovery Wizard is highly recommended to recover files from formatted memory stick.
Data Recovery Wizard is an advanced and professional tool for us to recover lost data from memory card, hard drive, external USB hard drive, SD card, digital camera, digital audio player and so on. No matter it is due to format, deletion, virus attack, files system failure or other unknown reasons, this easy recovery software will get your data back.
Steps to recover formatted memory stick
Once data in memory stick were gone, we should stop doing any operation in this memory card, which probably cause overwriting and launch formatted memory stick recovery software at the very first time. Just free download trial version and follow the below steps you will see whether it can retrieve your data or not.
Step 1. Launch EaseUS Data Recovery Wizard and select a data loss location. Then click "Scan" button. If you lost your partition, select "Lost Partition" and "Scan" to continue the recovery process.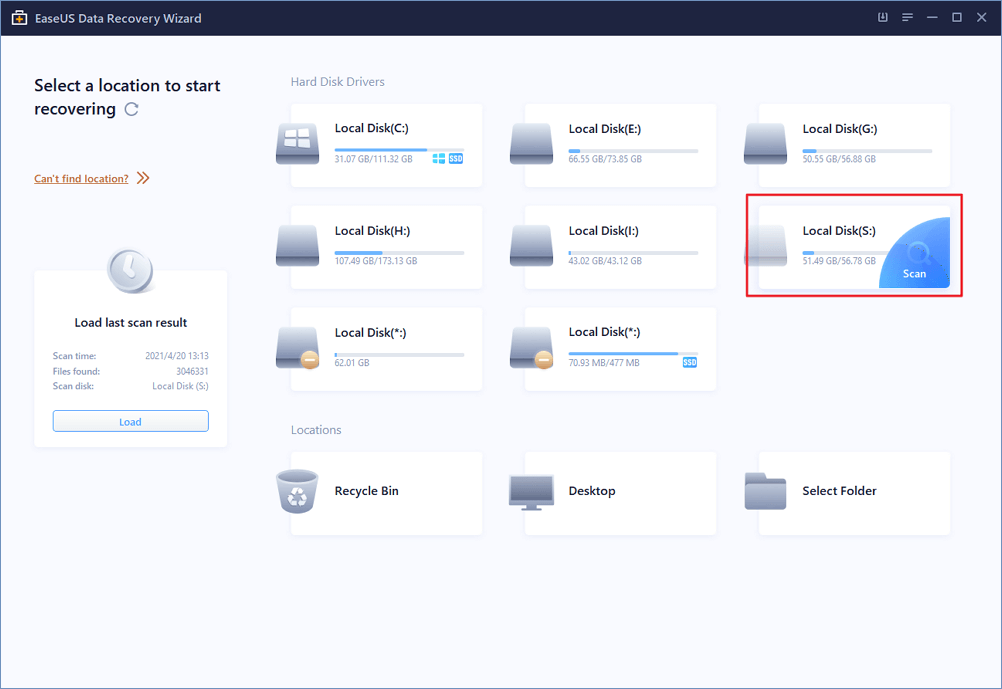 Step 2. The software will quickly scan the selected disk to find all your target files.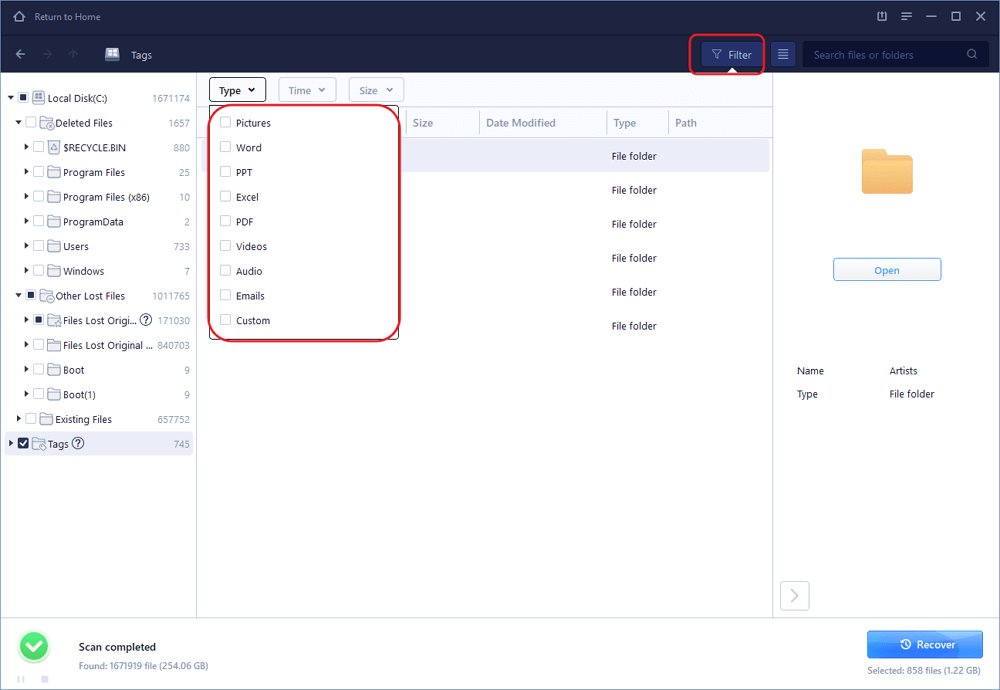 Step 3. After scan, you can filter what you need from the scanning results according to the file type. Then, click "Recover" button to get them back once. Here you should save all the recovered files on another disk to avoid data overwriting.