"I got my Bitlocker partition deleted. I mean that the encrypted BitLocker partition was deleted and I lost all the important data in the partition. What can I do? Is it possible for me to get all the lost data back and even restore the encrypted BitLocker partition? Please help me. These data are really important!"
Overview of BitLocker partition
BitLocker, a drive encryption feature offered by Microsoft in Windows system, which is now widely used in major Windows systems such as Windows 10/8/7. BitLocker offers enhanced protection to data and prevent data from being deleted or removed by careless operation in the encrypted partition.
And it also becomes more difficult for users to recover deleted data from a BitLocker encrypted drive than a non-encrypted drive. So what will you do when the BitLocker partition got deleted or formatted? Or when the whole BitLocker partition got lost and no tracks can be found in your PC, what will you do? Is it possible to recover the lost or deleted BitLocker partition and data?
How to restore deleted or lost Bitlocker partition and data
If you happen to lost important data in Bitlocker encrypted partition or deleted whole partition, don't bother. Here we'll provide you complete and easy solutions for you to restore deleted or lost Bitlocker partition and even restore all lost data from the encrypted lost partition. So let's follow the offered solutions to restore lost data and maBitLockerker partition recovery to get whole lost partition back now.
1. Restore lost data from deleted/lost Bitlocker partition
Before you start to recover the lost Bitlocker partition, do remember to get the lost data back first. EaseUS hard drive data recovery software - EaseUS Data Recovery Wizard makes it simple and highly effective to restore lost data by performing USB recovery, hard disk recovery or external hard drive recovery etc..
To recover deleted data:
First, choose a location to scan
Second, quickly display the deleted data
Third, preview data and then recover
Let's learn the detailed steps:
Step 1. Choose a location
Just make it clear where the data was deleted. Choose this drive and click the Scan button.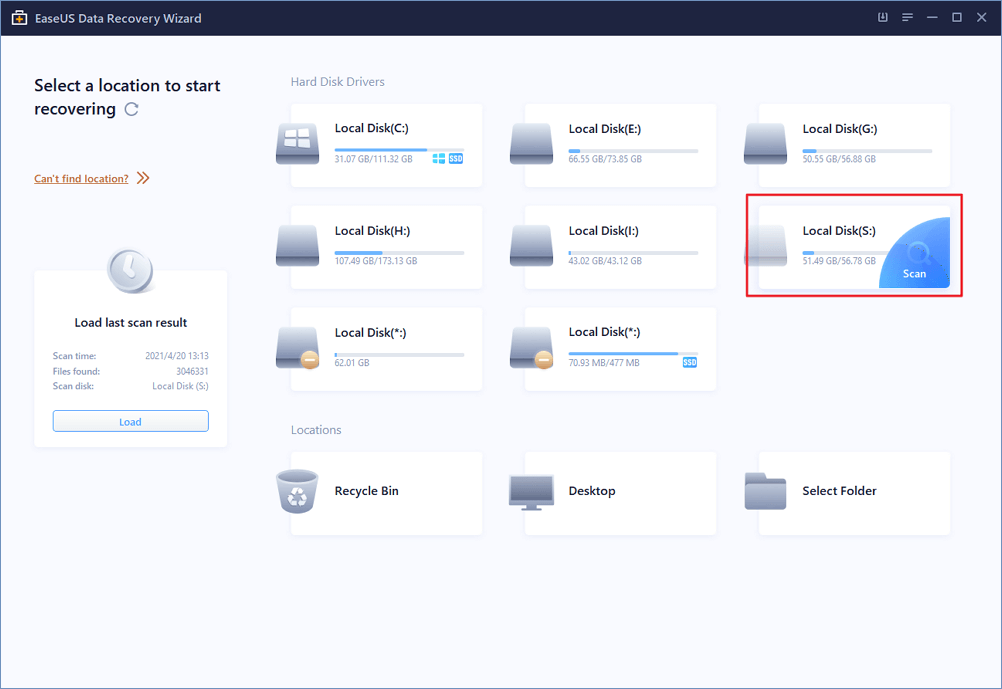 Step 2. Check the quick scan result
It takes several minutes for the software to find deleted contents, and it will put the result in "Deleted files". You can recover the deleted data as soon as it appears in the result.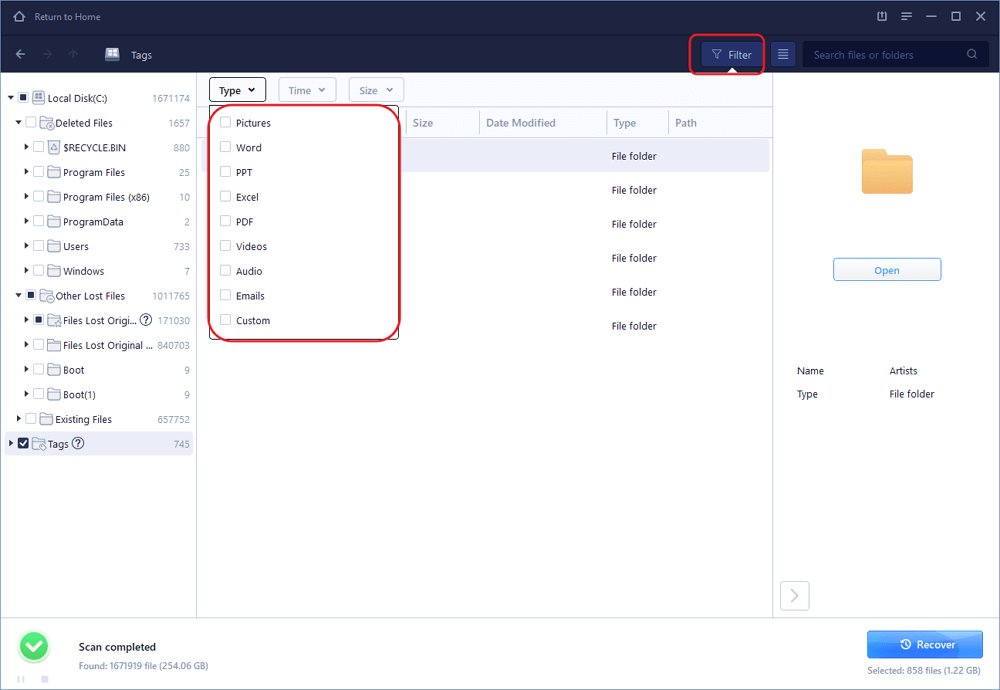 Step 3. Preview data and recover
A double-click on a file allows you to preview. Select the wanted data and click "Recover".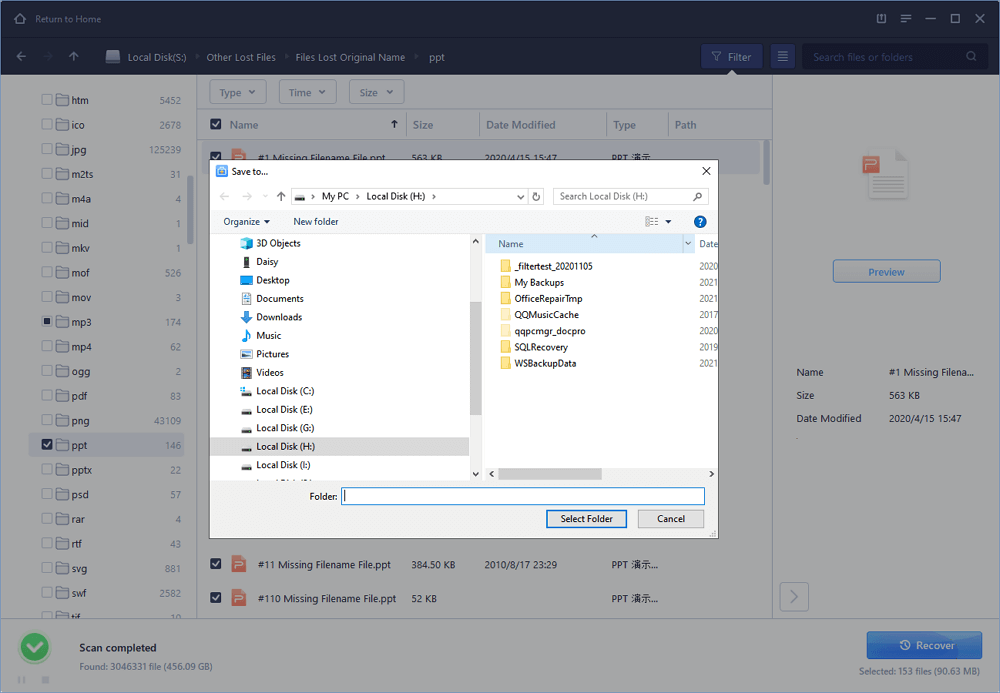 2. Recover whole deleted or lost Bitlocker partition
After getting lost data back from the deleted or lost Bitlocker partition, then you can try to restore the encrypted BitLocker partition now. How? Professional partition manager software can help to restore whole lost partition. How? You can click EaseUS Partition Manager and download this software in your PC. Then follow below brief steps to restore whole lost BitLocker partition then.
Launch EaseUS Partition Master and click Wizard.
Click Partition recovery wizard and Next.
Select recovery mode: Automatic or Complete (recommended) and click Next.
Then select found lost Bitlocker partition and click Next.
Click Proceed to finish the whole partition recovery process.
After all these steps, you can then open the restored BitLocker partition with your previous password if it asks you to enter and use it to continue protecting data.