Box provides online file sharing and content management service for businesses, and it owns quite a number of customers worldwide.
About Box Trash - It Keeps Deleted Files for 30 Days
Box consumers should notice that there is a trash bin feature in Box. Logging into your Box account with username and password, we'll guide you there.
When you're logged in, from the main "All Files and Folders" page, find "Resource" section, under which lies the "Trash". Click on the "Trash" link and enter in.
In the Trash page, the files and folders that you deleted in the last 30 days are preserved intact, with detailed information of deletion date and expiry date for their permanent deletion from your Box account. Thus, if you have ever deleted some pictures, document files and business contract in Box, Box gives you permission to recover deleted Box files from the trash. Whereas after the time limit, you can only use the best data recovery software to recover deleted files in Box, as all the files in trash would be permanently removed.
How to Use EaseUS Data Recovery Wizard to Restore Box Files?
EaseUS Data Recovery Wizard is a third-party data recovery program that helps recover deleted files from recycle bin and recover files too large for recycle bin. Your Box files, which are originally created on a computer hard drive or some external storage drive, give you the last chance to bring them back. Now download EaseUS file recovery to software, and learn the 3-step guide to recover deleted files in Box with ease.
STEP 1. Select the hard drive where you original Box files were stored. Click "Scan" button.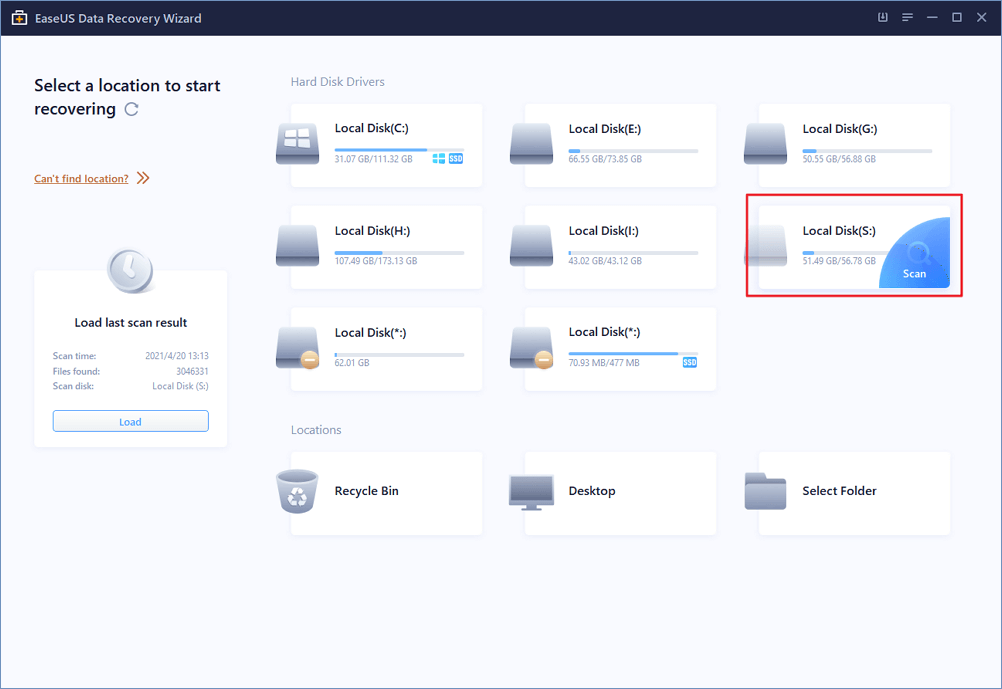 STEP 2. EaseUS Data Recovery Wizard will start a quick scan first. After the quick scan completes, a deep scan will automatically launch in order to find more files.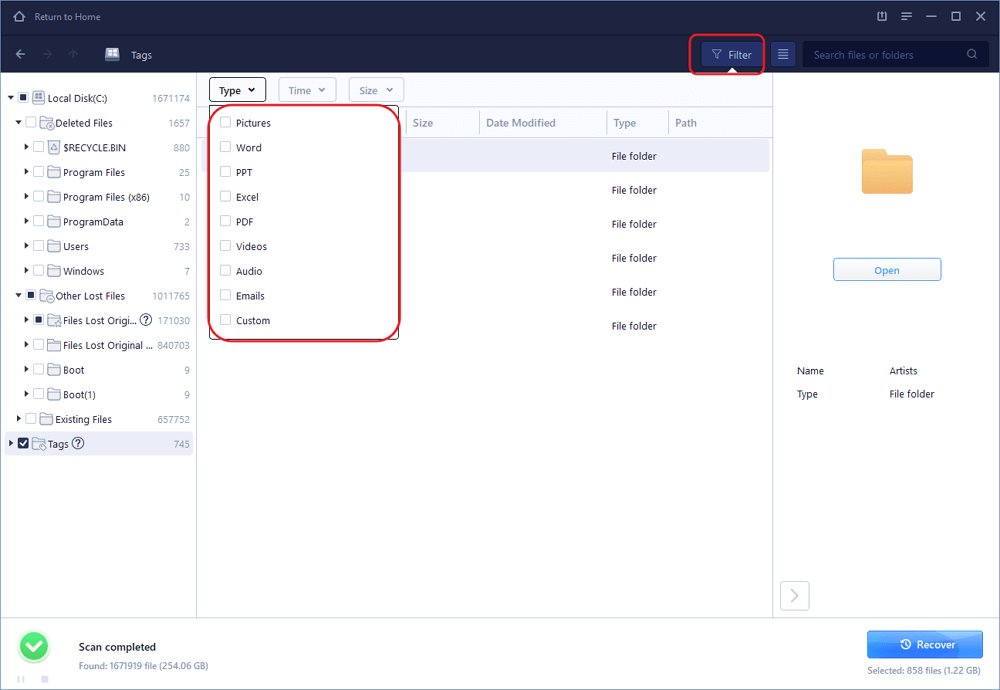 STEP 3. After some moment when the scan is over, all the files that you deleted from your Box account will be listed out. Select the files you want to recover by clicking "Recover" button.