Part 1. Recover Data from PS4 USB Flash Drive
Can't open files on PS4 usb flash drive
"Today I try to open some files on PS4 usb stick, including .mkv, .mp4 and .mp3, but failed. Why did PS4 suddenly not recognize those files? So I took out the usb and connected it to my computer. Same thing happened, and Windows asks me to format it before I can use it. What's the problem?"
It's a great idea to have an external usb memory stick on a PS4, to expand the storage space. However, sometimes PS4 started to stop reading usb files. No matter which way you try to open them, PS4 just not responding. At this moment, you must know that something went wrong with the flash drive itself, the type of the file system is raw.
Files are inaccessible on a raw usb flash drive. So, for the first step you must perform an instant data recovery. To recover data from raw usb hard drive, EaseUS free data recovery software can help. Only 3 steps are required.
Step 1. Select the usb flash drive and click "Scan".
Step 2. Run a quick scan and deep scan to find all existing and lost data on the raw usb flash drive.
Step 3. Select the files on either quick scan results or deep scan results. Click "Recover" and choose another location to get files all back.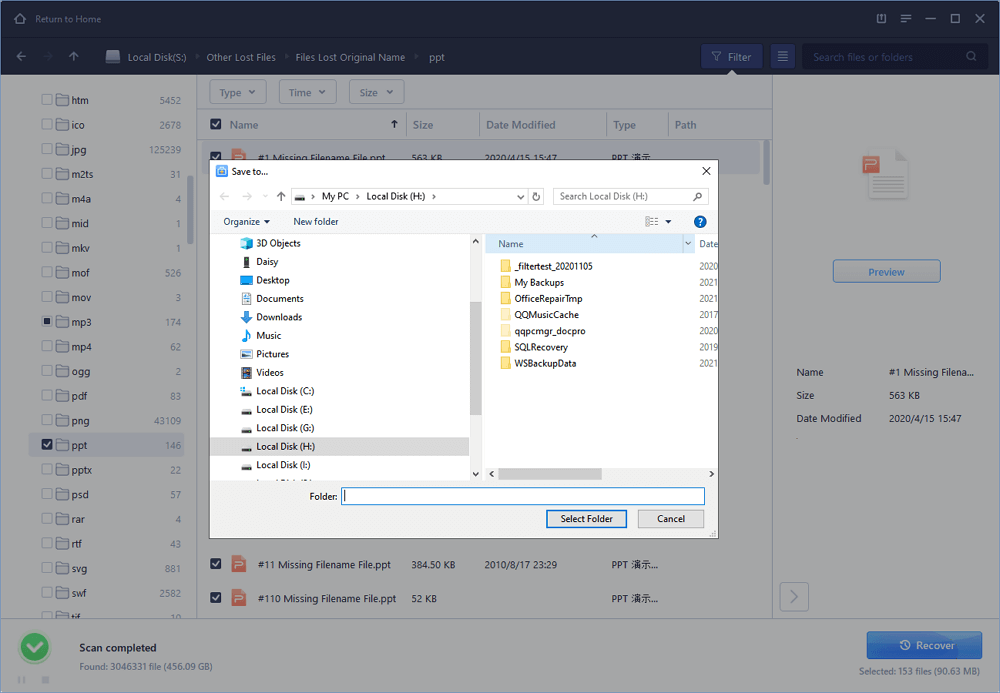 Part 2. Format PS4 USB Hard Drive to exFAT or FAT32
Usually, PS4 will not read usb properly due to the following error messages.
1. "The USB storage device is not connected"
2. "The USB storage device cannot be used. The files system is not supported"
Let's see another user story:
"Trying to connect an external flash drive to PS4, I keep getting an error saying that the storage device cannot be used. So annoying. How to get rid of the trouble? It's a 16GB Toshiba USB hard drive by the way."
In the first part, we arrived at a conclusion that PS4 won't read usb files due to invalid raw file system. And in the second part, the conclusion is different. In most cases, usb drives came with NTFS file system, which is not supported by PS4 game console. For your information, PS4 only recognizes exFAT and FAT32 file system.
So the solutions are the same. You have to convert raw to FAT32/exFAT or format NTFS to FAT32/exFAT. Check the detailed guide.
Step 1. Right-click My Computer(in Windows 7) or This PC (Windows 10), and select Manage.
Step 2. Under Storage, click Disk Management.
Step 3. Right-click on the usb partition and choose Delete Volume...Now, your usb hard drive is empty, showing as Unallocated.
Step 4. Right-click on the Unallocated disk and choose New Simple Volume...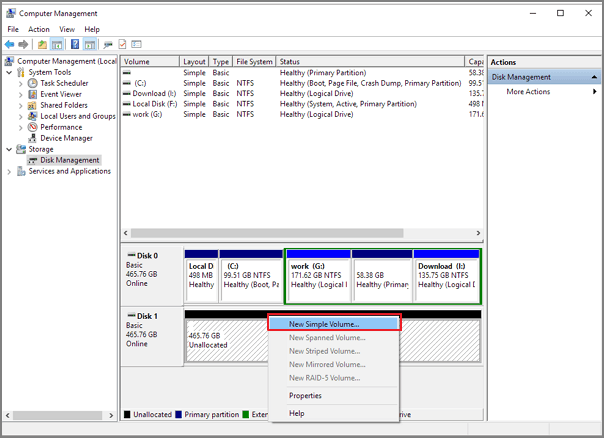 Step 5. Follow the wizard to proceed. On the last step, choose "Format this volume with...". There you can choose file system to be exFAT.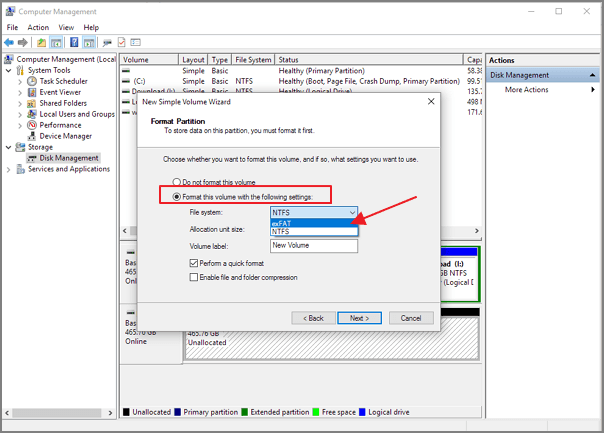 Or, you can simply format NTFS drive to FAT32 from Windows File Explorer.